Jaar in vogelvlucht | TAG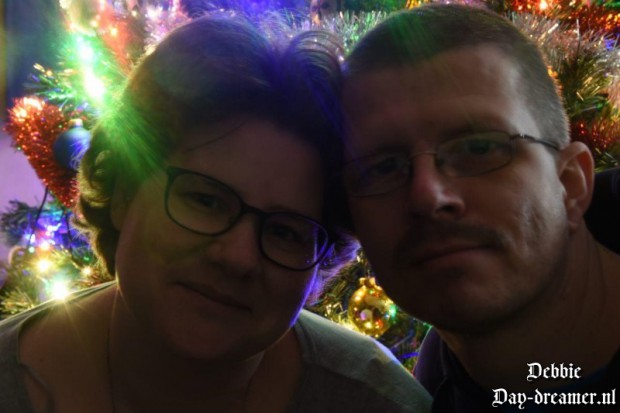 Ik kijk met een trots gevoel terug op…

Dat ik zoveel dit jaar bereikt heb. Zo veel angsten onder ogen gekomen. Zo onwijs gegroeid door alles wat ik heb geleerd door het overlijden van Daan.
Ik denk met een lach terug aan…

Aan alle mooie en lieve mensen die ik het jaar heb mogen ontmoeten. Dat ik mijn verhaal van Daan heb mogen vertellen aan vele mensen en dat ik daar onwijs veel indruk mee gemaakt heb.
Een aantal hoogtepunten van afgelopen jaar vond ik…

De verjaardag van Daan, ondanks hij er zelf niet echt bij kon zijn was dit een dag om nooit te vergeten. Zijn eerste verjaardag moest gewoon gevierd worden met een speciale taart. 

De dag dat ik terecht kwam bij Ohanahome via mijn vriendin Hennie. Wat was dat een rare en enge avond. Ik heb Hennie toen aardig vervloekt, maar nu zo dankbaar ervoor. Moest eerst helemaal niks weten van Annelies, en nu zijn we zo close dat ik echt alles met haar kan delen.
De persoon die ik het meest dankbaar ben…

Dat is Annelies, in zeer korte tijd is ze een onwijs dierbare vriendin geworden. Ze was er in alle zware momenten dit jaar voor me, zoveel geleerd en me zoveel mijzelf laten zien zijn. Het is fijn te kunnen vertrouwen op iemand die er altijd voor je zal zijn, niet alleen als ik het moeilijk heb maar ook met de mooie dingen. En het is fijn dat ik er ook voor haar kan zijn, als het nodig is een knuffel te geven of gewoon omdat het kan.
Wat ik het liefst wil vergeten van afgelopen jaar…

Alle angsten die ik heb moeten doorstaan, die nare paniekaanvallen zijn echt vreselijk. Maar ik weet ook dat ik er doorheen kom, want wie weet dat er nog meer van die angsten voorbij komen. Dit zijn alleen de dingen waar ik niet graag op terug kijk.
Andere dingen van 2015 die me bij gebleven zijn…
Vijf maanden na het overlijden van Daan raakte ik zwanger, wat was dat een mooi moment. Helaas liep dit uit tot een miskraam, waardoor ik nogal van slag raakte.

De eerste sterfdag van Daan, eigenlijk de dag ervoor al. Deze dag heb ik samen mogen meemaken met Annelies. Samen hebben we Daan herdacht, naar het graf van Sem haar zoon geweest, toen naar Daan zijn plekje. Vele mooie herinneringen opgehaald van mijn kleine mannetje.

De dvd gekeken van de 

crematie. Veel gehuild maar ook veel gelachen. Blijven slapen en de volgende dag samen met mijn man ballonnen opgelaten bij Daan en s,avonds uiteten geweest.
Voor 2016 hoop ik…

Dat er een nieuw klein wondertje in ons leven komt. En dat we Ohanahome groot gaan maken, dat we maar heel veel ouders met zieke of overleden kindjes mogen helpen zoals ik geholpen ben.
Comments
comments