Take a look at my life *week 46+47*
Een overzicht van twee weken dit keer.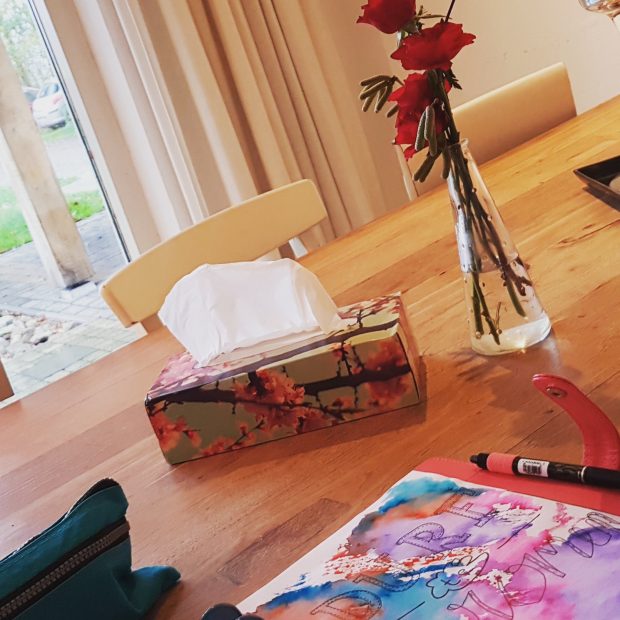 Het voelde zo nodig om weer even een sessie bij Mirre te gaan doen. En dat deed ik dus voordat ik zou gaan beginnen met EMDR. Ik ben echt blij dat ik ben geweest, maar het voelt steeds weer als een afscheid. Want voor nu was het weer een laatste sessie. Deze sessie is alweer bijna twee weken terug, ondertussen heb ik mijn eerst EMDR gehad. Ik ben nu eigenlijk echt van plan te gaan sparen voor een opleiding bij Mirre. Hopelijk gaat dat er nu echt van komen, maar dan kan ik echt even geen sessies meer doen. Maar tijdens EMDR en misschien straks nog andere therapie wil ik dit ook niet tussendoor gaan doen. Dat is teveel en ook zeker niet goed voor mij.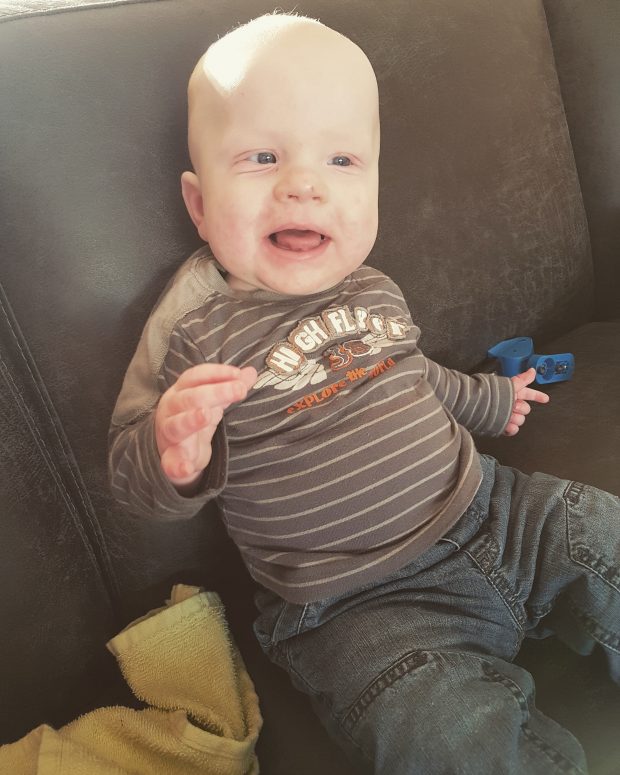 Wat is het toch ook een grote bink aan het worden, nee zelfstandig zitten doet hij niet hoor. Maar met een beetje hulp kan hij wel even zo blijven zitten. En dat vind ik al heel erg knap van hem. En altijd die heerlijke glimlach op dat koppie, hier word ik zelf ook zo vrolijk van. Op deze manier haal ik hem ook vaak uit bed, dan kijkt hij me aan en glimlacht naar me. Nou dan is je hele dag toch gewoon gelijk goed. Hoe vroeg het dan ook is.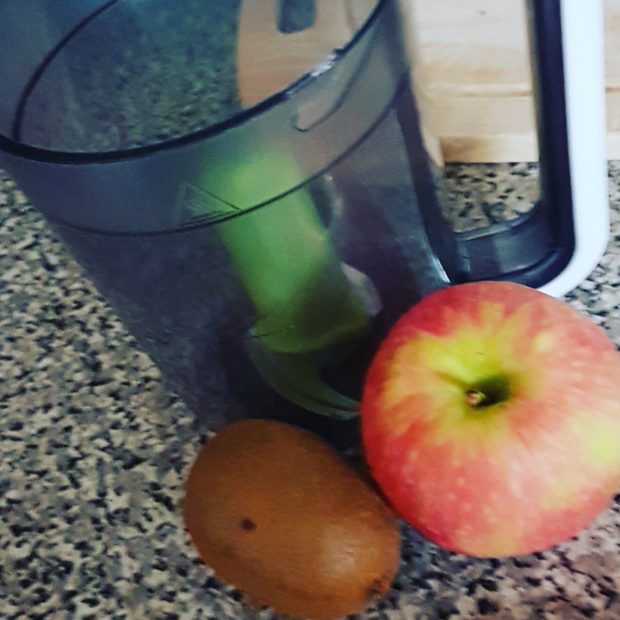 Ik zorg elke dag voor vers fruit voor mijn mannetje, dit keer was het appel met kiwi en het ging er prima in. Zoals eigenlijk alles er gewoon prima in gaat. Het enige nadeel is dat ik vaak twee drie keer per dag het apparaat moet schoonmaken. Ligt eraan wat voor fruit hij krijgt en of ik groente hapjes die dag maak voor hem.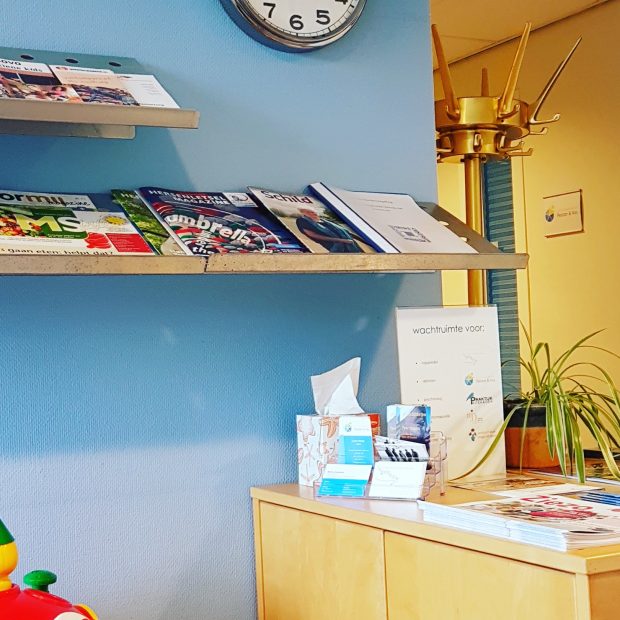 En toen was het tijd voor de eerste keer een EMDR sessie na jaren. Want na het overlijden van Daan heb ik dit ook gehad. Gelukkig heb ik een klik met deze psycholoog en voelt het dus prima om met haar aan het werk te gaan. Ik ben echt wel even een paar dagen flink van slag geweest. Echt de hele dag door voelde ik Daan dood gaan, hierdoor kreeg ik dus ook vaker dat ik me op afwezig zette zodat ik even helemaal niets voel en dus ook geen contact met mij te krijgen is. Maar de eerste sessie zit erop, op naar de tweede.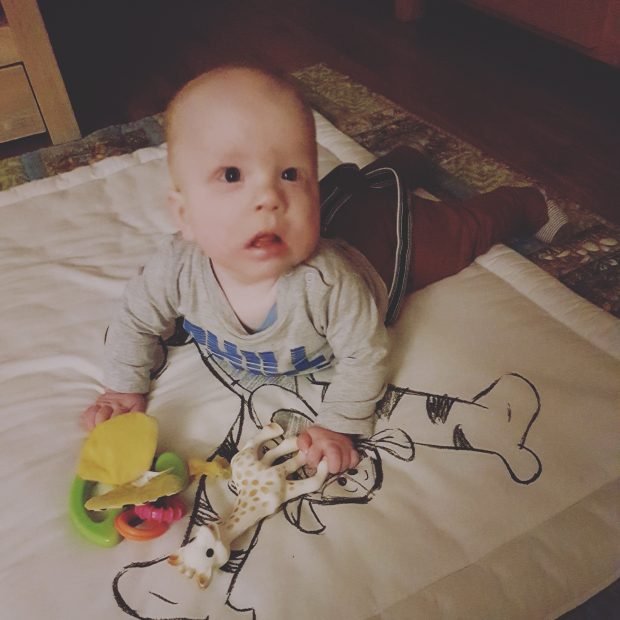 Eindelijk heeft mama je stoere broek met bretels bij je aan gedaan. Vind dit soort broeken vaak wat lastig omdat dit niet over zijn schoentjes aan kan. Dus als zijn broek aan en uit moet voor iets dan moeten de schoenen ook uit. Maar daar moet ik nu toch wel aan gaan wennen. Want er komt een moment dat we mogen afbouwen met zijn schoenen. Hier was Max lekker aan het spelen, maar zodra ik met mijn telefoon kom om foto,s te maken is dat toch net even leuker dan zijn eigen speeltjes.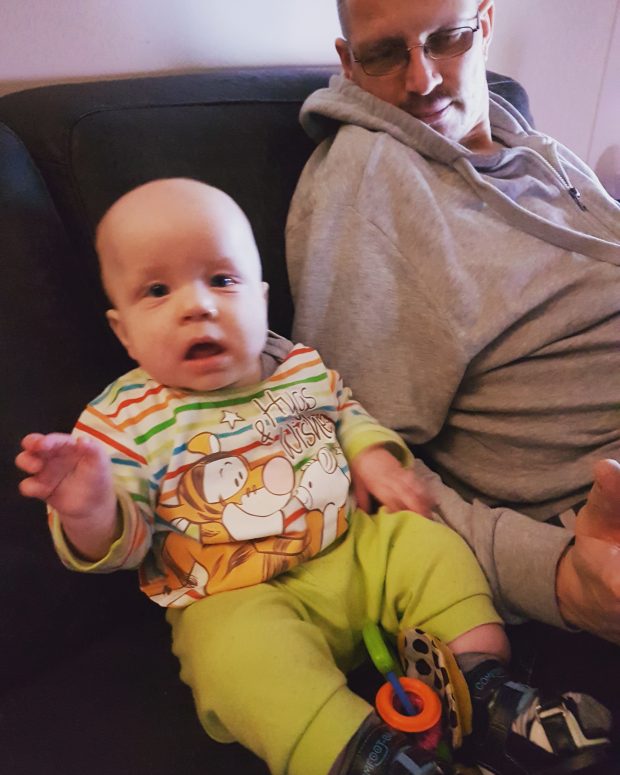 Lekker alvast in pyjama, nog even naast papa zitten voor dat hij een fles kreeg en daarna was het dus bedtijd. Heerlijk hoor dat om 19.00 hij lekker op bed ligt en slaapt tot 07.00. Heel soms hoor je hem nog eens jammeren of huilen s,avonds en een enkele keer in de nacht dat hij wakker schrikt en huilt. Maar dat is zo weer over. We zijn dus echt gezegend met zo,n heerlijk kind die goed slaapt.
Sliepen jullie kindjes ook zo goed in de nachten?
Comments
comments