~~Weekly Diary 37~~
[social_share]


Zondag 08-09-2013
Heerlijk rustdagje, daar zijn de zondagen toch echt voor.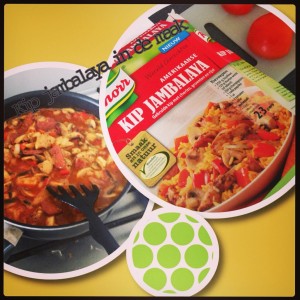 En natuurlijk lekker eten dus maakte ik Kip Jambalaya, zo lekker is dit.
Maandag 09-09-2013
Werken werken werken, oke ik had het vandaag niet zo druk. Op maandag is het druk dus veel handen maken werk licht. En vind dat echt niet erg hoor.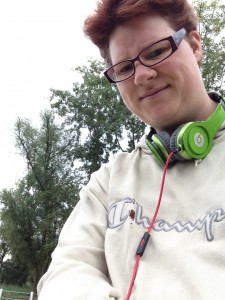 Dinsdag 10-09-2013
Gadver, het regent wel heel erg vandaag. Ik was al helemaal doorweekt toen ik op me werk aankwam. Moet toch echt eens een regenpak kopen… Weekend dan maar (denk)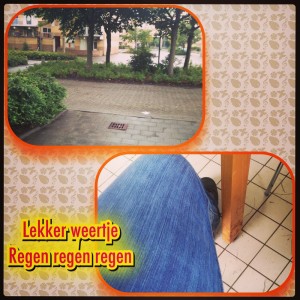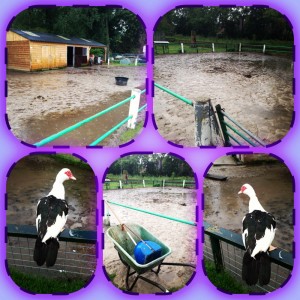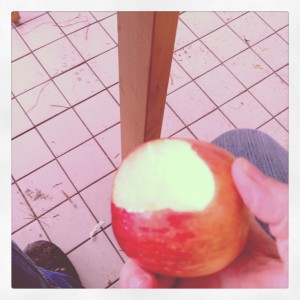 Thuis weer even een lekkere wok maaltijd gemaakt, echt smullen.
Woensdag 11-09-2013
Weer hardt aan het werk geweest, het was zeker geen mooi weer en tussen de buien door heb ik van alles schoon gemaakt.


Ik had me even opgesloten in de stal van de varkens, want in die vreselijk regenbui bleef ik echt niet buiten lopen. Ja het is geen varken op de foto, maar deze liep er dus ook binnen. Heb geloof wel 15 minuten daar geschuild. Daarna snel doorgegaan met het werk.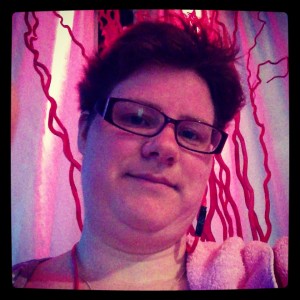 Ja heerlijk wezen sporten, kan er echt van genieten.
Donderdag 12-09-2013
Ik had een afspraak gemaakt voor een oogmeting, en ik schrok erg want ze vond dat me ogen wel heel erg achteruit waren gegaan. Ze stond echt verbaasd en snapte het niet waar het vandaan kwam. Het moest opnieuw getest worden. Ik ben toen op zoek gegaan naar het winkeltje Fris, een kralen winkeltje. Daar heb ik wat dingetjes gekocht om leuke vrolijke armbandjes te maken. Daar komt nog een artikel van online. Daarna nog even naar de tattoo shop geweest, want er gaat een nieuwe tattoo komen. Wanneer weet ik nog niet, maar hij komt er zeker. Wilde alleen even informeren wat ik ongeveer kwijt zou zijn en of ze hem gelijk verder kunnen ontwerpen.
Als laatste moest ik nog even naar kpn want ik wilde een nieuw abonnement  afsluiten, wilde nu echt van vodafone af want heb steeds geen internet verbinding ermee. Ik koos voor een sim only, omdat ik even geen geld had voor een duur abonnement met een nieuw mobiel. Dus heb ook een jaar gekozen, zodat ik volgend jaar misschien wel een nieuwe mobiel kan kiezen.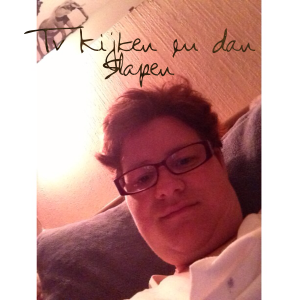 Dit vind ik zo heerlijk lekker op bed tv kijken voor het slapen gaan.
Vrijdag 13-09-2013
Jee wat heb ik een drukke dag gehad, dus een goed ontbijt was wel nodig. Het begon in het ziekenhuis, toen snel door naar de brillenwinkel. Daar maakte ik een nieuwe afspraak voor een oogmeting die middag. Toen naar de sportschool even me frustratie eruit te gooien. Daarna super snel weer terug naar de brillenwinkel, en na de test kreeg ik echt te horen dat me ogen slecht zijn. Heel erg achteruit zijn gegaan. Me ene oog is van 90% naar 20% gegaan. Ze heeft me een verwijzing mee gegeven voor de oogarts, die moeten maar kijken wat er aan de hand is.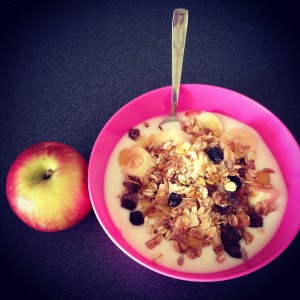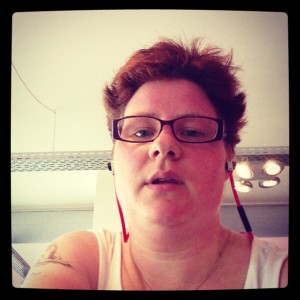 Na de oogmeting was ik dus echt even helemaal van de kaart, maar ik moest dus nog even verder. Ik had nog geen lunch gehad en had nu toch echt wel trek, dus even naar de supermarkt een broodje halen. En dan lekker op de fiets naar huis. Even thuis wat drinken, en zijn we toch gelijk door gegaan om de week boodschappen te doen. Daarna had ik het echt wel gehad. Dus heb ook niks meer gedaan, lekker op bed even geslapen. En na het eten terug gegaan om vanuit het bed tv te kijken.
Zaterdag 14-09-2013
Wat een vreselijk weer vandaag, het regent echt zo,n beetje de hele dag. We zijn even het centrum Paddenpoel in geweest. Ik zei namelijk al wel meer als een jaar ik moet een regenpak hebben voor als het weer eens regent als ik naar me werk moet fietsen. Nou die heb ik nu eindelijk gekocht, gelijk laarzen erbij gekocht want merkte dat mijn werkschoenen ook niet meer waterdicht zijn. Niet fijn als je op een kinderboerderij werkt waar alles zowat onder water staat als het noodweer is.
Naar de kpn geweest voor mijn mannetje, maar hij was een maand te vroeg om zijn abonnement te verlengen. Hij was al helemaal blij dat hij een nieuwe mobiel mee zou krijgen maar helaas… Volgende maand dus pas. Toen nog even langs de lidl gegaan om drinken en wc papier te halen, daarna lekker terug naar huis.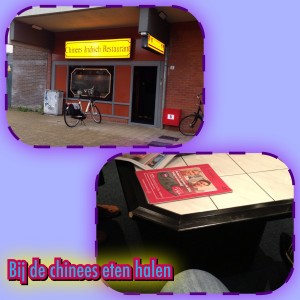 Ik had zo,n zin in chinees eten en dus besloten we dat maar een keer weer te doen. Helaas was ik de pineut die door de regen moest om het op te halen.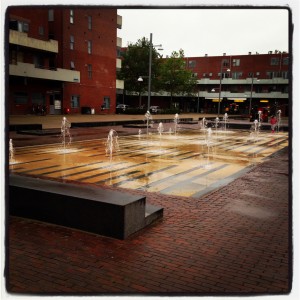 Dit was dus echt nieuw voor mij, ik had het nog niet eerder gezien op het plein van ons centrum. Water water en nog eens water, of het al niet nat genoeg was buiten.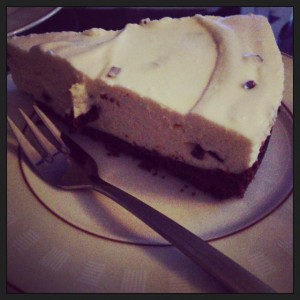 Vrijdag maakte we samen een monchou taart, voor het eerst en wat is dat lekker zeg.
Comments
comments