Zwangerschap week 26 + buikfoto,s
Vandaag ben ik 26 weken en 3 dagen zwanger… Jeeh wat gaat het snel en toch kan het me niet snel genoeg gaan, ben echt ongeduldig maar de kleine moet nog maar even een tijdje blijven zitten. Het is hier zo,n beetje afspraak na afspraak. Ben ik vorige week naar de verpleegkundige geweest, informatief gesprek over de bevalling. Er werd me verteld dat ik er wel rekening mee moest houden dat ik na de bevalling met onze kleine moet blijven. Maar ach dat zien we dan wel, het enige wat ik gewoon hoop is dat alles goed gaat met de bevalling en dat ik de kleine gewoon gelijk kan vasthouden. Want dat is ook nog maar de vraag. Nog even naar het hartje mogen luisteren en dat voelt zo fijn dat je weet dat het nog altijd goed klopt. En mijn bloeddruk is ook nog altijd in orde, waar ik heel blij om ben.
De volgende dag moest ik weer naar het ziekenhuis voor de verloskundige, een meting gehad alleen de kleine was alweer zo eigenwijs dus weer heel lastig te doen. Maar het groeit nu goed op schema, wat voor "down" kindjes nog wel zal veranderen. Ze wilde nog even een foto maken van het gezichtje, maar het is niet fotogeniek draaide mooi het ruggetje naar ons toe. Nu al lekker eigenwijs. Over 3 weken moet ik weer terug komen. En dan moet ik niet alleen naar het UMCG, maar ook nog eens naar het Martini ziekenhuis. Ben doorverwezen daarheen voor de downpoli, krijg een kennismakingsgesprek. Want ons kindje zal na de geboorte daar onder controle gezet worden, aangezien er allemaal specialisten rondlopen op het gebied van het downsyndroom.
Ook zijn er vorige week 2 mama,s (hebben beide een kindje met down) langs geweest van de kern Groningen (onderdeel van stichting downsyndroom) Een fijn gesprek gehad over de situatie waar we inzitten en wat we een beetje te wachten kunnen staan. Ik begin me steeds minder zorgen te maken, want we worden goed begeleid. En iedereen zegt geniet gewoon van de eerste tijd en de zorgen komen later wel. Tenzij het natuurlijk na de bevalling niet gelijk goed gaat met de kleine, maar dat heb je niet in de hand dat zal niemand van te voren weten.
Kraamzorg komt ook al deze week langs, die heb ik ook maar al ingelicht dat ons kindje speciaal is… Wel zo handig dat ze al op de hoogte zijn ervan. Dan moet ik ook nog deze week naar het ziekenhuis voor een glucose test. Moet er al om 08:15 zijn, lekker vroeg en nuchter. Dan gaan ze bloedprikken, daarna krijg ik een suiker drankje en moet ik 2 uur daar zitten wachten. Niet actief zijn, niet mogen eten of drinken. En dan weer laten prikken, ze gaan kijken voor zwangerschap diabetes vanwege mijn overgewicht.
Dan heb ik ook nog een afspraak gekregen voor een nieuwe echoscopie omdat ze even goed gaan kijken naar het hartje, vanwege wat ze eerder hadden ontdekt dat er een gat in zit. Ben dus heel benieuwd wat ze gaan zien, en of er misschien wel verbetering in zit. Weet eigenlijk niet of dat mogelijk is… Dus dat is ook even afwachten. Jullie merken het al, we hebben de agenda er maar vol mee. Maar we worden wel goed onder controle gehouden en goed begeleid dat is wel een hele geruststelling na alle stress die we al hebben gehad.
Wat ik ook spannend vind is dat ik 31 maart begin met de zwangerschap cursus waar ik me voor aan heb gemeld, ben heel benieuwd. Vind dit soort dingen altijd wel eng omdat je toch nieuwe mensen leert kennen. Maar ook wel weer heel leuk om mee te mogen maken.
Hoe het nu met mij gaat, ja op zich wel goed maar merk wel dat de zwangerschap steeds zwaarder wordt. Heb sinds een tijdje veel last van gejaagd gevoel (hartkloppingen) met alles wat ik doe. Het schijnt normaal te zijn, maar als het te erg wordt moet ik dat toch even aangeven. Dit is dan ook de reden waarom ik heb besloten te stoppen op de kinderboerderij, hoe jammer ik het ook vind zeker nu het zo mooi weer is. Maar weet gewoon dat ik echt rustiger aan moet doen, beter voor mij maar ook voor de kleine uk.
Onze kleine uk wordt ook maar verwend, de kleding kast begin al lekker vol te hangen met lieve kleine kleertjes. En stiekem wil ik jullie al het moois laten zien, maar ook weer niet want ja dan weten jullie ook het geslacht van ons kindje en dat is dan weer niet de bedoeling. En dan heb ik ook nog een verassing voor jullie, we zijn even naar buiten gegaan en mijn lieve vriend heeft foto,s van me gemaakt. Ja buikfoto,s de eerste van de gehele zwangerschap die dan ook echt online geplaatst worden.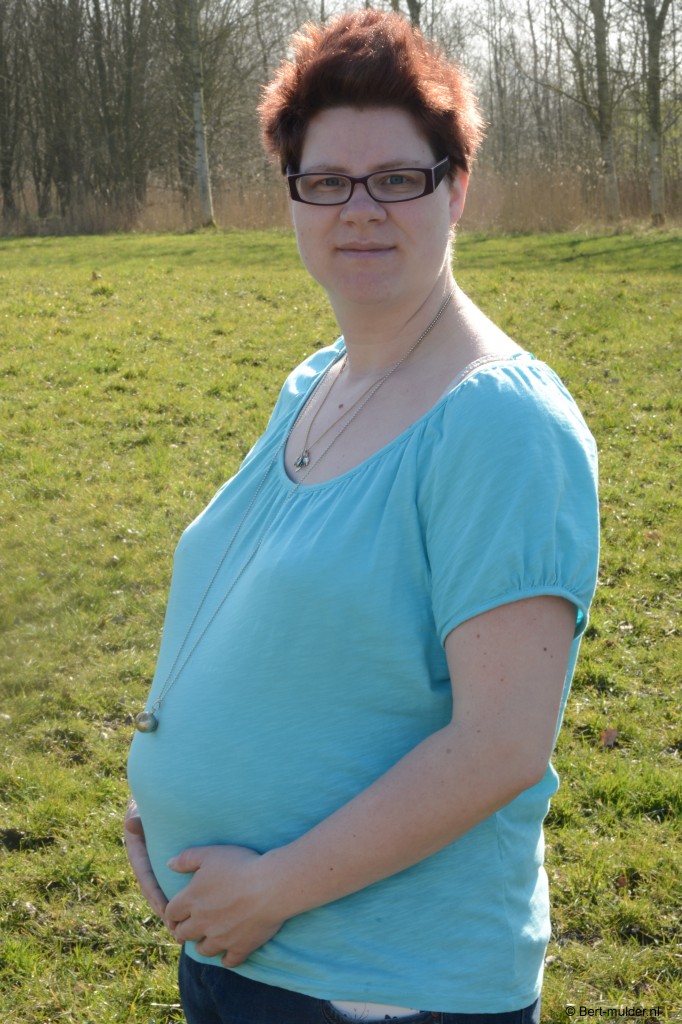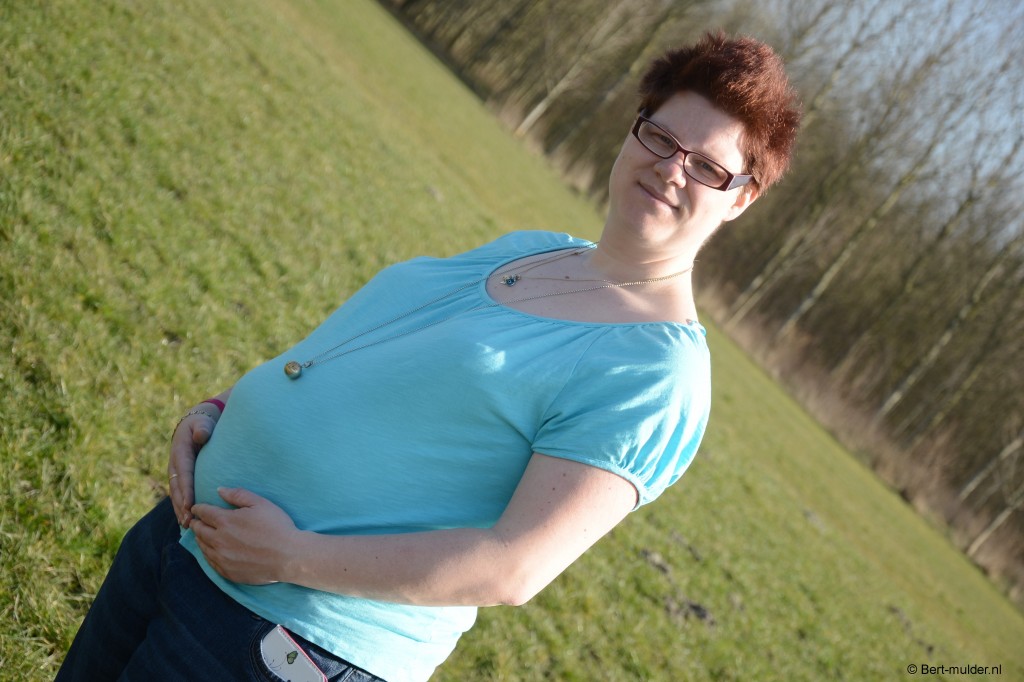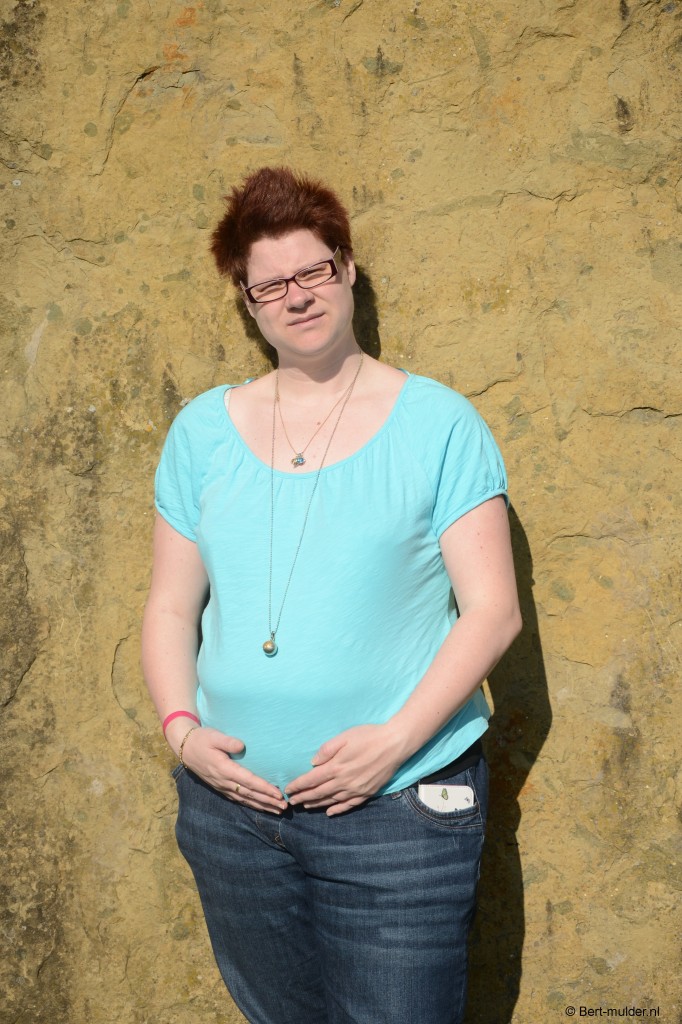 Comments
comments