Fotofonzie Winactie
Retro knuffel met foto van je lief
Deze leuke knuffel is handgemaakt met heerlijk knuffelbare retrostofjes. Je kan in het hoesje een foto doen van je dierbare. Het idee is ontstaan door Cindy de Graaff, toen haar oudste kind moeite had om naar het kinderdagverblijf te gaan. Nog meer kwam het idee tot leven toen de jongste van de drie geboren werd, een meisje met het syndroom van down. Ze lag vaak in het ziekenhuis en moest dan veel haar familie missen. Zo kon er in deze knuffel een mooie foto van degene die ze het meest zou missen tijdens de ziekenhuisverblijven.
Omdat ik nog altijd lid ben van de Facebook pagina D- mama,s (mama,s met allemaal kindjes met het syndroom van down) kwam ik dit vaker tegen dat er zo,n mooie knuffel werd gemaakt voor een kindje die lang in het ziekenhuis lag, maar ook voor kindjes waar hun broertje van overleed. Dit heeft me zo ontroerd, dat ik er nu iets mee wilde doen.
Winnen
Deze knuffel kan jouw zoon of dochter winnen die een sterren broertje of zusje heeft, die hij/zij enorm zal missen. Dus ben of ken jij een ouder waarvan jullie kind een broertje of zusje moet missen doe dan mee aan deze leuke winactie. En dit te ere van de tweede verjaardag van mijn prachtige Daan. Natuurlijk kan je deze knuffel ook al zelf bestellen, dit kan je voor nu doen via haar Facebook. Haar nieuwe webshop cyndesign is nog in de maak.
Meedoen kan tot 22 mei, je hoeft alleen maar te vertellen aan wie jij deze knuffel zou willen geven. En vergeet niet een geldig email adres op te geven.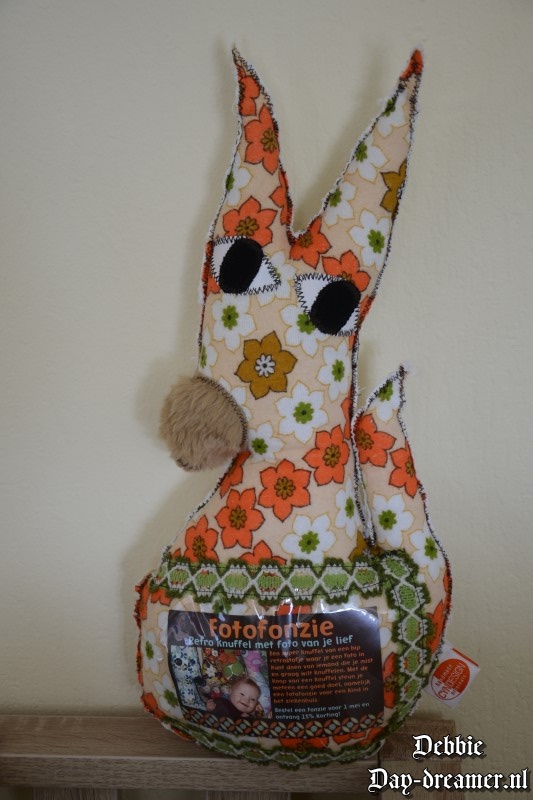 Gesloten
Comments
comments