In het leven van week 10 11 12 en 13
Ik vergeet gewoon altijd tijd voor mijzelf te nemen en dan blijven de blogs steeds weer uit om te maken. Maar ben van plan om toch wat vaker echt tijd te gaan nemen voor mijzelf. Waardoor ik ook meer toe kom aan schrijven en dus voor mijn blog. Voor nu heb ik dus weer een lang foto verslag. Geniet van alle leuke foto,s en verhaaltjes.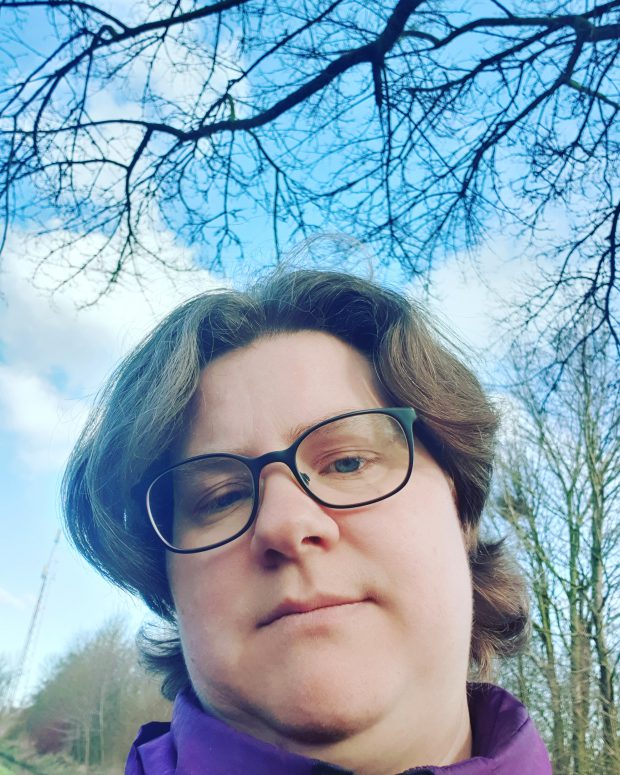 Hier was nog het normale leven aan de gang, ik kwam samen met Max bij de logopedist vandaan en gingen nog even een rondje wandelen. Het was namelijk prachtig weer.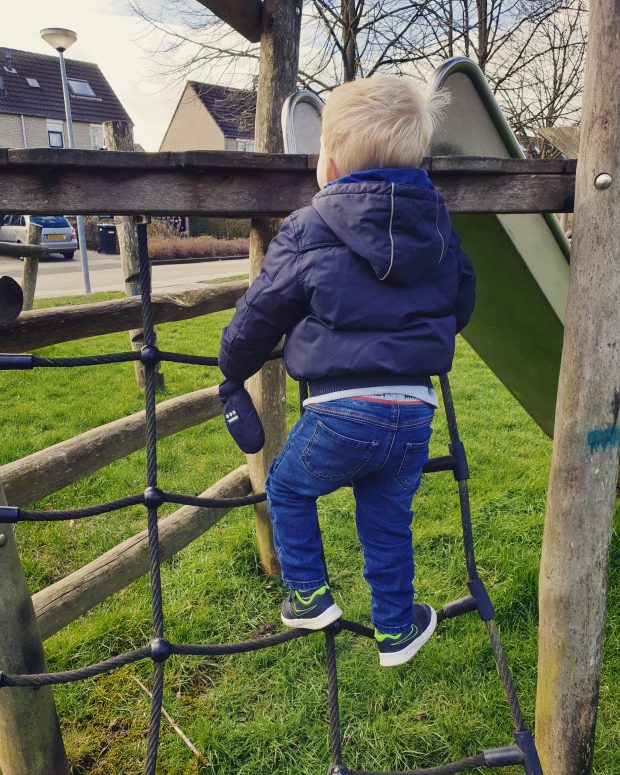 En als we daar gaan wandelen komen we altijd een speeltuintje tegen en daar hebben we gelijk even gebruik van gemaakt. Max lekker klimmen zodat hij van de glijbaan kon glijden.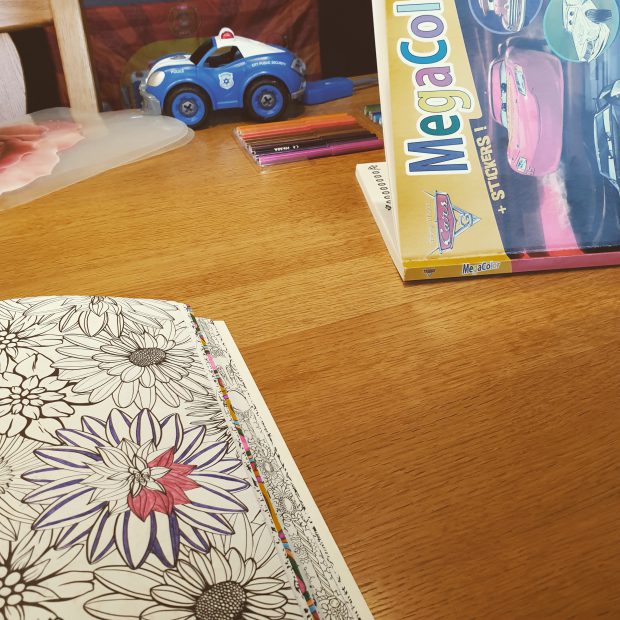 Voor het eerst kon ik samen met Max even aan tafel kleuren. Normaal moet ik Max altijd helpen, nu heeft hij heel lang zich vermaakt aan tafel (half uur) met kleuren, maar ook gewoon door het boek bladeren en andere dingen. Zo kon ik zelf eventjes voor mijzelf kleuren. Hij leert het wel, zo nu en dan.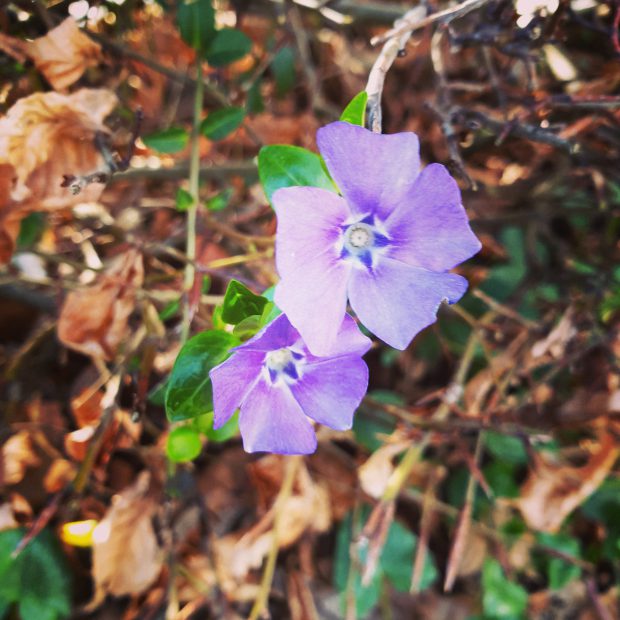 Soms kom je dingen op je pad tegen waardoor ik Daan dankbaar ben. Paars is de kleur van Daan en als ik dit dan zie krijg ik een warm gevoel van binnen.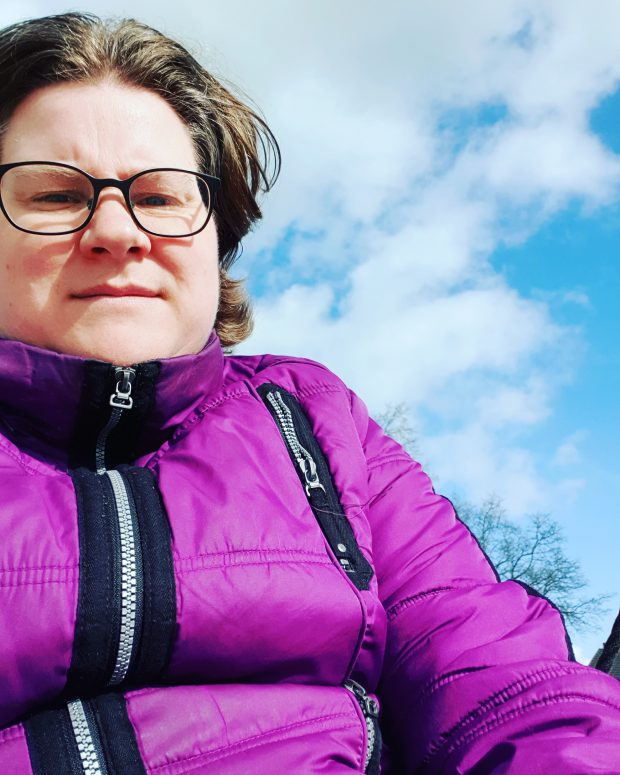 Max speelde lekker in de speeltuin, en ik ging even in het zonnetje zitten. Het was heerlijk, maar wel van korte duur. Al gauw begon het erg te waaien en was het niet meer lekker warm. Maar mijn peuter vermaakte zich prima.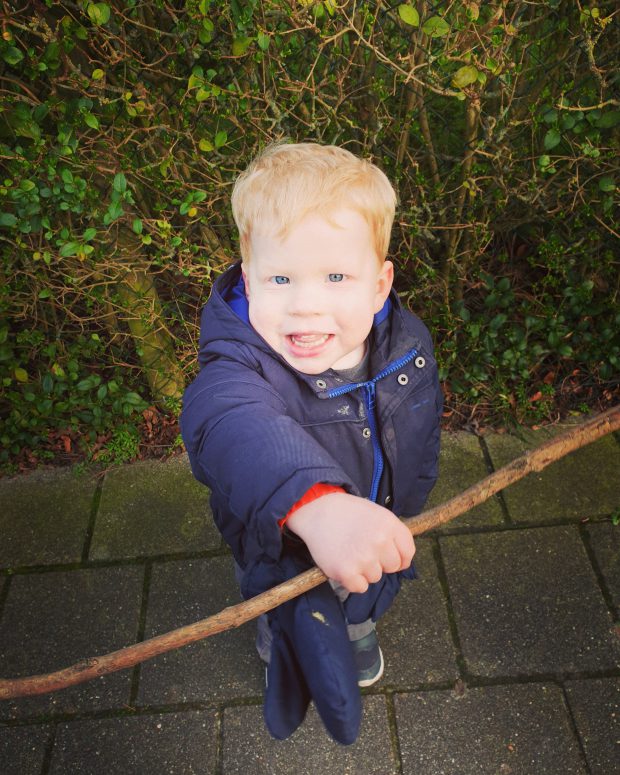 En toen waren we in een hele andere situatie beland. We konden niet meer doen wat we wilde, en het liefst zoveel mogelijk thuis zitten. Maar het is ook belangrijk om zo nu en dan naar buiten te gaan voor een frisse neus. En dat doen we met zoveel mogelijk mensen te vermijden. Lekker wandelen, en Max verzameld tegenwoordig takken. De tuin ligt er inmiddels vol mee.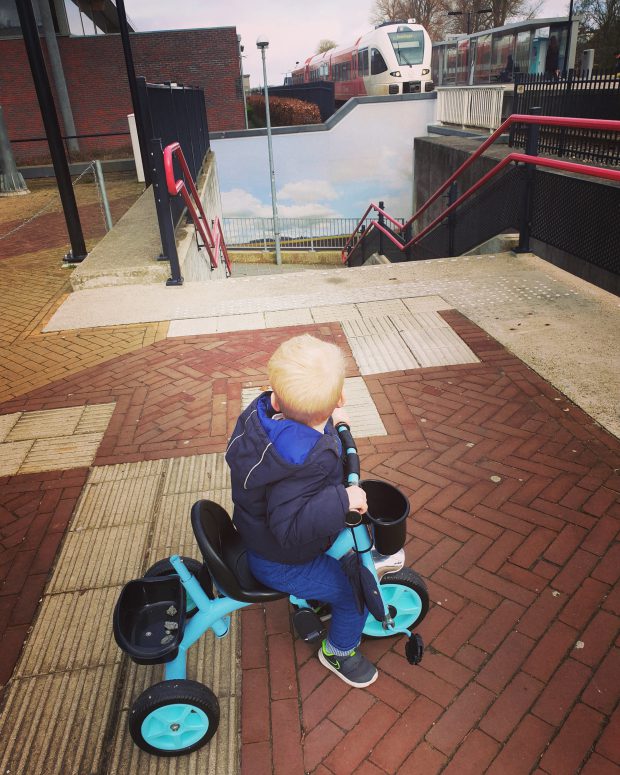 En de volgende dag weer een nieuwe wandeling, Max met zijn fiets. Ik doe een poging hem te leren fietsen, maar hij is lekker eigenwijs (net zijn mama) en gebruikt de trappers niet. Ach dat komt wel. We gingen weer keertje treinen spotten, want daar krijgt Max geen genoeg van.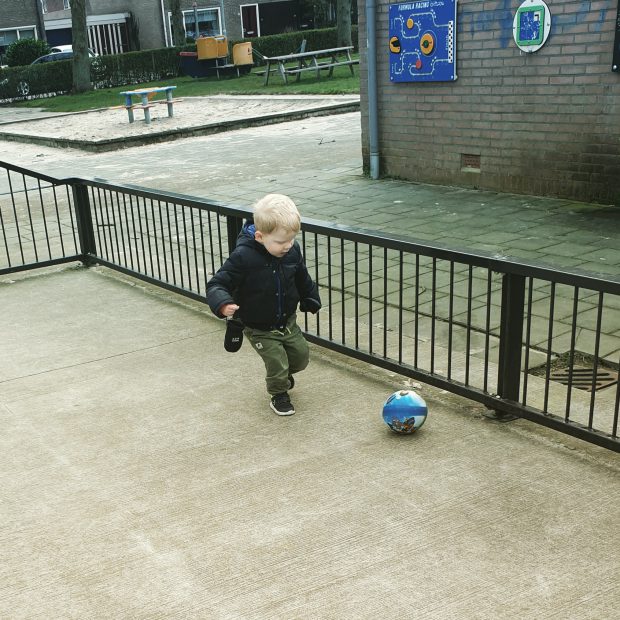 Dit keer gingen we naar de speeltuin, lekker in de ochtend zo dat er nog niemand was. De bal mee en lekker even samen voetballen. De grootste lol hebben samen, en Max even zijn energie een beetje kwijt kunnen.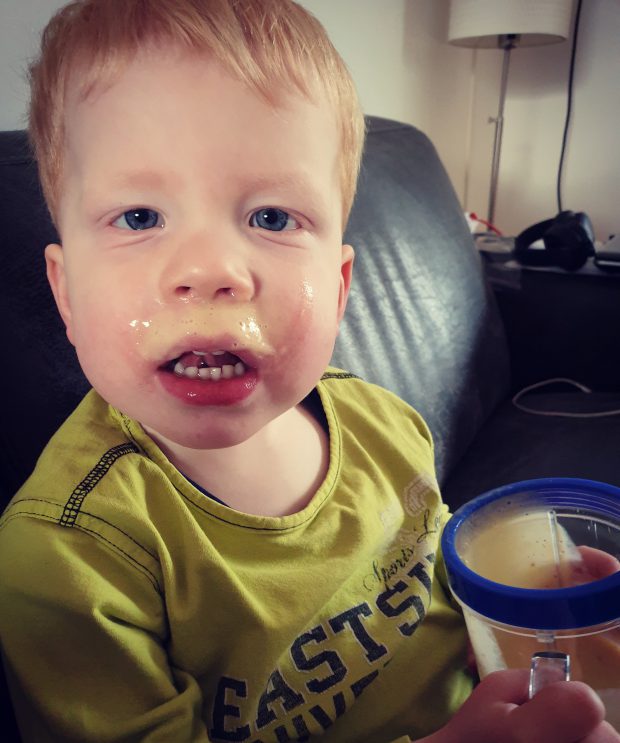 Dat was al een tijd geleden dat ik smoothies maakte. Erg lekker. Alleen vervelend dat Max zo last heeft van harde geluiden. Dus als ik ze maak, staat hij erbij te huilen en te roepen dat ik moet stoppen. Zo zielig dat hij er zo gevoelig voor is. Maar kan het moeilijk maken zonder herrie. En hij heeft door als hij een snor heeft van de smoothie of van iets anders, dan lijkt hij op papa. Dan wijst hij er naar en zegt dan "papa"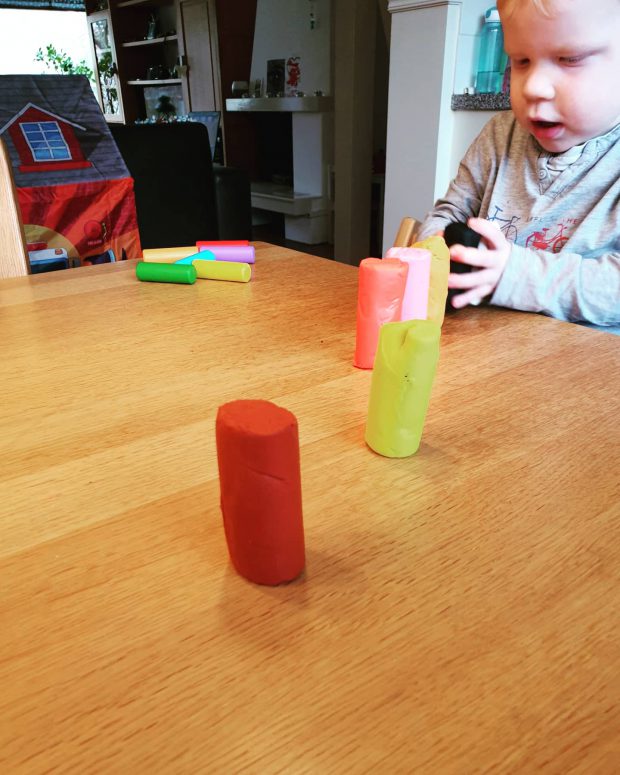 Alle nieuwe kleurtjes van de klei moest ik open maken, dus ik dacht we gaan lekker kleien. Nee meneer had iets anders in gedachten. Ik mocht ze niet van vorm veranderen. En zo hebben we een hele tijd aan tafel gezeten met de klei allemaal spelletjes gedaan. Maar ze zijn nog steeds in vorm, weer terug in de doos gegaan.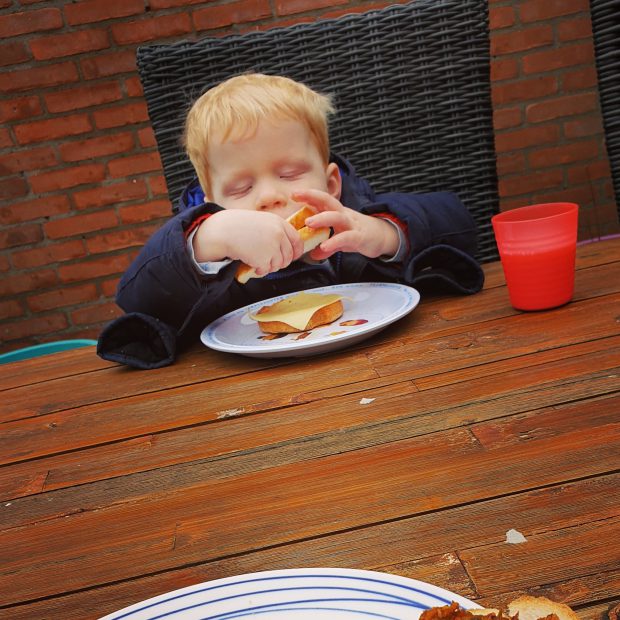 We moeten het nu echt van elkaar hebben, echt op elkaar aangewezen. En soms is dat best een beetje veel. Maar vandaag was het lekker weer om in de tuin te spelen. Hij heeft gewoon drie uur in de zandbak gespeeld. Maar er moest even wat gegeten worden, het waren voor hem een paar happen. En doei mam ik ga weer spelen.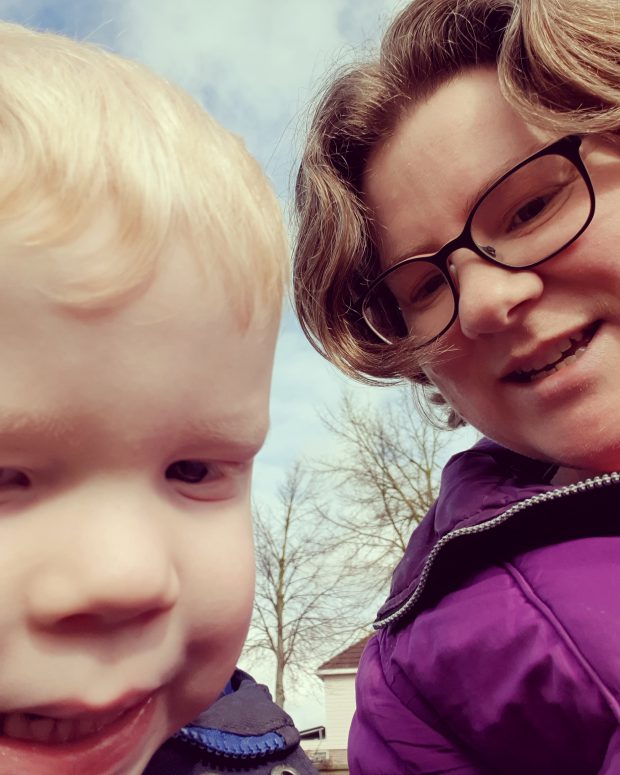 Weer een nieuwe wandeling, ja je moet wat om je kind naar buiten mee te nemen. We maakte selfies in de speeltuin die we tegen kwamen.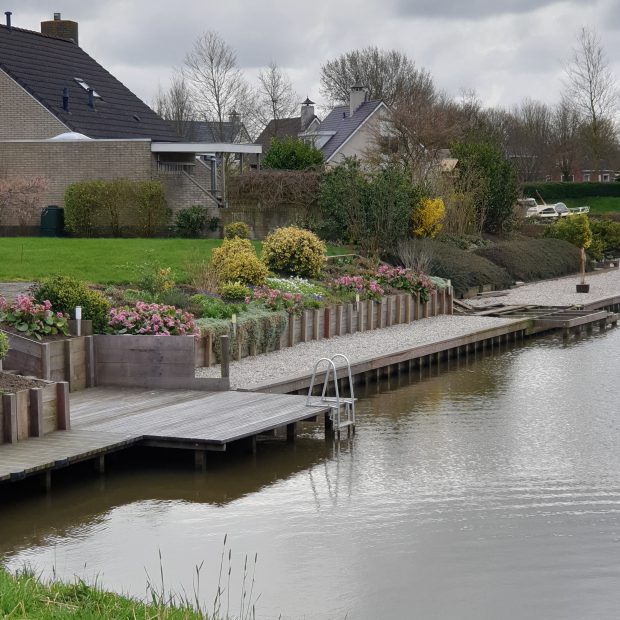 Dan ook maar even een foto van de omgeving waar we regelmatig wandelen. wat ben ik blij dat het niet meer zo veel regent anders hadden we niet elke dag even naar buiten kunnen gaan. Toch begint het wat saai te worden, alleen maar wandelen en af en toe een speeltuin in schieten. Maar we maken het er beste van, net als ieder ander.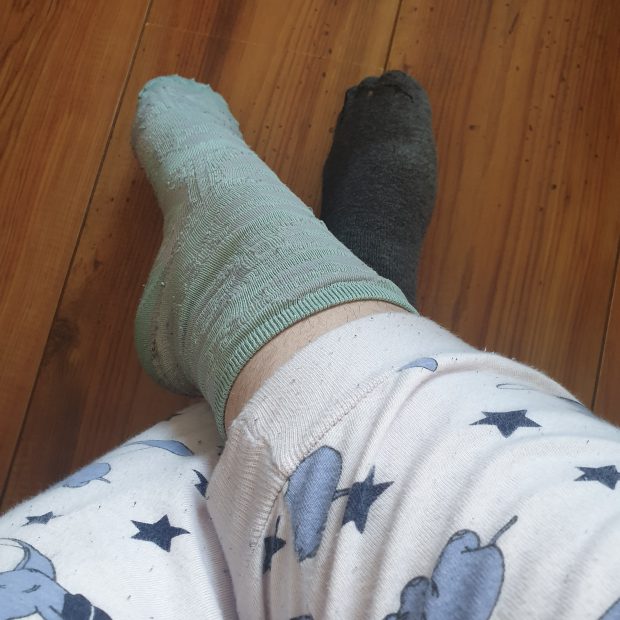 Wereld downsyndroom dag, 21-03. Ik trok verschillende sokken aan, niet wetende dat mijn partner dat ook bij Max had gedaan toen hij hem uit bed haalde.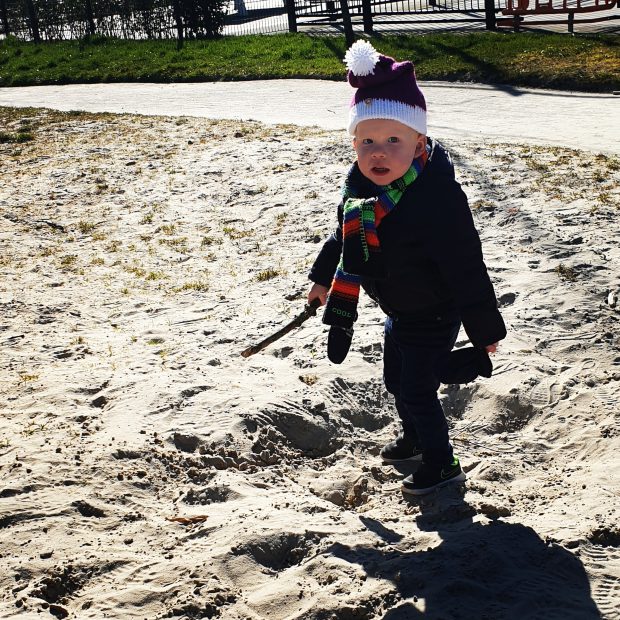 Gek kind, normaal wilt hij nooit zijn muts en sjaal om. Is het prachtig weer moest hij het dit keer wel. Maar na een best lange wandeling kreeg hij het blijkbaar warm. Dus eerst onderweg ging de sjaal af, en ja toen ook de muts nog.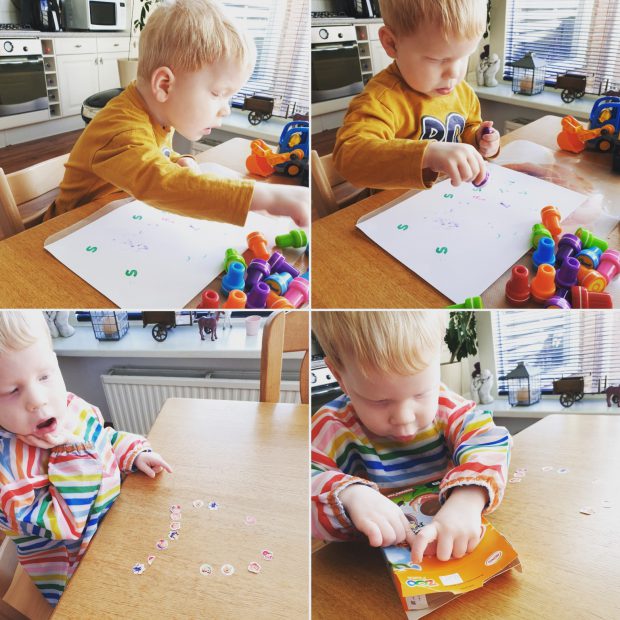 Deze mama zocht maar even wat knutselspul op van mijzelf, want af en toe ook leuke dingen thuis doen. Ik had verf klaar gezet, maar daar heeft hij amper naar om gekeken. De stickers waren een groot succes, lekker op tafel plakken. Daarna gingen ze toch maar op een doos geplakt worden. Heb later maar gelijk wat knutselspul gekocht, wat we snel eens gaan gebruiken.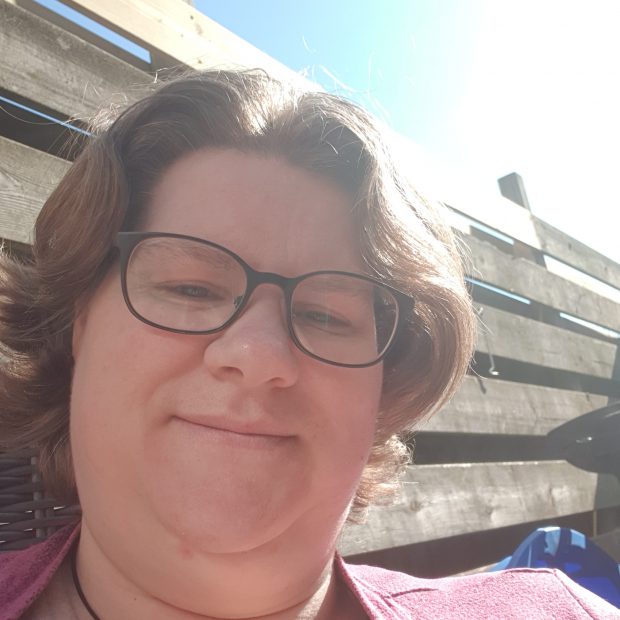 Wat was het heerlijk in de tuin, mijn peuter speelt heerlijk en heeft geen omkijk naar mij. Echt de hele ochtend tot zijn middag slaapje heeft hij buiten in de tuin gespeeld. Lekker in de zandbak, en met auto,s enz… En ik, ik genoot enorm van hem en het zonnetje.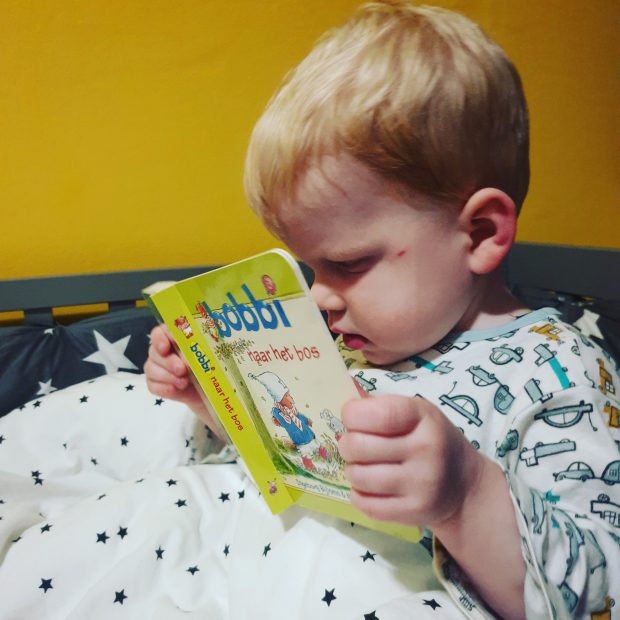 Elke avond lees ik een verhaaltje voor, nou eigenlijk twee. Want Max pakt altijd twee boeken. De ene leest hij door terwijl mama de andere voor moet lezen. En daarna moeten we wisselen. Zo heeft hij elke avond twee verhaaltjes gehoord. Dit was best grappig hij ging zelf zitten en ik vroeg of ik een foto mocht maken, hij zei ja en deed nog even wat dichterbij het boekje alsof hij echt aan het lezen was. Zo vet lief.
Comments
comments