Loslaten, weer een sessie gehad
Ik kwam bij Mirre terecht door het verlies van mijn zoontje en meerdere miskramen. Door de dingen die ik beleef tijdens mijn traject krijg ik steeds meer ruimte om gelukkiger te worden in het leven. En doordat ik me beter in mijn vel ga voelen, maak ik ook meer ruimte voor nieuw geluk. Dus een nieuwe zwangerschap die wel goed zal gaan.

---
Loslaten is het moeilijkste wat er is. Maar er zijn nou eenmaal dingen die je los moet laten om verder met je leven te kunnen. Ik heb altijd wel last gehad van moeilijk loslaten. Als iets goed voelt dan wil ik dat gevoel vasthouden er geen afstand van nemen. Afscheid nemen van mensen is loslaten omdat het beter is, of omdat het nou eenmaal zo gaat in het leven. Jaren terug zat ik in een revalidatiecentrum, ik kon daar eerst heel moeilijk mijn draai vinden. Maar na vier maanden wilde ik niet meer naar huis. Het loslaten van de mensen daar was te pijnlijk. Nog als ik eraan terug denk mis ik bepaalde mensen daar. En doet het pijn dat ik verder moest met mijn leven, dat het daar stopte. Na het overlijden van Daan is dit gevoel versterkt. Met Daan moest ik natuurlijk letterlijk loslaten, te weten dat ik hem nooit meer terug zou zien. Dit is het moeilijkste loslaten wat er bestaat echt, het doet zo,n pijn. Daarna is alles wat dan goed voelt fijn en wil je aan vasthouden. Er waren vele mensen bij de zorg van Daan betrokken, eerst moest ik daar afscheid van nemen. Nee dit wil ik niet, want ik voelde me fijn bij sommige mensen. Toch komt die dag dat je ze steeds minder spreekt of gewoon helemaal niet meer.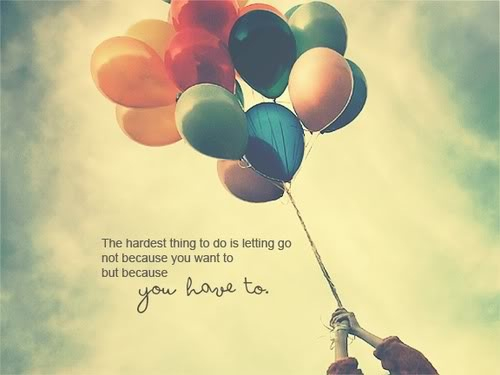 Veranderingen in mijn leven vind ik moeilijk, als het nou positief zou veranderen zou het fijn zijn. Maar tot nu toe is het steeds in het negatieve belandt. Toen kwam Ohanahome in mijn leven. Ik kwam daar binnen als een klein bang vogeltje, die uit wilde gaan vliegen. Ik werd in het gezin opgenomen en er werd van mijn gehouden. De gesprekken waren fijn en ik voelde me veilig op deze plek. Er was een tijd dat ik hier twee keer per week gewoon was. Het was mijn thuis, het voelde goed. Maar ook dit veranderde, minder vaak ben ik daar nu aanwezig. Moeilijk maar ook wel goed. Nog altijd ben ik welkom, ik heb tenslotte een eigen sleutel. En we zijn heel close geworden in de tijd. We hebben nog steeds af en toe goede gesprekken. Maar het moest zou zijn, er werd plaats gemaakt voor iets nieuws. Niet langer kon zij mij begeleiden in het verdriet van Daan. Er was duidelijk meer nodig. De juist logische stap was Mirre, waar ik nu terecht gekomen ben. Want daar wordt niet alleen de focus gelegd op Daan nee op mijn hele leven. Er komen dingen naar boven, dat ik denk heb ik daar dan echt nog last van. Dingen die ik heel ver weg gestopt heb. Dit zijn echt beangstigde momenten, maar goed om het vervolgens los te kunnen laten. Dit zijn de dingen die wel goed zijn om los te laten. De nare gebeurtenissen in mijn leven.
Maar in mijn hoofd ben ik al bezig met wat als het stopt bij Mirre, wat dan. Weer een afscheid van een plek, van mensen waar ik om ben gaan geven. Zelfs als ik op het moment een sessie heb ben ik al bezig met, straks moet ik weer naar huis. Dit wil ik niet, hier voelt het fijn. Thuis voel ik me verloren en alleen, daar voel ik me zo geliefd en welkom. Daar wil ik niet van loskomen. Ook hier moet ik ooit van loskomen. Daarom zijn we nu bezig geweest in de derde sessie met het zenuwachtige gejaagde gevoel die ik heb als ik moet loslaten. Soms zijn dingen om los te laten fijn. Altijd heb ik als ik een goed gesprek heb met Annelies en nu ook dus met José bij Mirre dat ik heel nodig moet plassen. Ik weet waarom, ook deze sessie kwam dat even te sprake. Want tijdens de sessie moest ik heel nodig plassen. Dit is ook een vorm van loslaten. Maar dan de negatieve dingen dier je eruit plast. Je maakt dus afvalstoffen los en die raak je dan kwijt. José vertelde me als je nu naar de wc gaat, laat het dan ook gelijk los in je hoofd. Neem de tijd ervoor dat je niet alleen maar gaat plassen maar het ook echt loslaat. Ik voel altijd wel een enorme opluchting erna, maar nu was het echt nog vele malen fijner. Ik voelde me zoveel lichter, alsof ik het verhaal wat ik er voor had verteld gewoon letterlijk weg liep.
Na deze sessie was ik zo rustig, wat heerlijk. Dit keer ook geen haast om weg te komen, ik werd opgehaald. Al dagen voel ik mij vrij rustig, hopelijk kan ik dit gevoel vasthouden. Want als ik eraan denk dat er nu drie weken tussen zit dat ik pas weer bij Mirre ben, vind ik dat best wel heel moeilijk. Er gaat wel een hoop veranderen voor mij. Inmiddels nog twee weken dat ik weer bij Mirre zal zijn. En dit keer voor drie dagen lang. Want ik ga drie maanden lang elke week drie dagen intern bij Mirre.
Comments
comments