Mijn favo series van maart
Ik ben steeds meer series aan het ontdekken via Netflix. Ben echt verslaafd geraakt hieraan. Iedere keer vind ik weer een leuke serie, alleen het nadeel is dat als je het seizoen uit hebt je enorm in spanning aan het afwachten bent hoe het gaat aflopen. Komt er een nieuw seizoen en wanneer dan… Een aantal series nu dus uitgekeken en wil heel graag een vervolg ervan zien.
The missing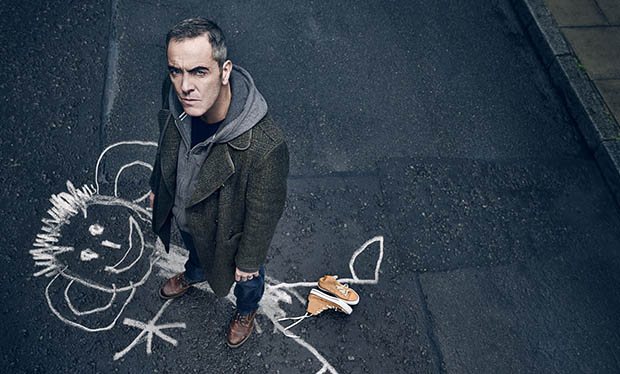 In The Missing maken we kennis met een doodnormaal gezin, dat op weg is naar Frankrijk om vakantie te vieren. Pa Tony, moeder Emily en zoon Oliver krijgen echter autopech en besluiten in een klein stadje hun auto te laten maken en de volgende dag verder te gaan. Na een dagje op een camping gebruik te hebben gemaakt van het buitenzwembad lopen Tony en Oliver terug naar het hotel. Het WK 2006 is gaande en die avond is er een wedstrijd van de Fransen. Als ze langs een scherm lopen, wordt er gescoord en is het heel even hossen en feesten om de goal te vieren. Maar als Tony naar beneden kijkt, is Oliver er niet meer. Hij kan niet ver zijn, want het jongetje was een paar seconden geleden nog bij hem. Een nachtmerrie begint, want Oliver is spoorloos en ook de dagen erop wordt hij niet gevonden. De politie lijkt zelfs Tony te verdenken, wat het drama nog erger maakt voor de ouders van het jongetje.
De andere verhaallijn die je volgt, is die van acht jaar later. Tony en Emily zijn uit elkaar en Oliver is nog steeds vermist. Er zijn wat aanknopingspunten geweest, maar uiteindelijk lijkt alles op niks uit te lopen. Maar Tony heeft nooit de hoop opgegeven en probeert nieuw leven in de zaak te blazen, geholpen door de Franse detective Julien, die de zaak nooit los heeft kunnen laten.

Wat ik er van vond:
Mooie dramatische serie, jammer dat het een seizoen van 8 afleveringen waren. Veelte kort dus. Wacht echt met spanning af wanneer seizoen 2 komt want het einde was echt niet leuk. Ik dacht echt nee hoe kunnen ze ons zo in spanning laten. Ga jullie niet het einde verklappen, gewoon zelf gaan kijken. Een echte aanrader al zeg ik het zelf.
The originals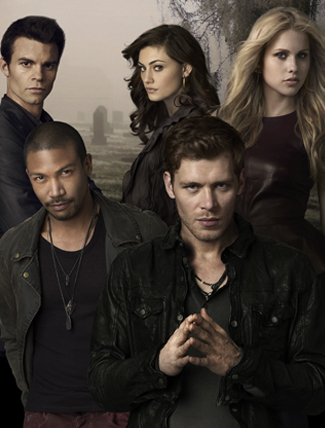 Wanneer Klaus een bericht krijgt dat er iemand in New Orleans iets plant dat een bedreiging vormt, gaat hij op onderzoek uit. Uiteindelijk sluiten zijn broer en zus zich bij hem aan. Dit is de eerste keer dat ze weer in New Orleans zijn sinds 1919. Ze hebben de stad in feite opgebouwd, maar ze moesten vluchten vanwege hun wraakzuchtige vader. In hun afwezigheid heeft Marcel, Klaus' protegé, de controle over de stad genomen inclusief de heksen en de weerwolven. Klaus redde Marcel van mishandeling en veranderde hem uiteindelijk in een vampier. Klaus komt er ook achter dat de weerwolf Hayley zwanger is van hem en een gevangene is van Sophie, een heks die een bepaald ritueel wil laten voltrekken en Marcel's regeerperiode verwoesten. Hoewel Klaus eerst geen verantwoordelijkheid wil nemen voor alles wat er in de stad gebeurt, beslist Klaus uiteindelijk om te blijven. Hij wil de stad terugnemen van Marcel.
Wat ik er van vond:
In eerste instantie dacht ik, nou ik weet het niet met deze serie. Toch ben ik gaan kijken, ook bleef ik kijken. Ik wilde gewoon niet meer stoppen met kijken. Het is een lange serie van 22 afleveringen. Dus ik kon me lol op. Helaas stopte het ineens, nu is het dus ook op deze serie wachten tot er een nieuw seizoen komt. Ik ben erachter dat ik dus wel van fictie series hou.
The Returned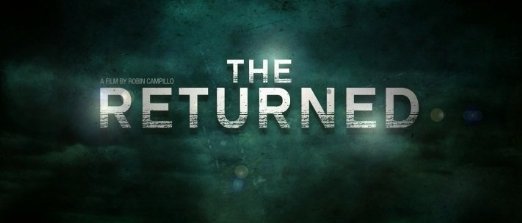 In een klein bergdorp in de Franse Alpen verschijnen enkele tientallen overledenen, onwetend dat ze ooit gestorven zijn en schijnbaar gezond en wel om de draad in hun leven weer op te pakken. Onder hen is er Camille, een vijftienjarig meisje dat vier jaar geleden omkwam bij een busongeval; Simon, die tien jaar geleden zelfmoord pleegde op de ochtend van zijn huwelijksdag; seriemoordenaar Serge, die zeven jaar geleden levend begraven werd door zijn broer en Victor, een achtjarige jongen die 35 jaar geleden vermoord werd. Verder doen er zich vreemde verschijnselen voor in het dorp, stroomstoringen, het waterpeil van een nabijgelegen stuwmeer dat onverklaarbaar snel omlaag gaat en de vorming van korsten op het lichaam van sommige levenden en terugkomers.
Wat ik er van vond:
Jammer dat deze serie niet in het geheel op Netflix staat. Elke week komt er een nieuwe aflevering bij. Maar ik blijf trouw kijken. Vind het tot nu toe een erg leuke serie. Het liefst had ik ze achter elkaar willen zien omdat het echt eentje is als je begint kan je niet meer stoppen met kijken. 
Comments
comments