Gezond en fit 2015 Opdracht 10
Neem jij nog altijd elke dag even tijd voor jezelf, voelt dat goed? Ik probeer nu na het wakker worden eerst rustig te ontbijten voordat ik maar mijn laptop aan doe, of op me mobiel gelijk naar me mail kijk en op facebook ga neuzen. Dat geeft me een stukje rust in de ochtend. Het is nog wel wennen, want dit was altijd het eerste wat ik deed als ik uit bed stapte. Nog niet elke ochtend lukt het. Maar wil er toch een beetje een gewoonte van gaan maken.
---
We zijn toe aan opdracht 10. Het valt me zwaar hier echt bewust mee bezig te zijn. Ben me ervan bewust dat ik niet te veel focus moet leggen op het eten. Ik moet eerst wat liever voor mezelf zijn. Dus de vorige opdracht was voor mij echt ideaal. Daar ga ik zeker meer mee door.
Iedereen maakt een gezond en lekker gerecht, maak er een foto van en zet het recept erbij op de facebook pagina. De bedoeling is dat een ander in de weken die we nog te gaan hebben 1 of 2 van deze recepten eens gaan uitproberen. Ik ben heel benieuwd wat voor lekkere recepten ervoor bij gaan komen. Want wil zeker weleens wat nieuws proberen. Je mag zelf weten hoeveel recepten je met ons deelt, zodat er straks genoeg keuze is voor iedereen die wat nieuws wilt gaan maken.
Laten jullie dan ook even weten of je gebruik gemaakt hebt van de recepten en wat je ervan vond.
Ik ga hier voor jullie alvast een recept delen.
Een heel makkelijk en snel recept. Alleen is het veel snijwerk.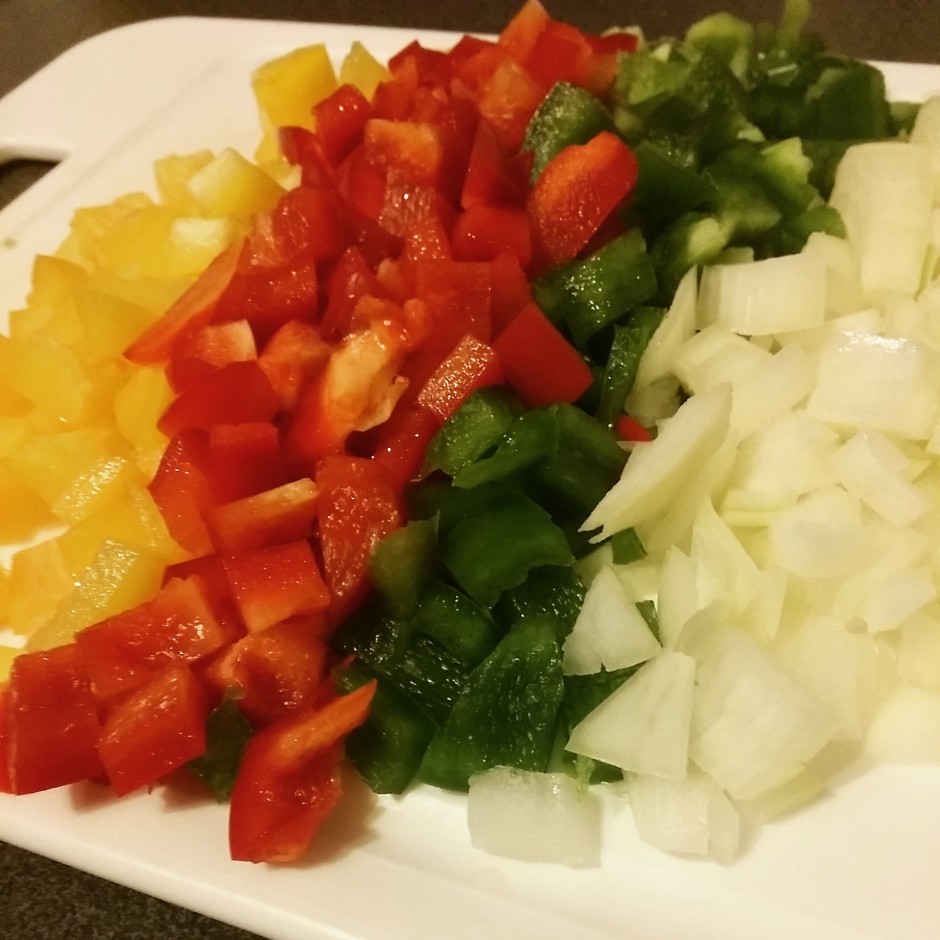 1 rode paprika 1 groene paprika 1 gele paprika
1 ui
2 kipfilet
Pita broodjes
Alles in stukjes snijden, bak de kipfilet gekruid met peper. Als dit gaar is gooi je de paprika en de ui erbij in. En dit bak je mee tot het allemaal wat zachter is geworden.
Pita broodjes kan je gewoon roosteren in de broodrooster. Daar doe je dit mengsel in.
Eet smakelijk.
Comments
comments