Rick is er niet meer Winactie
Hoe leg je aan je kind uit wat dood gaan betekent. Als een kind ermee opgroeit is het normaal. Hopelijk krijgen wij straks nog een kindje en zullen we van af het begin gelijk laten weten dat hij/zij een grote broer in de hemel heeft. Toch is het onderwerp voor kinderen lastig te begrijpen. Hoe doen ouders het die meerdere kinderen hebben en er gaat een broertje/zusje dood? Of natuurlijk iemand anders in de naaste omgeving.
Het is goed om met je kind over de dood te praten, zeker als het ermee te maken krijgt. Er zijn daar ook gelukkig mooie boekjes voor om te helpen er met je kind over te praten. Zo,n mooi boekje mag ik weg geven.
Voor wie doe jij mee aan deze actie, laat het weten in de comment.
---
Het boek Rick is er niet meer is geschreven om kinderen, in de leeftijd van 8 à 12 jaar, bij te staan in het lastige proces van rouwverwerking. Op verhalende wijze worden de vijf fases van rouwverwerking beschreven door de schrijfster Esther van der Ham en jeugd- en kinderpsychologe Marcella Luiken.
Donna is tien jaar en zit in groep zes. Haar vriend en klasgenoot Rick is zo ziek dat hij dood gaat. In dit boek wordt beschreven hoe Donna en haar klasgenootjes dat beleven. We maken haar mee thuis en op school, in contact met klasgenoten en vrienden.
Het is een lastig onderwerp waar iedereen op z'n eigen manier mee omgaat. Zo wil de leerkracht niet vertellen wat de ziekte inhoud en denken de ouders anders over de wijze van omgaan met de ziekte voor hun kind.
De ideale situatie van omgaan met een situatie als deze bestaat niet. In het verhaal wordt een manier uitgediept. In het tweede deel wordt beschreven welke verschillende mogelijkheden er zijn, bijvoorbeeld uitgaande van het type kind en de situatie. Welke vragen stel je wel, welke niet.
In het boek zijn de vijf fases van rouwverwerking verwerkt, beschreven door de psychiater Elisabeth Köbler-Ross. Het boek is geschreven vanuit Donna's perspectief, maar er wordt ook aandacht besteed aan hoe klasgenootjes, de leerkracht op school en de ouders met het proces omgaan. De meeste mensen doorlopen de rouwfases geheel of gedeeltelijk na een traumatische ervaring, iedereen op zijn of haar eigen manier. In het tweede deel van het boek wordt aan de hand van oefeningen en opdrachten de inhoud van de fases beschreven.
Het boek is natuurlijk ook gewoon te koop op de site.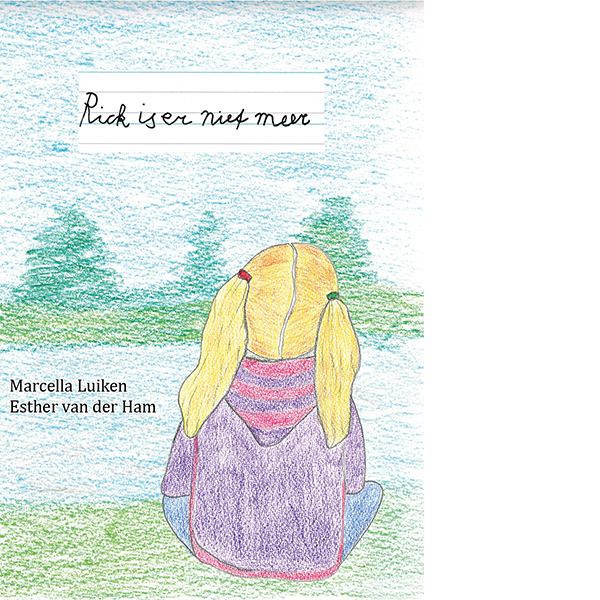 Mee doen kan met een geldig email adres en tot 22 mei, daarna zal de winnaar van het boek een mail krijgen.
Comments
comments