TAG | Netflix Stream Tag
Omdat ik best wel verslaafd ben aan Netflix vond ik deze tag die ik tegen kwam op de blog van Whitley wel erg leuk om over te nemen.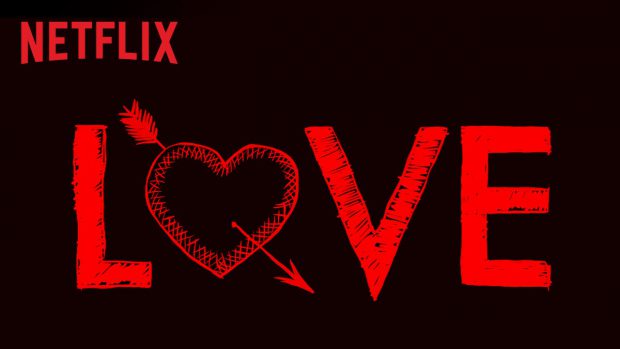 Wat was het moment dat je dacht 'nu moet ik wel'en een abonnement nam op Netflix?
Eigenlijk was de reden gewoon uit nieuwsgierigheid om het eens een maand uit te proberen. Toen werd ik gevraagd in het stream team van Netflix en raakte ik nog verslaafder dan ik al was. Inmiddels zit ik niet meer in het stream team, maar Netflix kijk ik nog altijd heel vaak
Hoe vaak kijk je naar Netflix?
Dat verschild wel een beetje, maar eigenlijk bijna elke dag wel even. En als het er even niet van gekomen is en heb een rustige dag kan ik zo een paar uur vol maken om te kijken. Ligt ook een beetje aan de serie waar ik dan in zit. Sommige series kijken zo fijn weg dat je de tijd niet in de gaten hebt.
Waar kijk je naar Netflix?
Vaak is dat toch de slaapkamer, daar hebben we ook een tv staan. Maar het gebeurd ook wel dat ik gewoon in de woonkamer zit te kijken. In sommige gevallen als ik niet thuis ben, komt mijn tablet heel goed van pas om daar op te kijken.
Wat is je favoriete Netflixhapje en drankje?
Die heb ik eigenlijk niet, want kijk veel overdag en dan eet ik niet vaak hapjes. En drinken, tja ik drink alleen maar water en thee verder bijna nooit iets anders.
Is er een serie die je samen met je partner kijkt?
Nee geen enkele serie kijk ik samen met mijn partner, hij heeft nog nooit naar Netflix gekeken. We hebben het echt puur alleen voor mij.
Wat is je favoriete Netflix Original?
Orange is the new black, zeker weten.
Wat zijn je top-5 Netflix aanraders voor volwassenen?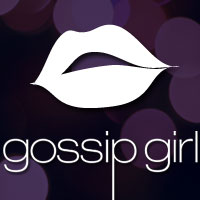 Gossip Girl
The walking dead
Teenwolf
Orphan black
The 4400
Welke vijf series kijken je kinderen graag?
Die is moeilijk te beantwoorden, want er kijken hier geen kinderen naar Netflix. Misschien kan ik in de toekomst daar op terug komen. Dat zou wel heel leuk zijn.
Welke serie zou je niet snel kijken?
Eerlijk gezegd weet ik dat pas als ik aan het kijken ben. Probeer gewoon van alles uit, is het niks kijk ik niet verder en anders verslind ik series.
Wie is je favoriete acteur/actrice uit een Netflixserie?
Laura Prepon uit Orange is the new black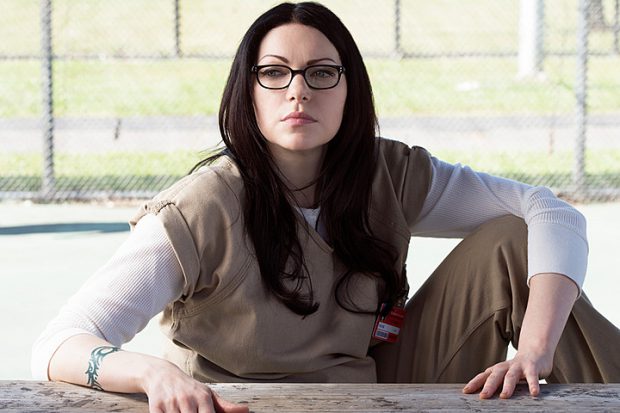 Wat zijn series die volgens Netflix op dit moment jouw beste keus zouden zijn?
Scream
Penny dreadful
Orange is the new black
The Do over
Grace and Frankie

Wat staat er nog op je kijklijst?
Penny dreadful, The following, Reign,
Op welk volgend seizoen kun je niet wachten?
Ja dat zijn er eigenlijk wel heel veel, maar voor nu is dat toch echt "Orange is the new black" en gelukkig duurt dat niet heel lang meer. Want vrijdag is hij te zien, waar ik heel blij van wordt.
Welke series/films zou je graag op Netflix willen zien?
Het dagboek van Anne Frank, ik heb deze film al zo vaak gezien. Maar ik blijf het een mooie en ontroerende film vinden.
Zou je nog zonder Netflix kunnen?
Ik begin al bij het idee te trillen, nee gekheid. Vast wel, heb het ook altijd zonder gedaan dus waarom niet. Maar waarom zou ik zonder gaan als ik Netflix nou eenmaal gewoon kan kijken wanneer ik wil.
Comments
comments