Take a look at my life 42
Verslaafd aan foto,s maken. Elke dag weer mijn mobiel uit me zak halen en foto,s maken van de dingen die ik mee maak of tegenkom. Er zijn al zoveel mensen die gebruik maken van instagram en het dan later in een blog verwerkt. Dat doe ik dus ook elke week. En we zijn weer aangekomen in een nieuwe week. Dus kan je weer lezen wat ik de afgelopen week heb gedaan en mee heb gemaakt.
---
Maandag 13 oktober 2014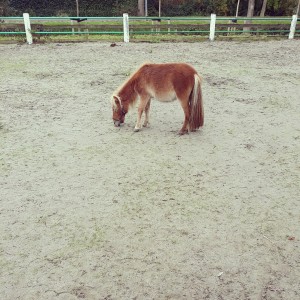 Vandaag voor het eerst op de fiets weg gegaan. Zo veel maanden niet meer de fiets uit de schuur gehaald. Wat was dat fijn weer even naar de kinderboerderij op de fiets. Was ook nog eens gezellig, want heb met iemand daar zitten kletsen die ik eigenlijk nog niet eens kende. Ja ik merk dat ik makkelijker met mensen praat, goed teken dus.
Dinsdag 14 oktober 2014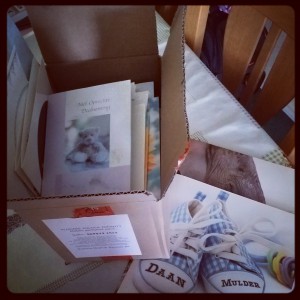 Ben vandaag aan het opruimen en schoonmaken geslagen in huis. Mocht weleens weer gebeuren, en voelde me goed genoeg om daar mee bezig te zijn. Ben dan ook alle kaarten gaan opruimen. Uitzoeken en tellen van de kaarten. Want daar wil ik zeker iets mee gaan doen.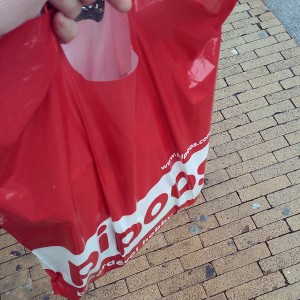 En ja op facebook zette ik een berichtje wat te doen met de kaarten, en daardoor ben ik gaan denken en het worden scrapbooken. Als ik iets in me hoofd heb dan wil ik er gelijk iets mee doen. Dus ben ik de stad nog even in geweest. En heb daar wat boeken gekocht die ik ga gebruiken voor de kaarten. Daarna nog even kop thee gaan drinken bij Musjes. Altijd welkom daar, super gezellig.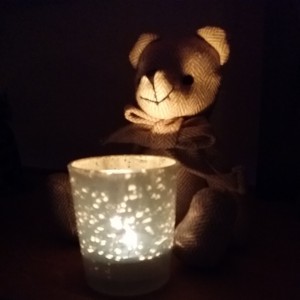 Dit beertje met kaarsje kreeg ik op de dag van de uitvaart van Daan. Kreeg hem van een hele lieve vriendin, zij zelf heeft dezelfde bij haar thuis staan. Zo lief, zo kunnen we veel aan elkaar denken op grote afstand zijn we dan toch bij elkaar.
Woensdag 15 oktober 2014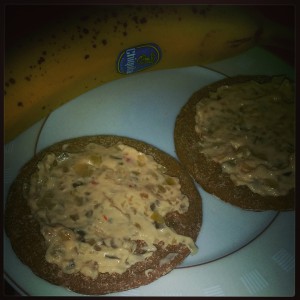 Ontbijten, altijd belangrijk…
Drukke dag vandaag. Eerst maar eens naar de fysio, maar daar kon ik maar een half uurtje sporten. Ik moest namelijk daarna bij de huisarts zijn. Kon echt onmogelijk op een ander tijdstip. Nadat ik daar ben geweest nog even het CJG ingelopen. Lekker kopje thee drinken en kletsen met een gezellig persoon.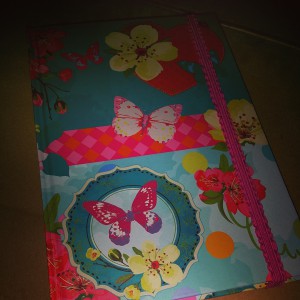 In de middag moest ik in het ziekenhuis zijn, en ben daarna nog even de stad in geweest. Daar kocht ik deze notebook, om over mijn gevoelens te schrijven.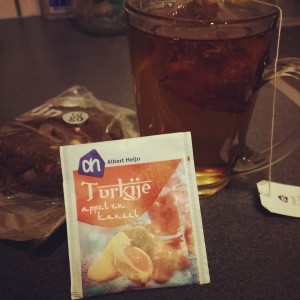 Relaxen in de avond met een kop thee en een heerlijke chocokoek.
Donderdag 16 oktober 2014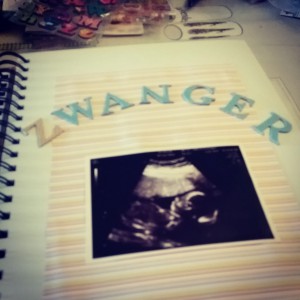 Ben begonnen aan me eerste scrapbook. Van de zwangerschap en geboortekaartjes. Wat is dat moeilijk zeg als je, je kindje weg heb gebracht en nu bezig ben met de zwangerschap van hem. Maar ik wil dit doen, een mooie herinnering verdiend hij wel. En is ook weer een stukje van verwerken voor me.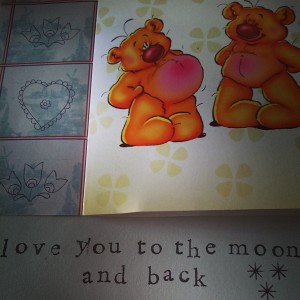 Deze tekst laat ik steeds weer toe, al in me ketting verwerkt en nu in het boek. Omdat dit een hele mooie tekst is en ik het in het Nederlands al steeds zei tegen Daan.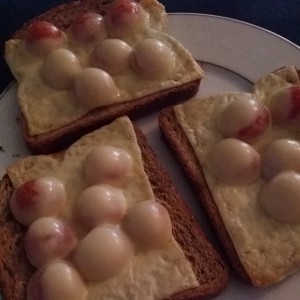 Even wat eten hoor. Brood uit de oven met cherry tomaatjes en kaas. Jammie… Daarna kwam de onder buuf even kletsen.
Vrijdag 17 oktober 2014

Deze ochtend ben ik weer op de fiets naar de kinderboerderij geweest. Heb er dan ook de hele ochtend lekker zitten kletsen met mensen. Was gezellig, kan niet wachten om er weer rustig aan de slag te kunnen.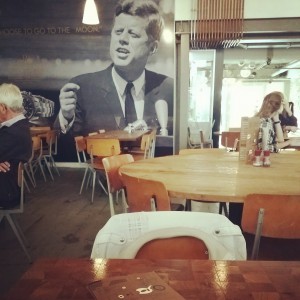 Die middag had ik afgesproken met een vriend. Hij is inmiddels verhuisd en moest hem al een tijdje missen aangezien we elkaar altijd alleen op de sportschool spraken. We moesten nog even goed afscheid nemen, maar Daan overleed toen. En nu had hij de tijd nu hij weer even in Groningen was. We spraken in de stad af. Daarvoor stond ik al even in de V&D te kletsen met een nicht van Bert. En jawel op de kinderafdeling. Dus was even iets te laat voor me afspraak, maar dat was niet erg. Een gezellige café binnen gegaan, was er nog nooit geweest. En hier zal ik nog wel keertje over schrijven.
Zaterdag 18 oktober 2014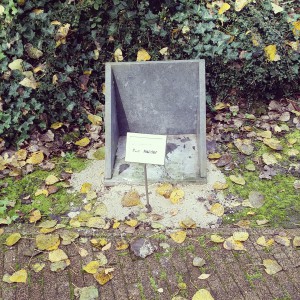 Vandaag gingen we even naar het centrum Paddepoel, en daarna zei Bert zullen we even bij het plekje van Daan kijken. We waren benieuwd of het zeker zijn plekje geworden was en dat het in orde gemaakt is. En kijk eens wat we aantroffen, het is zover in orde dat we er mee aan de slag kunnen. Maar nu eerst wachten tot de urn klaar is. Dan kan de as erin, en kan Daan naar zijn plekje toe.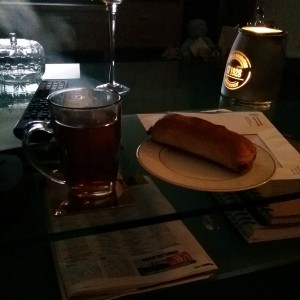 Teatime, en daar hadden we wat lekkers bij.
Zondag 19 oktober 2014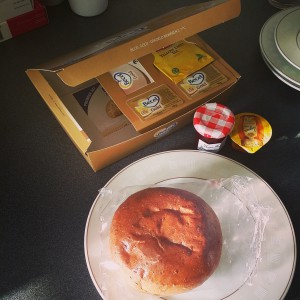 Ontbijtje, dit kregen we bij de AH. En alles wat gratis is moet je gebruik van maken he…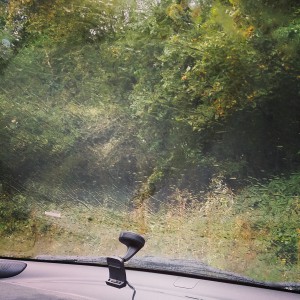 We zouden vandaag een bos wandeling gaan maken… Komen we eraan regent het toch flink. En we zijn de auto niet uit geweest. Balen.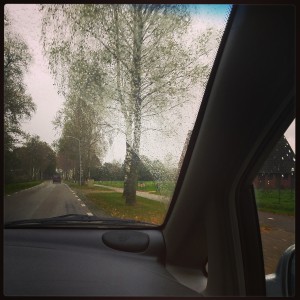 Toen zijn we maar rond gaan rijden, beetje saai maar ja je moet wat.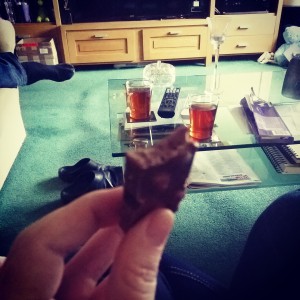 Thuis zijn we aan de thee en de chocolade gegaan. Jammie, en erg slecht.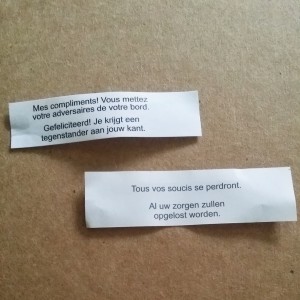 Eerder in de week kregen we fortune koekjes van de onder buuf. En we maakte ze nu pas open. Even kijken wat erin staan. Die onderste tekst vind ik wel erg mooi. (al uw zorgen zullen opgelost worden) Daar hopen we dan op hihi.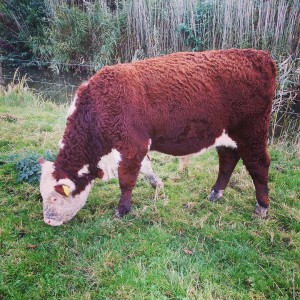 S,avonds was het dan toch droog geworden en heerlijk weer. En zijn we nog maar even bij ons in het Kardinge bos gaan wandelen. Echt even genoten ervan. Toch nog 40 minuten weg geweest. En we kwamen heel dicht bij de koeien nu. Daar moesten foto,s van gemaakt worden.
Comments
comments