Take a look at my life… week 14
Het is alweer april, de tijd gaat snel. Als ik me bedenk dat ik nog 10 weken te gaan heb naar de bevalling, is het allemaal best snel gegaan. We hebben een aantal hele mooie zonnige dagen gehad, helaas laat het zonnetje nu niets meer van zich zien. Daarom hebben we het geluk gehad dat we van de week al outfit foto,s hebben gemaakt in plaats van dit weekend. Jullie denken outfit foto,s dat past toch helemaal niet bij mij. Klopt, maar dit is een uitzondering vanwege mijn zwangerschap, en lezen jullie zeker nog meer over.
Maandag 31 maart 2014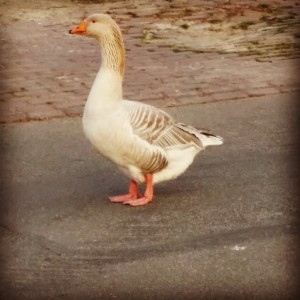 De eerste keer naar zwangerschap cursus, wist niet wat me te wachten stond. Toen ik dus bus uitstapte en naar het gebouw liep kwam ik deze gans zowat midden op de weg tegen. Ik was veelte vroeg natuurlijk en nog niemand te bekennen. Uiteindelijk kwam de cursus leider eraan en liet me binnen. Ze vroeg me vrij snel al hoe het met de zwangerschap ging, en werd ze overrompeld door mijn verhaal. Langzaamaan druppelde de rest binnen en stond deze avond in het teken van kennismaking. Heb dan ook gelijk mijn hele verhaal over ons kindje in de groep gegooid. Na het rondje kennismaken hebben we het nog even over de kwaaltjes gehad. En toen was het al tijd om naar huis te gaan. Het bleek dat er nog iemand in de wijk woont waar ik vandaan kwam, en zelfs in dezelfde straat. Ben gelijk maar zo brutaal geweest om te vragen of ik met haar mee mocht rijden naar huis. En nu komt ze me de volgende keer zelfs ophalen om erheen te gaan. Hoe handig is dat.
Dinsdag 01 april 2014
Een bezoekje brengen in het ziekenhuis voor de verloskundige. Mijn bloeddruk was de laatste keer te hoog dus mijn medicatie die ik al jaren kreeg werden omhoog gezet. Nu moest ik dus extra terug komen om te kijken of het in orde was. En gelukkig ze waren nu tevreden.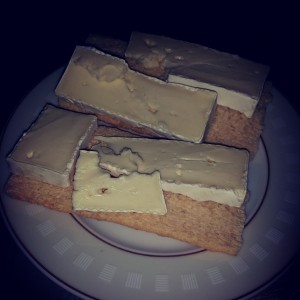 Ik was me toch misselijk in de avond, en soms helpt eten wel. Dus nog voordat ik naar bed ging even wat eten, en ja gelukkig zonder de misselijkheid ging ik heerlijk slapen.
Woensdag 02 april 2014
Versliep me vandaag, omdat mijn wekker helemaal niet af was gegaan. Later ontdekte ik dat er een fout zat in me telefoon waardoor hij niet af ging. Maar het vervelende van dit verhaal is dat ik werd wakker gebeld door mijn fysiotherapeut. Was dus al te laat, maar ik schoot me bed uit en waste me snel en kleedde me aan. En binnen 10 minuten stond ik alsnog bij de fysio binnen. Wat was ik blij dat het me eerste afspraak was daar gebruiken ze wat meer tijd. Kreeg oefeningen mee naar huis voor de bekken en rugpijn, en verder pas weer een afspraak over 3 weken. Ze vond dat er vrij weinig aan de hand was en goed bewoog. Moet gewoon weer meer gaan bewegen.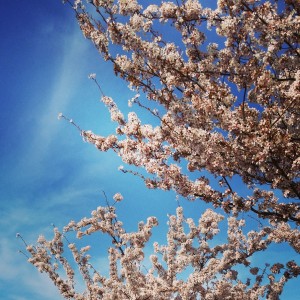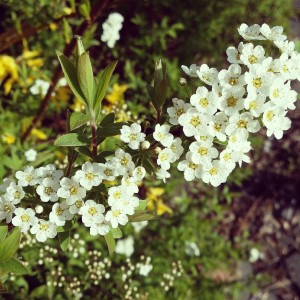 Ik maakte op de terug weg wat heerlijke lente plaatjes. Heerlijk toch weer al die kleurtjes in de natuur.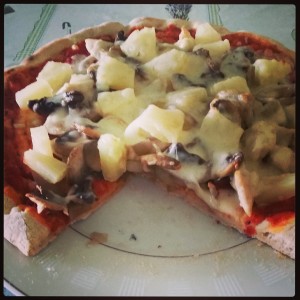 S,avonds aten we heerlijke pizza, het was een kant en klare bodem maar zelf belegd zo heerlijk.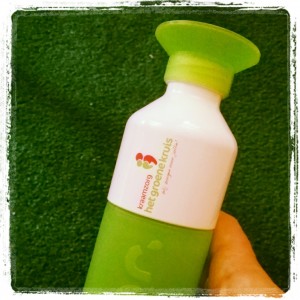 Op de zwangerschap cursus kregen we deze mooie water fles een dopper, mochten kiezen tussen roze of deze mooie groene.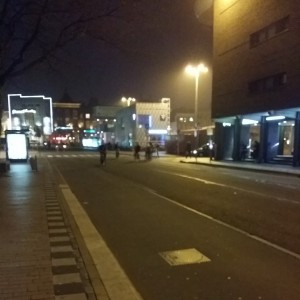 Ik moest me weer een shop onder de kont geven om te gaan sporten, tot 3 keer toe was er iets tussen gekomen dat ik niet kon. Maar ben nu echt weer gegaan, was zwaar maar ook wel weer even erg fijn. Wil dit toch nog elke week blijven doen tot het echt niet meer kan. Bewegen is gewoon zo goed voor je, zeker in je zwangerschap.
Donderdag 03 april 2014

Lekker weer eens chinees eten gehaald, maar zat wel erg snel vol ervan. Toch al wel dat ik snel vol zit van eten, zal wel komen dat me buik al vol zit met kind hihi.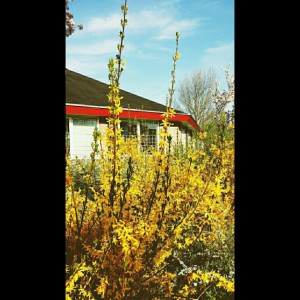 Nog even 2 mooie lente plaatjes die ik eerder deze week maakte toen ik van de fysio vandaan kwam.
Vrijdag 04 april 2014

Vroeg me bed uit vandaag, omdat er weer een ziekenhuis bezoekje op de planning stond. Eerst maar eens een smoothie als ontbijt maken.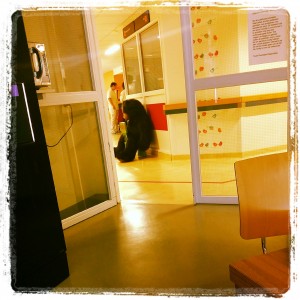 Was wel iets te vroeg in het ziekenhuis, maar dacht kan geen kwaad. Helaas liep het nogal uit voor mijn echo. Heb er zo,n 1 1/2 gezeten met uitloopt, maar begrip heb ik er wel voor. De vorige keer met mijn 20 weken echo heb ik zelf zolang binnen gelegen omdat er zoveel mis bleek met ons kindje. Dat soort dingen gebeuren nou eenmaal en is alleen maar goed dat er voor iedereen de tijd wordt genomen. Wel had ik heel veel last van het wachten, want erg leuk is het niet als je zwanger bent. Sneller moe en pijn hebt dus. Maar ik kreeg dus een belangrijke echo om naar het hartje te kijken, en de kindercardioloog kwam er ook even bij om te kijken. Van de week hier meer over.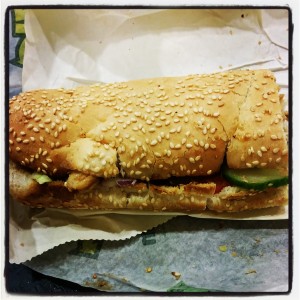 Omdat het zo lang uitliep had ik wel aardig trek na het bezoekje, dus besloot ik even een heerlijk broodje te eten bij subway. Daar ben ik echt gek op. Chicken terriyaki met alle groentes erop en een honing mosterd saus. Het enige wat ik er niet op wil zijn de olijven.
Thuis was ik zo vreselijk moe van de lange ochtend dat ik maar even me bed ben ingekropen. Maar helaas kreeg niet echt me rust, was nogal onrustig, geen idee waarom.
Zaterdag 05 april 2014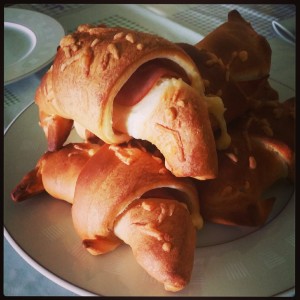 Lang uitgeslapen, en nog was ik doodop. Lekker even ontbijt/lunch maken. Croissants met ham kaas heerlijk. Toen nog even wakker worden.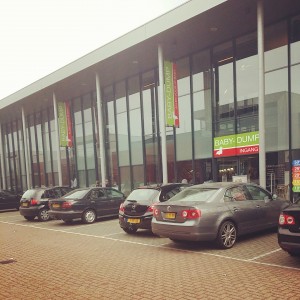 Toch nog even wezen baby shoppen. Hebben zo,n beetje de laatste dingen gekocht. We moesten nog lakentjes hebben voor het ledikantje, en die hebben we nu dus.
Zondag 06 april 2014
Beetje in huis aan het rommelen geweest, vooral veel wassen. Ook een baby was gedaan, alle lakentjes zodat straks lekker het bed opgemaakt kan worden. We zijn nog even weg geweest, naar een bouwwinkel. Daar hebben een erg leuk haakje gevonden voor de baby kamer om de badcape op te hangen.

Lekker eten maken voor mezelf en me mannetje. Ik maakte kip in het pannetje, erg lekker.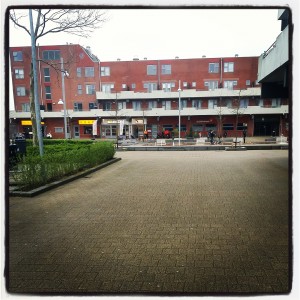 Na het eten werd ik er op uit gestuurd om ijs te halen. Eerst niet zoveel zin in, heb namelijk sinds ik zwanger ben helemaal zo veel moeite met de trap in onze portiek. Maar moet toch echt elke dag even naar buiten. Dus de trap ook weer op om thuis te komen. Wel genoten van ons ijsje.
Comments
comments