Take a look at my life *week 28*
En er is alweer een week voorbij, wat gaan die weken snel zeg. Tijd tekort voor bepaalde dingen, en dan bedoel ik voornamelijk het huishouden. Wat me af en toe stoort, maar ook niet super belangrijk vind nog. Maar toch moet er af en toe iets gebeuren, maar het lukt me gewoon niet naast die kleine te verzorgen. Ook heb ik weinig tijd voor mijzelf, gelukkig kan ik af en toe lekker ontspannen met een serie of gewoon lekker slapen als Max tussen de middag slaapt. Maar om even alleen weg te gaan zit er nog niet in, maar negen van de tien keer heb ik daar ook nog niet echt de behoefde aan. Toch zou ik eens even de stad in willen, zonder hem. Maar dat komt vast wel een keertje. Voor nu vermaak ik mij prima met Max en af en toe series kijken en slapen. Ook worden de afspraken hier wat minder, alleen wel veel Martinizorg over de vloer. En niet altijd heb ik daar zin in, dan heb ik gewoon even geen zin om te praten. Of ik wil gewoon even aan mijn blog werken. Vind het lastig gewoon te doen wat ik anders altijd doe als ze hier zijn. Voel me dan best opgelaten. Nou laten we eens kijken wat deze week gebeurd is.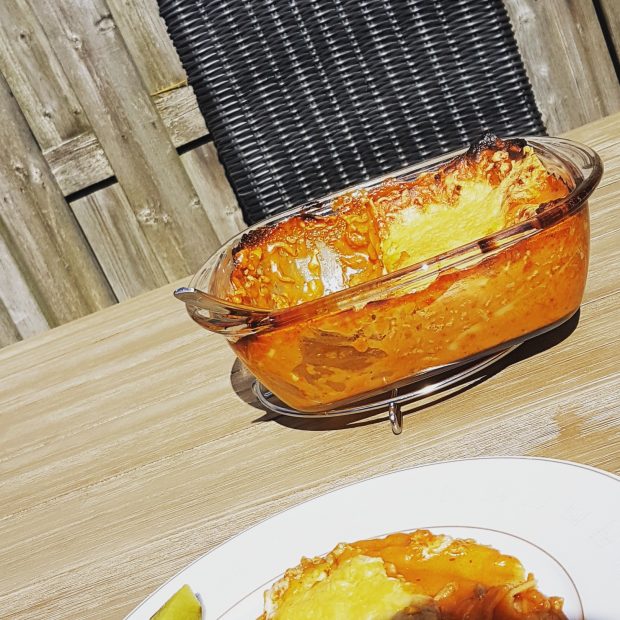 We hebben nog maar weinig genoten in de tuin, gewoon vergeet ik dit. Moet er nog altijd aan wennen dat we een tuin hebben. En het is ook nog niet zulk weer dat je er vaak kan zitten. Maar nu besloot ik om lekker daar de avond te eten.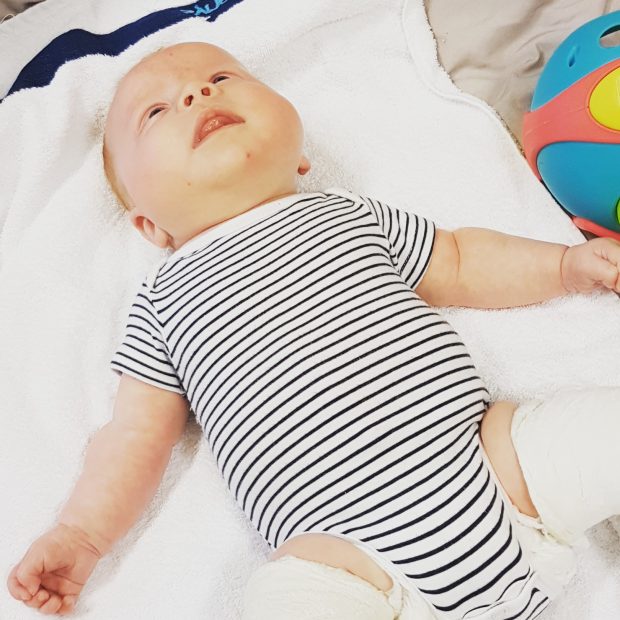 In de speelkamer in het ziekenhuis even in de box spelen, wat Max nou zag daarboven ik weet het niet maar hij vond het erg interessant.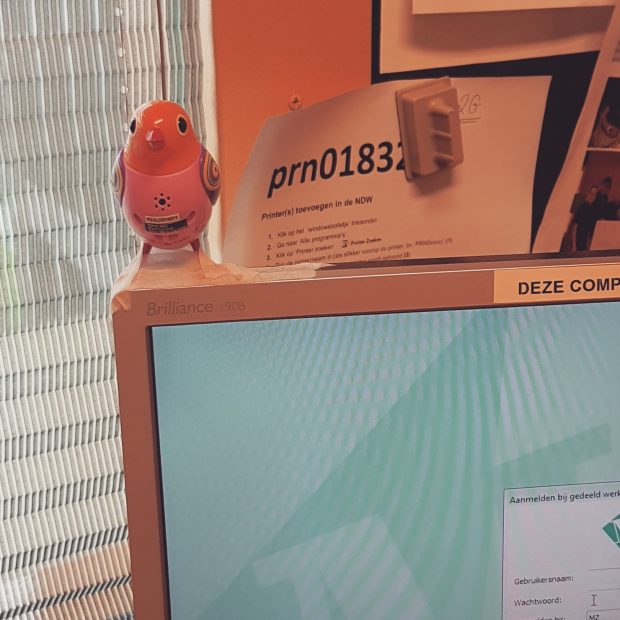 Ik was weer even in het Martiniziekenhuis met Max controle bij de kinderarts. Dus dan bezoeken we Sieneke ook altijd even in de speelkamer op de kinderafdeling. En wat vind ik het leuk om nog altijd het vogeltje wat in naam van Daan is gegeven door mij er nog staat. Er wordt goed voor gezorgd niemand mag er aan komen, de kindjes mogen met alles spelen daar behalve met het vogeltje.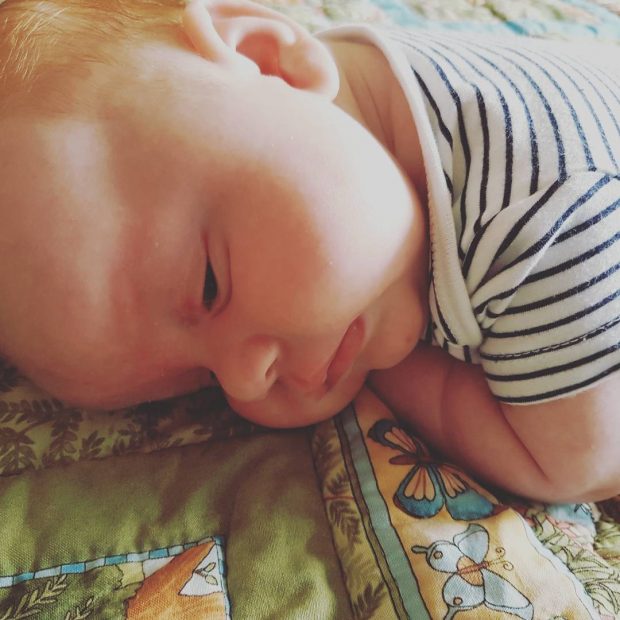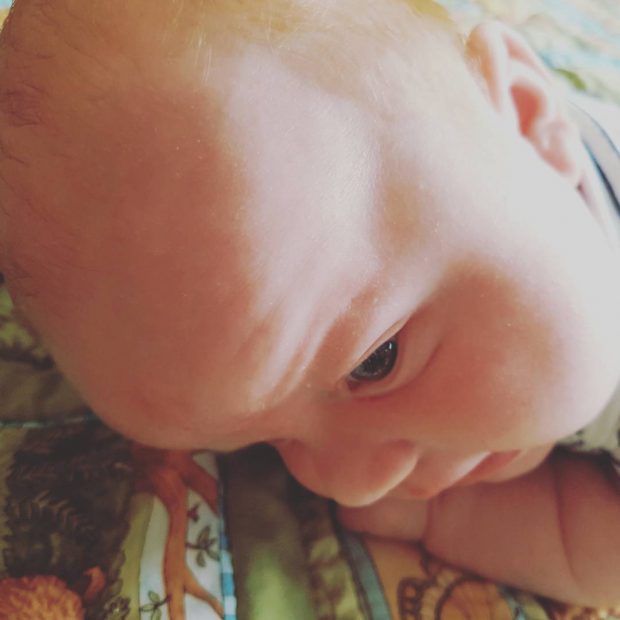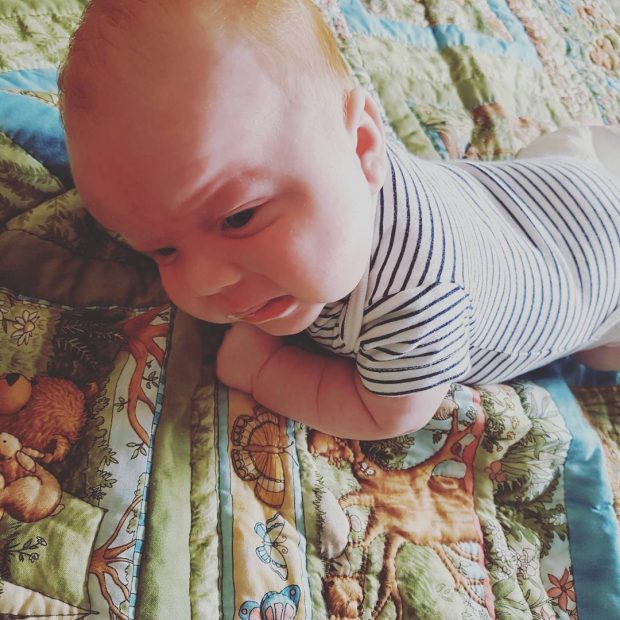 Even een reeks oefenplaatjes. Ja we blijven het proberen lekker spelen op het kleed in de hoop dat hij gaat leren omrollen. Hij heeft het twee keer gedaan al een tijdje terug. Maar het lukt hem niet meer. En dan kan hij zo boos worden als het niet lukt. Dus dan helpen we hem maar eventjes, en toch blijft hij dan huilen. Mannetje op een dag rol je om en kan je er geen genoeg van krijgen.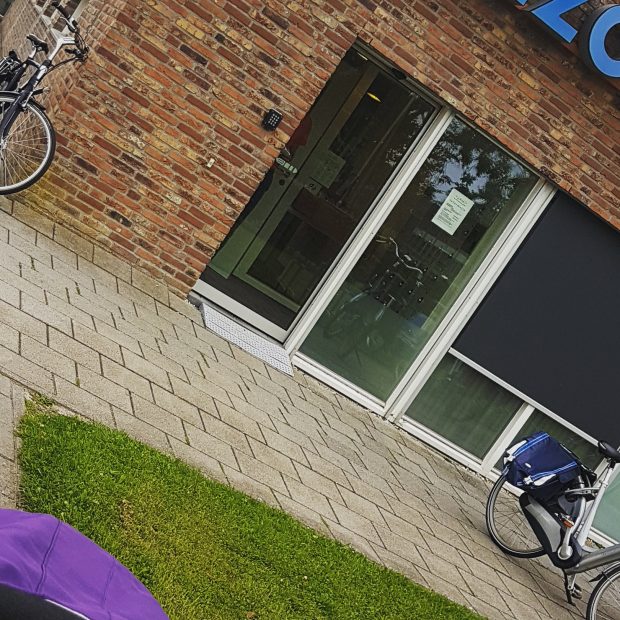 Ik vroeg een verwijzing aan bij de huisarts voor een psycholoog, en de volgende dag kon ik hem al halen. Dus dat was een wandeling samen met Max erheen. Het blijft een eind lopen, maar soms vind ik het niet erg om er lekker even op uit te gaan met de kleine man.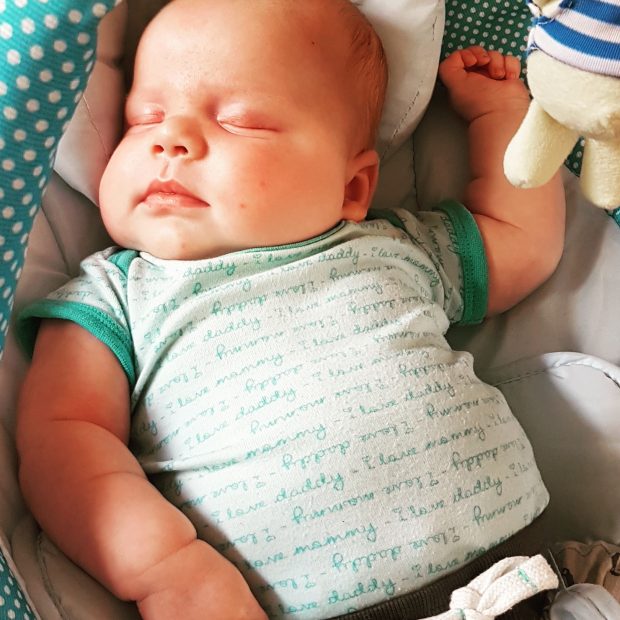 Even in het stoeltje zitten, maar hij viel in slaap. Toch liet ik hem daar maar even zitten, normaal zou hij naar bed gaan. Maar we moesten toch op pad om boodschappen te doen. Dan is het ook zo niet handig hem in bed leggen en hem er dan zo snel weer uit te halen. Dit zag er dan ook wel heel schattig uit.
Hoe is jullie week geweest?
Comments
comments