Take a look at my life *week 48*
Het was een drukke week, om naast Max ook nog af en toe een beetje te zorgen voor een zieke partner. Mezelf cijfer ik vaak weg, gewoon geen tijd om echt iets leuks voor mezelf te doen. En als er eindelijk tijd is, ben ik te moe ervoor dus dan beland ik op de bank met een serie. Hopelijk komt de tijd dat ik naast alles wat moet ik ook weer zin heb om creatief te zijn. Lekker aan tafel bezig zijn met mijn bullet journal, wat ik pas heb ontdekt. Maar veel tijd en energie heb ik er niet voor. Maar gelukkig geeft Max mij heel veel. Als ik hem s,morgens uit bed haal en hij lacht zo vreselijk vrolijk naar mij, smelt ik alleen maar. En heb ik alleen nog maar oog voor hem. Het is dan ook bijna altijd wel een vrolijk jongetje, en is hij dat niet dan is hij vaak gewoon moe of zit hij in een sprongetje.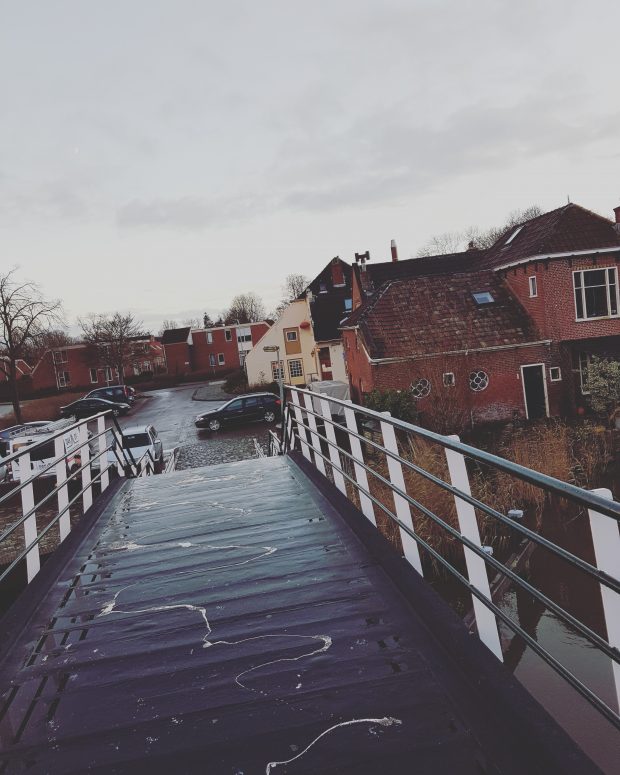 Omdat mijn partner ziek was (buikgriep) ben ik maar even voor mijzelf iets makkelijks te eten gaan halen. Ben even naar de Chinees geweest om eten te halen. Helaas ik mis nog steeds de Chinees uit Beijum, want die was echt wel beter dan hier. Maar goed had al weken zin in Chinees dus dan gaan we er ook gewoon van genieten.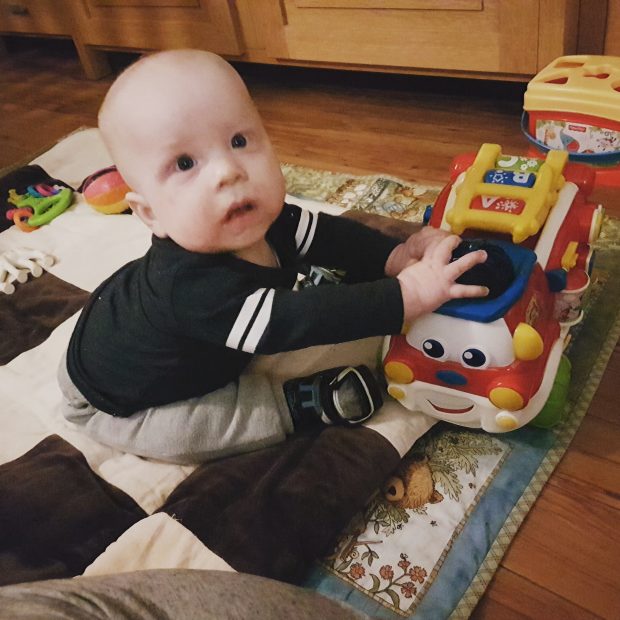 Wat heerlijk om Max te zien genieten met zijn speelgoed, oke hij was nu natuurlijk afgeleid doordat ik een foto van hem maakte. Want die telefoon vind hij toch echt wel heel interessant.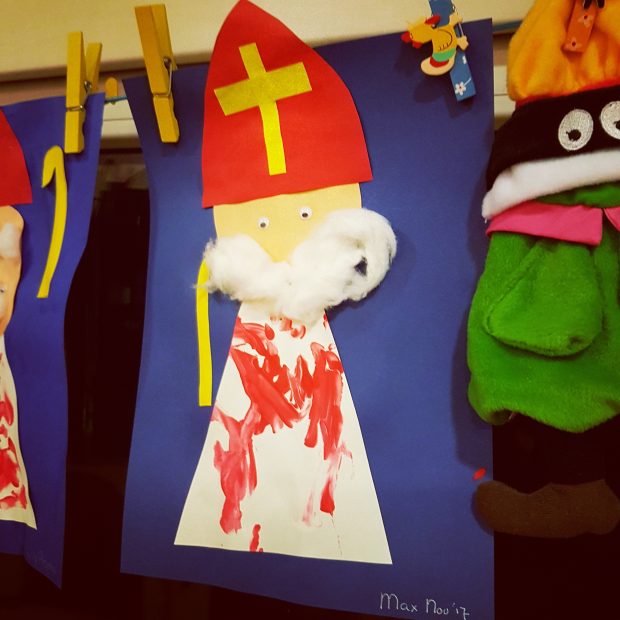 Echt leuk, het lijkt al wel of Max naar school gaat. Op de kinderdagverblijf waren ze lekker aan het verven geweest. Ze hebben er samen met Max een mooie Sinterklaas van gemaakt. Ik vind het helemaal geweldig dat hij het zo naar zijn zin heeft daar. Zodra we daar zijn, heeft hij ook totaal geen oog meer voor mij. Er gebeurd daar zoveel, en zoveel leuke kindjes die er zijn. Dus laat hem altijd met een gerust hart achter.
Met dank aan oma (mama van mama) heeft Max nu een warme muts en handschoenen. Hij heeft er ook een sjaal bij gekregen, als het kouder word gaan we die ook voor hem gebruiken. Wat kwam dit goed uit nu, want we moesten naar het ziekenhuis. Dus lekker warm inpakken voor we daarheen gingen.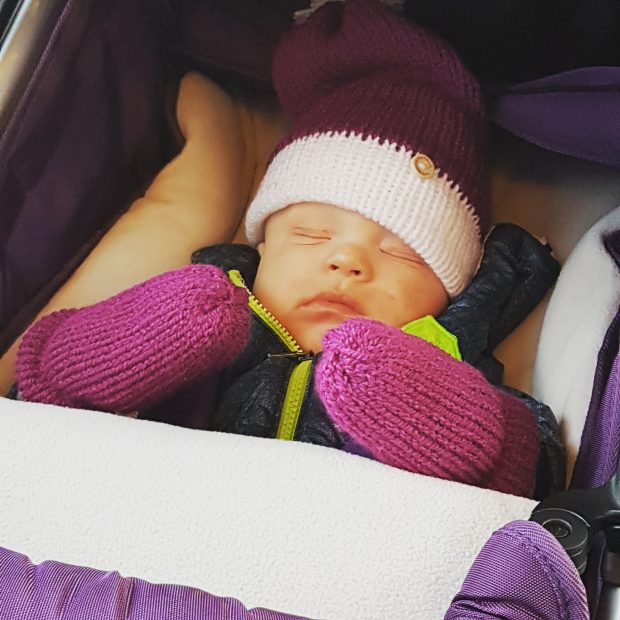 Ja en omdat hij zijn hele middag slaap moest missen omdat we naar het ziekenhuis gingen, was hij wel wat moe toen we in de bus zaten. Nou lekker even de ogen dicht doen voor Max.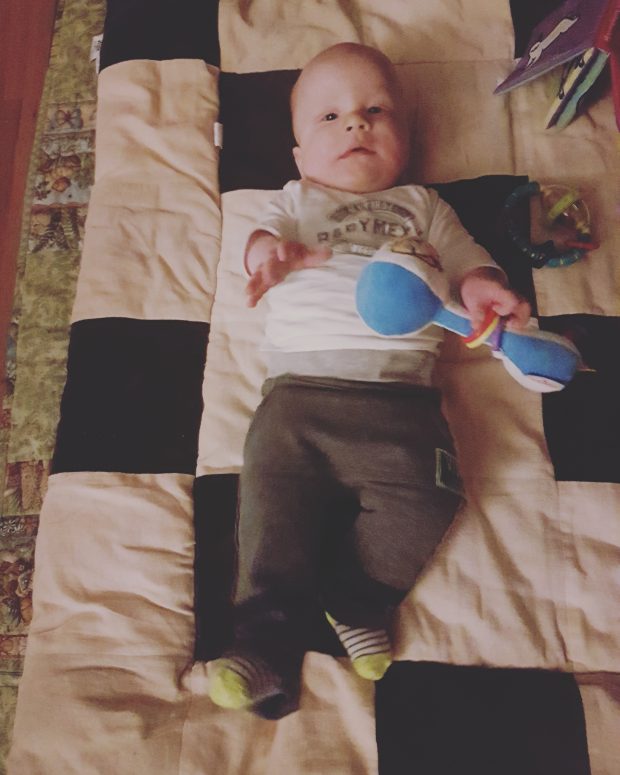 Blije voetjes voor Max, we waren naar het ziekenhuis voor de voetendokter (orthopeed) en het gaat goed met zijn voetjes. Dus we mogen nu lekker gaan afbouwen met de schoentjes. Ze hoeven alleen nog maar aan als Max naar bed gaat. Dus met elk slaapje gaan zijn schoenen aan. Maar wat een bewegingsruimte heeft hij nu als hij lekker aan het spelen is op het kleed. Alles gaat een stuk makkelijker. En voor ons wat minder herrie, aangezien het nogal leuk is om met de brace heel hard op de vloer te kletteren. Daar hebben we dus nu geen last meer van.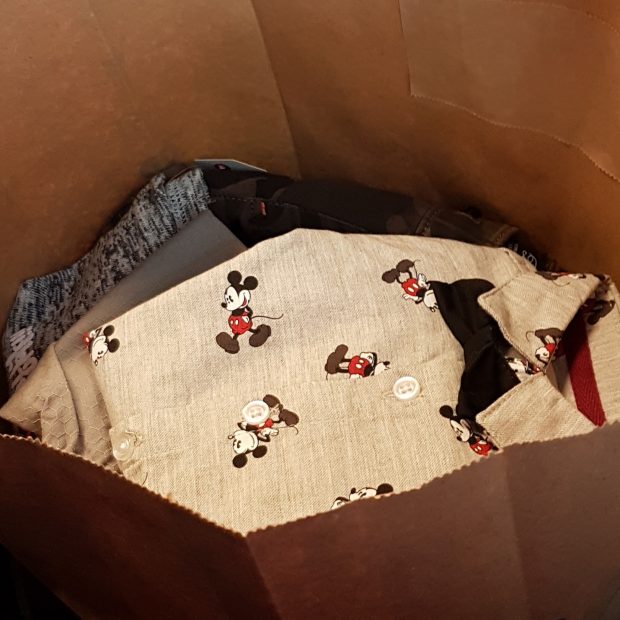 Eindelijk maar toch wezen shoppen voor Max, ik zei het al een week dat ik wilde. En nu ben ik echt bij de Primark geweest om leuke kleding te kopen. Hopelijk komt hij hier de winter mee door. Tenzij hij een groeispurt gaat krijgen.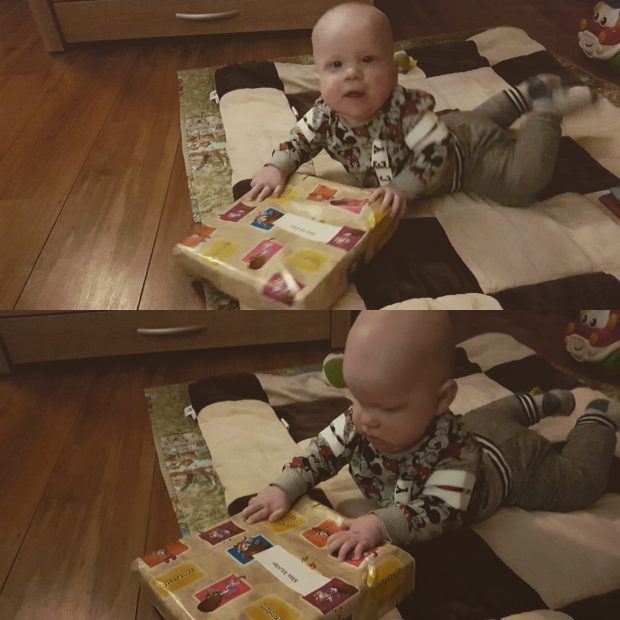 Cadeautjes tijd, Max kreeg dus iets heel moois van Sinterklaas. Ik moest hem natuurlijk wel even helpen het papier eraf te halen. En toen dat eraf was vond hij het papier eigenlijk wel leuk genoeg om mee te spelen. Of juist om op te eten.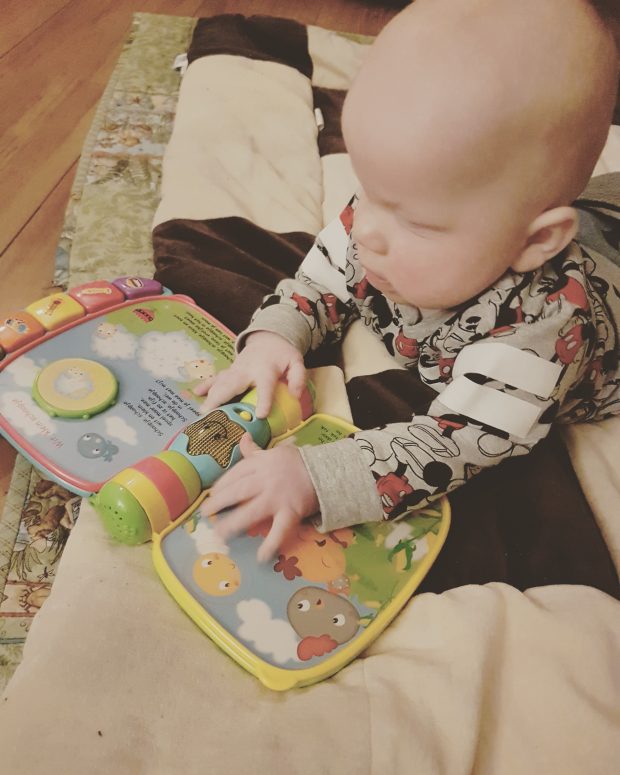 We zijn met Max zaterdag naar het Sinterklaasfeest geweest van het werk van zijn papa. En nu heeft hij een heel mooi cadeau gekregen. Een liedjesboek, en volgens mij vind hij hem wel leuk.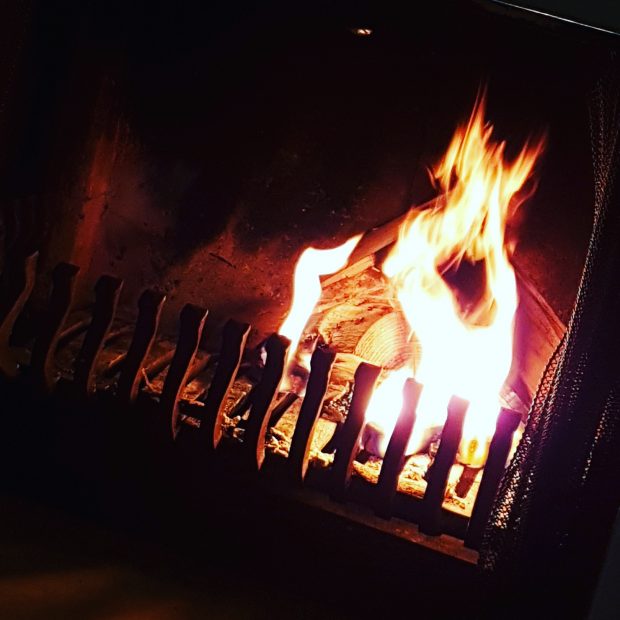 De avond was voor ons, Max lekker slapen en wij genieten van de tv, een hapje en de openhaard. Vind dit echt heel gezellig om een koude december avond.
Willen jullie een shoplog zien van de kleding die ik heb geshopt voor Max?
Comments
comments