~~Weekly Diary 31~~
[social_share]


Heerlijk wij hebben hier in Groningen in huize Mulder lekker 3 weken vakantie. We hebben niet echt plannen, ligt aan het weer. Maar als het zo heet is zullen we niet heel veel ondernemen. En we kunnen ook wel wat rust gebruiken. Ik merk dat ik nu nog meer foodie foto,s maak dan voorheen, of veel minder andere foto,s… (dat kan ook nog) Ik ben begonnen met minder koolhydraten eten, ben dus allemaal wok gerechten aan het uitproberen.
Zondag 28-07-2013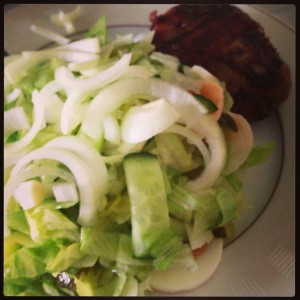 Met deze temperaturen doen wij hier niet veel, en heerlijk we hebben vakantie dus we houden ons lekker rustig. En ook echt warm eten valt soms ook niet mee. Heb een berg sla gegeten met een stukje vlees. Voor mijn mannetje maakte ik wel gewoon gebakken aardappeltjes erbij.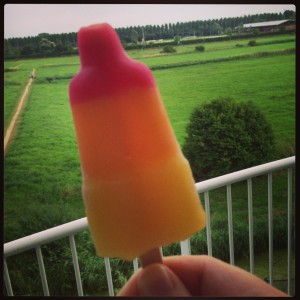 En dan lekker als afkoeling een waterijsje.
Maandag 29-07-2013
Ik was heel even in de stad, en ben de Sostrene Grene binnen gelopen. Ik zocht een schaaltje die ik al eerder kreeg bij hun op de bloggers event, helaas hadden ze die niet meer. Maar kocht wel 3 andere leuke kleurige schaaltjes. In het roze, paars en geel. Ik merk steeds dat als ik ontbijt de schaaltjes die we hebben echt net te klein zijn, vandaar dat ik iets grotere zocht.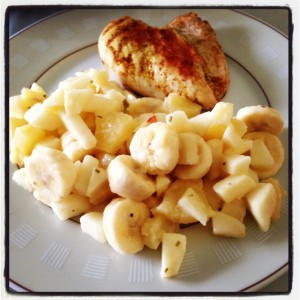 Fruit is lekker, maar als avondeten als salade is het ook zeker heerlijk. Stukje kip erbij en klaar.
Dinsdag 30-07-2013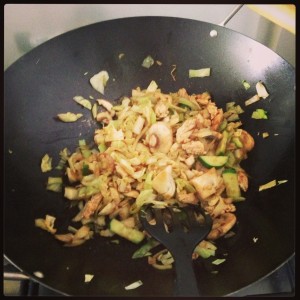 Wok gerecht nummer 3, ja nummer 2 was ik vergeten op de foto te zetten… Maar ach wordt ook wel saai elke dag ze op de foto te gaan zetten.
Woensdag 31-07-2013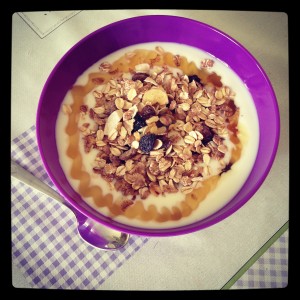 Ontbijt in 1 van de nieuwe schaaltjes die ik kocht, leuk vrolijk kleurtje he!?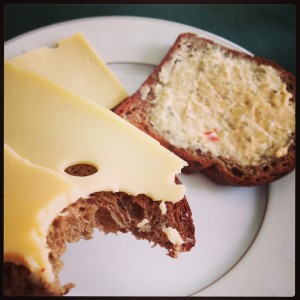 Ik had nu echt zo,n zin in brood, maar dit is koolhydraat arm brood dus dat was geen probleem.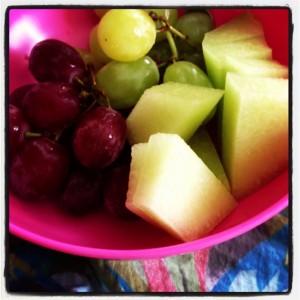 En natuurlijk voor mijn tussendoortje een schaaltje fruit, in het roze nieuwe schaaltje.
Donderdag 01-08-2013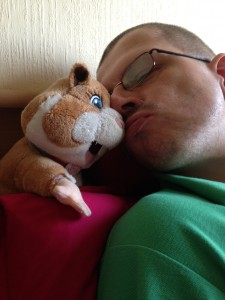 Omdat het zo warm is en we echt heel duf en moe ervan worden liggen we veel op bed. Het is daar ook net iets koeler dan in de woonkamer. En dan krijg je weleens gekke buien, mijn vriend ging vreemd met onze hamster.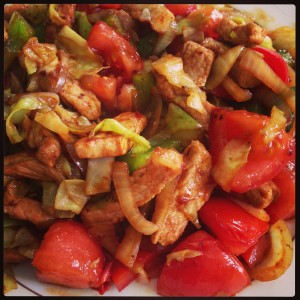 Tot nu toe vond ik dit wok gerecht het lekkerste… Maar er zullen vast nog meer varianten komen, groente genoeg in de koelkast.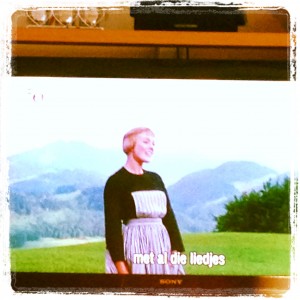 Jeugdsentiment, de film "The sound of music" heb ik vroeger grijs gedraaid ken hem helemaal uit me hoofd en natuurlijk alle liedjes ook. Hij blijft leuk om te zien, maar voor nu weer even genoeg gehad ervan. Het is ook zo,n lange film.
Vrijdag 02-08-2013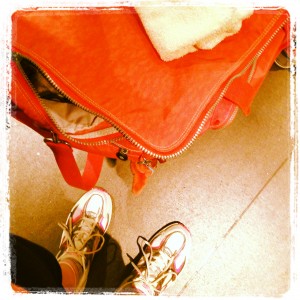 Ik lijk wel niet goed wijs, over de 30 graden en ik ga sporten. Tja had een afspraak staan met mijn personal trainster, en dan moet je ook gewoon gaan. Zo wat heeft ze me hardt aan het werk gezet, maar het was wel een hele fijne training. Helaas bleek ik van te voren niet genoeg te hebben gegeten en na de training kreeg ik dan ook buikpijn en begon me toch te trillen. Ze stond erop dat ik wat at, dus kreeg een cracker met kaas. De trillingen verdween langzaam, en knapte ik weer wat op.
Thuis genietend van de spierpijn, dus gewoon even helemaal niks meer doen… Daar is het ook te heet voor.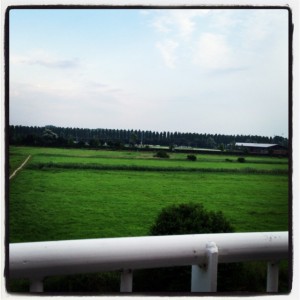 S,avonds nog even genoten op het balkon, tot er wat spetters regen viel. Zetten we alles binnen, bleef het bij die paar spetters. Nou we zijn toen ook maar binnen gebleven.
Zaterdag 03-08-2013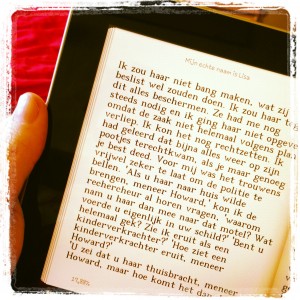 Vandaag ben ik weer begonnen met lezen, in een nieuw boek "Mijn echte naam is Lisa" Vind het een goed boek om te lezen.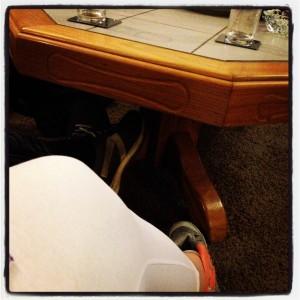 En s,avonds waren we op bezoek bij de broer van mijn vriend, hij is jarig geweest toen hij op vakantie was en dat vierde hij nu nog eventjes met ons en zijn ouders.
Het is dus een heerlijke rustige vakantie week geweest… Hebben jullie nog leuke plannen met dit heerlijke warme weer?
Comments
comments