~~Weekly Diary~~ Week 3
[social_share]
Zo alweer 3 weken voorbij in dit nieuwe jaar, wat gaat het snel he!!! Een tijdje terug vroeg Céline mij of ik misschien een gast blog wilde schrijven over mij en ME. Nou dat vond ik wel een leuk idee, dus schreef ik een stukje voor haar. Misschien vinden jullie het wel leuk om te lezen.
Zondag 13-01-2013
Lekker rustig dagje… Vorige keer zette ik een oproep op me blog, en op Instagram wilde ik dat ook even onder de aandacht brengen. Jullie mogen natuurlijk nog steeds reageren als jullie het leuk vinden mij post te sturen op mijn verjaardag.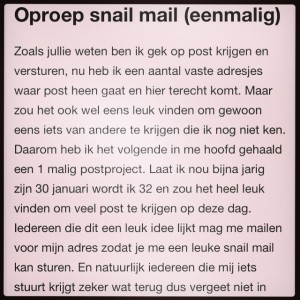 Daar zijn we weer op het werk… De schapen hebben al lekker voer gekregen. Nu kan het schoonmaken beginnen.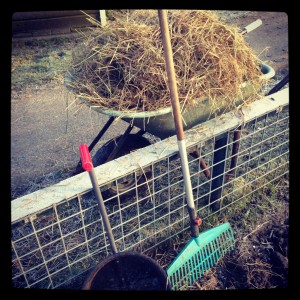 Deze schaap stond er wel erg mooi voor om op de foto te zetten, dus kon het echt niet laten.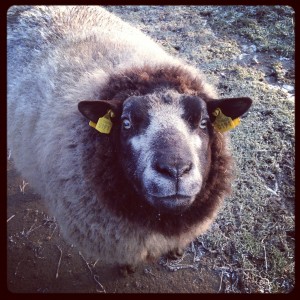 Dinsdag 15-01-2013
Eerst weer even werken… En thuis twijfelde ik of ik nog even naar de Action wilde. Deze keer wilde ik naar een andere Action die nog al ver weg zit. Heb besloten erheen te gaan. Eerst met de bus naar het station en toen nog een heel stuk lopen. Hij is wel iets groter dan Action waar ik normaal kom, maar de volgende keer ga ik gewoon weer naar de andere die is een stuk dichterbij.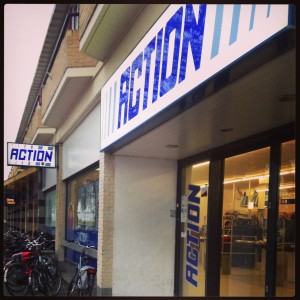 En ja heb natuurlijk weer van alles gekocht. Me vriend vroeg me ook of ik even een fles van 5 liter anti vries mee wilde nemen… Pfff wat een gesleep, maar hij ook weer blij.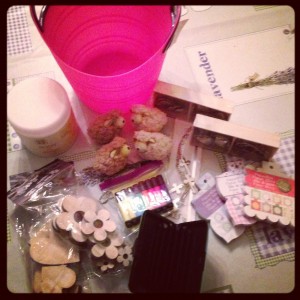 Dit kocht ik allemaal voor mezelf: Schaapjes die nu leuk op de kast staan, pasjes houder, notitieblokjes, scrub, kleine markeer stiften, houten hartjes en bloemen, hartjes hangers, een armbandje met kruisjes eraan en een roze emmertje. En voor alles met de anti vries erbij was ik nog geen 20 euro kwijt.
S,avonds ging ik gelijk me heerlijk scrub gebruiken, wat een geniet momentje.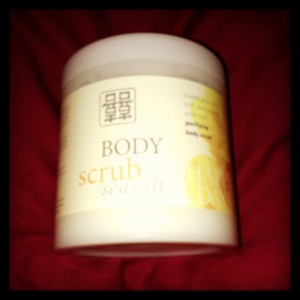 Woensdag 16-01-2013
En alweer naar het werk toe, wat is het toch steeds koud op de fiets. Als ik thuis kom van het werk wordt ik ook niet meer warm brrr. Ik zag toen ik thuis kwam allemaal bevroren spinnenwebben hangen in de haag en dacht die moet ik even op de foto zetten. Zo mooi gewoon.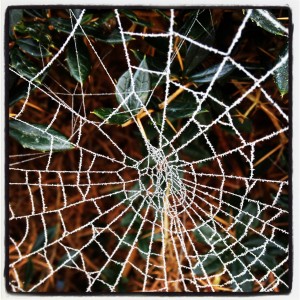 S,avonds was het weer tijd voor de sportschool en het viel deze keer niet mee. Mijn spieren hebben last van de kou waardoor het sporten moeilijker gaat. Maar heb het weer gehad en het is altijd wel lekker zo in beweging zijn. Daarna wacht ik altijd even op Fonseng, en dit keer had hij het even druk om iemand nog wat uit te leggen over yoga oefeningen. Maar hij zei kom er maar even bij zitten… Best wel interessant, maar ik doe ze niet na. Toen nog even alleen met hem gekletst, altijd even het hebben over hoe het gaat met het sporten het afvallen enz… Zo helpt hij me te motiveren en zo krijg ik weer vele nieuwe tips van hem. Blijft fijn om met hem te praten na het sporten.
Wat is dat lekker zeg een muesli bol met kaas, en nog gezond ook. Deze middag mocht ik weer naar de fysio, dus alweer sporten. Was daarna helemaal gebroken, want heb weer een stapje hoger alles gezet. En joeppie mag inmiddels 10 min lezen, het vorige boek liep niet lekker met lezen dus maar een makkelijker boek genomen. Dat leest wel lekker weg, dus ben ook blij dat ik nu wat meer kan lezen.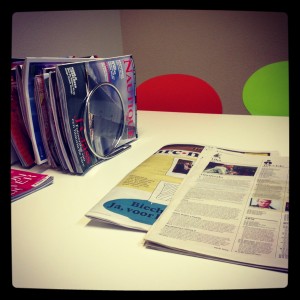 Vrijdag 18-01-2013
Alweer boodschappen dag, maar dit keer moesten we wachten tot de verwarming controleur was geweest… Die kwam vrij laat dus besloten we eerst maar wat te eten en na het eten pas de boodschappen te doen.
S,avonds had ik echt een keer zo,n zin in warme chocolademelk, en maakte er dus een geniet momentje van.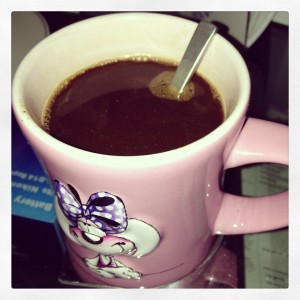 Zaterdag 19-01-2013
Hiep hiep hoera voor mijn schoon mama, vandaag is ze 65 geworden en we zijn s,avonds dan ook langs geweest. Gezellig met z,n allen (met z,n 5) aan het gebak, en daar heb ik echt zo van genoten. Had kersen vlaai en er zat een laagje chocolade mousse tussen. Zo vaak eet ik geen gebak, ben namelijk niet echt een zoetekauw.
Comments
comments