~~Weekly Diary~~ Week 5
[social_share]
Zondag 27-01-2013
Lekker rustige zondag gehad.
Maandag 28-01-2013
Blij dat de sneeuw weer weg aan het gaan is, word het werken op de kinderboerderij een stuk makkelijker van. Alle stagiairs waren er ook dus hoefde niet zo super veel te doen. Had ik mooi tijd om beetje te oefenen met mijn nieuwe camera, en heb zeker wel wat mooie plaatjes geschoten. In mijn vorige post konden jullie dat al zien.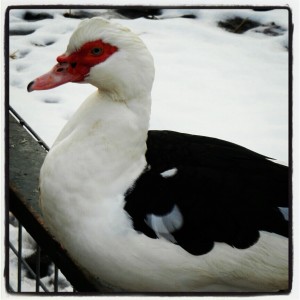 S,middags moest ik naar het ziekenhuis voor controle bloeddruk. Mijn bloeddruk is nu eindelijk goed met de medicatie, alleen nu heb ik helaas weer een te lage pols. En heb daar blijkbaar last van omdat ik al zo,n 2 weken steeds duizelig ben met opstaan. Dus wilde hij toch me medicatie naar beneden brengen. Over 2 weken moet ik het thuis weer in de gaten gaan houden of het verbeterd me pols en of de duizelingen verdwijnen. Hopelijk schiet me bloeddruk niet weer omhoog. Maar wordt echt gek van die duizelingen want is echt heel vervelend en eng.
S,avonds even een handje nootjes gegeten, de rest is gewoon weer terug de kast in gegaan.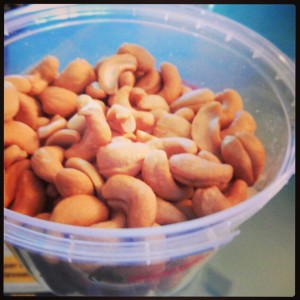 Dinsdag 29-01-2013
Op naar het werk, nu was echt alle sneeuw weg. Maar nu was alles drijf en drijf nat. En zakte ik natuurlijk weer door al die smurrie heen. Het is ook altijd wat. Maar is minder erg dan al die sneeuw.
Sheena onze pony.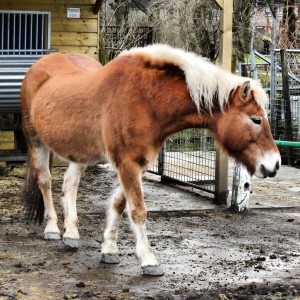 Woensdag 30-01-2013
En weer een nieuwe ochtend naar het werk. S,avonds weer naar de sportschool geweest, maar omdat het niet heel goed met me gaat de laatste tijd heb ik lekker rustig aan gedaan.
Donderdag 31-01-2013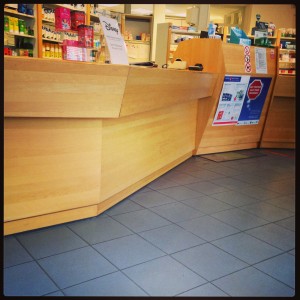 Op naar de fysio, maar eerst dus even langs de apotheek. De medicijnen kreeg ik niet mee, dus morgen terug komen omdat ik ze dan kan ophalen. Daarna door naar de fysio, weer sporten dus. Alleen was weer zo duizelig en ging helemaal niet goed. Was ook helemaal in tranen omdat ik daar zo van baal altijd als het zo slecht gaat.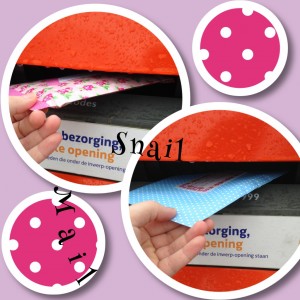 Natuurlijk ook nog even post weg gebracht.
Thuis lekker rustig aan gedaan en ja lekker op bed tv kijken. Heerlijk gewoon als je niet lekker bent.
S,avonds toch nog even naar de winkel gegaan om boodschappen te doen.
Eerst even lekker 2 crackers eten, en daarna heb ik 2 kwarktaarten gemaakt. Een citroen kwarktaart en een vanille speculaas kwarktaart. Voor mijn verjaardag.
S,avond bezoek gehad van me schoonouders en broer van mijn vriend. Mijn schoon pa kwam pas om half 11 omdat hij met z,n buurvrouw naar het ziekenhuis moest. We hebben lekker genoten van de kwarktaart en daarna van een stukje kaas en worst. Heb lekker wat geld gekregen voor me verjaardag. Dat is altijd wel welkom. Na dat het bezoek weg was lekker naar bed gegaan, was wel erg moe.
Zaterdag 02-02-2013
Deze dag kwamen mijn broers met partners en me nichtje, en mijn mams met haar man. Wat was dat gezellig zeg. Ze hadden een verassing voor me, mijn broers hadden verzonnen om lekker met z,n allen naar het wok restaurant te gaan. Heerlijk gegeten daar, en vond het zo leuk dat iedereen er was. En wat heb ik genoten van dat lieve nichtje van me… Echt zo,n schatje is het. Ze was niet heel lekker en dus was ze alleen maar lekker ijs aan het eten. Daar is ze gek op.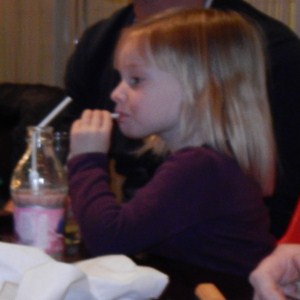 Comments
comments