Baby armbandjes Hot or Not?
Zou je dat nou wel doen een baby met een armbandje om. Nou het ziet er toch schattig uit. Maar is het ook zo leuk voor je baby en is het wel praktische. Dat zijn dingen die ik me heel erg af vraag eigenlijk als ik denk aan sieraden bij een baby. Oorbellen zou ik mijn baby nooit geven, dit is iets wat ze zelf uiteindelijk moeten beslissen vind ik. Maar een armbandje moet toch kunnen! Tijdens de zwangerschap van Daan keek ik naar die naamplaat armbandjes, maar nooit eentje gekocht voor hem. Of ik er spijt van heb, weet ik niet. Denk voor de herinnering wel maar voor het gemak bij hem denk ik niet. Toch blijft het verleidelijk. HOT or NOT een armbandje voor een baby?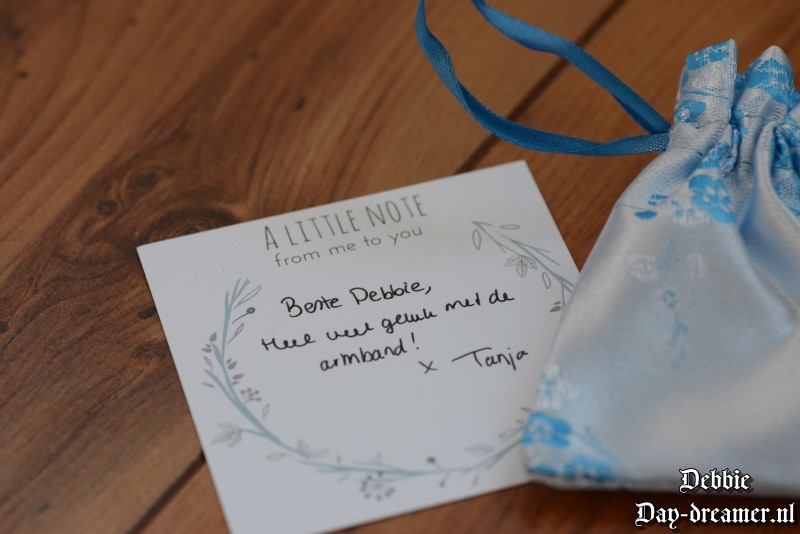 Deze vraag ga ik bij mijn tweede kindje uittesten. Want ik kreeg een heel leuk aanbod van Kayasieraden. Dit keer wilde ik eens niet voor mezelf iets uitzoeken. Eigenlijk wilde ik voor de papa in spe iets leuks uitzoeken. Maar er was niet veel keuze, en besloot ik voor de buik baby iets te kiezen. Als het alleen al ziet zo,n klein armbandje voor een baby smelt ik al helemaal weg. Ze hebben veel armbandjes met kralen, maar dat zie ik mijn kleintje straks echt niet dragen. Gewoon een simpel, stoer armbandje vind ik helemaal geweldig. Daarom koos ik voor het onderstaande armbandje. Met de mooie tekst erin gegraveerd "Twinkle Twinkle Little Star, How I Wonder What You Are" En ook aan de binnenkant is er iets in gegraveerd met de hand, namelijk de naam van onze kleine opkomst. Maar die houden we nog even voor ons.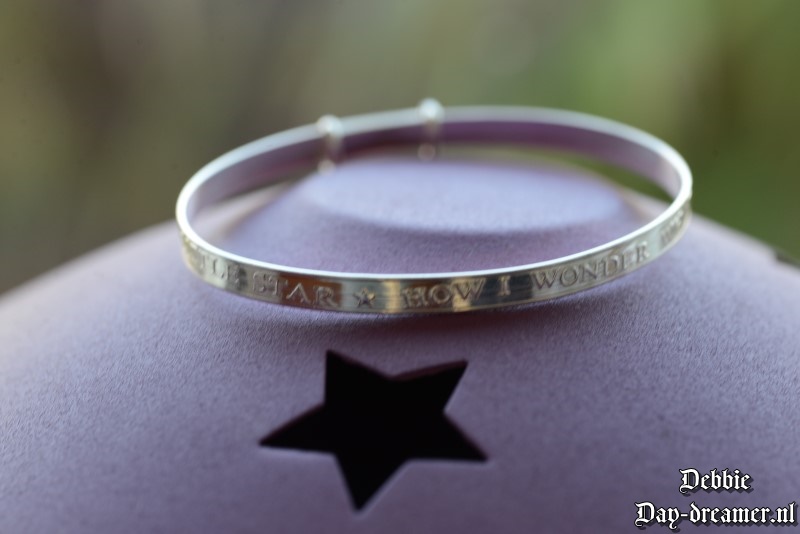 Het armbandje groeit met je baby mee en kan gedragen worden vanaf geboorte tot 12-18 maanden. Ik ben echt heel benieuwd hoe onze kleine dit armbandje staat, en of ik het echt wel zo handig vind dat zo,n kleintje een armbandje draagt. Wil jij nou ook zo,n mooi sieraad (babyarmband) hebben of voor jezelf of voor je kindje dat kan er is keuze genoeg op de webshop van Kayasieraden. En denk eens aan dat je die baby cadeau ook als kraampakketje kan geven
Dan ben ik nog heel benieuwd naar jullie mijn lezers, hebben jullie ooit een armbandje gekocht voor jullie baby?
Comments
comments