De bijna mama tag
Nog even en dan is er een kindje die geboren word. Maar voor nu ben ik dus nog eventjes zwanger. Het is in me hoofd nog heel lang, want het mag nu echt wel klaar zijn. Ik wil gewoon mijn kindje ontmoeten in me armen hebben. En van al die klachten af zijn. Voor nu heb ik een leuke TAG gevonden bij meisje eigenwijsje. De bijna mama tag, ik ben natuurlijk al mama. Maar ga nu voor de tweede keer mama worden.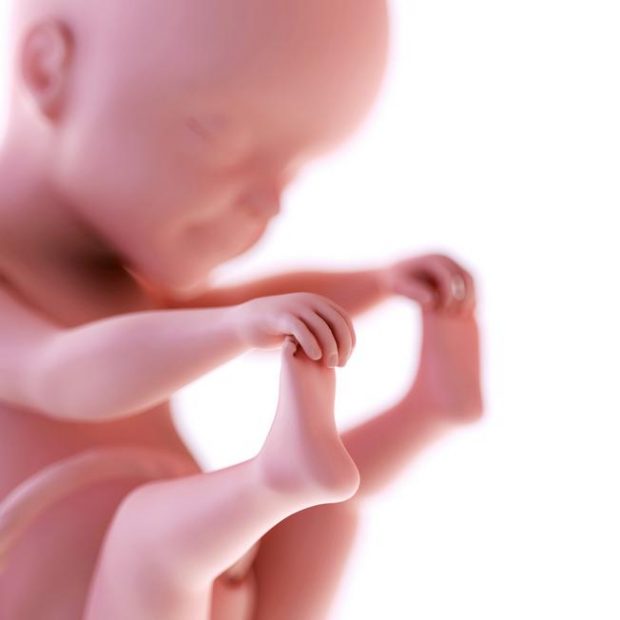 HAD JE AL LANG EEN KINDERWENS VOORDAT JE ZWANGER WERD?
Ja de wens was er al zeker een hele tijd, ben ook niet spontaan zwanger geworden. En eigenlijk is dit ook de vierde keer dat ik zwanger ben. Maar nog geen levend kindje hier die rond loopt.
HAD JE VAN TEVOREN VERWACHTINGEN OVER JE ZWANGERSCHAP?
Ja die had ik zeker, ik was heel bang dat het een zwangerschap zou zijn zonder te genieten met heel erg veel angsten en zorgen. Er zijn zeker wel angsten en zorgen geweest en nog steeds wel. Maar ik heb zoveel meer kunnen genieten als ik had verwacht en zelfs meer dan mijn eerste zwangerschap. Hoe prachtig is het dat je al heel snel energetische contact kan maken met je kindje. Dit had ik nooit ervaren dat het kan zo snel al contact te hebben met je kindje. En gelukkig ben ik me ook heel snel daardoor gaan verbinden, want dat durfde ik eerst helemaal niet. Doordat ik bang was voor weer een miskraam. Dus deze zwangerschap is zeker anders dan ik voor ogen had.
WAT GING ER DOOR JE HEEN TOEN JE EEN POSITIEVE ZWANGERSCHAPSTEST IN HANDEN KREEG?
Is het echt waar, staat er echt een plusje op de test. Ik moest de foto zelfs delen met iemand om te vragen of ik het goed zag… Haar vraag was alleen maar is dat nou positief of niet. Als je een plusje ziet ja dan is het raak. Gelukkig zag ze dus een positieve test. Ik was wel blij, maar echt het uiten kon ik niet zo. Heel voorzichtig was ik dus.
HAD JE EEN VOORKEUR VOOR EEN ZOON OF EEN DOCHTER?
Nee ik heb helemaal geen voorkeur, wel een gevoel gehad al een hele tijd. Maar zelfs me gevoel liet me in de steek. Ik ben gewoon heel blij met dit kindje en dat het gezond is, dat het geslacht echt helemaal niets uitmaakt. Ik ben blij met een dochter of een zoon.
HAD JE VAN TEVOREN AL EEN DUIDELIJK IDEE OVER WELKE BABYSPULLETJES JE WILDE HEBBEN? WAT HEB JE DAAR UITEINDELIJK VAN GEKOCHT?
Nee helemaal niet, want alles wat we hebben is nog zowat nieuw. Het enige wat ik dacht als ik een dochter krijg kan ik kleertjes gaan shoppen. Als ik een zoon krijg, hoef ik helemaal niet zoveel te kopen. Dus heb ook heel lang gewacht met dingen kopen. Het enige wat ik nog echt in mijn hoofd heb is dat ik nog een drager wil kopen, maar dat pas als de kleine er is.
HOE VIND JE HET OM EEN STEEDS DIKKERE BUIK TE KRIJGEN?
Heel vreemd, maar ook heel erg leuk. Bij Daan had ik echt een bescheiden buikje. Maar nu vind ik hem echt enorm worden. Dat is echt wel heel leuk om te zien dat het nu zo anders is dan de eerste keer. Wel is het onhandiger en zwaarder, maar zo leuk. Helemaal als ik me buik alle kanten zie op gaan van de bewegingen. Dit kende ik dus ook helemaal niet van mijn eerste zwangerschap.
HAD/HEB JE TWIJFELS EN ONZEKERHEDEN TIJDENS DEZE ZWANGERSCHAP?
Ja die heb ik zeker, twijfels nee niet echt. Maar onzekerheden die nemen nu wel een beetje de overhand. Wat als dit kindje ook overlijd (waar ik niet teveel bij stil sta en wil staan) En nu ik al maanden erg slecht slaap, red ik het wel als die kleine er is. Aangezien ik aardig oververmoeid raak nu. En vooral onzeker dat ik een hele overbezorgde moeder ga worden, wat ik absoluut niet wil dat het gebeurd.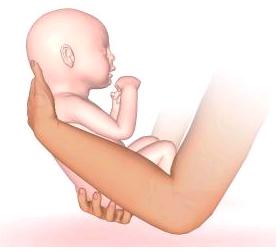 DOE JE IETS OM JE VOOR TE BEREIDEN OP DE BEVALLING?
Nee daar ben ik helemaal niet mee bezig, want het wordt een geplande keizersnede. Natuurlijk is er wel een geboorteplan, omdat ik zeker geen herhaling op de eerste keer wil. Maar dat was toen overmacht. Maar weet dat als me kindje niet meteen bij me mag er zeker iemand van het personeel echt aandacht voor mij moet hebben. Dus dat is wel iets wat ik nog echt goed moet aangeven als het zover is.
WAAR KIJK JE HEEL ERG NAAR UIT ALS JE BABY ER STRAKS IS?
Het gewoon in mijn armen te kunnen nemen, lekker knuffelen. Mijn liefde te kunnen geven. En als het lukt gelijk aanleggen aan de borst. Dit lijkt me zo,n mooi en magische momentje. En ik kijk er naar uit, wat misschien voor jullie stom klinkt dat het gaat huilen als het honger heeft. (daar zal ik vast nog op terug gaan komen als er vele slapeloze nachten worden)
VALT DE ZWANGERSCHAP JE TOT NU TOE MEE OF TEGEN?
Het begint me nu wel heel erg tegen te staan. Vind het heel zwaar worden door alle lichamelijke klachten het slechte slapen. De vele ziekenhuis bezoekjes. De zorgen dat ze me veel testen op zwangerschapsvergiftiging. De zorgen die er zijn geweest of ik de zorg voor het kindje wel aankan. En de vele bezoekjes bij maatschappelijk werk.
Comments
comments