De merk-fan-tag
Af en toe kom ik weleens een leuke tag tegen. Dit keer ook en dacht laat ik die maar invullen voor mijn blog. Keertje een niet zo zwaar onderwerp als de laatste tijd.
1. Coca Cola of Pepsi 
Drink wel niet veel prik limonade. Maar de keuze ligt duidelijk dan bij Coca Cola. Vind aan Pepsi een beetje een raar na smaakje aan zitten.
2. Mcdonalds of Burger King
Mcdonalds, beide vind ik op zijn tijd wel lekker. Maar kom vaker bij de Mc dan bij Burger king.

3. Nivea of Dove 
Heerlijk Dove om mee te douchen, het ruikt zo lekker en is zo zacht voor je huid.
4. Etos of kruidvat 
Maakt niet zo veel uit eigenlijk, ze zitten beide in de stad. Net zover weg van mijn huis.
5. Spa of Chaufontaine
Moet ik nu echt kiezen, eigenlijk gewoon beide niet. Drink gewoon water uit de kraan. Maar moet ik echt kiezen ga ik voor spa.
6. H&M of Zara
H&M, omdat ik bij Zara bijna nog nooit ben geweest.
7. Essie of OPI
Huh wat zijn dat voor merken, nagellak ofzo hihi. Nou dat is denk al wel duidelijk, geen van beide.
8. Xenos of action
Beide winkels vind ik wel leuk, maar Xenos net even wat leuker omdat Action best een rommel winkel is.
9. Febo of Bram Ladage
Zeker Bram Ladage, Febo is echt gewoon vies. En ja ik woon dan wel in Groningen waar ze dat niet kennen. Maar ik ben import dus ik ken Bram wel.
10. Douglas of Ici Paris
Pfff weer zo,n moeilijke, want ook in deze winkels kom ik niet. Doe dan maar Douglas. Daar ben ik nog weleens binnen geweest.
11. Sportlife of stimerol
Die vind ik dan weer niet lastig, Sportlife. Stimerol vind ik echt heel vies.
12. Windows of Apple
Windows, meer kan ik er gewoon niet over zeggen.
13. V&D of Bijenkorf
Absoluut de V&D niet omdat  er een nicht van mijn man werkt, is wel een leuke bijkomstigheid… Maar de Bijenkorf vind ik best een saaie winkel. Wanneer komt Primark daar te zitten LOL.
14. Lays of Doritos
Chippies van Lays zeker weten.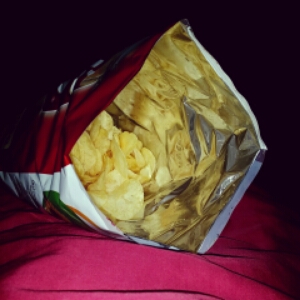 15. Lidl of Aldi
Aldi, ik kom ook wel bij de Lidl. Maar als ik iets vergeten ben bij de Appie ga ik naar de Aldi vaak omdat die vlakbij ons huis zit. Ik ga voor makkelijk dus.
Comments
comments