Huishoudbeurs 2016 + shoplog
Elk jaar weer is het de traditie om samen met mijn beste vriendin naar de huishoudbeurs te gaan. Mijn plan was, om heel voorzichtig daar aan haar te vragen of ze het erg vond om ook naar de 9maanden beurs te gaan. Maar dat plannetje viel in het water, want nu ik niet zwanger ben wilde ik me niet onnodig pijn doen. Ondanks dat ik nog steeds last had van bloedingen vanwege de miskraam heb ik echt een top dag gehad. De krampen die ik af en toe had gederfde de pret gelukkig niet. Wij kozen speciaal een dag dat de beurs tot 22.00 open was, want wij weten gewoon dat we een hele dag nodig hadden. En deze keer hadden we echt het idee dat we ondanks we zoveel tijd hadden we niet alles hebben gezien.
Wat wij ook heerlijk vinden is bij sommige stands waar het ook echt uitnodigend is even fijn te kletsen met de standhouder. Er komen soms de leukste en mooiste gesprekken naar boven. Ook waren er een aantal nieuwe dingen op de beurs zo hadden ze een hele hal vol voor dierenliefhebbers. Ik heb geen huisdieren, dus had er weinig mee. Toch zijn we erover heen gelopen, mijn vriendin heeft vier poezen thuis lopen. Maar ze hadden dus ook gewoon echt dieren staan, en dat vond ik dan weer niet zo gepast op een beurs. Laat die dieren lekker op de kinderboerderij. En ga als gezin lekker daar de dieren bewonderen. Ze hadden nu ook een klein gedeelte met "Happy & Healthy", allemaal gezonde tips kon je daar krijgen. Daar heb ik dan ook verse thee gekocht. Waar ik erg benieuwd naar was het nieuwe gedeelte "Bring your blog/ vlog to life", maar dit stelde echt niks voor, tenminste op de dag dat wij er waren. Wat ik wel erg heb gemist is "Webshop Till You Drop" Dit hebben we helemaal niet terug gevonden op de beurs. En dit had natuurlijk heel leuk kunnen aansluiten op mijn blog. Maar helaas, misschien volgend jaar.
Shoplog
We kwamen bij een stand waar je acht producten voor 10 euro kon kopen, dat vonden we niet duur voor de producten die erbij stonden. Ik koos voor allemaal heerlijke producten voor onder de douche.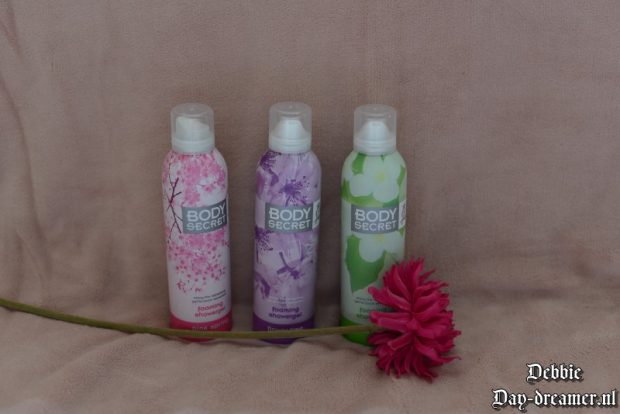 Deze drie dat zijn mousse douche gels, en lijken me heerlijk zacht voor de huid. Ik kende het merk nog niet, dus een fijne verassing als ik ze ga gebruiken.
Dan koos ik twee douche gels van Fa, deze geuren zijn zo lekker dat ik ze niet kon weerstaan om ze te laten staan. De ene zit ook de geur van coconut, ondanks ik daar helemaal niet van hou is dit toch de favoriet van de twee.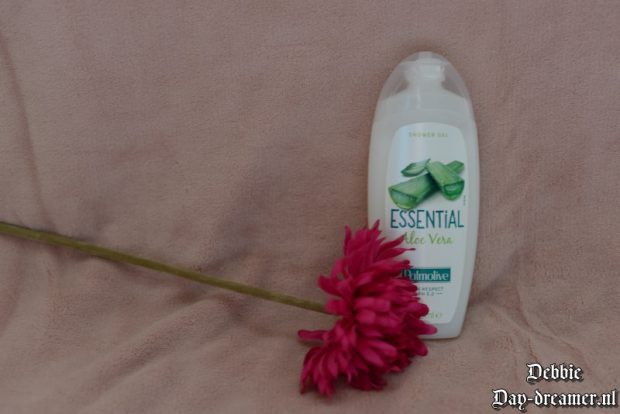 Dan als laatste van douche gels deze van Palmolive. Een hele zachte geur, kan niet wachten deze te gaan gebruiken.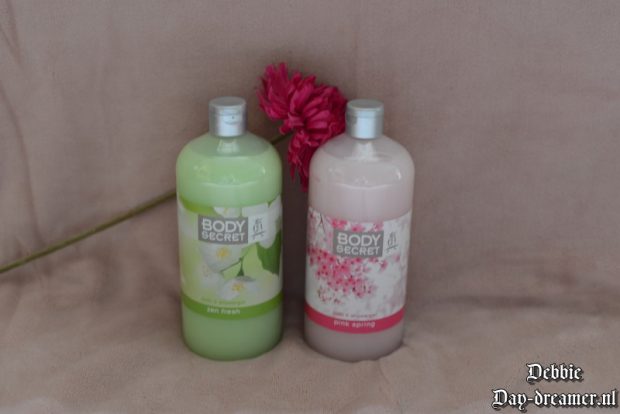 Maar toen was ik nog niet aan mijn acht producten, en wist eigenlijk niet wat nog meer mee te nemen. Toen ik deze twee zag staan. Deze kan je ook als douche gel gebruiken, maar is fijner voor in bad te gebruiken. Nee zelf heb ik geen bad, dus nam ze mee voor een vriendin. De vriendin van Ohanahome, die wel een bad heeft. En waar ik zelf ook gebruik van mag maken als ik daar ben. Dus hoe leuk is het dan om wat fijne producten daar voor mee te nemen. Kan er zelf ook van genieten.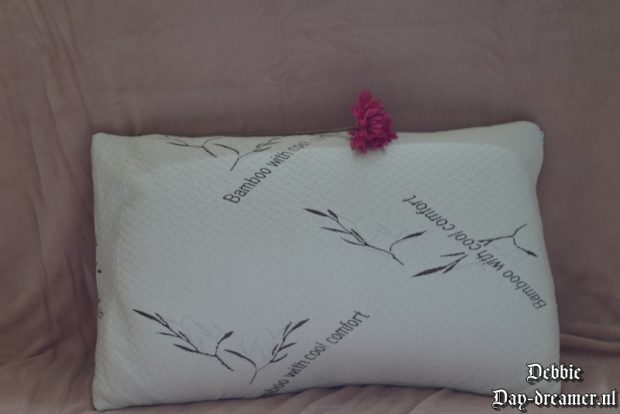 Hier heb ik even over getwijfeld. Een nieuwe kussen. Ik ben echt een zeur als het gaat om kussens. Wat er altijd op mijn bed lag, stelde niks voor. Alsof ik op me matras lag. Dus eigenlijk durfde ik het niet aan, want wat zal het wennen zijn een echte kussen om op te slapen. Toch gingen we na een tijdje nadenken terug en beide kochten we zo,n kussen. Het was ook nog eens voordeliger als je er twee kocht in plaats van 1. Nog altijd moet ik eraan wennen, benieuwd of me dat ook echt gaat lukken.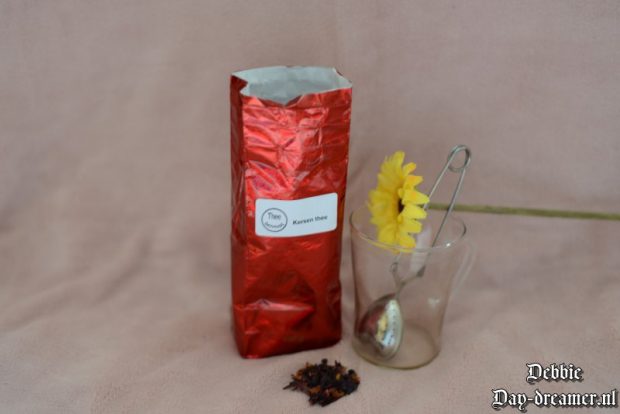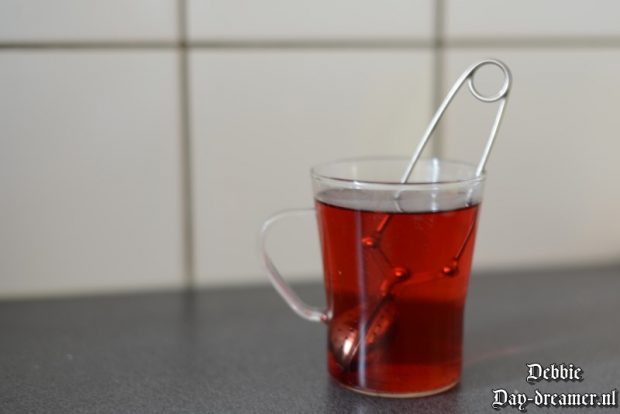 Dan zijn we aangekomen op de thee waar ik het over had. Ik ben gek op thee, alleen neem ik te weinig er de tijd voor. Gewoon lekker op de bank met een kop thee. Nee dat gebeurd eigenlijk alleen maar s,avonds een keer. Toch moet ik dit gewoon eens vaker doen. Bij Thee bewust hebben we vele verse thee kunnen ruiken. De ene vond ik echt heerlijk, maar de ander dan echt helemaal niet. Ik was helemaal weg van de geur van de kersen thee, dus ik dacht die neem ik mee. Wel duur vond ik het, maar vandaag dacht ik even genieten en gek doen na zoveel ellende. Dus ik nam hem mee. Jammer vind ik nu dat je eigenlijk niet gewoon smaakjes daar kon proeven, want dan had ik geweten dat ik hem niet zo naar kersen vond smaken. Vies vind ik hem niet, maar de smaak kan ik niet helemaal plaatsen.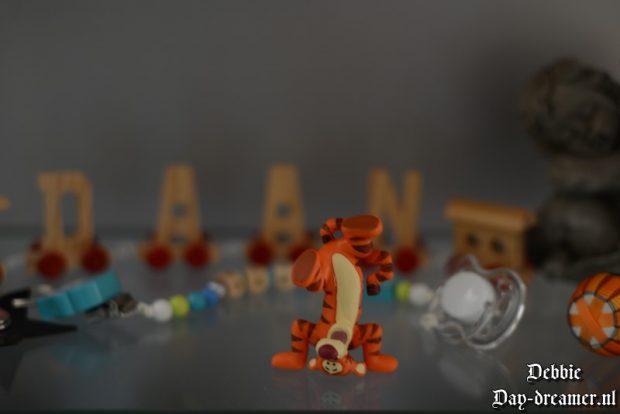 Als alle eerste wat ik eigenlijk kocht was dit teigertje. Ik zag hem staan tussen allemaal Disney beeldjes en moest gelijk aan Daan denken. Ik weet zeker als Daan bij me was geweest (en stiekem stond hij ook gewoon naast me) dan had hij gelachen en gewild dat ik hem meenam. Natuurlijk Daan deze is voor jouw. Toen ik hem in mijn handen kreeg kwam ik er pas achter dat dit geen beeldje was, maar gewoon van plastic. Maar niet minder leuk, daarom staat hij nu in de vitrine kast bij de spulletjes van Daan.
En in het kader van gek doen, kocht ik deze haarband. We waren alleen even aan het kijken, er werd gevraagd wil je het proberen. Beide zeiden ja, mijn vriendin vond het maar niks. Ze vroeg mij wat vind je van olifantjes. Ja wat kan ik dan nog zeggen, ik ben gek op olifanten. Dus ze deed hem in mijn haar en eigenlijk was ik gelijk verkocht. Terwijl ik weet dat dit niet iets dagelijks is wat ik zal gebruiken. Maar ik zei "ik laat hem in, wat krijg je van me" Na het betalen ben ik dus op deze manier weg gelopen.
Ben jij naar de huishoudbeurs of de negenmaandenbeurs geweest?
Comments
comments