My weekly *48 *49
De afgelopen twee weken hebben we weer wat leuke dingen beleefd. Het stond natuurlijk helemaal in het teken van Sint en Piet. En Max is enorm verwend. Hij mocht van ons drie keer zijn schoen zetten, waar iets kleins in zat. Iets leerzaams (spelletjes) iets om te dragen (sokken van woezel en pip) iets om te snoepen, iets om voor te lezen en te knuffelen. En op 5 december kreeg hij nog een enorm groot cadeau van Duplo. Daarnaast kreeg hij nog via opa,s en oma,s cadeaus. Voor dit jaar weer genoeg verwend. Nu de Sint voorbij is, hebben we de woonkamer weer fijn in kerst sfeer gemaakt. Op het moment van de feestvreugde lijkt het of ik geen last heb van dat er altijd een kindje gemist word. En toch achteraf voel ik het altijd wel, dat Daan erbij had moeten zijn. Ja hij is altijd wel bij, maar helaas niet fysiek. Des te meer geniet is van Max die al deze mooie momenten wel mag beleven met ons.
Kijk mee met de afgelopen twee weken.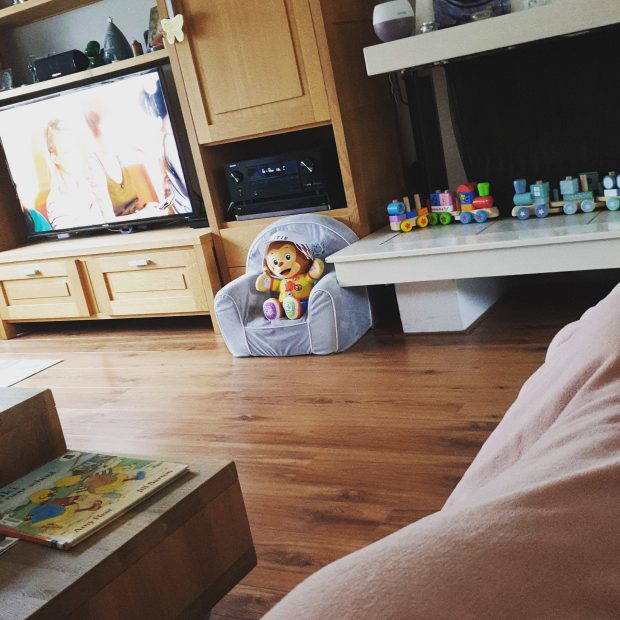 Even een ochtendje relaxen met Netflix voordat ik weer weg moet. Ik vind het fijn dat die momenten er wel zijn voor mijzelf.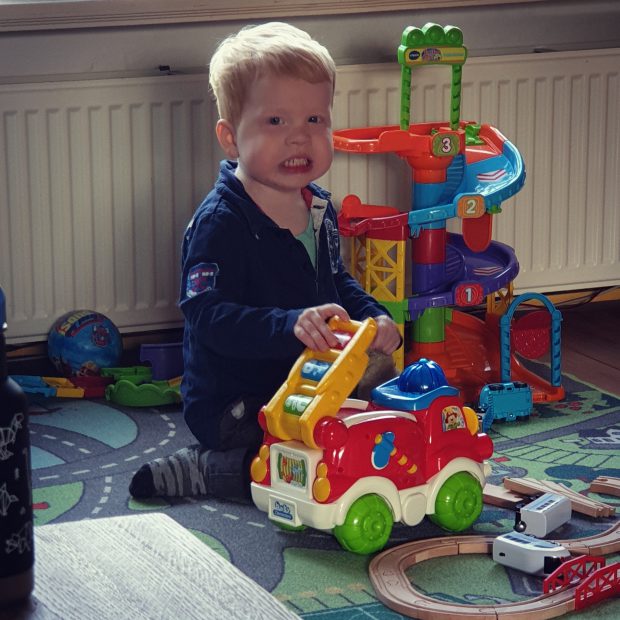 We waren weer even bij het consultatiebureau om Max te laten meten en wegen. Dat valt nog niet mee, maar hij deed het uiteindelijk prima. En volgens de groeicurve doet hij het ook heel goed. Nog even een gesprekje gehad daar, helaas niet met onze vaste wijkverpleegkundige. Wat ik dan wel weer jammer vond, maar is niet anders. Dit was een uniek momentje op de foto dat hij even alleen zich vermaakte De rest van de dag, was hij niet zo lief zelf aan het spelen. En moest ik hem juist vermaken, natuurlijk vind ik het leuk met hem te spelen. Maar niet de hele dag. Gelukkig zijn er momenten dat hij het wel kan.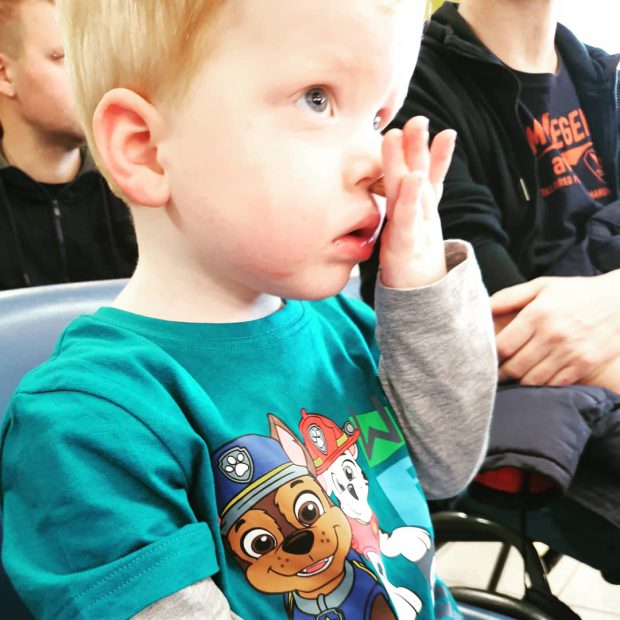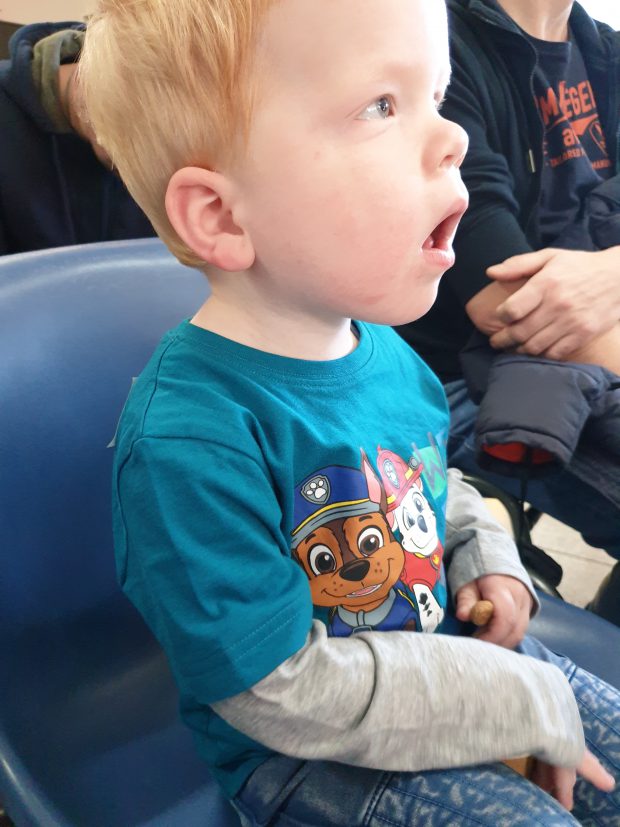 Sinterklaas vieren op het werk van zijn papa. Eerst was het alleen maar helemaal in mama kruipen, want wat is het spannend al die mensen om hem heen. Altijd even de kat uit de boom kijken voordat hij loskomt. Hij vond het geloof erg leuk. En het is ons ook gelukt om even bij Sinterklaas te komen en op schoot te mogen zitten. Hij vond het eerst even eng, maar de tweede keer lukte het dus en vond hij het best wel prima. Het leukste was natuurlijk dat we naar huis gingen met een leuk cadeautje en een zak met kruidnoten.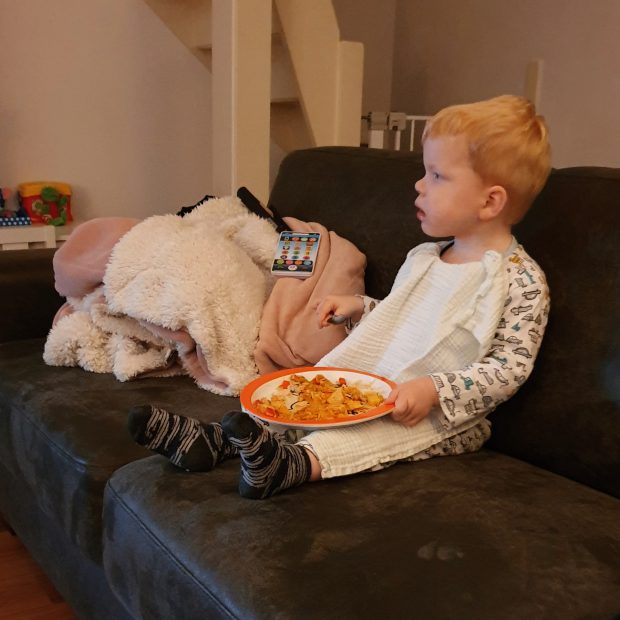 Lekker eigenwijsje ben je ook, aan tafel is het eten blehh. En als je voor de tv op de bank zit eet je gewoon genoeg van je warme eten. Een echt eigen willetje gaat Max krijgen.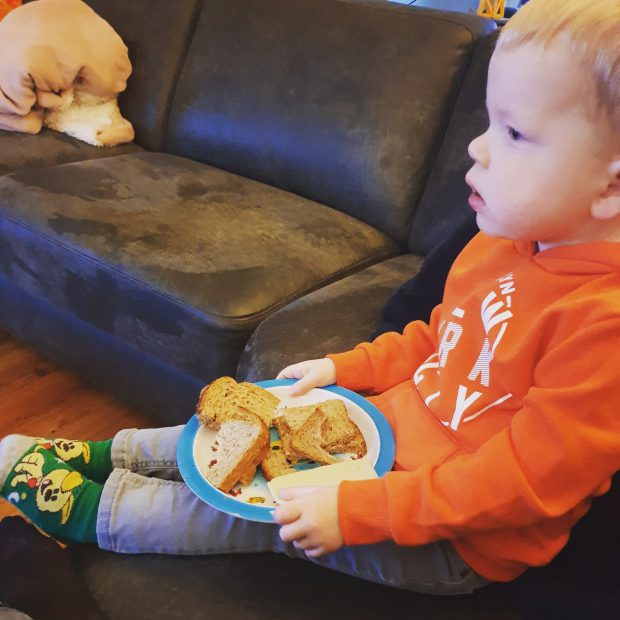 En dus niet alleen je avond eten wil je voor de tv hebben, je broodje eten we nu ook maar af en toe op de bank. Maar je moet niet te verwend worden, want aan tafel hoor je te eten. Maar heb liever nu dat hij eet, dan dat hij braaf aan tafel zit en niet eet.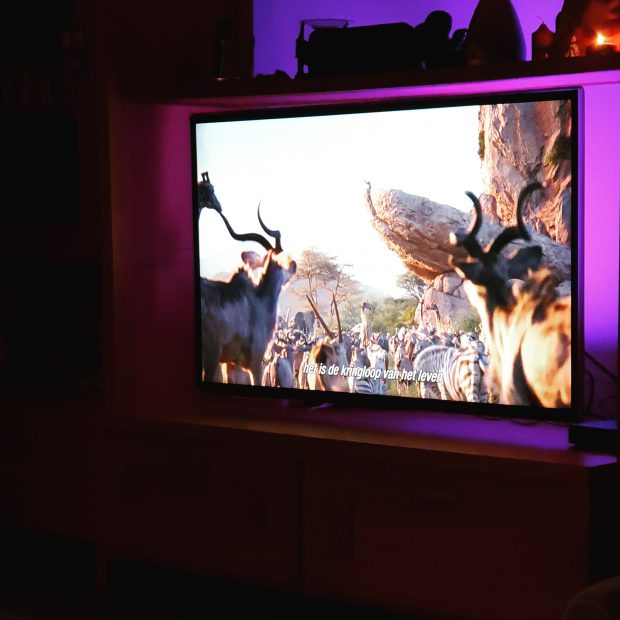 Wat leuk, al heel lang hebben wij niet echt een film gekeken. We ontdekte Pathe thuis, en keken het weekend de nieuwe film van The Lion King. En wat is hij gaaf zeg. Helemaal de moeite waard om te kijken. Ik raad hem dus aan. Echt een avondje genoten van deze film samen met mijn liefje.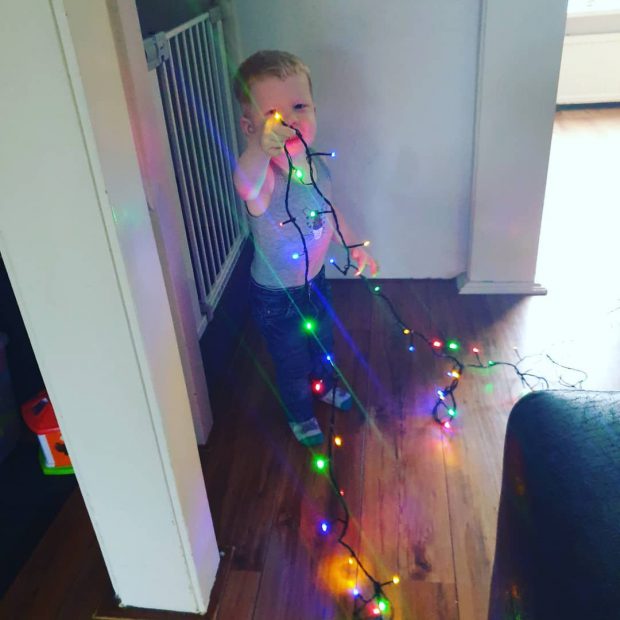 Aangezien de Sint weer terug naar huis is, gaan we de kerst kant op. Samen met Max (zijn eerste keer) hebben we de kerstboom opgetuigd. Max heeft heel goed geholpen. Wat vond hij het schitterend. En heeft als een stuiterbal door het huis heen gelopen.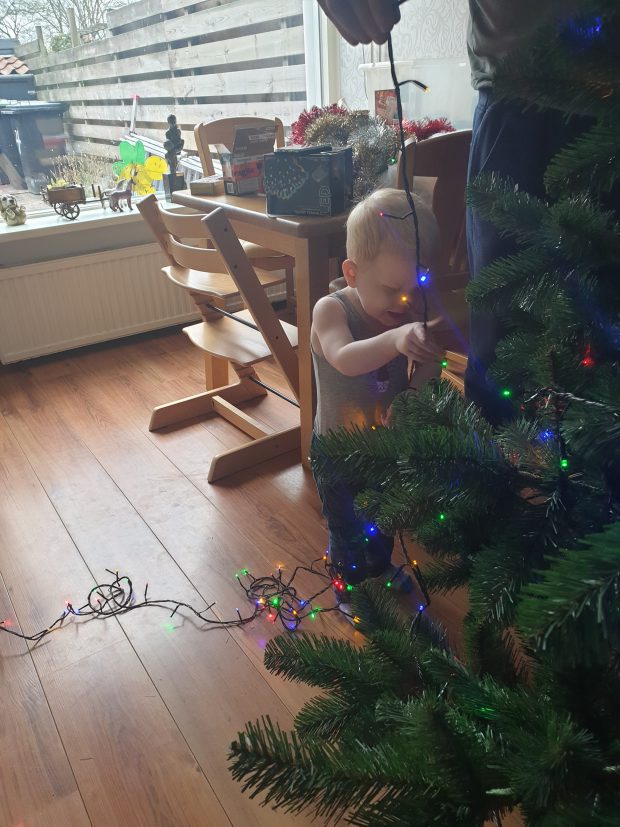 Even papa helpen met de lampjes, grote hulp ben je hoor.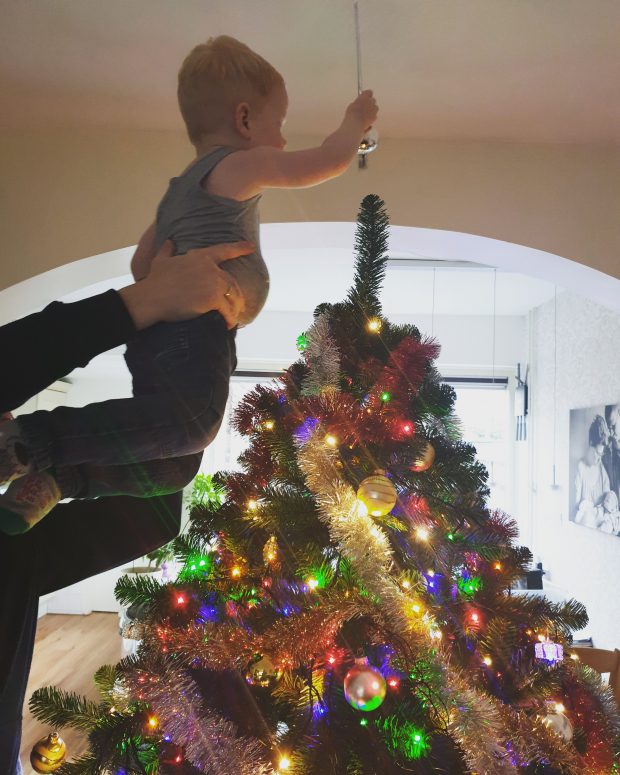 En toen moest de piek er nog op, helaas lukte het niet door Max zelf te doen. Dus stiekem heeft papa het na de foto zelf even gedaan. Maar de foto is echt onbetaalbaar mooi geworden. Geniet momentje.
Staat bij jullie de kerstboom ook al?
Comments
comments