Take a look at my life *week 1*
Ook dit jaar natuurlijk weer een kijkje in mijn leven, en ga weer elke week een foto verslagje maken voor jullie. Met deze week gelukkig toch aardig wat foto,s. Dat was de reden waarom ik de laatste tijd het maandelijks deed omdat ik vaak geen zin of tijd had om foto,s te maken. Of er simpel weg niet aan dacht. Maar ik was natuurlijk ook veel op Mirre te vinden en daar had ik 9 van de 10 keer geen telefoon op zak. Die lag gewoon op de kamer dan. Nu ben ik daar veel minder vaak en wil ik gewoon weer vaker foto,s gaan maken. Er komt straks wel een tijd dat het druk wordt met verhuizen en dan twee maanden later de geboorte van ons kindje. Maar daar houd ik jullie ook van op de hoogte. Nu eerst de eerste week van januari.
Oud en nieuw, net na 00.00 uur maakte ik deze foto. Ons draakje wat naar het vuur aan de overkant aan het kijken was. (knuffel draakje) Verder viel het vuurwerk alweer tegen, zoals voorgaande jaren. Toch even wezen kijken voor het raam en zoals de afgelopen jaren weer even naar mijn schoonouders gegaan. Daar nog even een hapje en drankje genomen en gekletst. Thuis ben ik meteen in bed gekropen was al weer laat zat.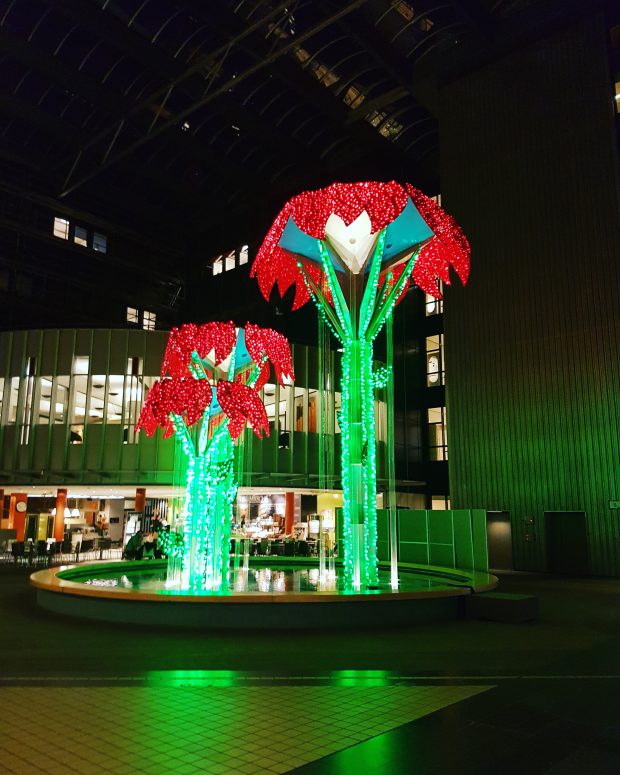 Dinsdag begonnen we de dag al vroeg om 08.00 in het ziekenhuis zijn. Hier heb ik eerder al over verteld in de vorige blog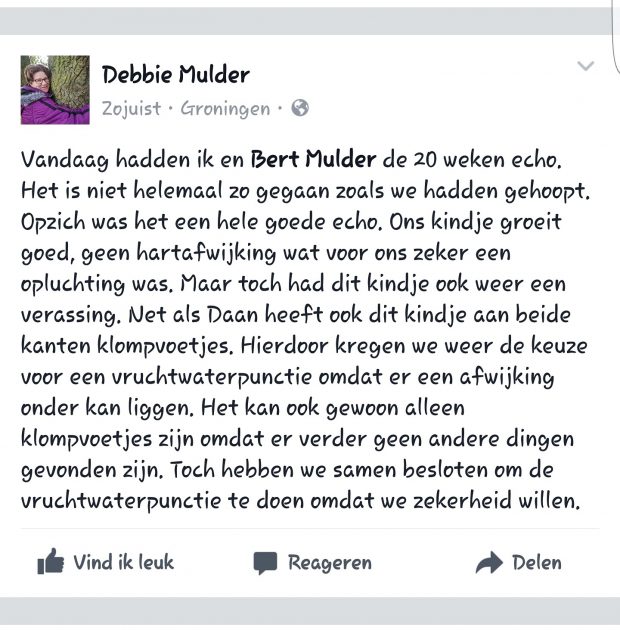 En ja dan stel je de mensen online op de hoogte van onze 20 weken echo. Wat was ik al blij dat ik heb kunnen genieten van de echo. Helaas dan wel weer een tegenslag erbij. Maar we moeten het er maar mee doen.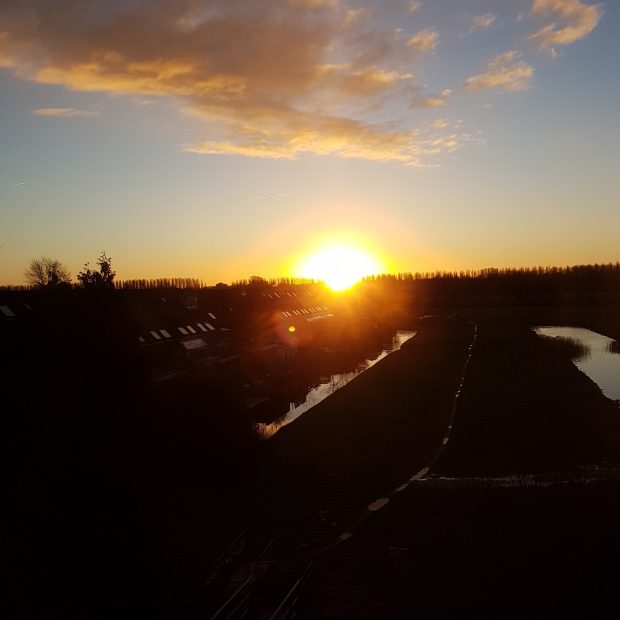 Woensdag ochtend voor ik naar me werk op de kinderboerderij ging. Het was eigenlijk niet te doen op de fiets, het waaide erg hard en vond het helemaal niets. De terugweg was nog erger, want toen waaide het nog harder. En was bang om gewoon onderuit te gaan. Ben zelfs maar even van de fiets afgestapt. Want stel je voor dat ik onderuit ga en ik ongelukkig val zodat de stuur in me buik komt. Ja alleen ik kan dat nu natuurlijk bedenken. Nee echt ik was echt heel erg bang hiervoor. Was dan ook blij dat ik thuis was. Wel bek en bekaf.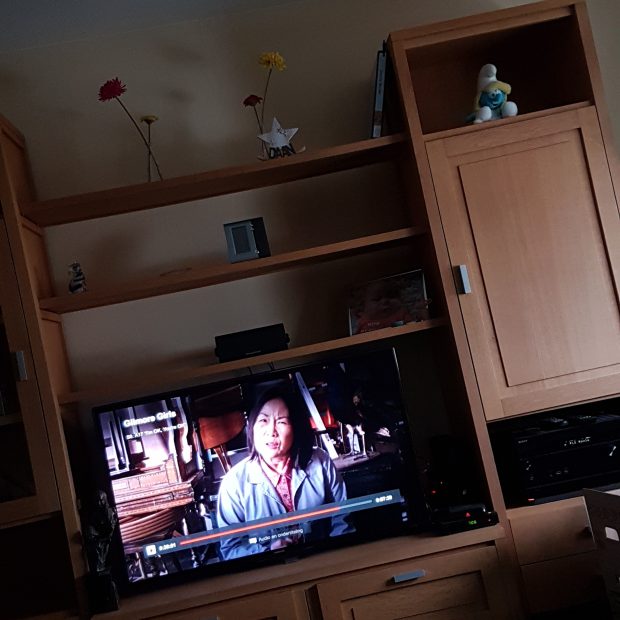 Langzaam verdwijnen er spullen in dozen voor de verhuizing in maart. Ik vind het niets aan dat het steeds een stukje kaler wordt. Maar het moet toch echt gebeuren. Verder keek ik lekker naar Girlmore girls, ben bijna bij het laatste seizoen.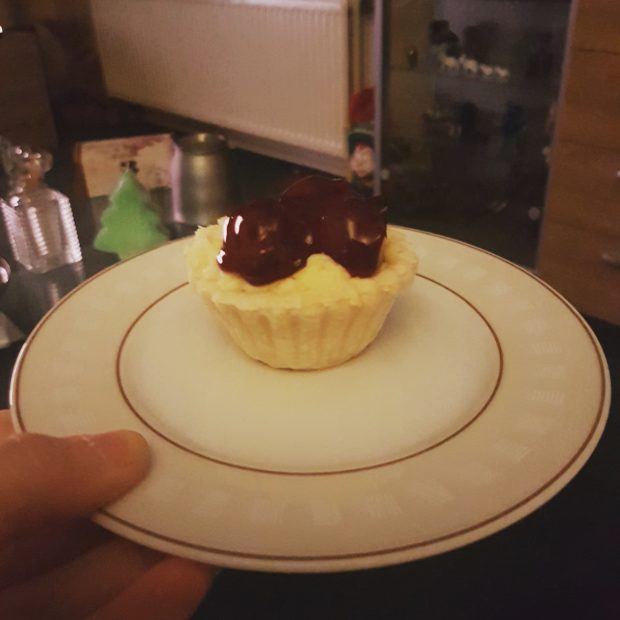 In het weekend mogen we genieten van af en toe iets lekkers, ja we proberen sinds het nieuwe jaar weer een beetje op ons eten te letten. Meer groenten eten en minder slechte tussendoortjes. Maar nu namen we lekker een gebakje met bakkersroom en kersen erop.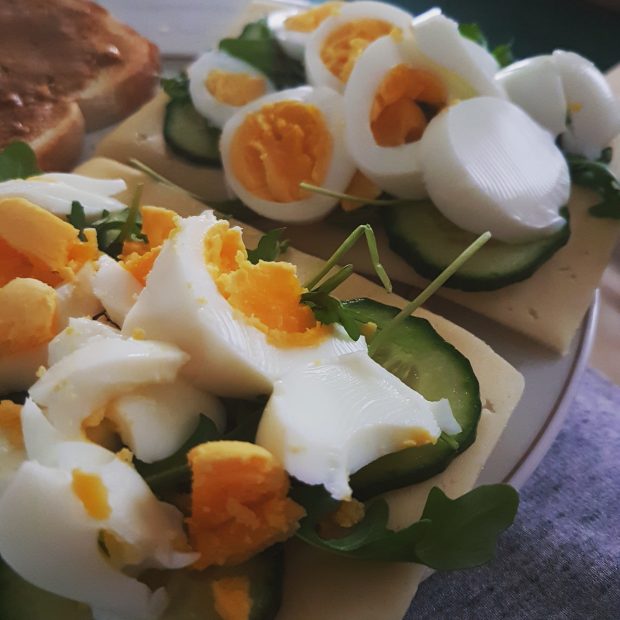 Lunchen met geroosterd brood, ik heb er een feestje van gemaakt. Dus dat was wel even goed genieten ervan.
Hoe was jullie eerste week van het nieuwe jaar?
Comments
comments