Take a look at my life… week 18
Ik heb weer een weekoverzichtje voor jullie. De week begon erg druk, al die bezoekjes aan het ziekenhuis. Helaas eindigde het daar ook, en weet dus niet wanneer ik thuis kom. Het kan zijn dat ik hier blijf tot na de bevalling. En wanneer de bevalling is weet ik natuurlijk ook niet. Maar ga er vanuit veelte vroeg. Zolang het nu goed gaat is dat erg fijn. Ik weet ook niet of er nog elke week een update komt van de weekoverzichten. Ligt eraan of ik wat mee maak in het ziekenhuis, of dat ik gewoon naar huis mag. Alles is dus nog vaag. Maar hou jullie zeker op de hoogte. En horen jullie niks, nou dan is er misschien al wel een kleintje geboren.
Maar kijk eerst maar even mee met de afgelopen week.
Maandag 28 april 2014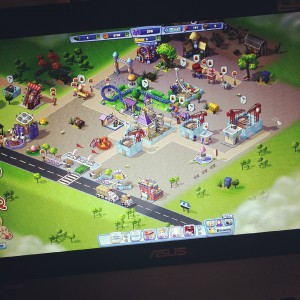 Ben weer klein beetje verslaafd aan het raken aan een spelletje op Facebook, coasterville. Soms kan je uren zoet zijn met spelletjes.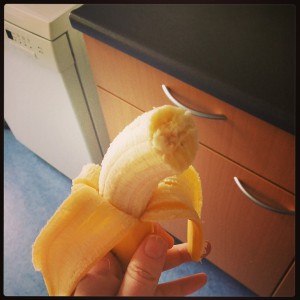 Even een banaan eten, ja soms moet je toch even wat gezonds binnen krijgen. En kan er ook nog van genieten ook.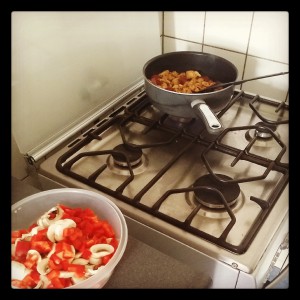 Ondertussen eten klaar maken voor de volgende middag voor mijn mannetje. En ik zou het die avond pas gaan eten. Lekkere kip jambalaya.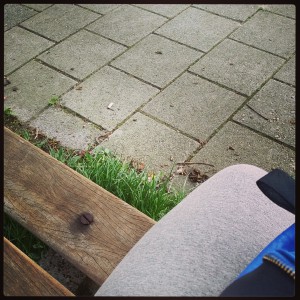 Toen gingen we weer naar zwangerschapscursus, maar was weer met de bus en te vroeg. Ging lekker even op een bankje zitten was zo lekker weer. Dan weer saai zitten luisteren naar alles wat verteld werd. Echt zo slaapverwekkend deze cursus.
Dinsdag 29 april 2014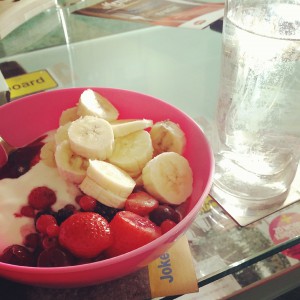 Ontbijt gemaakt van yoghurt met diepvries fruit en banaan, en beetje jam. Lekker maar ook best wel zoet, iets te zoet. Ik moest die ochtend naar het ziekenhuis voor de verloskundige. En alles was weer in orde.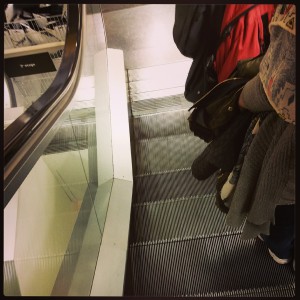 Nog even de V&D in, en daarna lekker naar huis toe.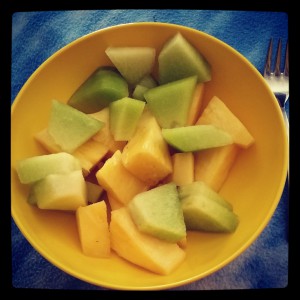 Thuis een gezond fruit momentje, met ananas en meloen. Heerlijk vers. Genieten deed ik zeker.
Woensdag 30 april 2014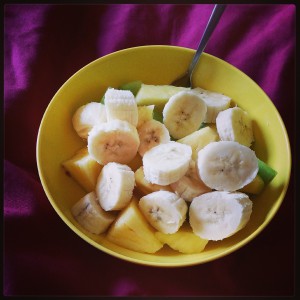 Ja alweer een heerlijk fruit momentje. Deze avond ging ik voorlopig voor de laatste keer naar de sportschool. Vond ik wel jammer. Maar zo leuk dat ik Anna nog even heb gesproken. En daarna ook nog Fonseng. De volgende keer dat ik ze zie zal op kraambezoek zijn.
Donderdag 01 mei 2014
Weer een ziekenhuis bezoekje op de planning staan. Naar de kinderarts toe. Maar jeetje wat een nutteloos gesprek zeg. Had echt het idee wat doe ik hier. Wat was ik blij dat de bus vandaag gratis was hihi.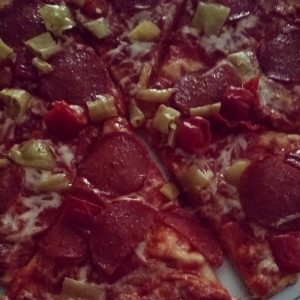 Pizza pizza pizza even wachten pizza. Oke flauw, ik at vanavond dus… PIZZA.
Vrijdag 02 mei 2014
Naar het ziekenhuis toe voor een echo… Nou inmiddels staat het verhaal al online wat er na de echo gebeurde.
Zaterdag 03 mei 2014
Ik had de nacht bijna niet geslapen, maar de ochtend was gezellig met mijn buurvrouw op de kamer. Helaas omdat ik de diarree heb en er dus een virus op de afdeling heerst moest ik verhuizen.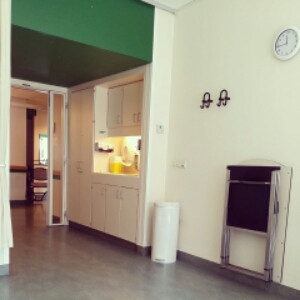 Dit is nu mijn uitzicht in mijn eenpersoons kamer. Waar ik helemaal in me uppie lig, en ik geen kant op kan. Ik mag niet rondlopen op de afdeling. Ja ik mag naar beneden maar is ook nu even geen optie, want dat mag alleen als ik met rolstoel naar beneden gebracht wordt. En dan mag ik daar even beetje wandelen. Moet dus veel rust houden, alle energie moet naar de baby toe.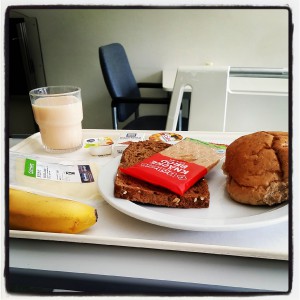 Toen kreeg ik lekker lunch, echt een luxe hoor. Je mag uit zoveel dingen kiezen. En dan wordt het nog bezorgd op bed hihi. Geweldig toch!
Zondag 04 mei 2014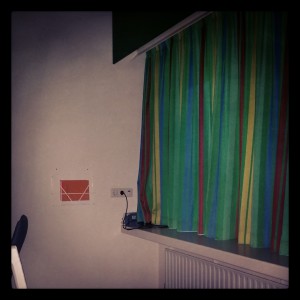 Zo wat had ik heerlijk geslapen vergeleken met de nacht ervoor. Ik werd door niks en niemand gestoord. Dat is het voordeel van een kamer voor jezelf. Maar er zitten ook vele nadelen aan vast wat ik dus al vertelde. Het is eenzaam.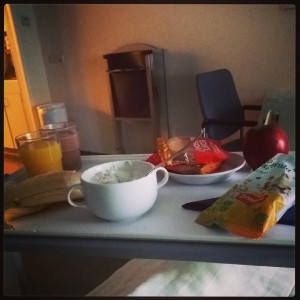 Lekker ontbijt op bed, alleen steeds na het eten gaat het mis met me maag. En daar ben ik niet blij mee.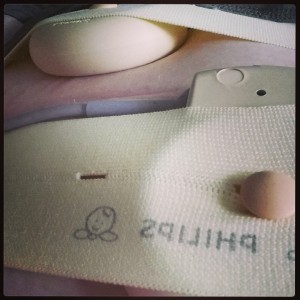 Daarna was het tijd voor een hartfilmpje, de kleine was eigenwijs en zwom steeds weg. Toch is het uiteindelijk gelukt en het was weer een mooi hartfilmpje. Dus het gaat goed.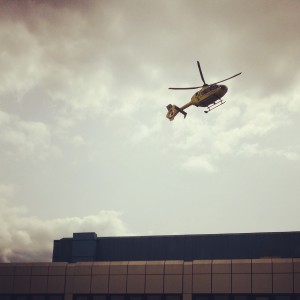 Eindelijk even wat actie, de trauma helikopter hoor je hier best vaak. En nu kon ik hem ook zien en zette hem op de foto vanaf mijn kamer raam.
Comments
comments