Take a look at my life… week 21
Vorige week was er even geen weekoverzicht. Vanwege opnane in het ziekenhuis en een te vroeg geboren kindje. Sindsdien is het hier hectische en kom ik weinig toe aan me blog of zelfs de rust die ik nodig heb.
Als we bij Daan zijn genieten we volop van hem tussen alle informatie door die we krijgen. Dat heb je nou eenmaal met een "special needs" kindje.
Maandag 19 mei 2014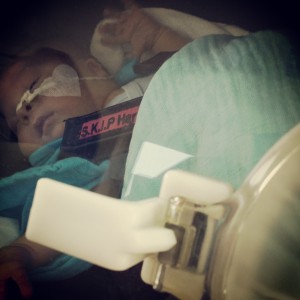 Jeeh eindelijk kregen we te horen dat onze zoon naar het Martiniziekenhuis vervoerd kan worden, vanuit Utrecht WKZ.
Dus ben samen met Daan in de ambulance naar Groningen gebracht.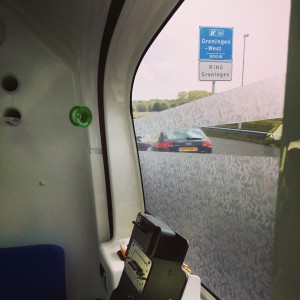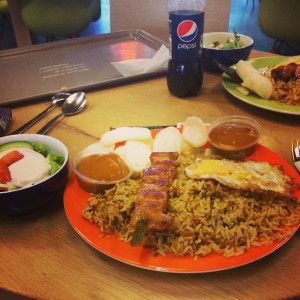 We hebben maar even heerlijk gegeten in het ziekenhuis, ja we hebben nu wel onze krachten nodig. Ze hebben echt heerlijk eten in dit ziekenhuis. En was het ziekenhuis eten zo zat, en ik moest zelf ook nog blijven.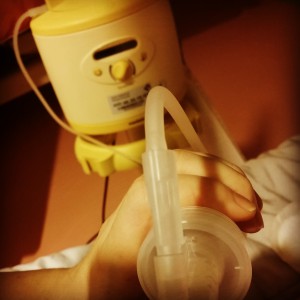 Bert is uiteindelijk naar huis gegaan, en ik bleef alleen achter in mijn ziekenhuis kamer. Zo stil en eenzaam voelde ik me die avond. Maar eerst nog maar even kolven.
Dinsdag 20 mei 2014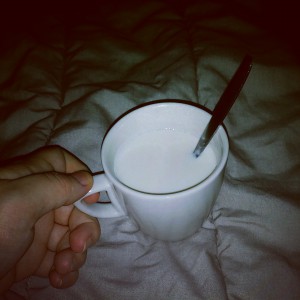 Ik kon die nacht niet slapen, en kreeg een kop warme melk met honing van de verpleegkundige. Heb natuurlijk wel me nachtrust nodig. Daarna toch nog even wat geslapen gelukkig.
Joeppie ik ben ontslagen uit het ziekenhuis. Ik mocht alleen gaan als ik een afspraak zou maken met de huisarts vanwege me te hoge bloeddruk. De afgelopen tijd was zo stressvol dat het helemaal mis ging met me.
We hebben Daan vandaag voor het eerst in bad gedaan, spannend hoor.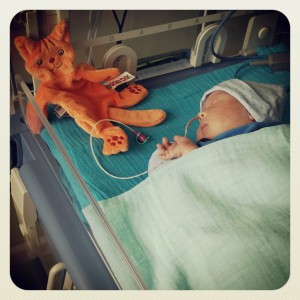 Kan echt uren naar mijn mooie mannetje kijken. Dus sorry voor alle spam nu hihi.
Woensdag 21 mei 2014
Dag 2 ritje ziekenhuis… ben benieuwd hoelang we dat moeten gaan doen.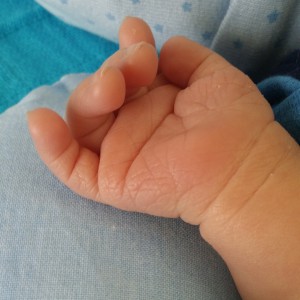 Die kleine lieve vingertjes… *smelt*
Donderdag 22 mei 2014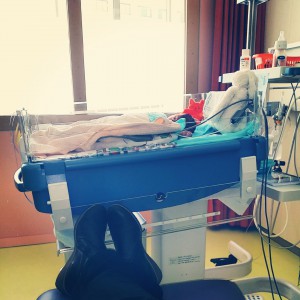 Door alles wat we nu meemaken ben je gewoon moe. En heb nog altijd me rust nodig na die keizersnee. Normaal kan je genieten van je kraamtijd, dat zit er voor mij helaas niet in. Dan maar even relaxen bij Daan in een heerlijke stoel. Deed zelfs even me ogen dicht en geloof het of niet ik doezelde echt even weg.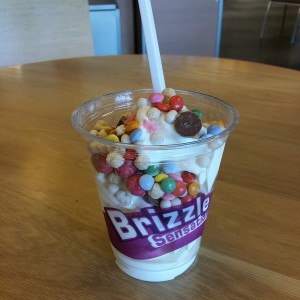 Woensdag hadden we zo,n zin in een ijsje, maar we waren zo laat om naar huis te gaan en we waren het dus vergeten. Dus vandaag trakteerde ik mezelf en mijn man op een heerlijke ijsbeker.
Vrijdag 23 mei 2014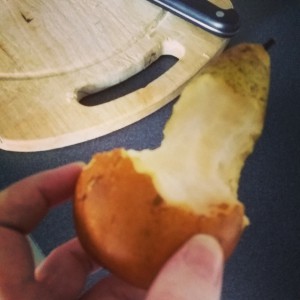 Tussen al die drukte door, denk ik gelukkig ook nog een beetje aan gezond eten. En at dus maar even een peer.
Moest ook nog even in de ochtend naar de dokter voor me bloeddruk, dat was de voorwaarde voor ontslag uit het ziekenhuis.
En natuurlijk gingen we deze middag weer naar Daan toe.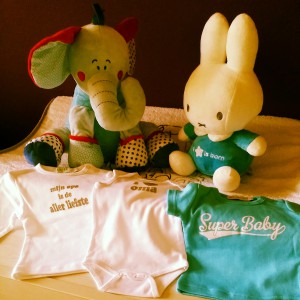 Donderdag avond ging mijn man nog terug naar Daan met zijn ouders. Ik bleef lekker thuis om bij te komen. Toen hij thuis kwam kreeg ik 3 pakjes op bed bezorgd. Jee wat hebben ze leuke dingen gekocht voor onze kleine man. Wilde ze dus even in de aandacht zetten op facebook en daarom deze lieve foto.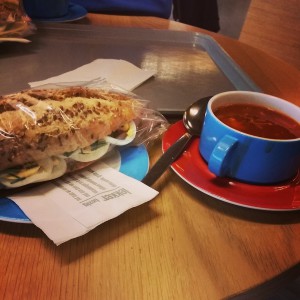 Had ik toch broodjes klaar gemaakt voor deze middag, laten we ze in de koelkast liggen. Nou dan toch maar weer wat in het ziekenhuis eten, ondanks het zo duur is. Maar wel erg lekker hoor.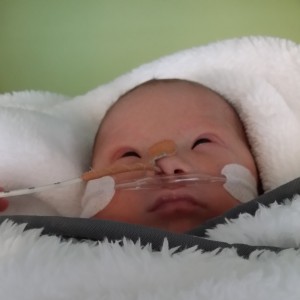 Zo verliefd op hem… *zucht*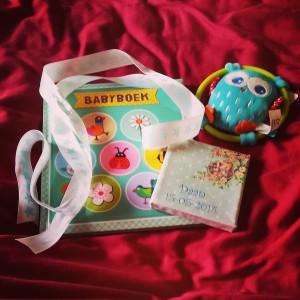 Thuis vanuit het ziekenhuis was er een pakje bezorgt… Ben er erg blij mee. Ook namens Daan bedankt voor alle aandacht.
Zaterdag 24 mei 2014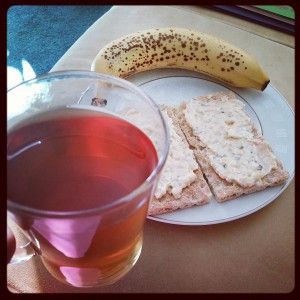 Het blijft wennen als eerst in de morgen eruit te zijn. Ik sliep eigenlijk altijd uit en was altijd later uit bed dan mijn man. Nu is dat echt omgedraaid. Was alweer om 08.00 uit bed om te kolven en daarna gelijk maar even ontbijten.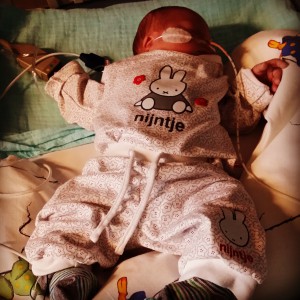 We hielden vandaag een rustdag… En gingen pas in de avond naar Daan toe. De rust deed me goed, maar wat voelt dat dubbel zeg als je graag bij je babyboy wilt zijn. Ik heb hem weer zijn flesje gegeven, en dit keer dronk hij een kleine 5 cc. Hij kan het dus wel, maar het is nog zo te vermoeiend voor hem. De rest ging door de sonde. Toen was het tijd voor een schone luier, en gelijk hebben we hem schone kleertjes aangedaan.
Zondag 25 mei 2014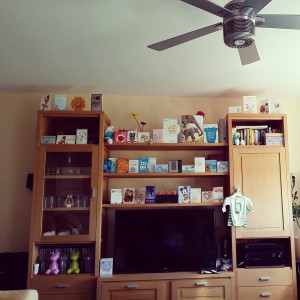 Echt zo leuk al die kaartjes die binnen stromen. Al toen ik thuis kwam vanuit het ziekenhuis stonden er al zoveel kaarten. Die had ik in het ziekenhuis moeten ontvangen, maar ik verhuisde steeds weer van kamer naar kamer en van ziekenhuis naar ziekenhuis. Ben benieuwd of er nog meer gaan komen… hihi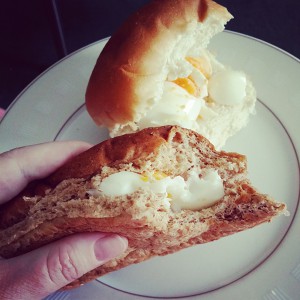 Tussen de middag even lekker broodjes met gekookte eieren eten.
En wat een verassing in de avond zijn we weer naar Daan gegaan. We hebben hem nu voor de 2e keer in bad gedaan, want is wel zo fijn een fris knulletje voordat zijn voetjes dinsdag in het gips gaan.
En hoe was jullie week?
Comments
comments