Wereld downsyndroom dag 2016
"Onvoorwaardelijke liefde voor mijn prachtige zoon, Daan mama en papa houden zielsveel van jouw"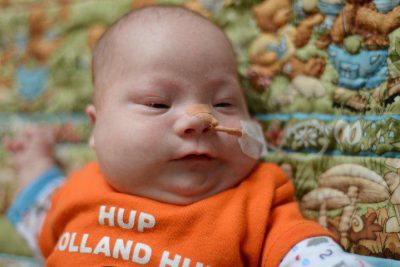 Vandaag is het wereld downsyndroom dag en ik wilde deze dag niet zomaar voorbij laten gaan. Ondanks Daan niet meer leeft ligt mijn hart nog altijd bij het stukje "down" Op het moment dat ik erachter kwam dat ik zwanger was van een kindje met het syndroom van down kwam ik terecht bij D mama,s een Facebook groep waar allemaal mama,s samen komen met hun prachtige kindjes met down. Wat ben ik daar warm verwelkomt. Nog altijd ben ik lid van deze groep, omdat het me pijn doet om afscheid te nemen ervan. En ik ben en blijf een D mama, dus ik hoor er gewoon bij. En ook alle andere op de groep vinden dit nog altijd. Echt veel actief ben ik niet, want vind het wel heel moeilijk te laten weten dat mijn zoon niet meer leeft naar nieuwe mama,s. Ik wil ze niet afschrikken, toch voel ik dat ze het fijn vinden als ik met liefde een beetje steun en advies mee kan geven. En wat is het heerlijk om deze kindjes voorbij te zien gaan op de meest prachtige foto,s. Helaas is er ook vaak verdrietig nieuws te lezen, dat er weer een kindje ziek is en in het ziekenhuis ligt. De warmte die iedereen geeft en krijgt is zo mooi. Dat is dan ook de reden waarom ik jullie dit wil laten zien hoe gewoon deze kinderen zijn. Net zo gewoon als alle andere kinderen, maar met een klein beetje extra zorg.
Ik heb gevraagd aan alle D mama,s om iets kort te schrijven wat helemaal past op deze dag. Lees maar mee.
"Lotte is ons positieve foutje van de natuur.
Mensen vragen wel eens of t erfelijk is of dat t pech is of een foutje van de natuur. Nou wij zeggen vaak…. een positief foutje van de natuur."
"Downtjes blijken een chromosoompje extra te hebben, òf zouden wij één te weinig hebben? Downsyndroom is voor mij: The Beauty of Imperfection"
"Mijn zoon van 18 jaar die werkt bij Brownies&downies in Almere"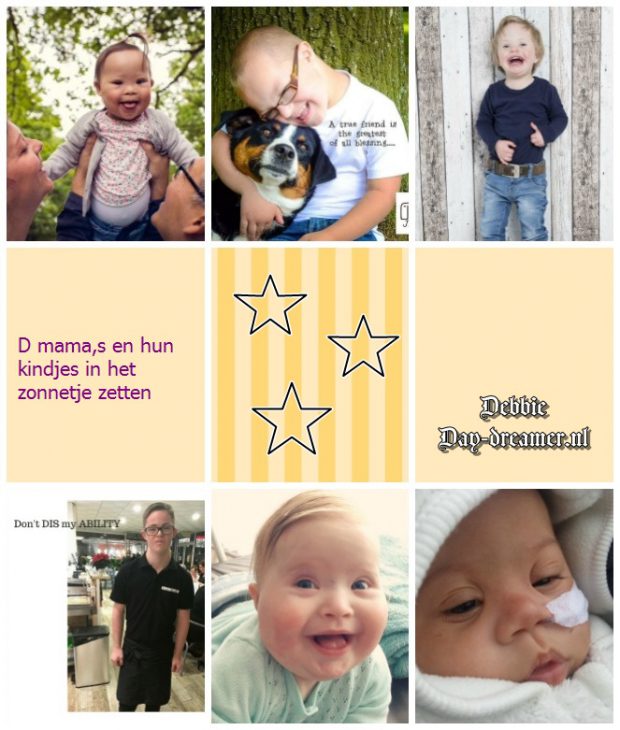 "Het is zo héérlijk als hij zijn armpjes om mijn nek slaat!!"
"Onze kinderen hebben geen chromosoompje teveel, andere mensen hebben er eentje te weinig"……
"Iets wat ik heel erg merkte nadat ik een D mama werd is "dat er een extra grote vat met liefde is open gesprongen,niet alleen voor mijn zoontje maar voor de hele wereld"
"Isa is de liefde van ons leven en zwaait de hele supermarkt bij elkaar! Zoveel glimlachen worden er getoverd. Iedere dag. I love you!"
"Denk in mogelijkheden en niet in beperkingen!
Comments
comments