Gezond en fit 2015 Opdracht 6
Gezonde voeding binnen krijgen is 70% van het afvallen, maar dan blijft er nog 30% over. Naast de gezonde voeding is ook bewegen een belangrijk onderdeel. Je hoeft niet perse fanatiek te sporten. Elke dag een half uur wandelen is al voldoende. Zelf heb ik de grootste moeite om elke dag te wandelen, maar ik sport wel 2 x in de week. Toch is de frisse lucht ook heel goed voor je.
Wat is gezond bewegen?
Met gezond bewegen wordt bedoeld dat je minstens vijf dagen per week een halfuur per dag actief beweegt. Bijvoorbeeld fietsen, stevig wandelen, zwemmen, dansen of tuinieren. Intensief huishoudelijk werk telt ook mee.
Je hoeft niet een halfuur achter elkaar te bewegen, maar kunt dat op je eigen manier over de dag verspreiden. Doe bijvoorbeeld 's ochtends 10 minuten oefeningen, ga 's middags 10 minuten fietsen en aan het einde van de dag nog 10 minuten wandelen.
Voordelen
Regelmatig bewegen is gezond en ook leuk om samen te doen. Als je veel beweegt, raken je spieren, longen, hart en bloedvaten eraan gewend om te werken. Je voelt zich daardoor fitter en je hebt meer energie. Voordelen van bewegen zijn:
Je kunt beter ontspannen en slapen, je bent minder moe en staat 's ochtends gemakkelijker op.
Je hebt minder kans op overgewicht.
Je krijgt sterkere spieren en botten en een mooiere huid.
Je hebt minder kans op diabetes mellitus (suikerziekte).
Het is goed voor je bloeddruk en cholesterol.
Je hebt minder kans op hart- en vaatziekten, zoals een hartinfarct of een beroerte.
Bouw het bewegen geleidelijk op
Als je niet gewend bent aan actief bewegen, moet je rustig beginnen. Het gaat erom dat je zodanig inspant dat je ervan gaat hijgen en je hart sneller gaat kloppen. Maar zorg dat je niet te veel buiten adem raakt. Zodra je stopt met bewegen, moet je weer normaal kunnen praten. Als je naar adem snakt voor je weer wat kunt, ben je te ver gegaan. Breid de inspanning daarna geleidelijk uit. Begin bijvoorbeeld met een wandeling van 10 minuten en ga de dagen daarna wat vaker en langer bewegen. De eerste paar keer krijg je misschien wat spierpijn, maar dat is niet erg. Je zult merken dat het elke week beter gaat. Elke dag een halfuur actief bewegen is beter dan een of twee keer per week een uur intensief sporten.
Houd het bewegen vol
Maak er een gewoonte van om in je dagelijks leven wat extra te bewegen. Neem vaker de trap in plaats van de lift. Laat de auto staan en ga op de fiets naar de winkel of naar je werk. Blijf niet urenlang achter elkaar zitten, bijvoorbeeld voor de televisie of de computer. Al die kleine beetjes helpen om regelmatig en voldoende te blijven bewegen.
De opdracht
Natuurlijk hebben we ook deze week weer een nieuwe opdracht. Ga elke dag even lekker de frisse buitenlucht in. Een half uurtje per dag lekker wandelen. Ga jij met mij deze uitdaging aan?
Voor mij is dit echt een hele uitdaging, want het liefst ben ik momenteel heel veel thuis te vinden.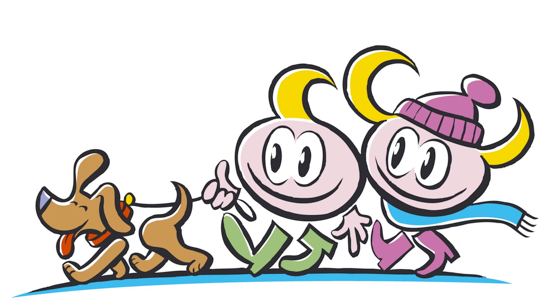 Comments
comments