Hersenspinsel *1*
Wachten wachten wachten
Wachtend boven op je kind die rustig wil poepen. Het voelt als een eeuwigheid boven. Ik besluit even beneden te gaan kijken, maar halverwege de trap hoor ik hem roepen "rustig poepen" En wordt weer naar boven gestuurd. Wat te doen met de rust om mij heen. Ineens komen er woorden op papier en ben ik even in gedachten met de woorden die daar verschijnen. Ergens voel ik even rust. En toch zo nu en dan vliegt mijn hoofd naar Max, het is zo stil daar beneden. Zal het wel goed zijn. Die rust ben ik niet zo gewend als Max thuis is, behalve als ik soms even besluit op bed te liggen als zijn papa er voor hem is.
Stil in huis
Maar nu dit is anders, alvast wennen aan het idee dat hij straks vaker van huis is. Dan wel echt zonder hem, dan gaat hij naar de taaltrein. Naast dat hij nu nog naar de peuterspeelzaal en dagopvang gaat. Aansluitend als hij in april vier wordt naar de kleuterschool. Dan is hij ineens de hele week van huis. Best een heel raar idee, bijna vier jaar zowat alle dagen samen en dan gaat hij naar school. Voor nu voelt dat alleen maar druk in mijn hoofd. Ja ergens voel ik, wat zal het even fijn zijn wat meer tijd en ruimte voor mijzelf te hebben. Alleen de angst overheerst heel erg. De angst van loslaten en het vele alleen zijn. Ik weet dat dit voor vele moeders geldt dat het loslaten van je kind moeilijk kan zijn. Maar wat als je kind nog net geen vier is en alleen met taxivervoer naar de taaltrein gaat. Een vreselijke gedachten bekruipt mij. Hoe dan, hoe gaat Max hierop reageren dat ik niet mee ga hem erheen brengen! Wat als er iets onderweg gebeurd, of op de taaltrein. Of hij wordt ziek, ik kan er niet zo snel zijn als nu hier op ons dorp waar hij straks naar school gaat. Wat dan wel weer ergens een fijne gedachten is dat zijn opa en oma heel dichtbij de taaltrein woont. Dat hun hem dan wel opvangen, als er iets is. Maar toch, dan wil je het liefst zo snel mogelijk bij je kind zijn als er iets is.
Druk in mijn hoofd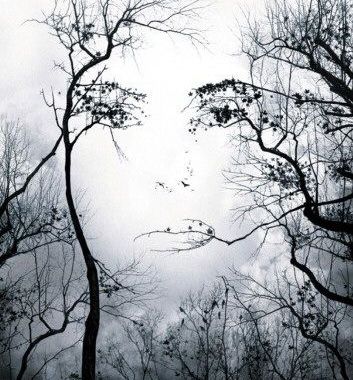 Zoveel gedachten gaan door mij heen, het is echt een hele nieuwe fase waar we doorheen gaan. Een mooie nieuwe uitdagende fase, en heel gezond. Maar mijn hoofd raakt gewoon een beetje in paniek hiervan. Het begon al op het moment dat ik vorige week bij de intake van de taaltrein hoorde dat hij 19 maart mag/kan starten. Want gelijk schoot het in me hoofd, ik moet dan nu meteen die taxi vergoeding gaan aanvragen. En dat is best wel even een ding. Inmiddels zijn de formulieren ingevuld en doorgestuurd naar de taaltrein waar nog een handtekening van nodig is. Daarna kan hij door naar de zorgverzekering. Als het allemaal maar op tijd komt, aangezien drie weken snel om zijn.
Leuke dingen regelen
Daarnaast zijn er ook wel weer leuke dingetjes voor om te regelen. Zo moet hij op de taaltrein zijn eigen eten en drinken mee hebben, net als op de keuterschool gewoon. Dus samen met Max zochten we een hele leuke broodtrommel uit, het moest er eentje van Peppa Pig zijn van hem. En ik wilde het liefst met vakjes. Dus de zoektocht begon, en zo kregen we een hele leuke thuis gestuurd. Helaas was hij stuk, en hebben inmiddels een nieuwe ontvangen. Daarnaast een leuke Cars schoolbeker besteld en een waterfles. Zo heeft hij alles wat hij nodig heeft om daar te kunnen eten en drinken.
Comments
comments