My weekly de afgelopen maand
Ik heb heel weinig online gezet, en daarom heb ik nu een foto verslag van de afgelopen maand. Heel veel geniet foto,s van Max. Want daar draait mijn leven volledig om. Ik geniet zo veel van dat mannetje. Ja er zijn ook zeker nog zware dagen. En heb ook zeker meer voor mijzelf nodig, wat heel langzaamaan komt. Maar eigenlijk zie je het hier ook in alle foto,s dat ik alles met Max doe, en weinig zonder hem.
Geniet van alle leuke foto,s die voor jullie klaar staan.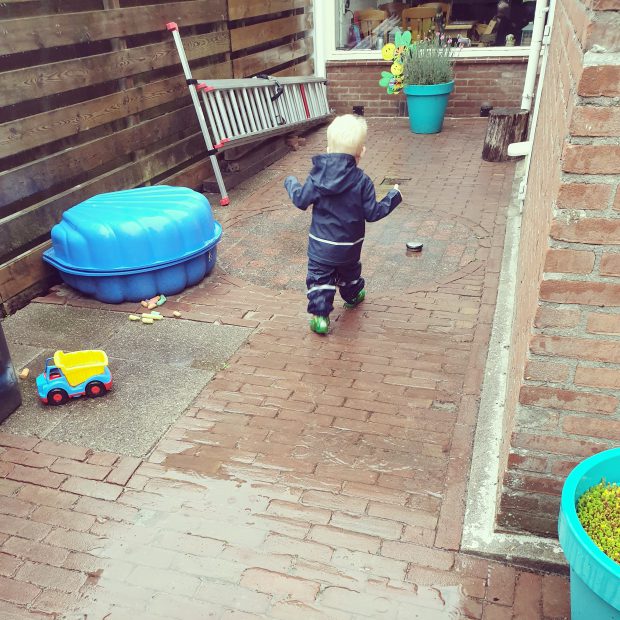 Max vind regen helemaal niet erg, nee hij is ook helemaal ingepakt met zijn laarzen en regenpak. Lekker door de plassen stampen. Zijn mama vond het minder leuk dat we op de fiets weg moesten met het noodweer brrrr.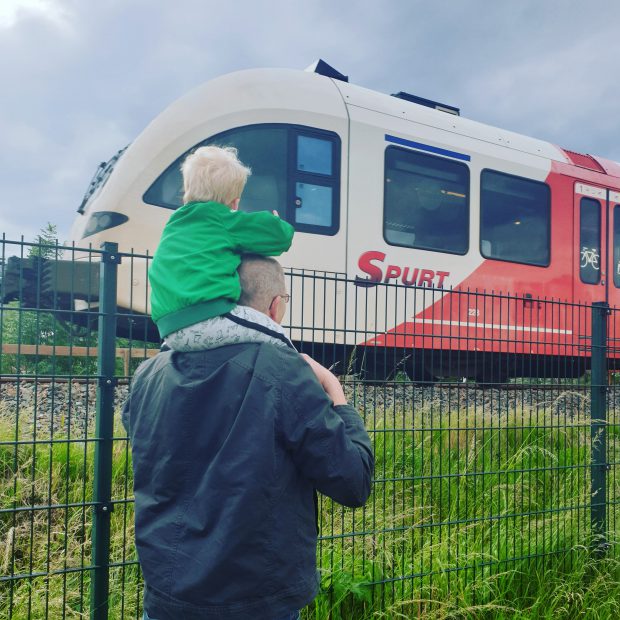 Max is en blijft gek op treinen, dus zo nu en dan moeten we eraan geloven om met hem naar de treinen te gaan kijken. Moet je zien zo lief bij papa op de schouders kijken naar die geweldige trein.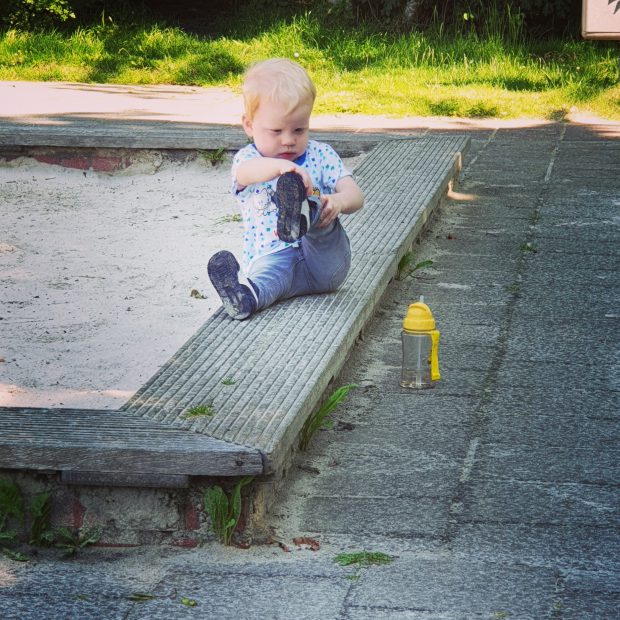 Lekker even spelen in de zandbak, dat blijft wel een favoriete bezigheid van deze kleine man. En ik geniet aan de kant als hij zo lekker aan het spelen is. Daarna al het zand van hem afschudden anders mag hij niet meer naar binnen. Ik blijf het zelf rotzooi vinden, en vies aanvoelen. Maar ik gun hem zijn plezier ermee.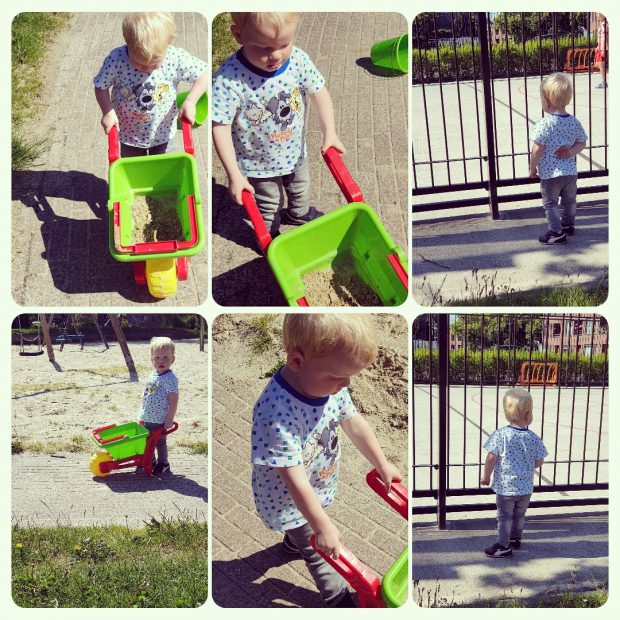 Ja en zolang het mooi weer blijft, blijven wij naar de speeltuin gaan. Zo blij kan ik hem ermee maken. Er was een ander kindje aan het spelen in het zand, waar Max gebruik van heeft gemaakt. Ik leen even de kruiwagen van het jongetje. Leuk hoe ze op hun manier samen spelen…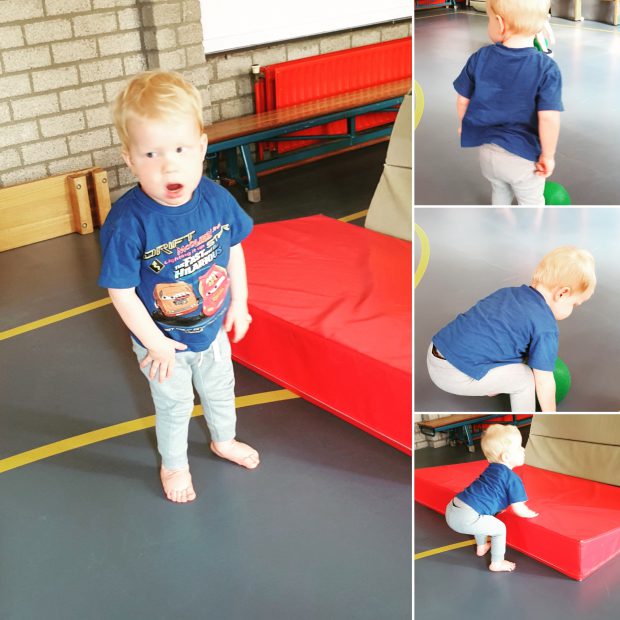 De eerste keer naar de peutergym. Eerst was hij super verlegen, maar snap ik wel hij is ook echt de jongste van de groep. Maar uiteindelijk ging hij los en lekker zijn eigen gang. We mochten even op proef komen tot de zomervakantie. Want een vereiste is wel dat hij zonder mij in de zaal kan zijn. En dat is nog wel spannend voor hem, als hij eerst echt even de kat uit de boom moet kijken. Maar dat zal wel goed gaan komen.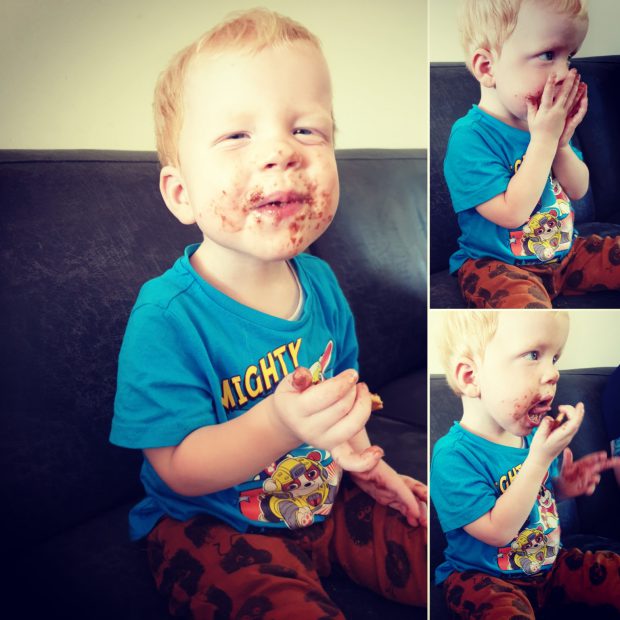 Even een lekker chocolade koekje eten, wat is hij om op te vreten dat kind van mij. Hem zo te zien genieten van een koekje.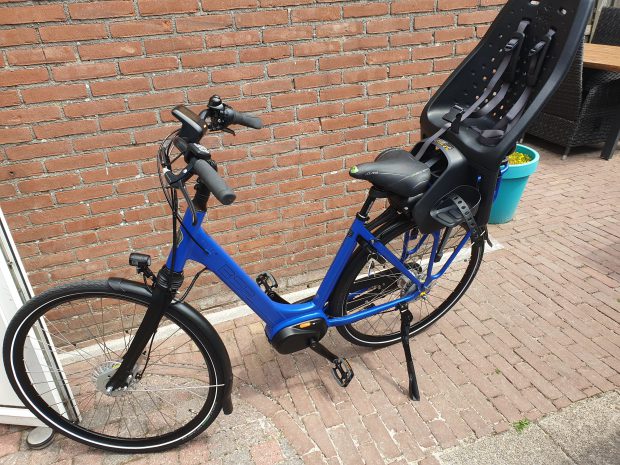 Er moest een nieuwe fiets komen, maar die zijn wel heel duur. Een nieuwe elektrische fiets, en daarbij een achterzitje voor Max. Mijn oude fiets was echt helemaal op. Wat moest ik enorm wennen aan deze nieuwe fiets, maar hij fietst zo fijn. Ook moest ik heel erg wennen aan dat Max nu achterop zit, minder gezellig. Maar voorop kan hij gewoon niet op deze fiet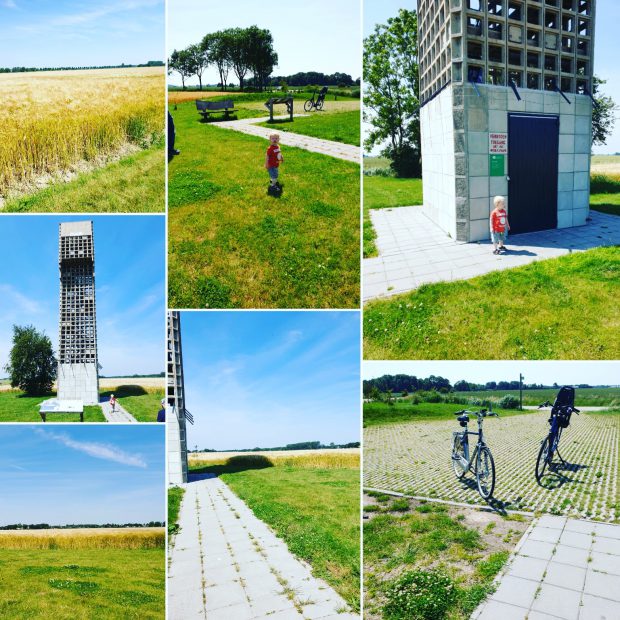 De dag erna hebben we de fiets gelijk maar even goed uitgeprobeerd, en zijn we een stuk gaan fietsen. Het was er heerlijk weer voor. En Max vond het ook erg leuk om mee te gaan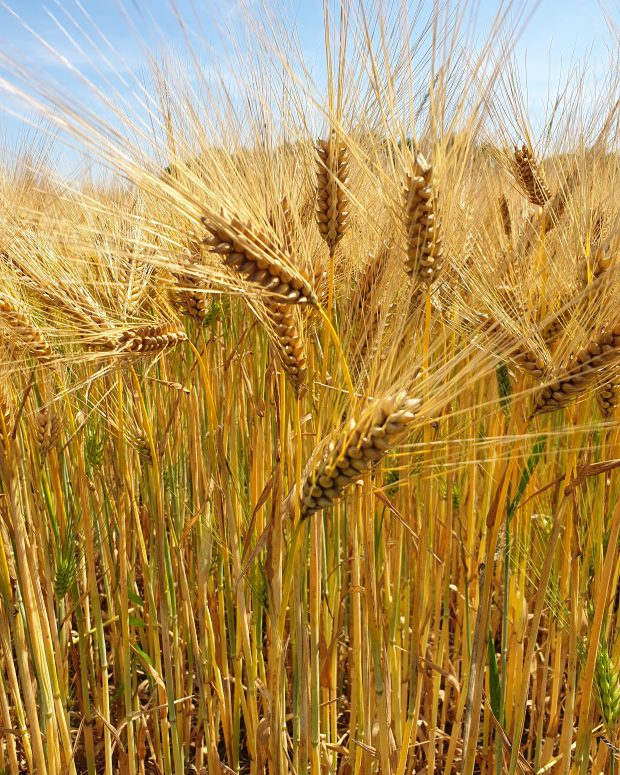 Wat ziet dat er mooi uit, het lijkt wel goud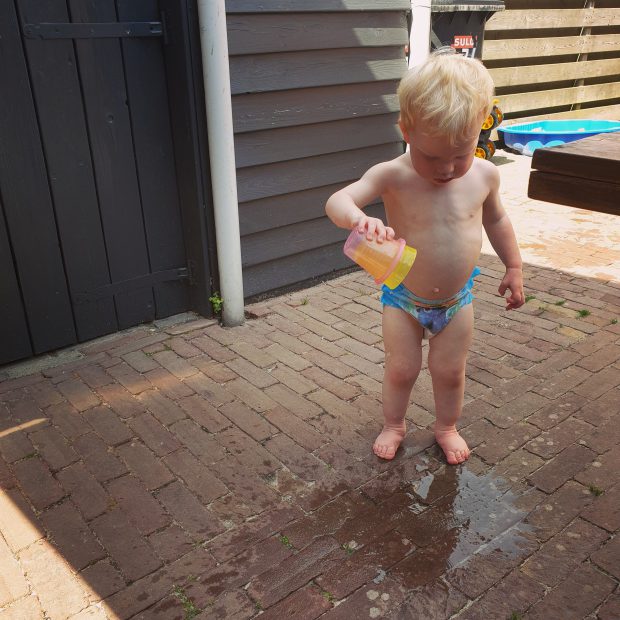 Prachtig weer dus dat houd in lekker in de tuin met water spelen. En hij genoot er enorm van. Zelf vind ik het eventjes leuk in die warme zon, maar niet te lang. Toch doe je alles voor je kind, dus heb best wel lang buiten gezeten bij hem terwijl hij zo lekker aan het spelen was.
Mooie blauwe lucht, echt even genieten in de tuin.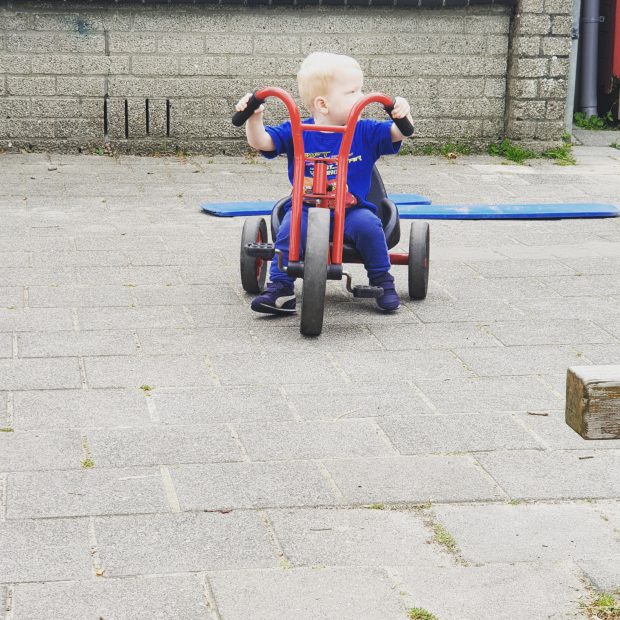 Tweede keer naar de peutergym en omdat het lekker weer was besloten ze lekker buiten te gaan spelen. Hoe stoer op die fiets.

Dan nog even met de kruiwagen rond lopen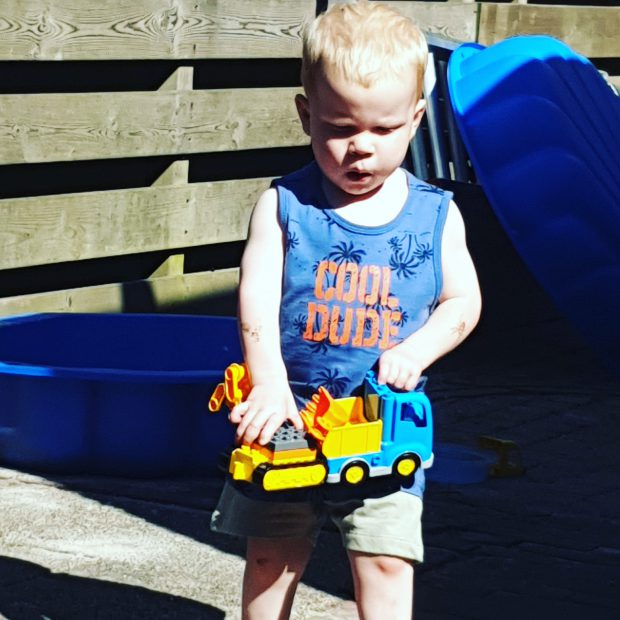 En dan weer lekker in de tuin spelen. Hij is zo gek op zijn kiepwagen en graafmachine, hij heeft inmiddels twee van die setjes. Dus eentje mag hij buiten gebruiken.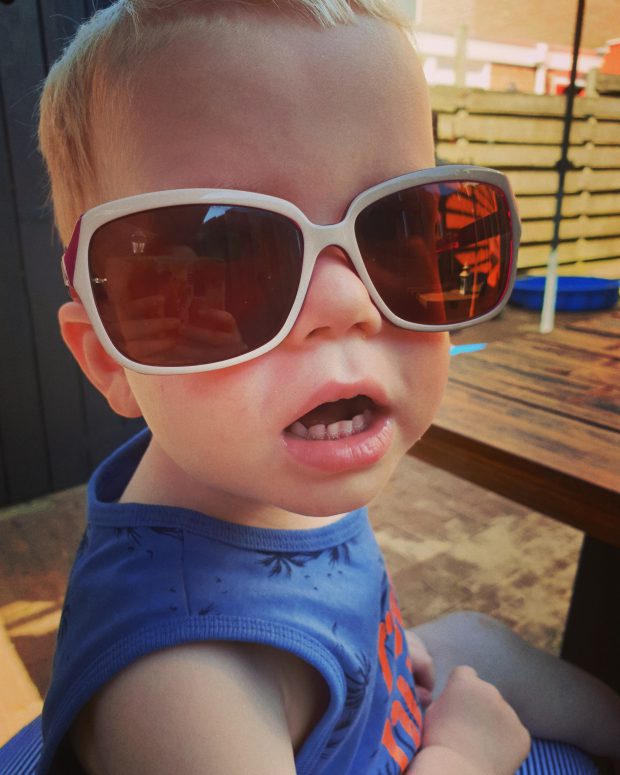 Hij wilde zo graag mijn zonnebril op, nou vooruit eventjes dan poseren.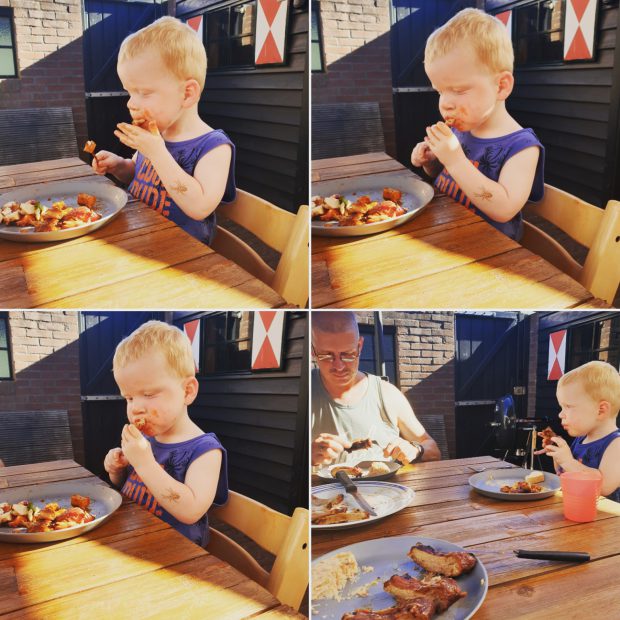 Die avond gingen we ook lekker voor de eerste keer dit jaar aan de bbq. Het heeft heerlijk gesmaakt, denk dat het wel aan mijn mannen te zien is.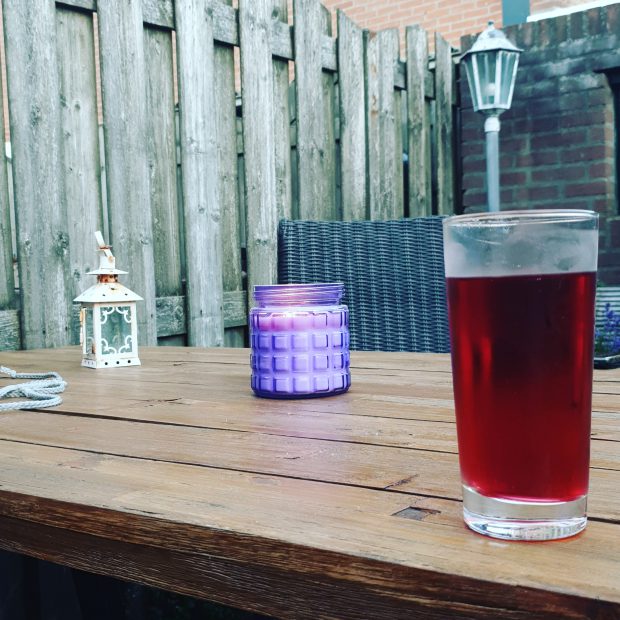 S,avonds hebben we nog lang buiten gezeten, heerlijk genoten van het weer en elkaar.
Omdat Max ineens graag mijn zonnebril wilde, hebben we hem een eigen gegeven. Daarnaast kreeg hij nog een pet die hij zelf uitzocht. En de grote schep, die hij heel graag wilde hebben. Dus hij is enorm verwend weer.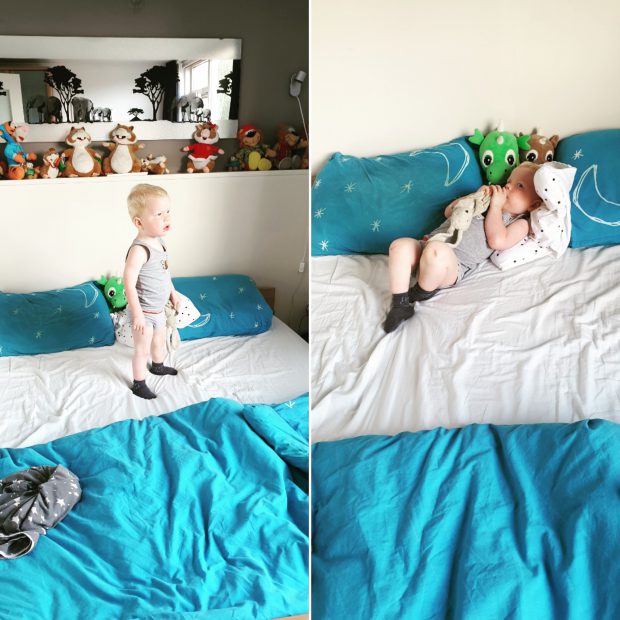 We hebben echt een kleine slaapkop in huis. Als ik hem uit bed haal, gaat hij of gelijk weer liggen. Of zoals hier neemt hij gewoon zijn kussen en konijn mee naar onze slaapkamer om te gaan logeren. Lekker ding is het ook.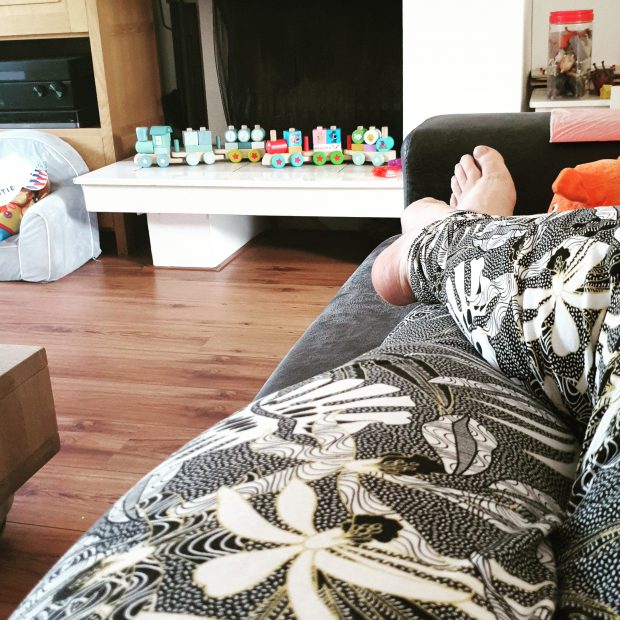 Even relaxen, het was mijn eerste week onder behandeling bij de Berkenhof. Drie dagen in de week therapie krijgen in een groep. Wat is het enorm zwaar. Nog vijftien weken te gaan. (ik zal hier later nog eens op terug komen)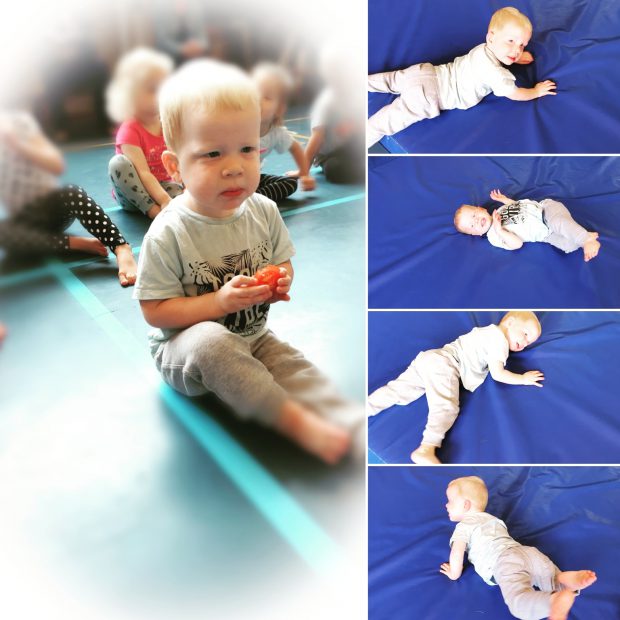 Afsluiting van de peutergym, ze hadden in de grote zaal een luchtkussen neergelegd. Waar ze overheen mochten springen, achteruit lopen en rollen. Max moest er helemaal niets van weten. Hij was zo verlegen dat hij in mijn armen kroop. Maar na een tijdje wilde hij toch met papa aan de hand erover heen lopen. De tweede keer moest papa mee lopen maar zonder hand vast te houden. En toen kwam hij los, en had de grootste lol. Onwijs hyper rende hij er steeds overheen, en daarna samen met papa proberen te rollen. Hij gierde het uit. Daarna nog enorm verwend bij de gym met limonade, koekjes en een spekje. Ja ook kregen ze een stukje tomaat. Maar meneer nam een hapje en gaf hem snel aan mij. Ja snap het wel, ik lust ze ook niet koud. Alleen nu was ik genoodzaakt hem wel op te eten…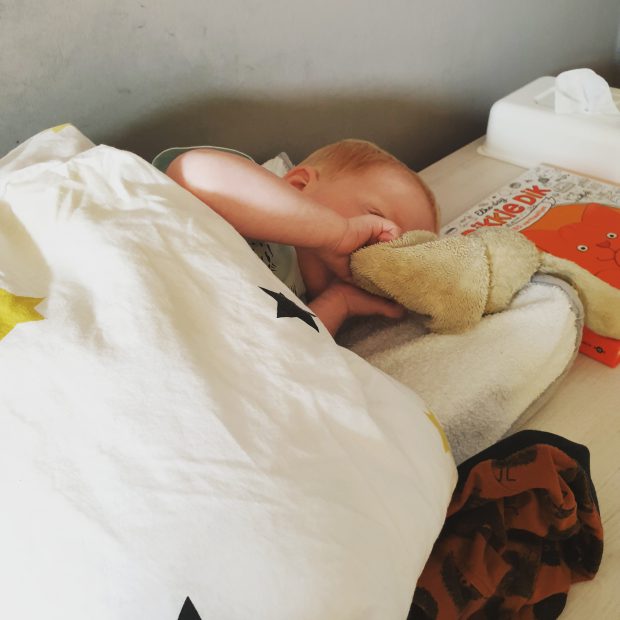 In de middag lekker slapen, maar hij ging weer verder op de commode toen ik hem eruit halen. Slaapkop, heeft hij niet van een vreemde.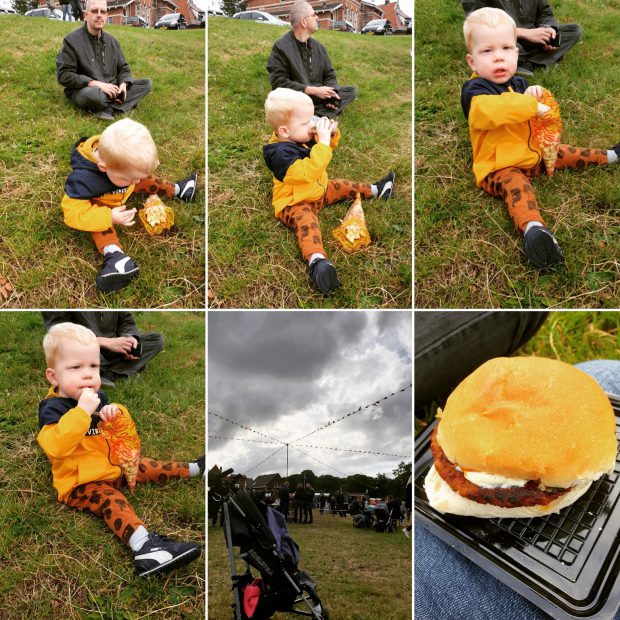 Gelukkig klaarde het weer op, en zijn we s,avonds nog even gaan kijken bij het food en drink evenement. Max genoot van alle lekkers, en ook lekker rond lopen, rennen en dollen op het gras. Hem later naar bed gedaan dan normaal. En dat was de volgende ochtend te merken, hij was bekaf blijkbaar. Pas om 10.00 uit bed gehaald, maar moest hem alsnog wakker maken.
Hoe doen jullie dat als je kindje zolang nog slaapt in de ochtend gewoon laten liggen tot ze wakker worden of toch zelf uiteindelijk wakker maken?
Comments
comments