Take a look at my life *week 34*
Vorige week is er geen weekoverzicht geweest, omdat ik toen nog twijfelde om te vertellen op dit moment dat ik opgenomen ben. En dan is het best lastig een weekoverzicht te schrijven. Maar nu dat ik het heb open gegooid kan ik deze keer weer schrijven over mijn week. En ik heb de foto,s van de afgelopen tijd die ik eerder niet heb gedeeld er ook gewoon bijgevoegd. De afgelopen twee weken stonden in het teken van therapieën en de binding met Max. Al is er best wel veel binding met Max, want we hebben echt hele fijne momenten en best veel ook. Maar toch extra binding kan geen kwaad als er soms ook irritatie bijkomt kijken. Wel merk ik dat het minder is, nu ik de zorg kan delen daar.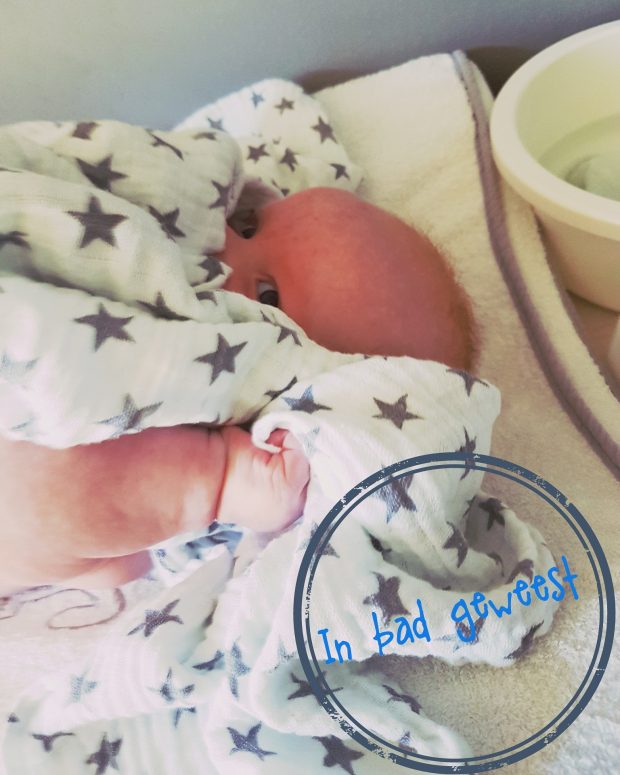 Op zondag is het thuis altijd tijd voor een badje, dus de dag voordat ik mijn intake gesprek had in Utrecht ging Max heerlijk in bad. En dit was het beeld na zijn badje. Echt een klein dondersteentje zo stiekem boven het doek uitkijken.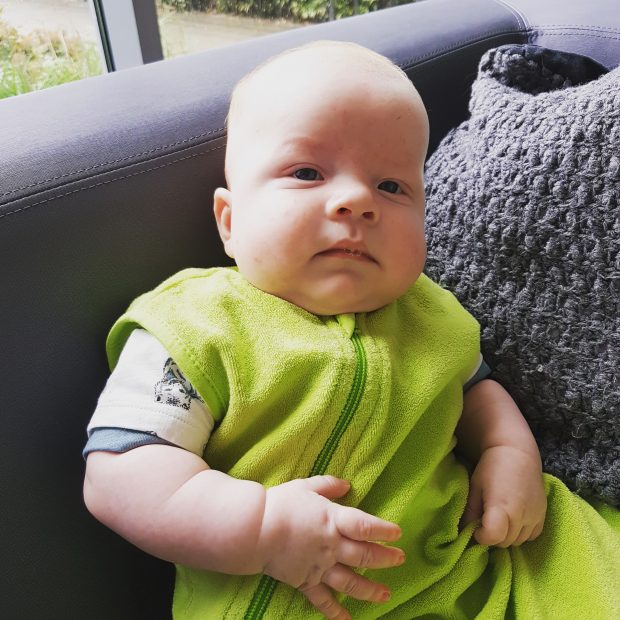 Wat een bink hier toch, hier zat hij op de bank op de MBU nadat hij uit bed was gehaald voor een flesje. Hij had zijn slaapzakje dus nog aan. Soms wel jammer dat ze daaronder vaak zijn kleertjes aan laten, terwijl ik zelf hem altijd in de slaapzak met romper doe. Maar goed er word goed voor hem gezorgd als ik het niet hoef of kan doen.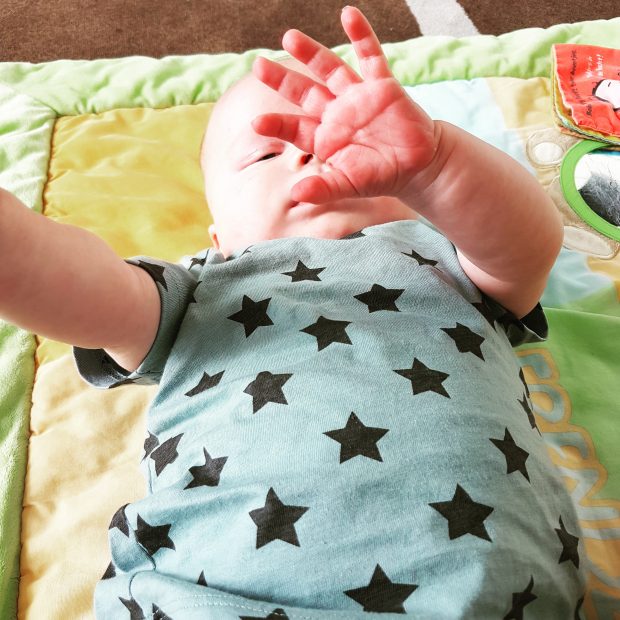 Lekker even spelen op het kleed, en volgens mij dacht Max even geen foto,s meer maken hoor mama. Maar ja sorry jongen ik vind het fijn om te doen. Ook als herinnering later.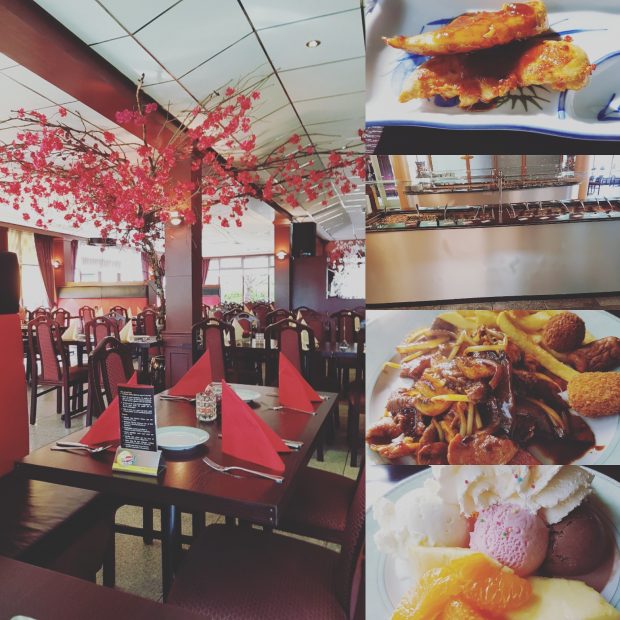 Zondag,s kwam mijn partner naar Utrecht en heeft even wat momenten gehad met zijn zoon. We hebben ook heerlijk even gewandeld met hem erbij. En in de avond voordat hij weer terug naar huis ging hebben we samen heerlijk gegeten. We zijn naar Mister Chi gegaan om te gaan wokken. Dit was echt even heel gezellig zo met z,n tweeën. Sinds Max er is hebben we dit soort dingen niet meer gedaan. Daarna heeft hij mij weer terug afgezet en zelf is hij naar huis gegaan.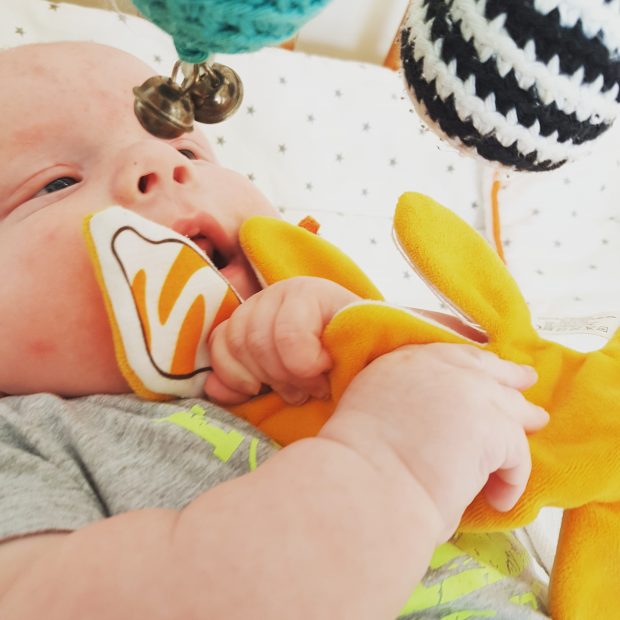 Even spelen in de box, kijk nou hij begint nu echt dingen vast te pakken. Zo leuk te zien hoe hij zich ineens snel ontwikkeld.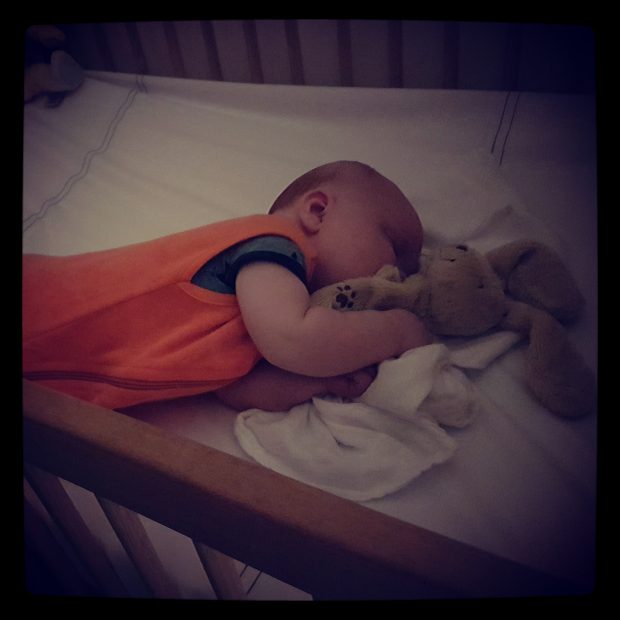 Hier schrok ik me rot, dit was de eerste keer dat ik hem zo in bed aantrof. Gelukkig zag ik ook wel het hele lieve schattige erin. Maar dat neusje, ik vind het gewoon een eng idee. Maar moet er toch echt aan gaan wennen. Want ik tref hem steeds vaker zo of op zijn buik aan.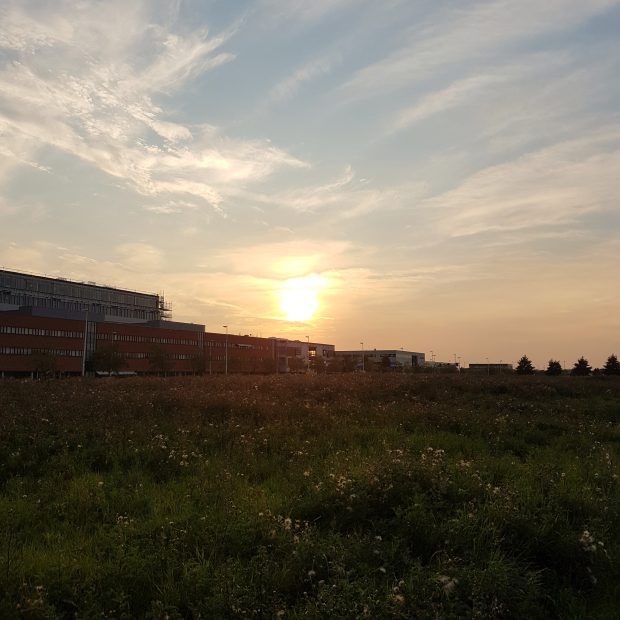 Een avond wandeling voor mij, ik mag nog niet alleen met Max van de afdeling af. Maar zelf even wandelen dat mag wel. En heb me voorgenomen dit toch echt elke dag even te doen. Want hoe moe ik vaak ook ben het doet me ook wel goed.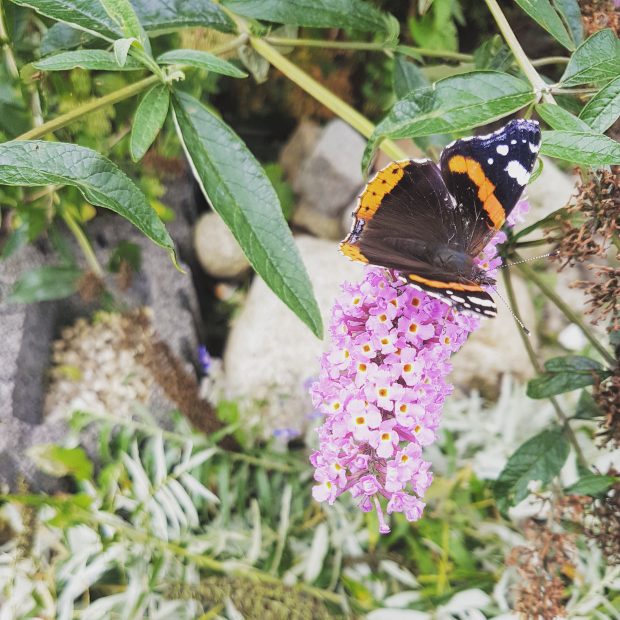 Na twee weken ben ik even op verlof thuis. Dit vind ik best wel even fijn. En onze plant in de tuin moet er eigenlijk uit, want dit groeit als kool en ziet er niet uit. Maar trekt wel vele mooie vlinders. Dus voordat ik hem moet gaan missen (wat wel even nog gaat duren) nog een foto van een vlinder gemaakt.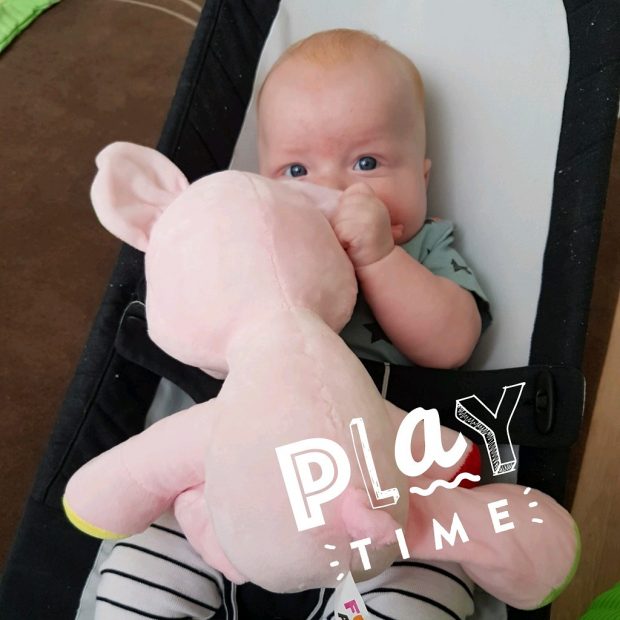 Deze foto had ik al eerder genomen, toen mijn mama was geweest. De roze knuffel heeft Max gekregen van zijn oma.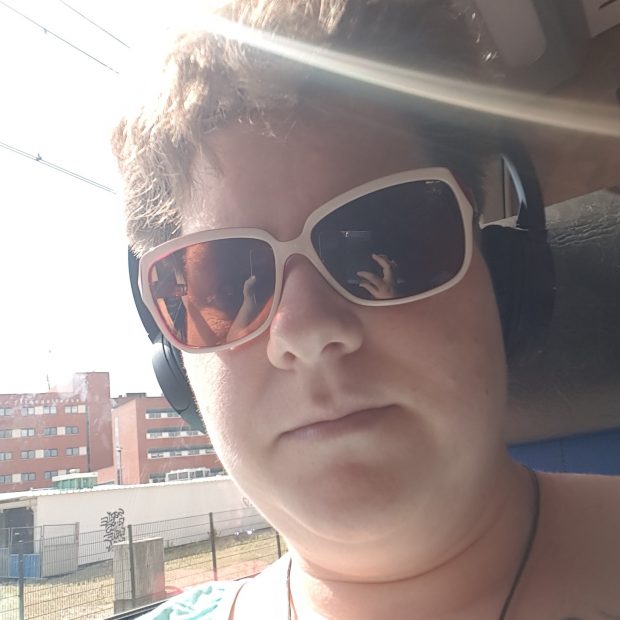 Onderweg van huis terug naar de MBU met de trein
Best mooi uitzicht in de trein.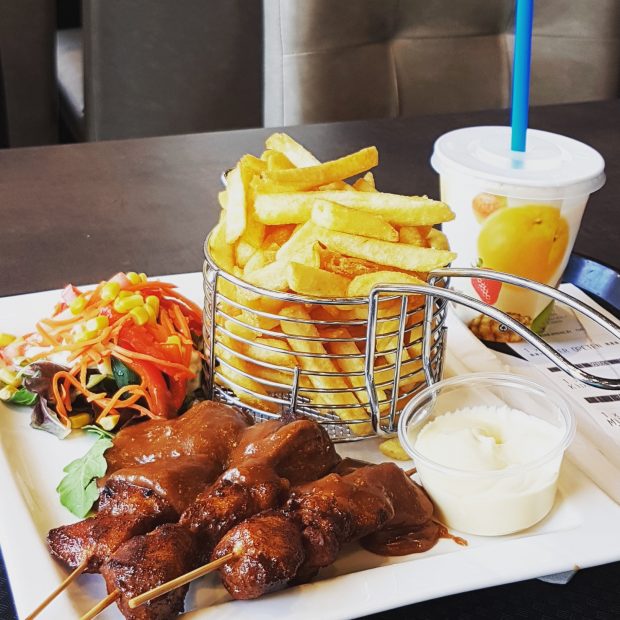 Bij aankomst even wat eten voor ik lopend verder ga vanaf het station naar het ziekenhuis.
Comments
comments