Take a look at my life… week 7&8
Maandag 10 februari 2014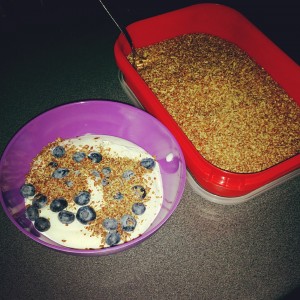 Eerst maar eens ontbijten, en heb nu voor het eerst lijnzaad door me yoghurt gedaan. Kijken of dat gaat helpen om toch nog wat beter naar de wc te kunnen. Heb ook voorlopig wel genoeg ervan.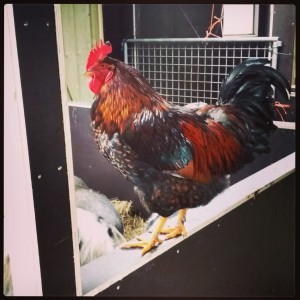 Daarna was het tijd om naar me werk te gaan, en ben de varkens stal in gedoken om daar schoon te maken. Dat is de laatste tijd wel de enige plek die ik schoon houd. Is ook het minst zware om schoon te maken. En deze haan stond er zo mooi voor om op de foto te zetten.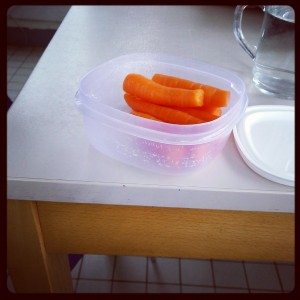 Even een tussendoortje op het werk, ja een gezonde snack met een glas water erbij.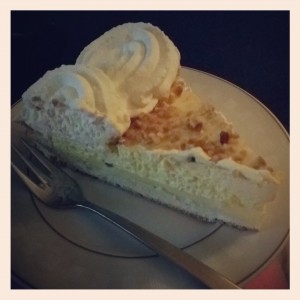 Ja en in de avond hebben we gewoon even genoten van iets heel slechts… maar daar hadden we zo,n zin in aangezien we dit niet op mijn verjaardag hebben gegeten mocht dat nu wel even.
Dinsdag 11 februari 2014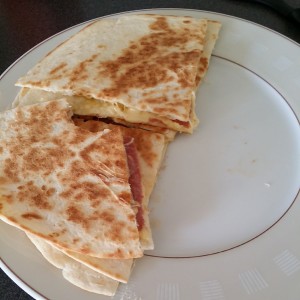 Tussen de middag lekker wraps gegeten met kaas en gegrilde gehakt erop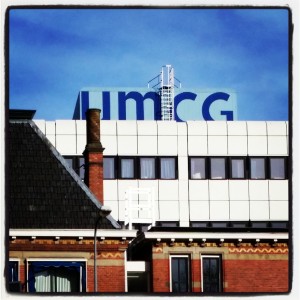 En in de middag had ik weer eens een afspraak in het ziekenhuis staan. Controle bij de verloskundige, waar ik nog even heb gevraagd of ze een plaatje van ons kindje konden afdrukken. Verder was alles in orde, gelukkig ook me bloeddruk dus.
Woensdag 12 februari 2014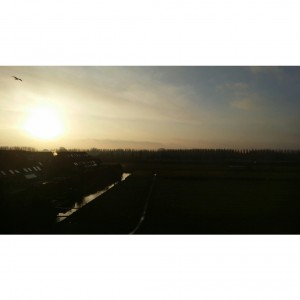 Goedemorgen weer even een mooi plaatje van de ochtend, een heerlijk zonnetje te zien. Maar eenmaal buiten zo koud…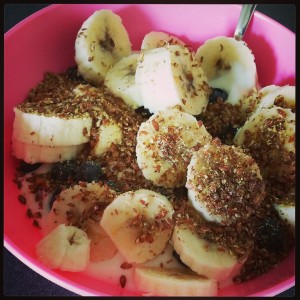 Voordat ik naar buiten ging natuurlijk eerst ontbijten met vruchten yoghurt, banaan, blauwe bessen en lijnzaad.
Vandaag even een dagje niet veel doen hoor… Ben wel even naar de supermarkt geweest voor een paar boodschapjes, en daarna een lekkere lunch gemaakt.
Vrijdag 14 februari 2014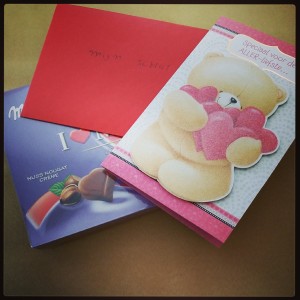 Ik kroop me bed uit en vond dit in de woonkamer, mijn vriend heeft me dus nogal verrast hiermee zo lief.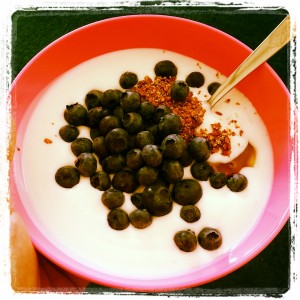 Daarna was het tijd om gezond te gaan ontbijten. Toen heb ik nog even een vriendin gebeld, en was het tijd om me klaar te maken om weg te gaan. Ik had een afspraak in de stad met een maatschappelijk werkster. Een heel goed gesprek gehad, en om 12:30 hebben we afscheid genomen van elkaar.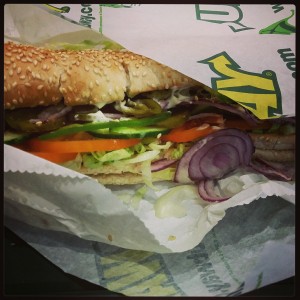 Om zo,n tijd begin je natuurlijk trek te krijgen en dacht er zit een subway in de buurt dus daar stap ik maar even naar binnen om een heerlijk broodje te eten. Ik ben echt gek op de broodjes van de subway, zo lekker.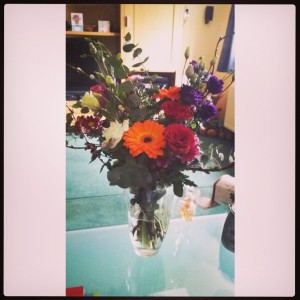 Laat in de middag werd er een bos mooie bloemen bezorgd, en die kwamen van mijn mams en haar man. Echt zo lief, gewoon omdat we dit verdienen na alles wat we doormaken.
Zaterdag 15 februari 2014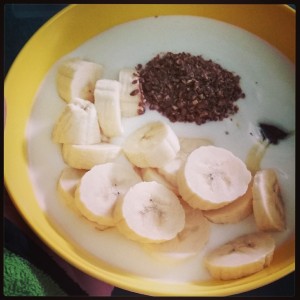 Lekker uitgeslapen, nou ja lekker had gewoon niet veel geslapen. Slaap gewoon best slecht… Eerst maar eens een ontbijtje dan maar, die kleine moet toch ook goed gevoed worden hihi.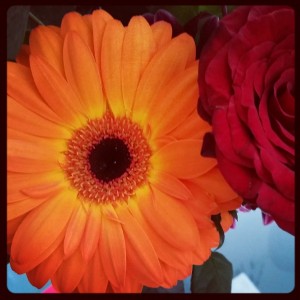 Gewoon even een mooi plaatje geschoten, dat is het leuke als er mooie bloemen op tafel staan.
In de middag zouden we alleen even naar de Zeeman gaan om kleding haakjes te kopen voor de baby kleertjes, nadat we die hebben gekocht besloten we nog even naar Karwij te gaan. We wilde opzoek gaan naar wand kubussen voor de baby kamer, maar uiteindelijk hebben we besloten het niet te doen. En zijn we verder opzoek gegaan naar foto lijstjes voor het kamertje.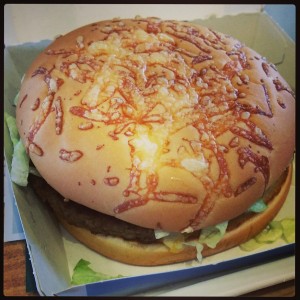 En toen zijn we even wat gaan eten bij de mc donalds, deze nieuwe burger was echt heel erg lekker. Thuis was het de bedoeling om even rust te nemen maar ben toen gaan bellen en was zolang aan de telefoon dat het rusten geen zin meer had.
Lekker in de middag kip saté gegeten, daar kan ik zo van genieten.
Maandag 17 februari 2014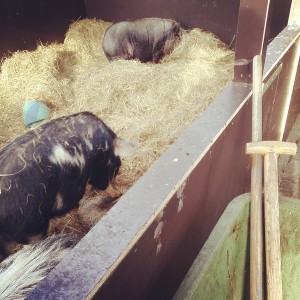 Weer aan het werk, en de varkens blij maken met een schoon hok.
Dinsdag 18 februari 2014
Omdat ik normaal op woensdag avond ga sporten maar er dan niet ben, ben ik deze middag maar even gaan sporten. Had gehoopt dat ik Anna nog even zou tegen komen, maar helaas. Ze gaat voor 2 maanden op reis dus of ik zie haar dan pas als ik nog kan sporten met me dikke buik, of de eerst volgende keer dat ik haar zie is als ze op kraam bezoek komt.
Woensdag 19 februari 2014
Even een dagje genieten samen met mijn vriendin op de huishoud/negenmaandenbeurs
Donderdag 20 februari 2014
Even een dagje helemaal niks doen, was ook zeker wel nodig na zo,n lange vermoeiende dag op de beurs. Dus het was pyjama dag.
Vrijdag 21 februari 2014
Het was weer eens boodschappen dag, dus weer alles voor de hele week in huis gehaald.
Zaterdag 22 februari 2014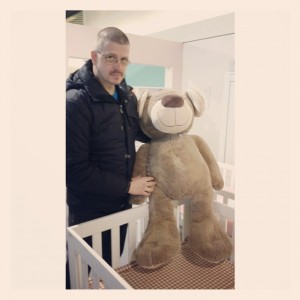 Vandaag weer even op pad geweest naar de baby winkels, wilde graag een Doomoo seat kopen maar de kleur die ik wilde hadden ze niet op voorraad ja 2 die in de winkel stonden maar wil wel een nieuwe hebben. Dus besloten hem online te bestellen, en heb ik toch de andere onderdelen ervan gekocht wat eerst niet de bedoeling was. Nu kunnen we hem straks als wipstoeltje gebruiken. En deze foto was eigenlijk een hint voor opa… hihi hij trapt er helaas niet in.
Zondag 23 februari 2014
We zouden vandaag even een wandeling gaan maken en lekker fotograferen. Maar de plek waar we terecht kwamen stond zoveel wind dat je amper lopend vooruit kwam. We besloten verder te kijken, maar de hele wandeling ging niet door. We waren wel in de buurt bij een nicht van mijn partner dus daar zijn we even langs gegaan.
Comments
comments