HAPPY CHALLENGE just do it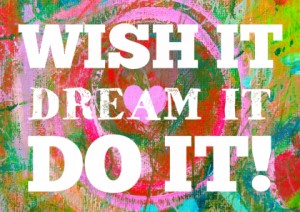 Ik dacht dat het niet moeilijker kon de opdrachten, maar wilde deze al bijna overslaan. Niet dat ik het niet wil gaan doen, want onbewust ben ik er al mee bezig. Maar het ook op te schrijven weet ik niet zo goed hoe ik dat moet doen. Dus ik maak maar even een begin en zie wel of het gaat lukken.
Als eerste ben ik echt heel druk aan het genieten van me zwangerschap dus dat ben ik aan het DOEN, hoe ik dat doe… Nou ik ben weer lekker bezig met rond neuzen in de winkels voor spullen voor de kleine uk en natuurlijk zo nu en dan wat kopen. Weer druk aan het fantaseren hoe het is als de kleine uk er is, en lekker weer verder met het kamertje wat bijna af is. En natuurlijk de negen maandenbeurs waar ik heerlijk heb geshopt. En van elk trapje die ik voel geniet ik, zelfs als ik daar wakker mee gehouden wordt.

Het gezonder eten begint af en toe beter te gaan, ik neem weer wat meer groente bij me brood of als tussendoortje. Maar helaas snaai ik nog steeds ook naar ongezonde tussendoortjes. Maar ik weet zeker dat het wel weer echt goed gaat komen. Voor mijn zwangerschap lukte het ook, ben toch toen 25 kilo afgevallen en nu gaat het alleen om het gezond eten en niet om het afvallen. Dat afvallen ga ik na me zwangerschap weer doen.
Rust pakken gaat gelukkig ook beter, behalve dan dat ik weinig slaap s,nachts. Vaak wakker worden, maar neem nu overdag wat vaker me rust weer.
De dingen waar ik minder energie aan wil besteden blijft een stukje moeilijker
Het pieker gedrag is wat minder omdat ik geniet van de zwangerschap en me nu even geen zorgen maak over hoe en wat als de kleine uk er is. Dat loopt vast allemaal wel los, en daar ben ik zelf ook zo nu en dan mee bezig dat ik de juiste hulp ga krijgen.
Niet zo snel boos worden, dat gaat nu even beter maar dat komt gewoon omdat ik beter in me vel zit en ook omdat ik vele goede gesprekken de laatste tijd heb gehad met me partner. Dat helpt gewoon heel erg goed.
En als laatste me niet druk maken om wat andere zeggen over je, tja dat blijft een lastige… Ik trek me snel dingen aan, en daarom ben ik zo blij dat ik nu alleen nog maar positieve reacties heb gehad over onze beslissing van de zwangerschap. Ik ben zo bang voor negatieve reacties, hoe ik daar mee om zou gaan. Ik weet dat ik me daar niet druk om moet maken en het van me af moet laten glijden als je zulke reacties gaat krijgen maar hoe!!! TIPS ZIJN WELKOM

Comments
comments