Zes weken opname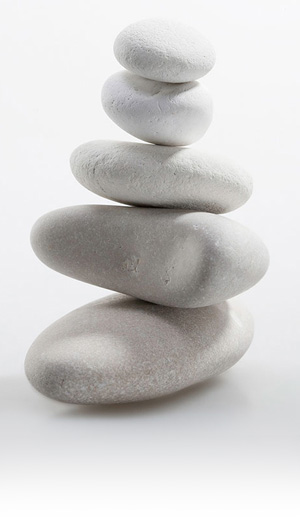 Terugkijkend op zes weken opnamen op de MBU (moeder kind unit) vanwege mijn postpartum depressie. Zes tot acht weken zeiden ze tijdens mijn intake gesprek, en ik dacht alleen maar wat enorm kort. Terwijl ik in mijn omgeving hoorde wat lang zo,n opname. En ik merkte ook al snel aan de andere moeders die er zaten, dat ze het liefste naar huis wilde. Ja dat snapte ik wel, ik zat ook liever thuis. Maar daar voelde ik me veilig, en boven alles, Max was veilig daar. Als het met mij slecht zou gaan dan was er altijd wel iemand in de buurt die het kon overnemen. Dus ik had echt zoiets van laat mij hier maar even zitten. Voor mijn partner was het ook even goed om rust te krijgen van alle stress. Want die moest niet alleen zorg dragen voor Max, maar mij ook opvangen. En dat breekt op, naast ook nog een volledige baan.
Wennen
Maar de eerste paar dagen moest ik echt wel heel erg wennen. Ik kan me nog goed herinneren, de eerste dag. Ik had een noteboek bij me en ging even buiten zitten. Ik dacht alleen maar even van me afschrijven. Maar er kwam een andere moeder naast me zitten, terwijl ik half huilend daar zat trok ik niet dat ze met haar telefoon aan het spelen was. De geluidjes irriteerde me op dat moment enorm. Ik deed mijn noteboek dicht en stond op, waarop ze vroeg of het wel ging. "Nee" zei ik, "maar laat me maar even" en ik liep weg. Ik ben iemand die heel erg moet wennen aan andere mensen om mij heen. Hoeveel behoefde ik er ook aan heb, maar die eerste begin ik kan het gewoon niet. Die klik vinden, contact maken. En ja dat heb ik zeker later wel gehoord, toen dit beter werd. Toen ik wel uit mijn schulp kwam. Ja ik heb altijd even nodig. En nu mis ik al die mensen om mij heen. Nee hoef echt niet steeds mensen om mij heen te hebben. Maar daar kon ik mij terug trekken als het nodig was, en wilde ik mensen om me heen kon dat ook. Daarom moet ik thuis nog enorm wennen, en ook de dagstructuur mis ik thuis heel erg.
Dagstructuur
Daar hadden we elke week dezelfde therapieën op dezelfde dagen en tijden. Er zat gewoon structuur in de dag, behalve in Max in het begin nog niet. Omdat hij de fles kreeg wanneer hij erom vroeg. Maar daar kwam ook steeds meer verandering in. En ging hij op vaste tijden zijn flessen krijgen. Dit bracht voor mij nog meer rust mee, en voor Max is het ook prima te doen. Hij heeft er wel de leeftijd voor om vaste tijden aan te houden. Nog altijd wel om de vier uur zijn flessen, dat kreeg hij toen ook. Alleen de tijden waren steeds anders. Ik merkte ook dat zo,n dagindeling wel goed voor me was. En na een aantal weken van weinig slapen en overdag weinig rust, hielpen ze me met nog wat meer structuur. Om echt naast de therapieën even een dagindeling te maken. Maar er rust ingepland werd. Even werkte dit, maar het rusten werkte gewoon niet. Een reden ervan was dat ik zo onrustig werd ervan om Max los te laten terwijl ik gewoon op de afdeling was. Dat ik steeds de kindjes, en vooral de mijne hoorde huilen als dit voorkwam. (ik sliep naast de kamer waar Max sliep) Maar je kindje hoor je uit duizenden, in het begin was het soms puzzelen hoor wie er nu huilde. Maar later wist je elk huiltje van de kindjes te herkennen.
Loslaten en hulp vragen
Dit waren de twee punten die het meest moeilijk waren. Het liefst deed ik alles zelf. Het begon er al mee, dat ik wist dat de nacht voor hun was. Dit hield in dat als jezelf naar bed wilde om 22.00 of zo, dan droeg je de zorg over aan de verpleegkundigen. Vanaf dat moment laat je je kind volledig los aan hun. Zij zorgen de hele nacht ervoor. Om 7.30 ging mijn wekker, want om 8.00 moesten we als groep ontbijten. Vaak hoopte ik dan dat hij de fles nog niet had gehad, want ik merkte op dat als hun s,morgens de fles deden en hij was nog in de woonkamer dat hij daar lag in zijn slaapzak. Hier kon ik zo niet tegen, dat ik gewoon wilde dat hij voor zijn fles gewassen werd en aangekleed. Daarom wilde ik het liefst s,morgens zelf doen. Maar in het begin had ik daar weinig erg in, omdat hij dan al zo vroeg was geweest dat hij al weer in bed lag. Toen was het een ander verhaal. Dus een tijdje later ging ik hem gewoon voor het ontbijt wakker maken, wat de verpleegkundige soms ook niet waardeerde. Omdat ik hem echt wakker maakte en eigenlijk gewoon tijdens het ontbijt zijn fles deed. En wanneer het dus even teveel was moest iemand het overnemen, ja tijdens het ontbijt. Dit was natuurlijk geen probleem als hij uit zichzelf kwam. Maar dit had echt te maken dat ik sommige dingen gewoon niet kon loslaten. En ja dan het hulp vragen. Daar blijf ik echt slecht in, ik vind dat ik gewoon alles zelf moet kunnen. En dat hoeft natuurlijk helemaal niet. De eerste keer dat ik echt hulp vroeg, werd me ook gezegd "ik heb liever dat je het nu zelf doet" wel een hele uitleg erbij, maar dat hoorde ik al niet meer want ik voelde mij al afgewezen. Daarna werd hulp vragen een nog groter ding. En deed ik het dus niet meer. Tot er op gemerkt werd dat ik wel heel erg op mijn tenen aan het lopen ben, werd er steeds gevraagd zullen we er even bij blijven als je hem gaat verschonen, of als je de fles doet. Waarop ik zei, "ja mag wel" Eigenlijk mocht ik dit ook niet alleen. Maar ik vroeg er nooit naar. Tot ik merkte dat het me af en toe echt teveel werd en er niemand bij me zat. Dan ga ik door en stop niet om even hulp te vragen. Vanaf dat moment ben ik gaan vragen als ik echt heel moe was, dat er even iemand bij kwam zitten. Zodat ik makkelijker aankon geven of iemand het moest overnemen.
Nu thuis is het hulp vragen nog steeds een probleem, het loslaten was al geen probleem bij mijn partner. Maar dit kan ik nu ook makkelijker bij anderen. Geen probleem als hij naar opa en oma gaat, en ook geen probleem als hij naar de kinderdagopvang gaat. Maar hulp vragen, mag ik nog altijd beter gaan doen.
Wat heeft het mij gebracht
Ik ben veel rustiger geworden, in mijn hoofd maar ook zeker naar Max toe. Ik heb niet meer dat ik het vreselijk vind hem de fles te geven. Ik heb niet meer dat als ik hem de fles geef, dat hij hem snel moet leeg drinken want ik moet nog dit, ik moet nog dat…. Dit had ik altijd maar in mijn hoofd. Nu niet meer, het is nu echt een momentje voor ons samen. Zelfs even een rustmomentje voor mij. Heerlijk even genieten van hem. Ook ben ik rustiger naar hem toe in mijn handelingen, heel soms als het echt even niet goed gaat met mij kan ik nog weleens te snel voor hem zijn even prikkelbaar reageren op hem of wat minder aandacht/spelen met hem. Maar die momenten zijn zo weinig geworden na de opname. Hierdoor is het genieten volop de voorgrond komen te staan. En me niet meer zo vasthouden aan wat ik allemaal nog moet als ik met hem bezig ben.
Ik ben dus heel blij dat ik heel hard heb geroepen dat ik opgenomen wilde worden. En nu achteraf die zes weken waren genoeg, want ze zeiden steeds ook hoe langer je van thuis wegblijft hoe moeilijker het weer wordt om terug thuis te komen. En nu drie weken later, ben ik nog aan het wennen. Dus ja het was goed zo.
Comments
comments