Mijn leven met een peuter week 11
Het week overzicht van afgelopen week. We gaan een nieuwe spannende tijd tegemoet met Max. Want hij is begonnen op de taaltrein. En in april mag hij gaan wennen in de kleuterklas. En na de mei vakantie mag hij officieel starten in de kleuterklas, en gaat hij drie dagen naar school. En daarnaast twee ochtenden naar de taaltrein. Dat is een hele omschakeling. Maar hij is er zeker aan toe, nieuwe uitdagingen, nieuwe kindjes leren kennen. Wat wordt hij ineens een grote jongen.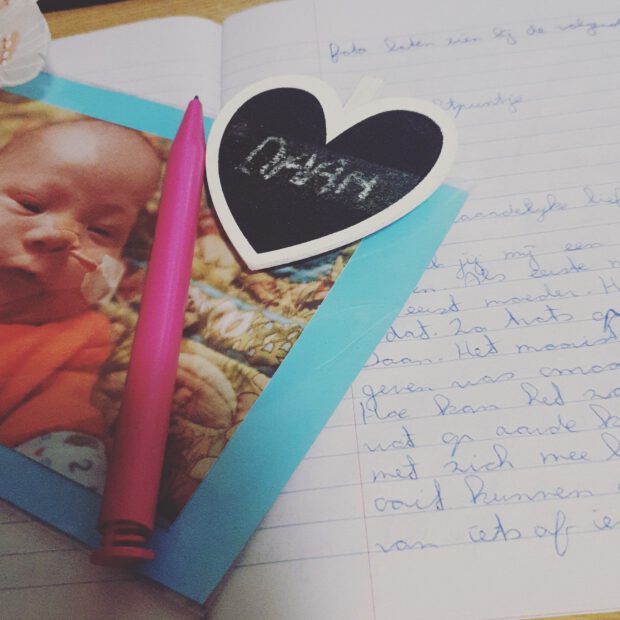 Soms komen er dingen op je pad die bijzonder zijn. Ik deed de afgelopen maanden mee met een workshop vanuit OOK (ouders overleden kind) "Schrijf je rouw" Ik wilde kijken of ik hierdoor weer het schrijven wat meer kon oppakken, helemaal nu dat ik toch echt mijn boek verder wil gaan schrijven waar ik jaren eerder mee begon. Maar ook al heel lang stil staat. Nu ga ik ook mee doen aan het vervolg van de workshop, want ik vond het zo fijn met lotgenoten schrijven online. Dat ik zeker weet dat ik hier iets aan heb. Want het was al heel lang geleden dat ik echt over de rouw en de pijn, maar ook de mooie momenten over Daan schreef. En dat mag nu wel weer wat meer op de voorgrond gaan komen. En het fijne is, nu Max groter wordt en naar school gaat. Ga ik hier meer tijd en ruimte voor krijgen. Dus een mooie nieuwe invulling voor mijn eigen tijd in te gaan delen. Niet alleen mama, maar ook weer even Debbie voelen.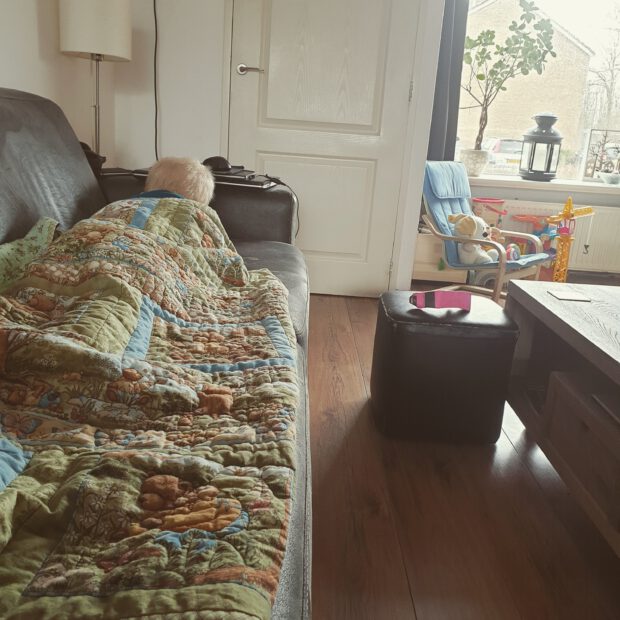 In de middag nemen we altijd een uurtje rust, dan mag Max even lekker op de bank liggen filmpjes kijken. Dit zijn we gaan inplannen nadat Max geen middag dutjes meer deed. Maar ergens wel een rust punt nodig heeft. Ik weet met filmpjes kijken krijgt zijn hoofd nog steeds prikkels. Maar dit is de enige manier waarop hij even een moment rust ervaart. Anders stuitert hij de hele dag door.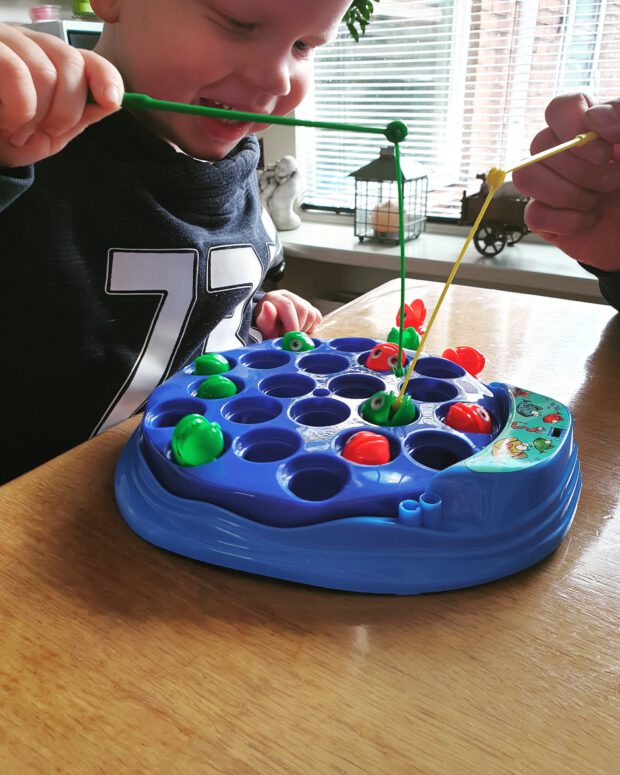 Jeeeeh eindelijk, dit vissenspel stond al op het verlanglijstje voor zijn derde verjaardag. Maar toen konden we hem nergens krijgen. We schoven het voor ons uit, af en toe kijken. Maar helaas het was er niet van gekomen. En ineens bij de Aldi ligt hij daar, alleen kwam ik daarvoor andere dingen voor Max. En kon ik onmogelijk ook nog dit spel mee nemen. Zijn vader is een dag later gaan kijken of het er nog was, en we hadden geluk. Max helemaal blij, want nu kan hij er eindelijk mee spelen. En wat een fun heeft hij ermee.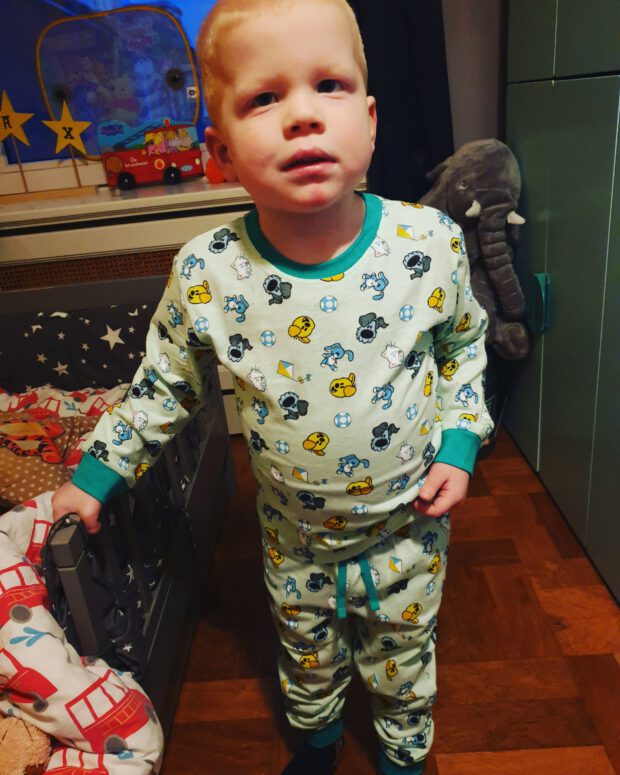 Pyjama's stonden ook al weer even op het lijstje. En omdat ik toch in de stad was kon ik even bij de Kruidvat naar binnen. Ik had ze al in de folder zien staan. En gelukkig was er eentje in zijn maat op voorraad. Die avond moest hij meteen aan, hij vind hem echt super leuk. En ik ben verliefd geworden, ja en nog steeds verliefd op dit leuke mannetje.
Hoe doen jullie dat nu met shoppen voor kinderkleding, online of maak je nu een shop afspraak in de winkel?
Comments
comments