My weekly 18 en 19
Alweer twee weken geleden de laatste blog, dus het werd weer eens tijd. En heb ook weer leuke plaatjes geschoten. Zoals jullie gewend zijn vele van Max natuurlijk. Want hij is nu wel echt mijn wereld.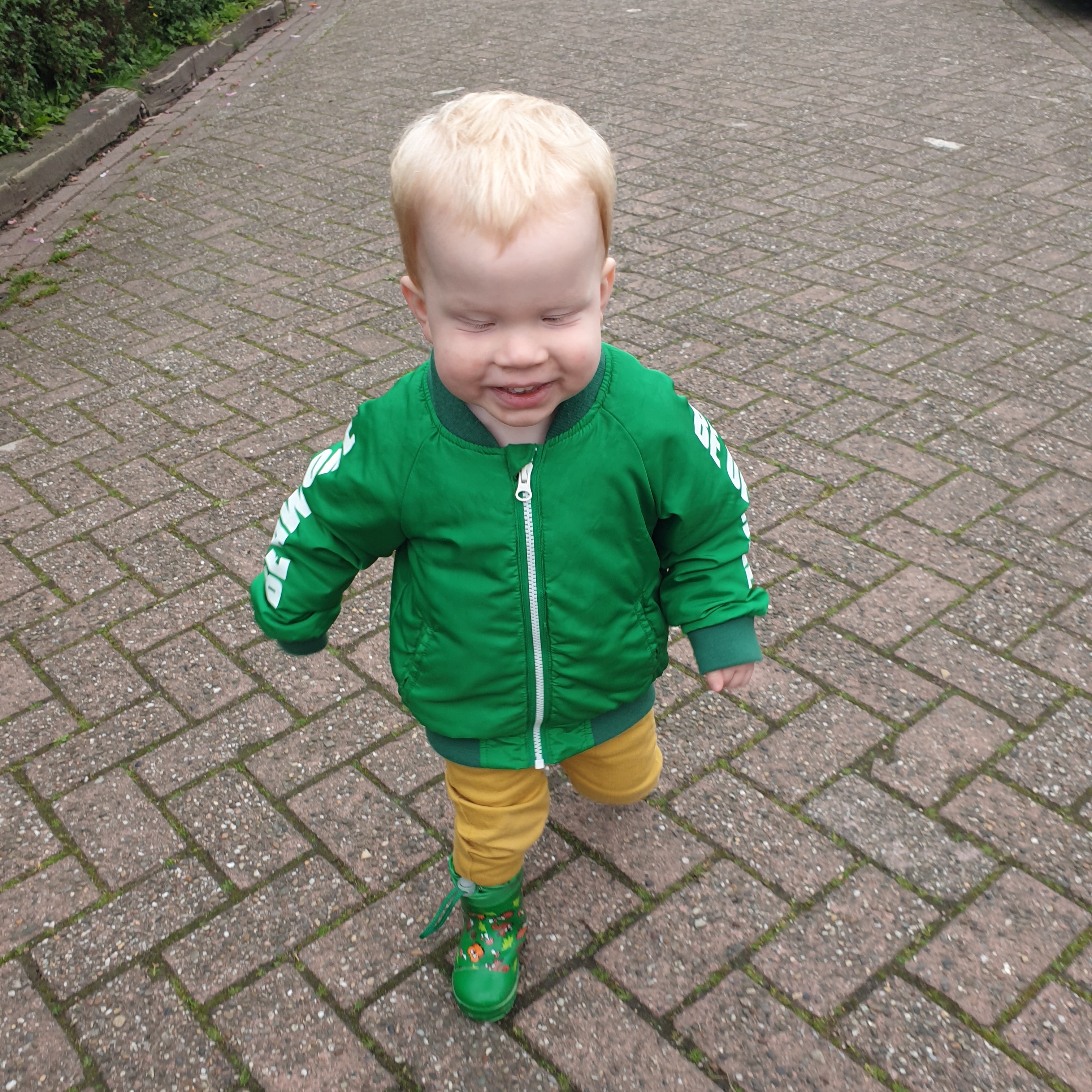 Tegenwoordig wil Max niets liever dan steeds zijn laarzen aan. En geef hem geen ongelijk, moet je kijken hoe leuk het staat onder zijn gele broek en past goed bij zijn groene jas.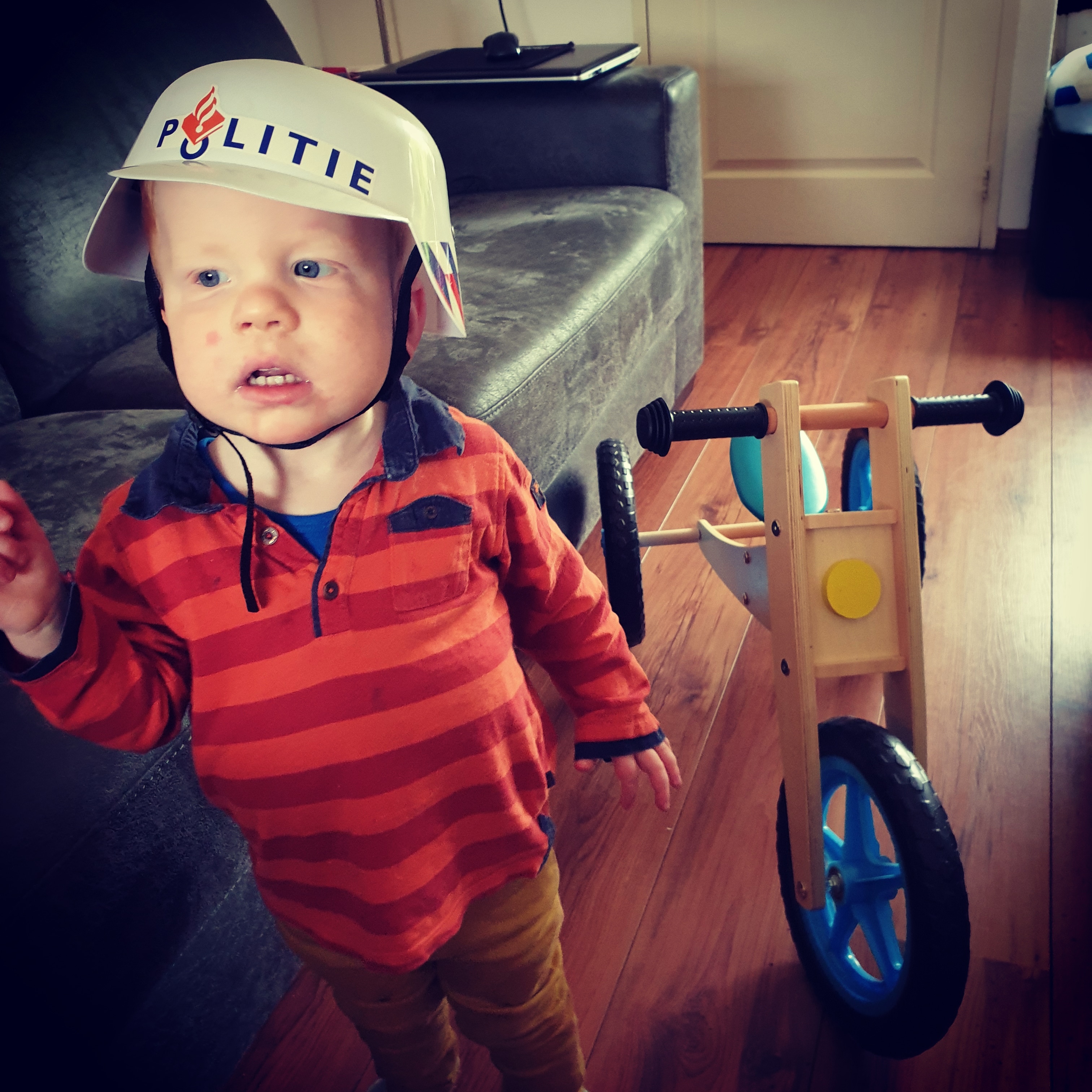 Max had zijn verjaardag ook gevierd op de kinderdagverblijf en kreeg deze leuke politie helm cadeau.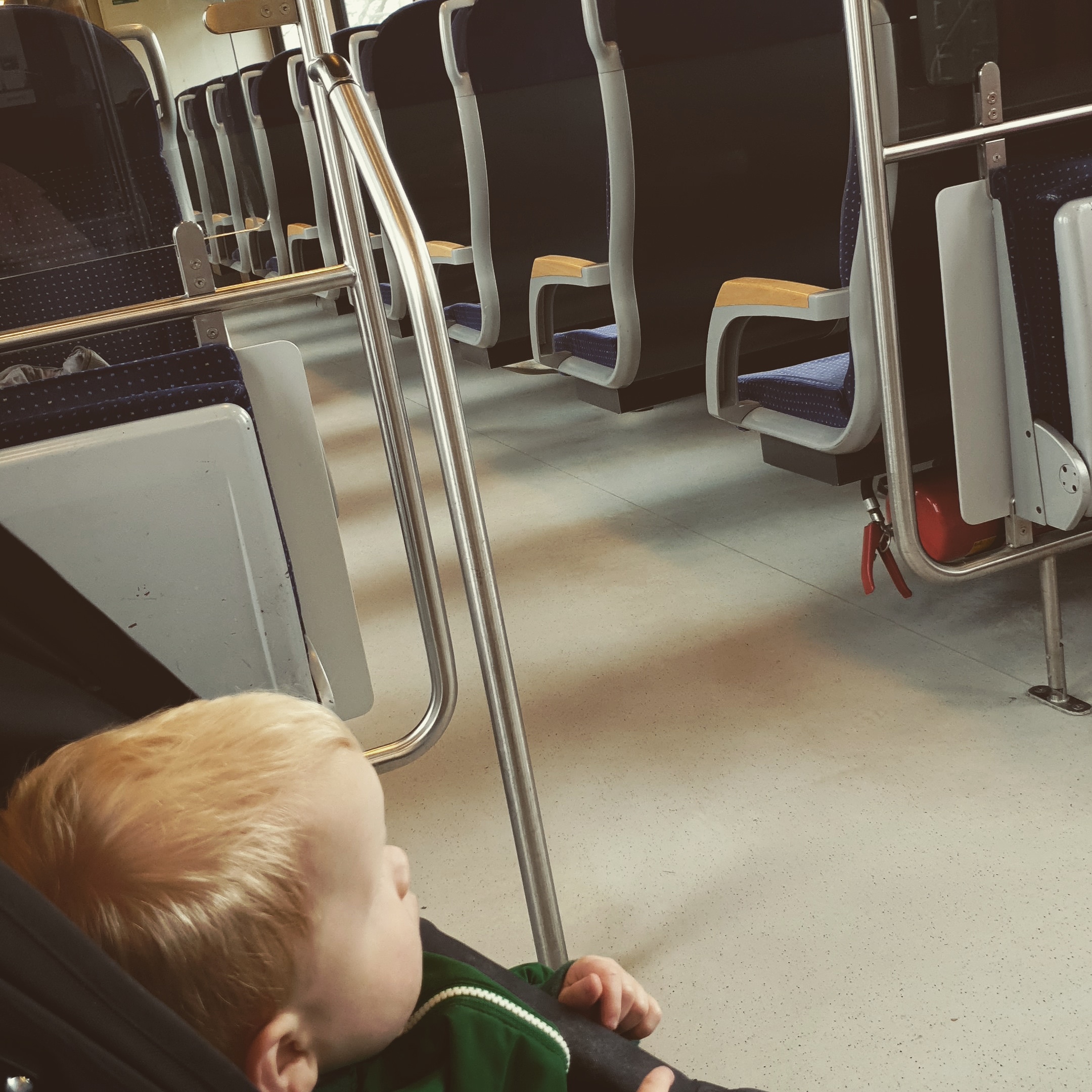 We hadden een afspraak in het ziekenhuis voor Max. Zijn halfjaarlijks controle bij de orthopeed. Zijn voetjes gaan goed, dus pas over een half jaar hoeven we weer terug. Ook heeft hij weer grotere schoenen gekregen voor te slapen. Toen ik merkte dat er ineens geen bus rechtstreeks naar huis ging, zijn we naar het station gelopen. En heb ik mijn jochie heel blij gemaakt. Want hij is zo gek op treinen, en overal waar hij keek stond er een trein. En toen gingen we ook nog eens met een trein naar huis toe.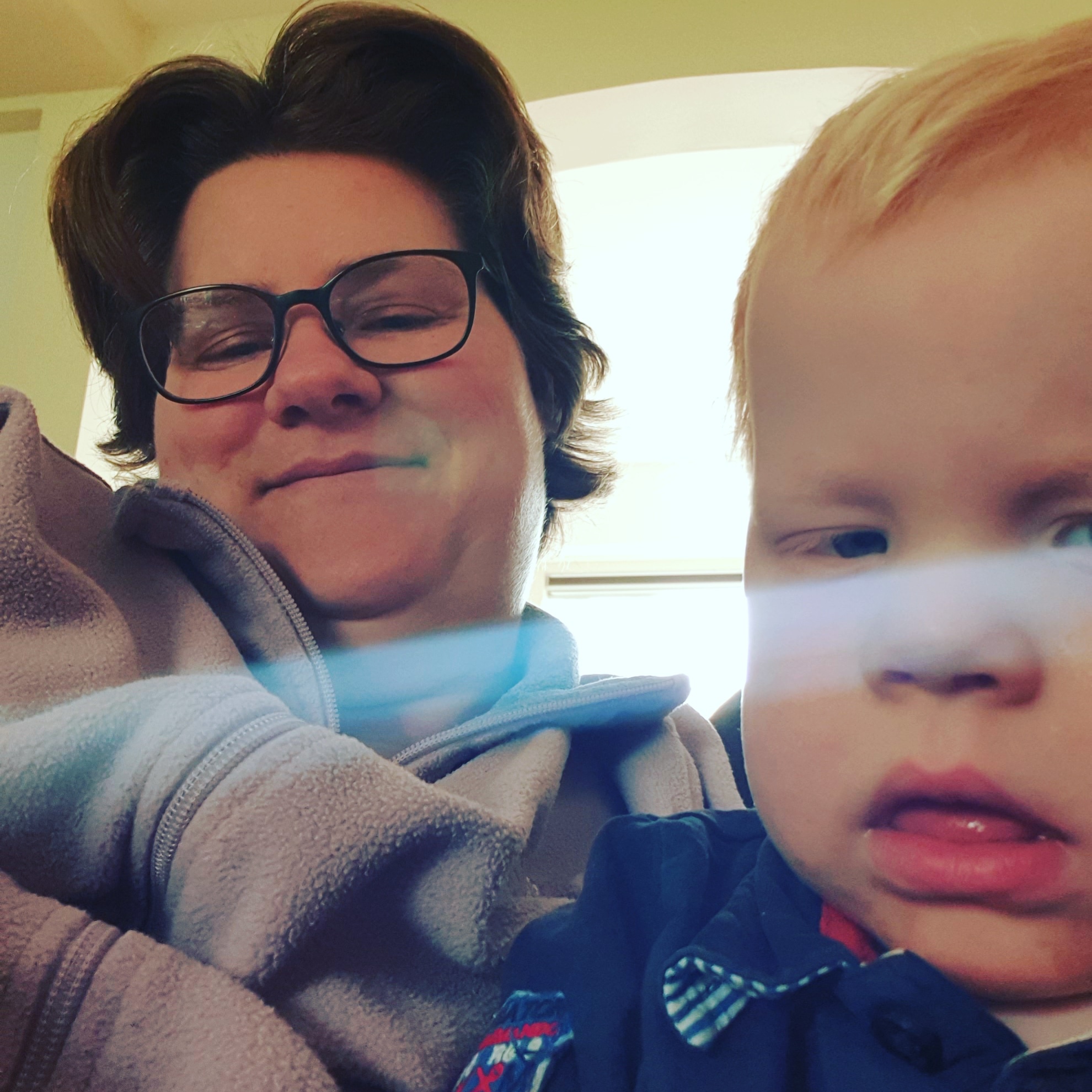 Even een rust momentje, Max kent weinig rust. Maar heel af en toe komt hij even rustig op schoot zitten. Vaak is dat alleen als de tv aan staat. Maar normaal loopt hij de hele dag heen en weer met spullen te slepen, en aan het spelen.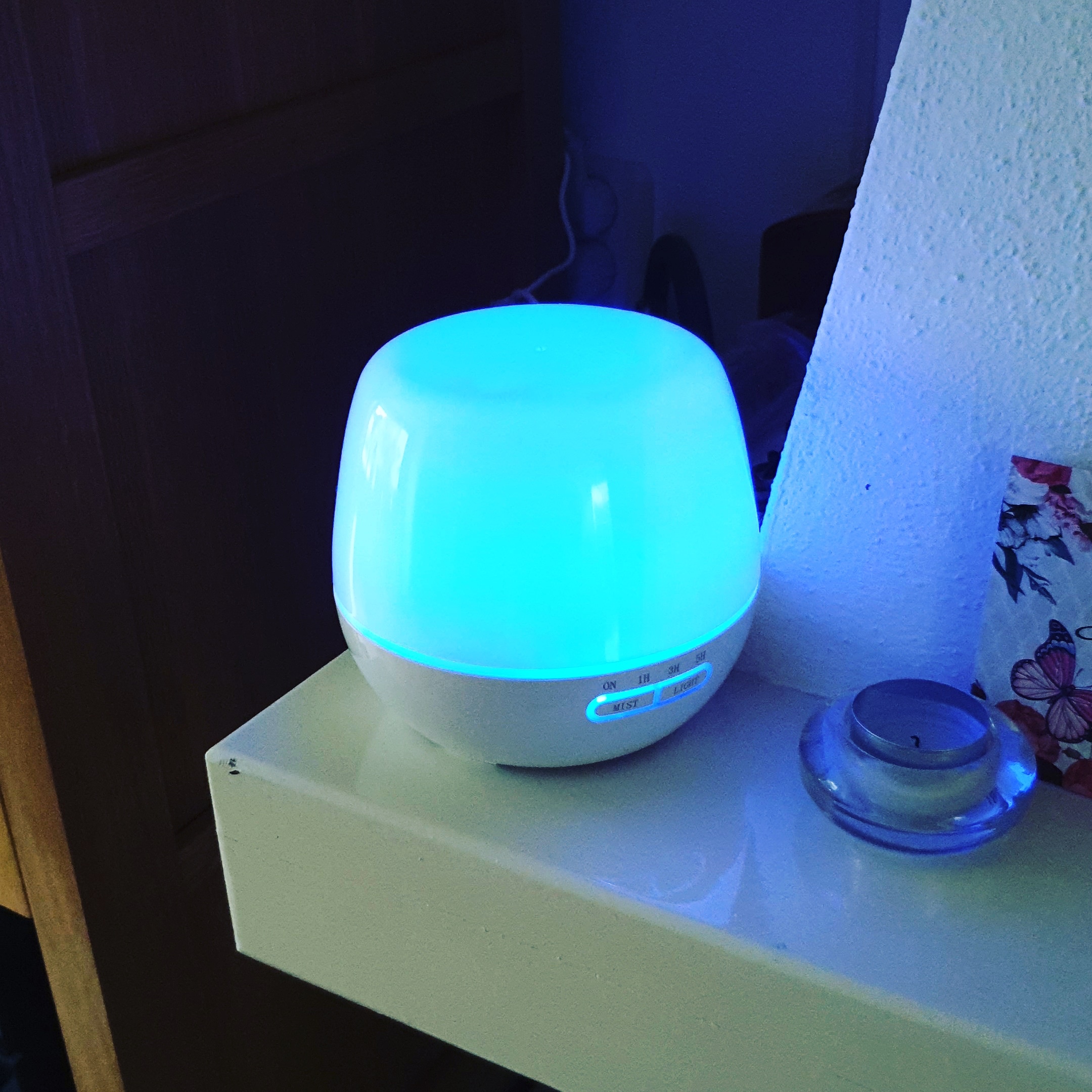 Nu ik me zo aan het verdiepen ben met oliën heb ik ook een difusser gekocht om de geuren in huis te laten ruiken.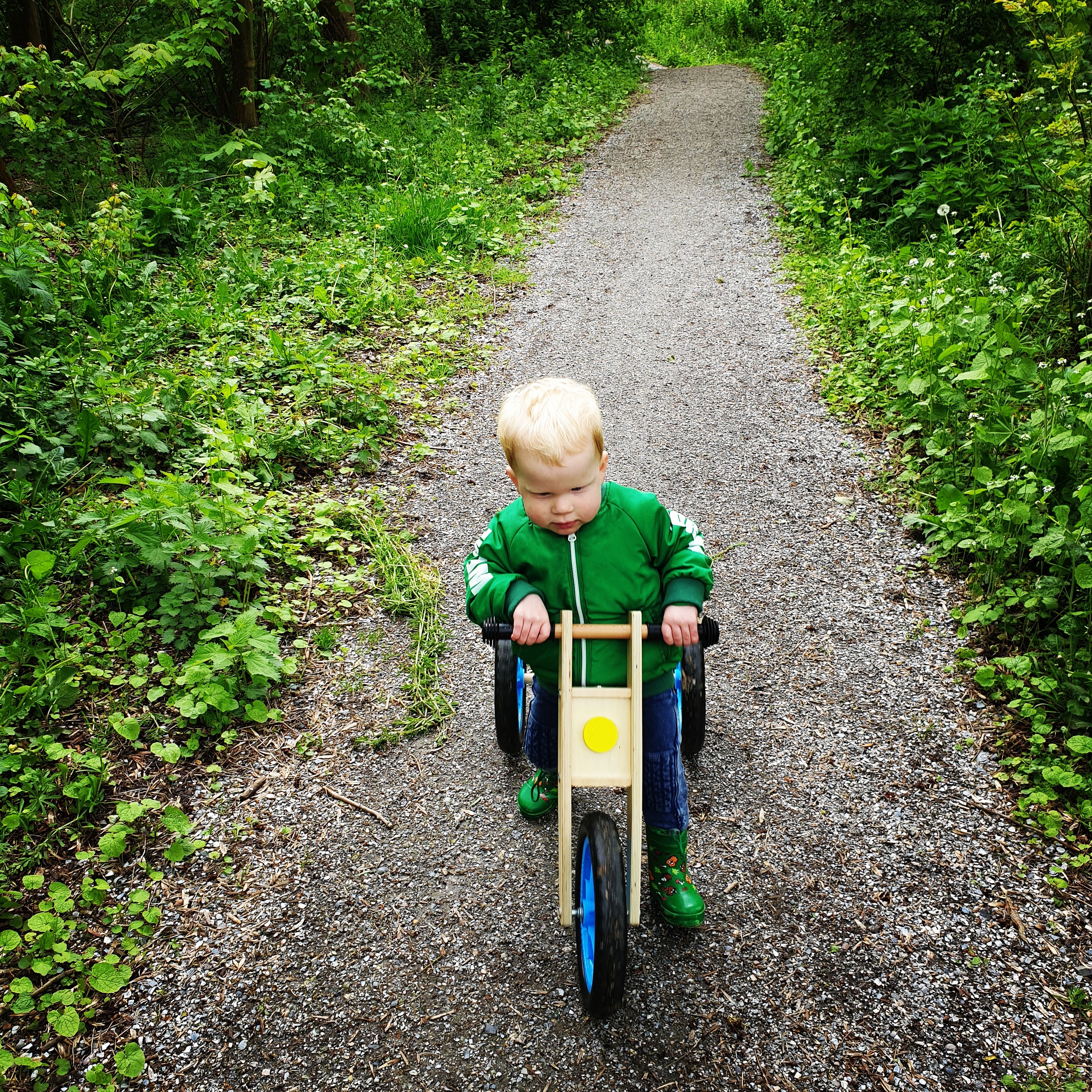 Fietsen fietsen fietsen, of noem je het nu lopen hifi. Deze jongen is zo gek op zijn loopfiets. En het is ook echt een buiten kind.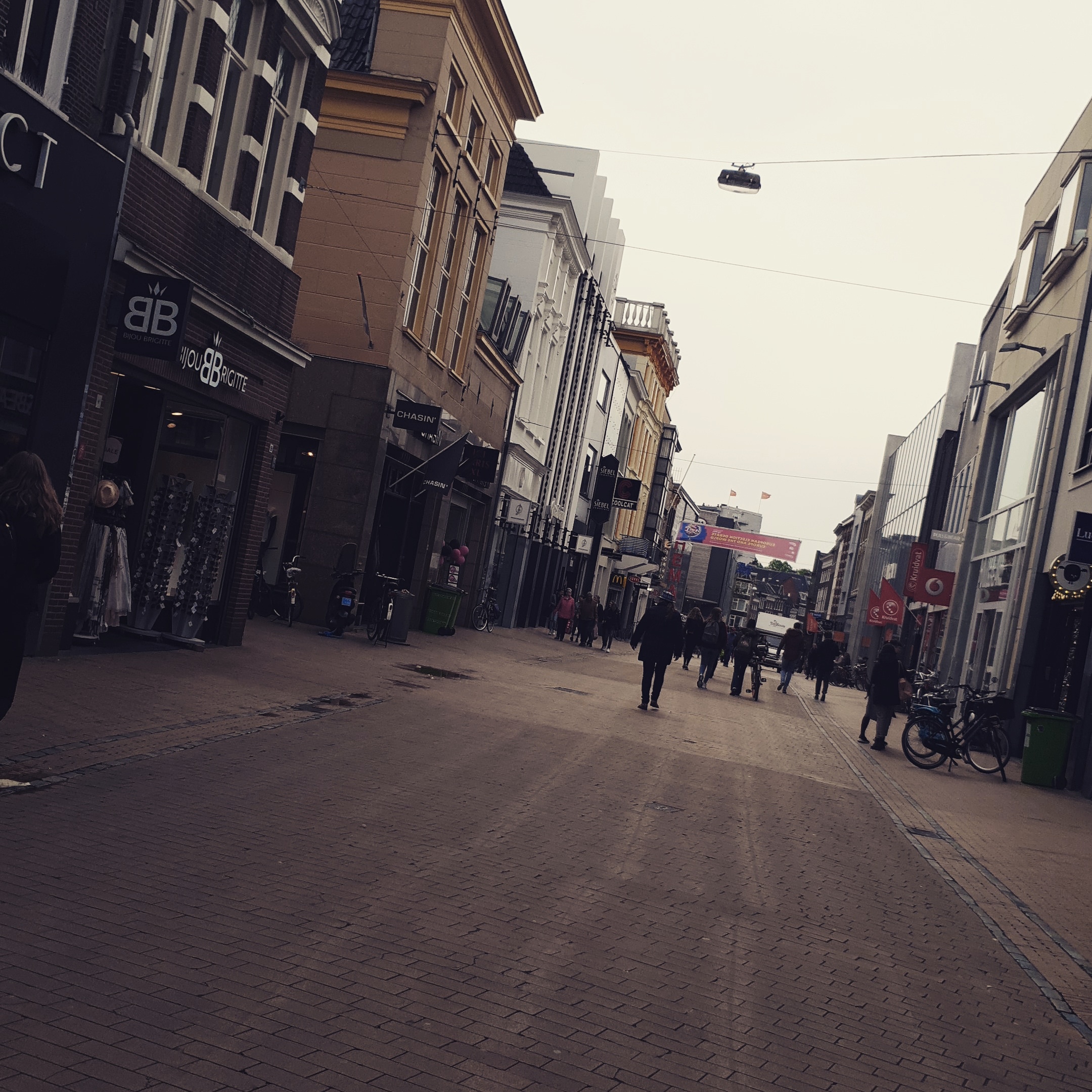 Tussendoor therapie even de stad in om te shoppen, was wel even nodig kleding voor mijzelf. Ik gun het mijzelf bijna niet. Maar nu heb ik wel wat nieuws gekocht. Maar niet genoeg tijd om tevreden te zijn. Er moet dus nog wel wat meer gekocht worden.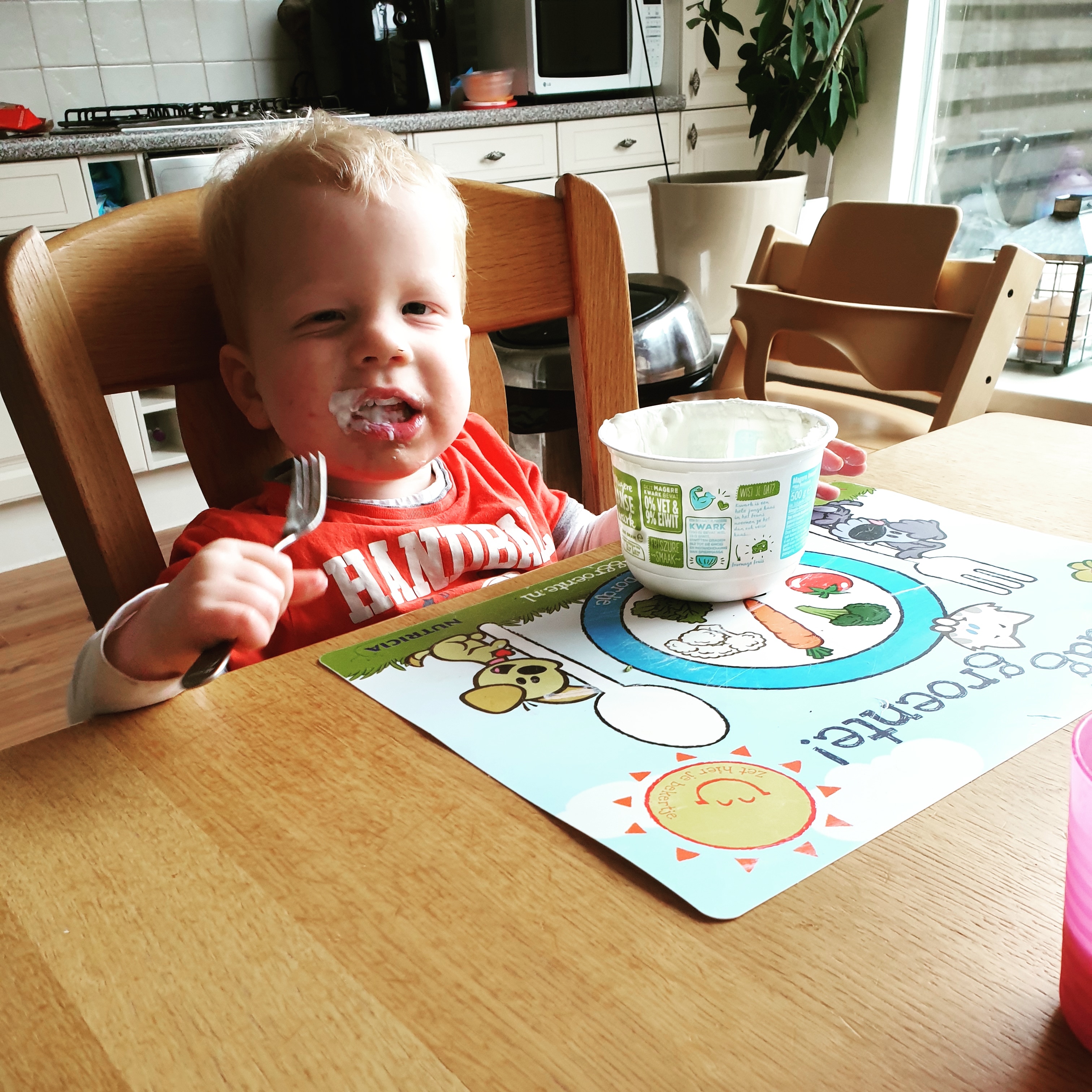 Ja alles kan gewoon, toetje eten met een vork. Wat is het toch een heerlijk kind.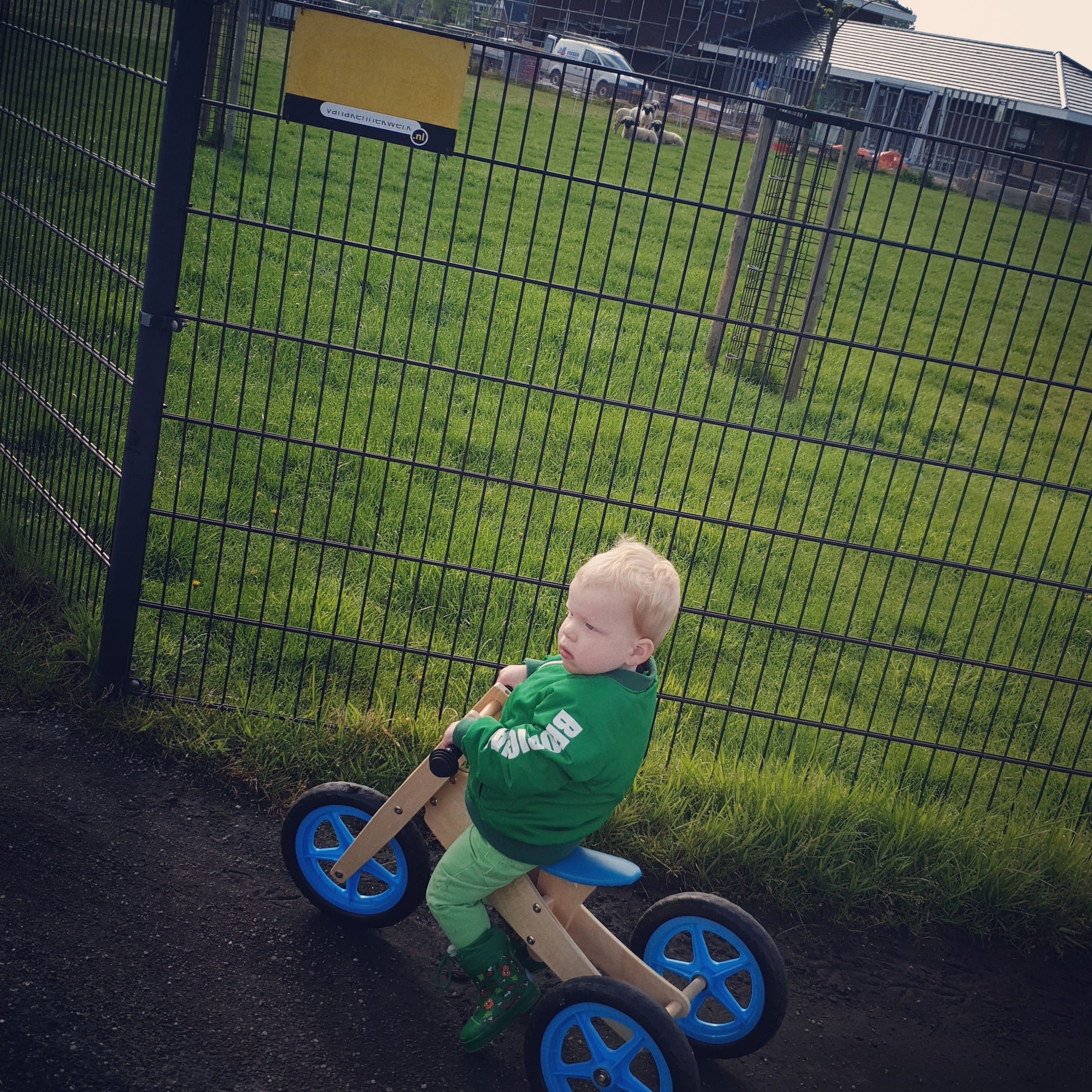 Hij kan wel elke dag naar buiten met zijn loopfiets, hij vind het helemaal geweldig. Het liefst langs de treinen. En dat deden we nu ook even nadat hij thuis een enorme driftbui had. Alleen we moesten op tijd weer terug zijn, om met de fiets (van mama) naar het consultatiebuerau. Dat valt soms niet mee om hem weer mee naar huis te krijgen.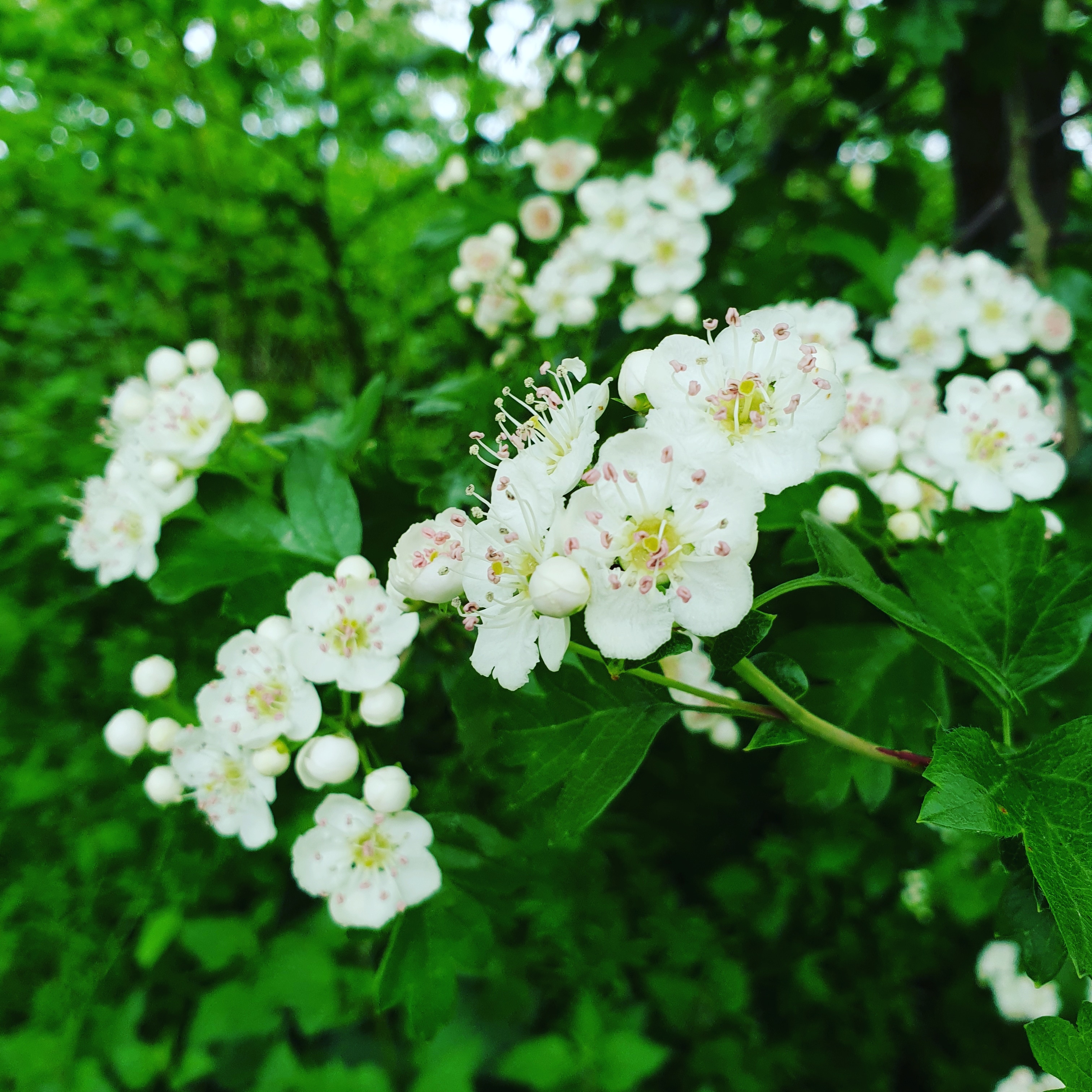 Steeds vaker ga ik met Max naar buiten een stuk wandelen. Hij met zijn loopfiets, lekker door de natuur heen racen…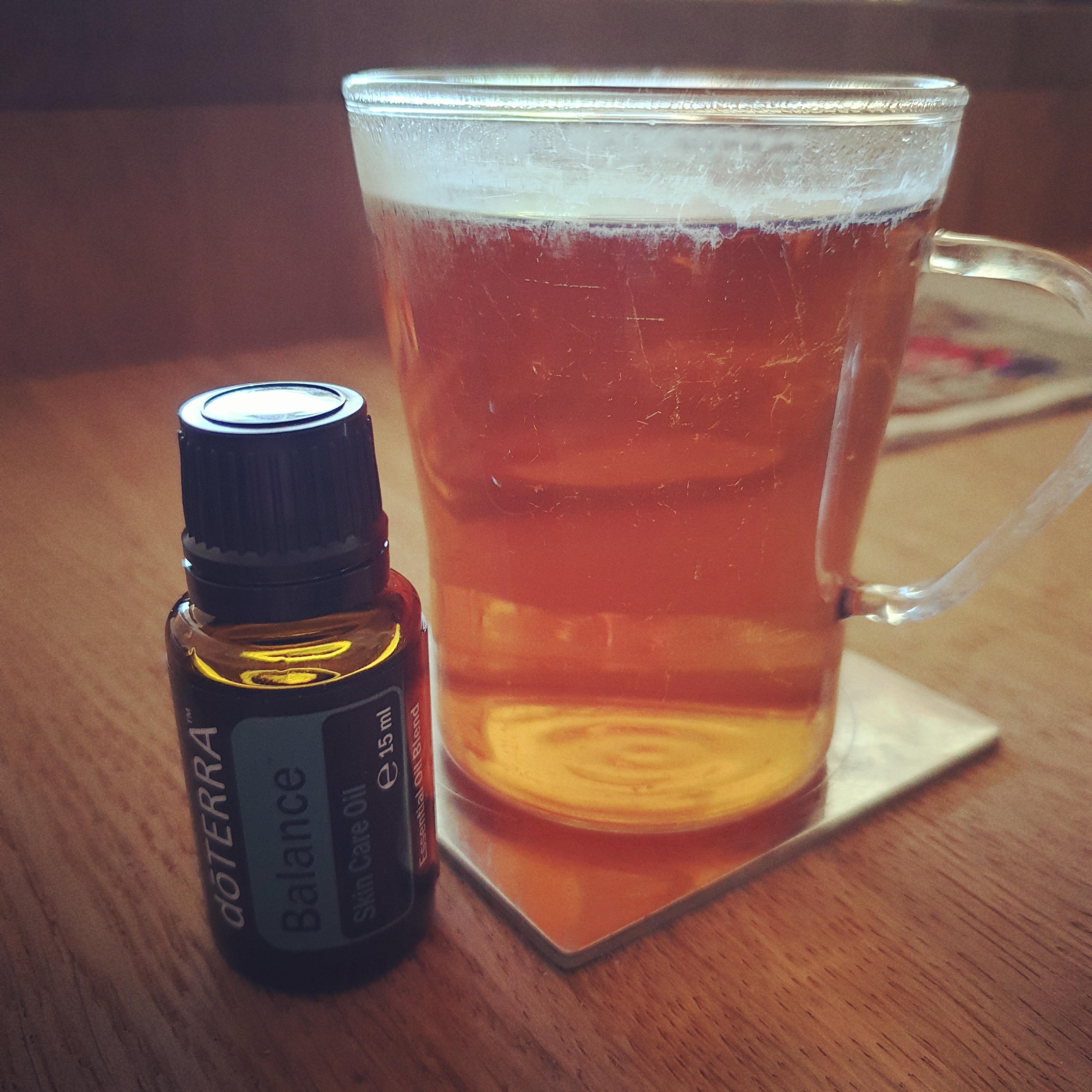 Ik had weer nieuwe olien gekregen, en deze dag begon ik met Balance onder de voeten. Deze dag ben ik weg geweest, helaas was ik de dag ervoor door mijn rug gegaan, dus was wel een zware dag. Had terugkom dag van de communicatie training van ouders overleden kinderen. Leuk om iedereen weer even te zien. En daarna zijn we met een klein groepje lekker uiteten geweest. Ik was helemaal gebroken en blij dat ik tegen 23.00 thuis was.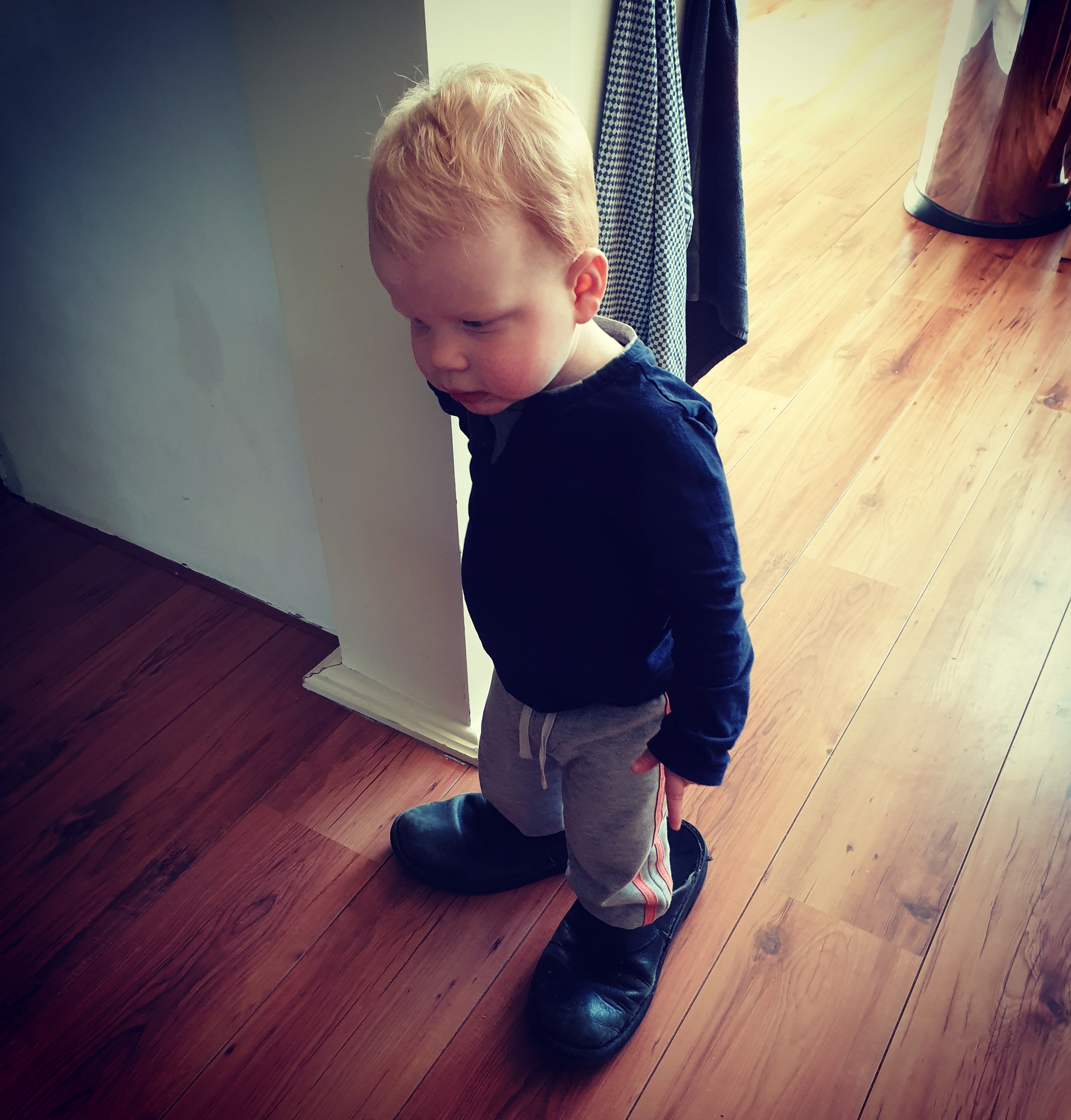 Geweldig Max had de sloffen van zijn papa gepakt en was ermee aan de wandel, of waren het nu de zevenmijlslaarzen. Wordt steeds gekker met dat kind.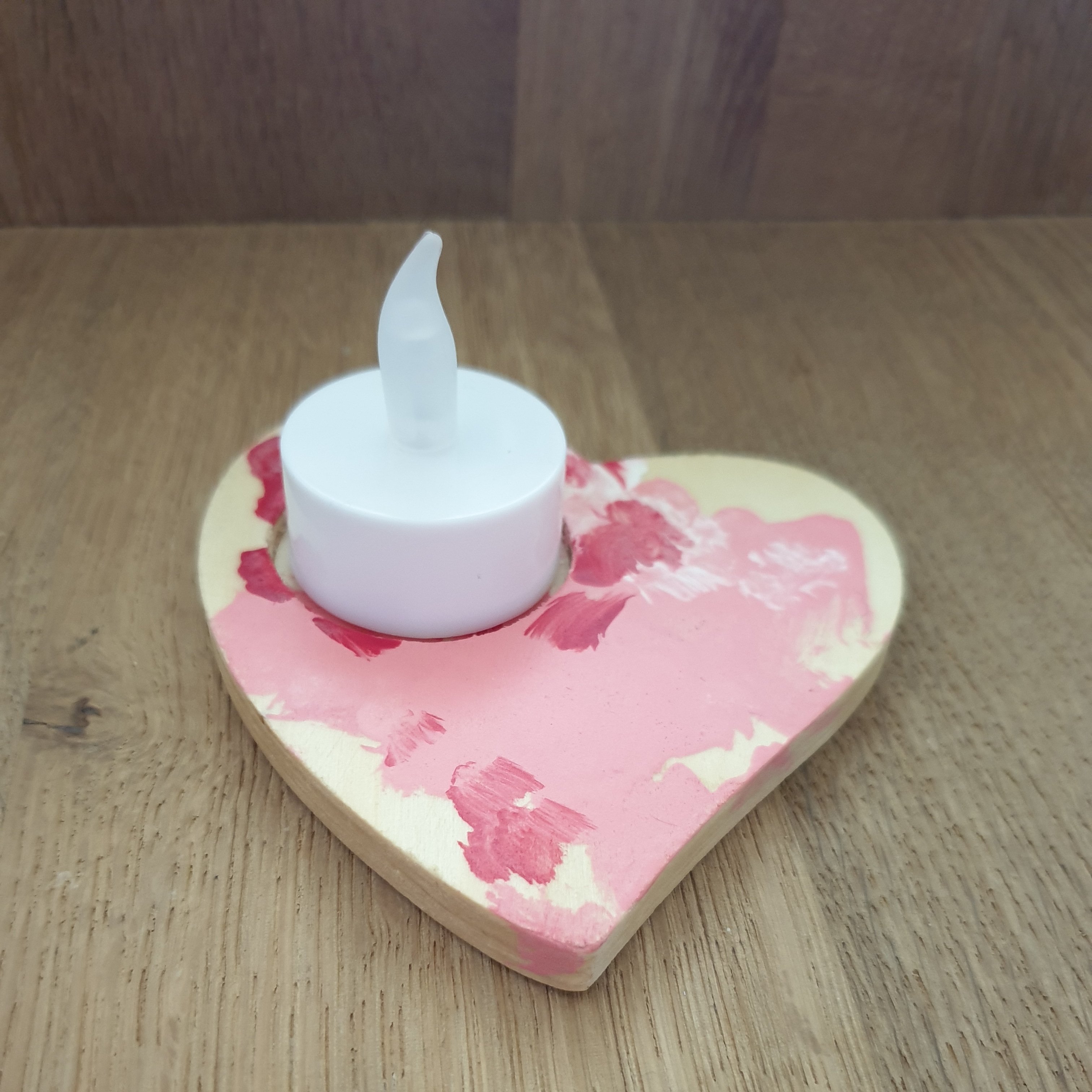 Van de week kreeg ik van de kinderdagverblijf een cadeutje mee die Max voor moederdag maakte. En vandaag mocht ik hem dan open maken. Ik vind het zo leuk dat ze dit doen met de kindjes.
Comments
comments