Post pregnancy tag
Vandaag heb ik een tag voor jullie terug kijkend een beetje op de zwangerschap en de afgelopen weken met ons pasgeboren kindje Max.
Hoe oud is je kindje nu?
acht weken en drie dagen oud is Max nu.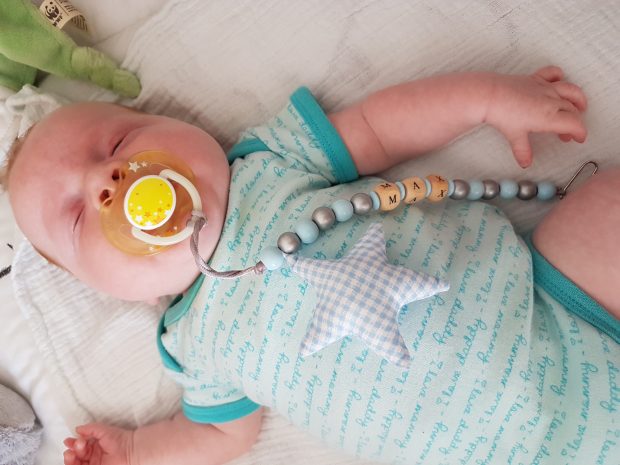 Hoe voel je je?
Op dit moment voel ik me echt waardeloos als moeder. Max is net opgenomen in het ziekenhuis en dat doet me verdriet. Daarnaast ben ik gewoon aardig uitgeput door de vele huilbuien die hij heeft vanwege de pijn. Gelukkig nu we weten wat er aan de hand is kunnen we ook iets aan de pijn doen. Want een liesbreuk kan je terug drukken (wat hij dus heeft) en dan heeft hij geen pijn meer. Maar de emoties lopen dus allemaal door elkaar heen nu. Rust kan ik dus gebruiken, maar het liefst wil ik ook bij Max zijn. (dit wanneer ik dit schrijf, een paar dagen eerder dan gepost is)
Nog last van kwaaltjes?
Last van kwaaltjes van de zwangerschap nee die heb ik gelukkig niet meer. Nou of misschien soms nog wel last van de hormonen, daar kan ik soms flink last van hebben. Maar van de bevalling verder merk ik niets meer. Gelukkig geen pijn meer van de keizersnede, dat heeft namelijk wel eventjes geduurd voordat het over was.
Is je eetlust veranderd?
Nou niet echt veranderd, maar ik merk dat ik minder goed voor mezelf soms zorg en dat soms eten er een beetje bij in schiet en ik snel, snel een boterham naar binnen prop tussen de middag. Hopelijk gaat dat nog wel veranderen als ik wat meer rust ga leren creëren.
Zwangerschapskilo's?
Heb eerlijk gezegd geen idee, heb het de hele zwangerschap niet bijgehouden wat ik ben aangekomen. Dat is het voordeel om onder controle in het ziekenhuis te staan, want daar hoef je nooit op de weegschaal. Dus ik weet ook niet of ik weer op me oude gewicht ben. Vind het ook momenteel niet zo van belang, al wil ik zeker wel weer iets aan mijn gewicht gaan doen.
Hoe kijk je terug op je zwangerschap?
Aan de ene kant kon ik best wel genieten, meer als mijn eerste zwangerschap. Maar er was ook veel angst en ik vond het zwanger zijn gewoon eigenlijk niet leuk. Al die vreselijke kwaaltjes. En dan ook nog eens die bloeddruk die niet mee werkte, ik dus zo vaak in het ziekenhuis zat. Dan ook nog eens opnames en een kindje wat eerder word gehaald, vanwege een beginnende zwangerschap vergiftiging.
Hoe kijk je terug op je bevalling?
Daar kijk ik met een goed gevoel naar terug. Het enige is dat ik het heel vreselijk vind dat ik Max niet gelijk bij me kreeg op de borst. Maar we mochten mee kijken toen hij uit me buik gehaald werd. En dat moment is echt goud waard, zo blij dat we dit mochten mee maken. Juist na al die medicatie die ik heb gekregen voor mijn bloeddruk. Dus ja ik kijk echt fijn er op terug.
Liever nog zo'n zwangerschap of liever nog zo'n bevalling?
Liever nog zo,n bevalling, want de zwangerschap vond ik echt heel zwaar en de bevalling was best wel mooi ondanks het een keizersnede was.
Zijn er dingen die je anders had gewild?
Jazeker wel, had heel graag mijn kindje gelijk bij me op de borst willen hebben na geboorte. Dat had zo,n mooi moment moeten zijn, maar ook met deze geboorte mocht dat helaas niet zo zijn. Hier heb ik echt wel heel erg veel verdriet van, net als bij de eerste bevalling van Daan. Maar dit zijn dingen die in je onmacht liggen en daar moet ik me verder nu bij neerleggen dat het zo is gegaan.
Hoe is het met jullie kindje?
Op dit moment ligt Max in het ziekenhuis vanwege een liesbreuk waar hij veel pijn van heeft. Dus eerlijk gezegd is hij niet helemaal happy. We wachten op een datum voor zijn operatie ervoor.
Hoe zijn de nachten?
De nachten zijn vrij goed, hij komt voor zijn flessen. En hij laat er nu zo,n 4 a 5 uur tussen in de nacht, dus dat is echt heerlijk om wat meer slaap nu te krijgen. We hebben dus eigenlijk niet veel te klachten over de nachten, hij kan goed in zijn eigen kamer slapen.
Genietmomentjes?
Knuffelen, knuffelen en nog eens knuffelen.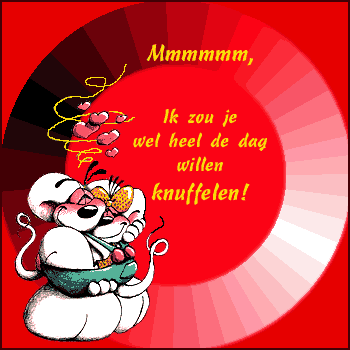 De grootste verandering?
Meer regelmaat in mijn leven, wel heel erg veel drukte en echt een hele volle agenda. Hopelijk gaat dit nog wel veranderen, want dit is wel erg veel. Dus de drukte is de grootste verandering in mijn leven.
Aan het werk?
Nee ik werk niet, ben full-time thuisblijf mama. En tot nu toe bevalt me dat prima. Wie weet wat de toekomst nog voor mij gaat brengen. Want ik weet niet beter dan thuis zitten, maar in mijn hoofd heb ik al wel een tijdje dat ik niet alleen mama wil zijn.
Jouw tip voor (aanstaande) moeders?
Ondanks iedereen zegt geniet van je kindje, je mag er ook zeker aan toegeven dat het zwaar is. Laat ook je emoties toe, En het geeft niet dat je niet elk moment van de dag van je kindje geniet. Maar probeer zeker wel de mooie dingen te zien ook als het zwaar is de zorg.
Comments
comments