Take a look at my life *week 24*
Deze week heb ik gewoon drie dagen afspraken vrij gemaakt, zodat ik lekker even naar Mirre kon samen met Max. Ja daar had ik natuurlijk wel een afspraak voor een sessie. Maar dat was echt helemaal puur voor mijzelf. En kon ik met een gerust hart Max overdragen aan iemand anders die ik volledig vertrouw. Echt wel even fijn om geen verplichtingen thuis te hebben. Alleen natuurlijk Max om te zorgen, dat is eigenlijk al meer dan genoeg verplichting.
Maandag had ik nog wel afspraken staan, eerst Martinizorg over de vloer en later in de middag een gesprek bij de praktijkondersteuner van de dokter. Daar zal ik nu regelmatig naar toe gaan, dus gelijk voor de week erop een afspraak gemaakt. Ja en dinsdag vaste prik het ziekenhuis voor Max zijn voetjes. Dit was echt een heel avontuur, waar ik al even iets heb losgelaten erover in de vorige blog. Maar ik nog uitgebreider op terug ga komen. We zaten deze dag dus twee keer in het ziekenhuis.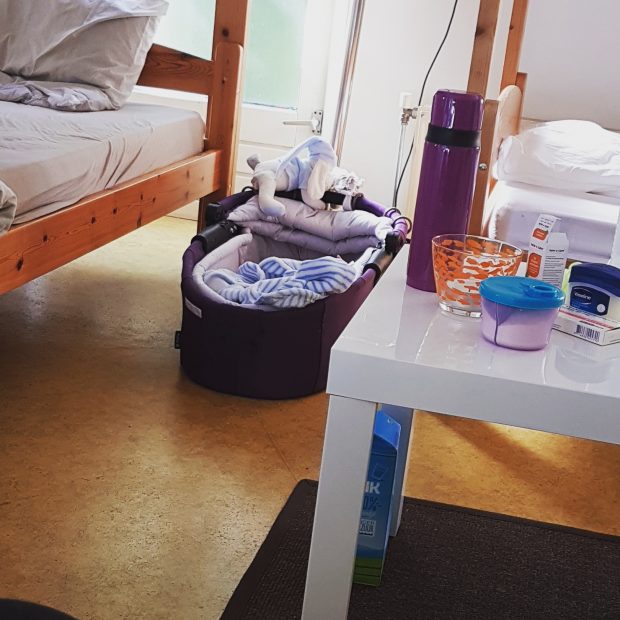 Woensdag ging ook even anders dan gepland, het was even spannend of ik Mirre wel ging halen. Want het ging weer niet goed met het gips bij Max en dus moest ik weer naar het ziekenhuis. Dit keer belde ik mijn schoonouders of ze me konden brengen. En toch daarna besloten naar Mirre te gaan. En mijn schoonouders waren zo lief om mij daar heen te brengen. Een hele zorg minder dus. Hier zie je lekker dat ik een ruime kamer heb gekregen, waar ik ook om vroeg of dat mogelijk was. Wel handig beneden en ruimte voor de kinderwagen.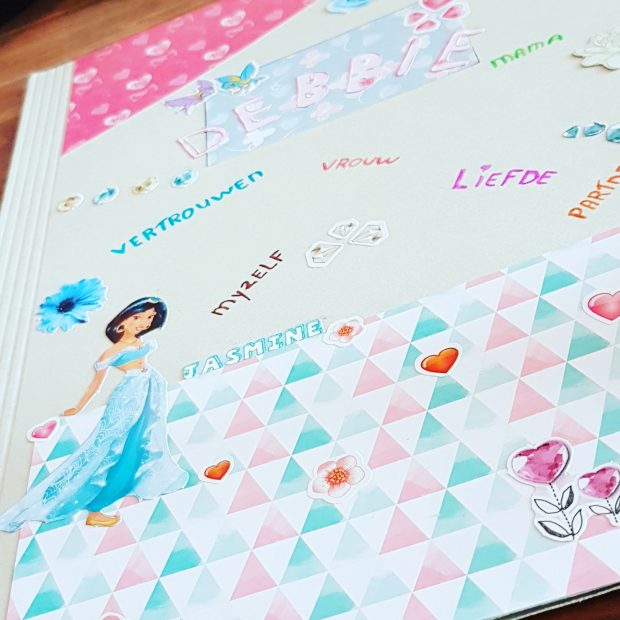 Ik kreeg op Mirre de opdracht even echt aan mezelf te denken. Nou dat is best wel lastig met een kind die de hele dag vraagt aan je. Thuis was ik er dus nog niet aan toe gekomen sinds zijn geboorte echt tijd te nemen voor mijzelf. Alles snel even tussendoor doen. Ik kreeg de opdracht een dossier te maken voor mijzelf. Een map leuk te pimpen waar ik leuke en belangrijke dingen ik kan bewaren. En Max stond gewoon in de kinderwagen naast ons aan tafel en is de hele tijd heel lief aan het slapen geweest. Even tussendoor een flesje die zijn nieuwe vriendin hem heeft gegeven. En ik heb rust gevonden in het creatief zijn.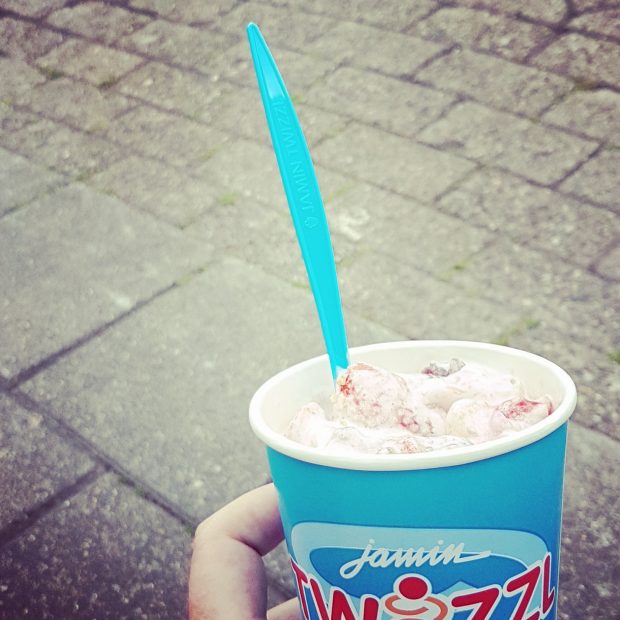 Zaterdag zijn we even op pad geweest, ik heb zoveel leuke broekjes voor Max gekocht en gekregen. Maar niks past hem met het gips, zo vreselijk. Dus wilde even in de winkel kijken voor iets. Heb twee nieuwe broekjes gekocht, en geloof dat die wel echt moeten passen. Ik merk dat de meeste broekjes smal aflopen, ja en die kan hij echt niet aan. Toen hebben we ook gelijk maar even een lekker ijsje gegeten.
S,avonds zaten we ineens met Max bij de doktersdienst omdat hij al de hele dag zo vreselijk aan het huilen is. Echt gewoon ontroostbaar. Ik had echt het idee dat het aan mij lag, want op Mirre was hij zo lekker rustig. En eerder thuis had hij dit gedrag ook zeker niet. Ze had het over een navelbreukje, wat we al dachten. Maar niet beklemd, dus waarschijnlijk komt het huilen daar niet van. Ze wilde dat de kinderarts mee zou kijken, dus werden we doorgestuurd naar het ziekenhuis.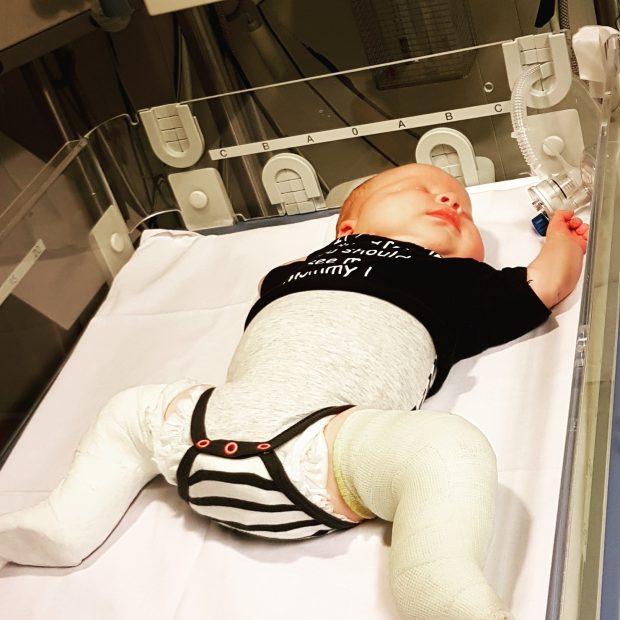 En ja dan zit je ineens in het martiniziekenhuis. De hele tijd huilen, huilen en nog eens huilen. En hier was hij ineens helemaal Knok-out, niet zo gek dat hij moe is van al dat huilen. En helaas gingen we zonder kind terug naar huis. Maar was wel even lekker om een nachtje rustig bij te tanken. Zo kunnen we de zorg voor hem ook beter aan zeker als er echt iets aan de hand is met hem.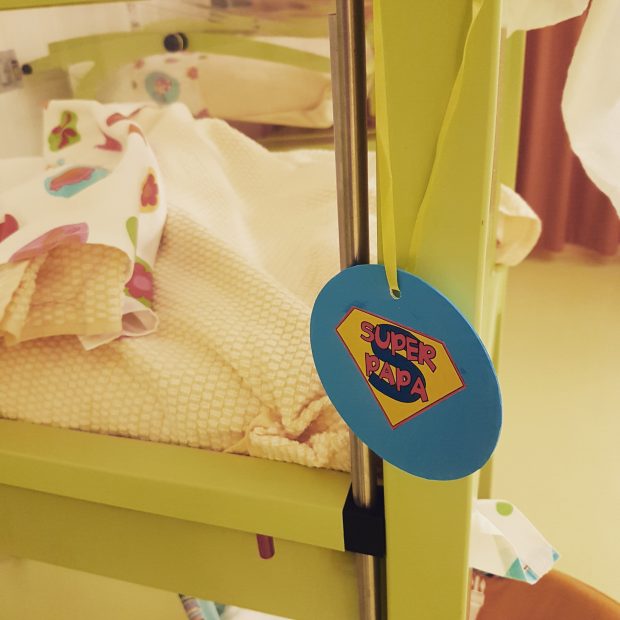 Wat geweldig kom je terug in het ziekenhuis zondags op papa dag en dan hangt er gewoon een cadeautje voor papa. En ja de papa van Max is een SUPER PAPA. Wat is het moeilijk om ons mannetje te zien in het ziekenhuis, al is het maar voor korte duur.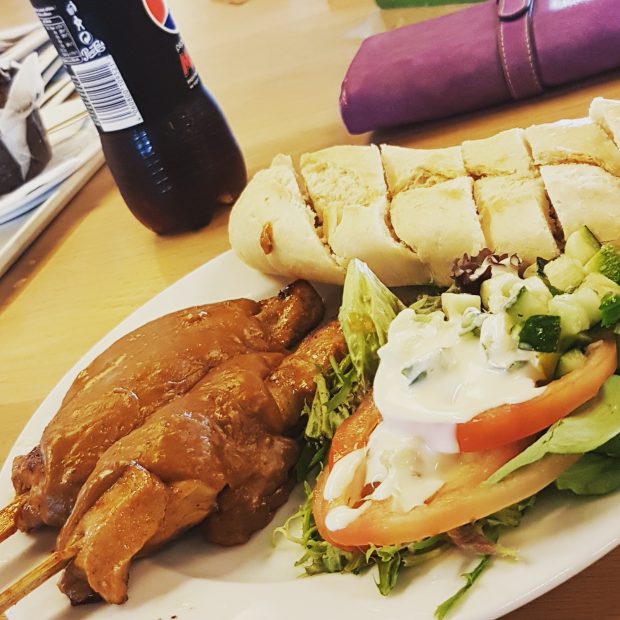 En dan moeten we ook goed voor ons zelf zorgen dus maar even wat eten tussen de middag in het ziekenhuis. Je wordt ook heel erg duf daar op die kamer en de hele tijd op zo,n stoel zitten is ook niet niks. Verder weinig om even echt te relaxen.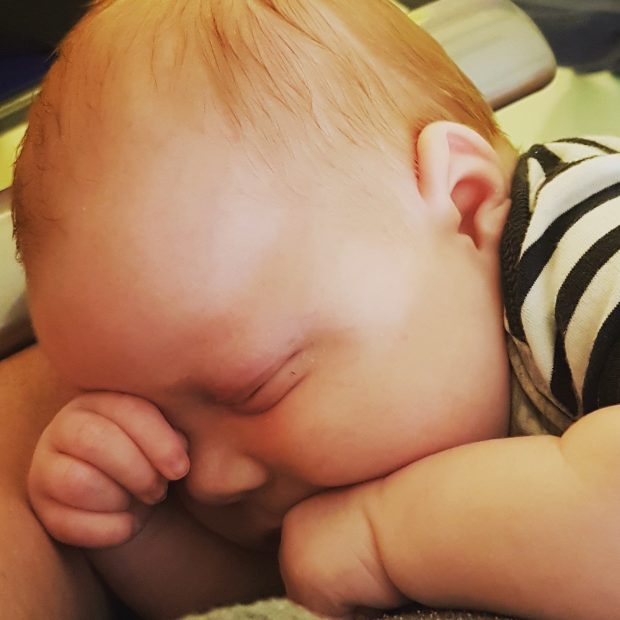 Ons mannetje blijkt dus een liesbreuk te hebben en daarom is hij steeds ontroostbaar. Maar je kan de liesbreuk terug duwen en dan heeft hij geen pijn en dan heb je dus zo,n heerlijk rustig mannetje weer. Echt ons mannetje weer terug. Als het goed is mag hij morgenochtend naar huis, maar eerst overleg met de kinderchirurg over een operatie. Laat in de middag naar huis gegaan en gegeten toen even naar bed omdat we heel moe waren. Nu ik weer terug uit bed ben, voelt het goed om rust te hebben maar ik voel me heel verdrietig zonder Max. Alleen ik weet dat Max zijn rust nu ook goed kan gebruiken na gisteren. Het is dus heel erg dubbel nu…
Comments
comments