Sporten in de kou; welke ken jij nog niet?
[social_share]
In de winter zit je graag bij het vuur, drink je een kopje warme chocolademelk en eet je misschien meer bonbons dan anders. Er zijn natuurlijk goede redens om wel naar buiten te gaan, je moet werken, naar school, spreekt af met vriendinnen of gaat sporten. Nu zijn er allerlei leuke winterse activiteiten die leuk zijn om eens te proberen. Naast de standaard wintersport activiteiten zoals skien of snowboarden, zijn er veel activiteiten die je zowel in de zomer als winter kunt doen.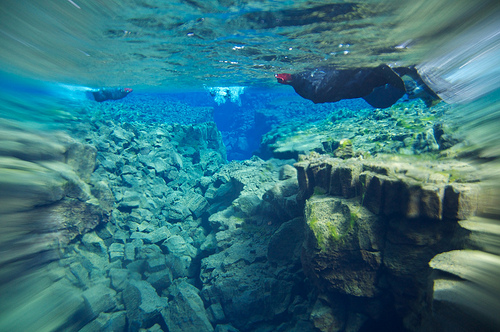 (bron

Parcour
Je denkt misschien dat koprols en sprongen de basis zijn voor de sport parcour in de zomer. Deze zijn echter ook in de winter mogelijk. Natuurlijk maakt sneeuw het landschap slibberig, maar het doen van een sliding is dan ook gemakkelijker. Het landen is natuurlijk moeilijker omdat de sneeuw zo glad is, een dikke laag zorgt er wel voor dat je beter terechtkomt. Het kan zelfs zo zijn dat het hardlopen al op parcours lijkt op een winterse dag!
Golf
Een leuk uitstapje in de winter is golfen. Iedereen moet dit een keer gedaan hebben. Houd er rekening mee dat je je goed aankleed, want bij golven beweeg je natuurlijk niet zo veel. Vergeet verder niet een gekleurde bal mee te nemen, want deze heb je natuurlijk veel sneller teruggevonden. Doe goede schoenen aan en neem je spullen mee op een slee, dan gebruik je deze ook eens op een andere manier.
Snorkelen
Als je aan snorkelen denkt, droom je misschien weg naar een tropisch oord. Natuurlijk kun je daar de onderwaterwereld bewonderen. Prachtige koraal en vissen, in een warme wateren. Echter ook in koudere gebieden kun je snorkelen. Wat denk je van Ijsland, hier kun je duiken tot 100 meter diepte. Uiteraard doe je dit onder begeleiding. Je krijgt natuurlijk een drysuit aan dat je goed beschermt tegen de kou.

Comments
comments