Take a look at my life 3 xl
Verslaafd aan foto,s maken. Elke dag weer mijn mobiel uit me zak halen en foto,s maken van de dingen die ik mee maak of tegenkom. Er zijn al zoveel mensen die gebruik maken van instagram en het dan later in een blog verwerkt. Dat doe ik dus ook elke week. En we zijn weer aangekomen in een nieuwe week. Dus kan je weer lezen wat ik de afgelopen week heb gedaan en mee heb gemaakt.
---
Maandag 12 januari 2014
Lekker een weekje op vakantie, we zijn op het park aangekomen. Nu is het eigenlijk even wachten tot we het huisje in mogen. Dan maar even stukje lopen. We zijn helemaal terug gelopen naar de weg, want ik wilde dit bord op de foto zetten. Mijn man was er niet zo blij mee hihi. Bleek toch een stuk verder te lopen dan ik in me hoofd had. Maar ik vond het geen probleem.
Even een kopje thee drinken bij aankomst in het huisje. Het wordt een weekje van uitrusten en leuke dingen doen.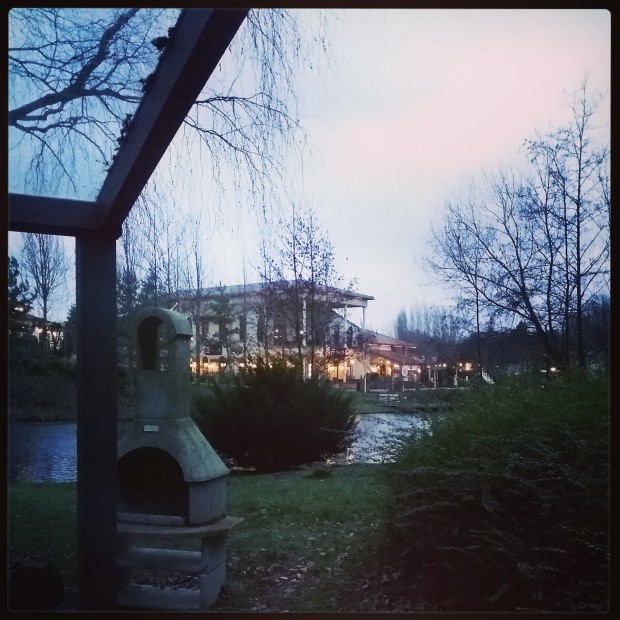 Dit is ons uitzicht vanuit het huisje, zo dichtbij van alles hebben we nog nooit gezeten. Ja we zijn al veel vaker op dit park geweest. Er zit alleen wat water tussen de winkels restaurants en ons huisje. Dus maar een klein stukje lopen steeds erheen.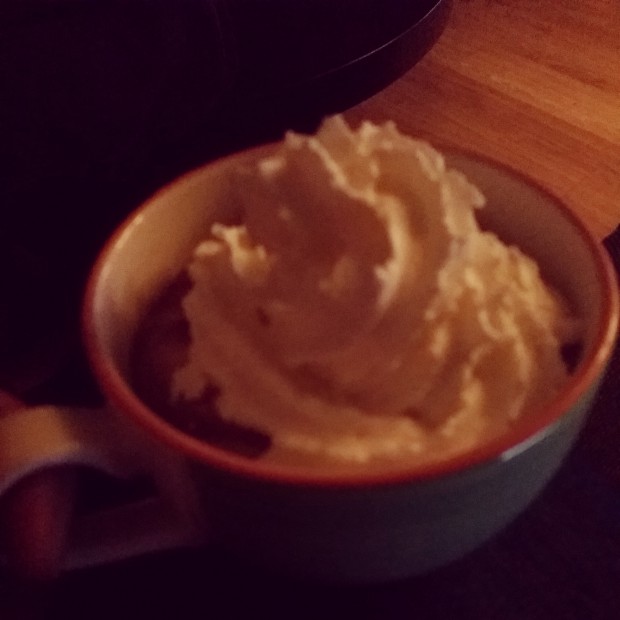 We hadden voor de avond vla mee genomen met slagroom, vakantie staat voor genieten. En dit is genieten.
Dinsdag 13 januari 2014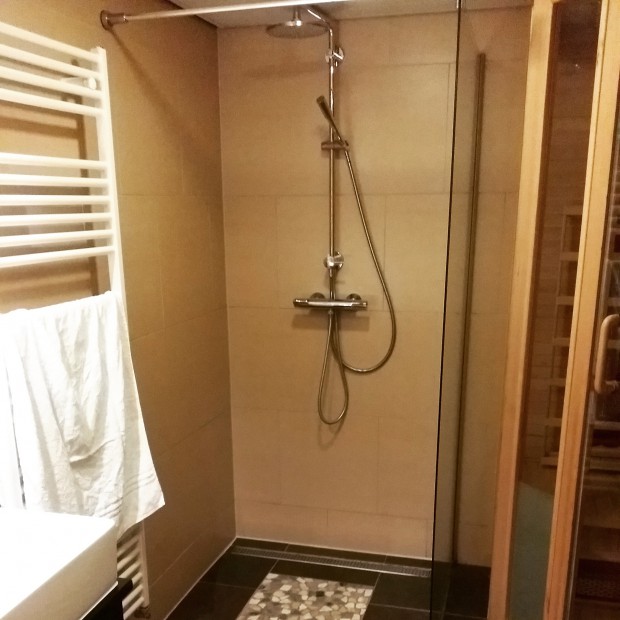 Douchen, dat kan hier gewoon elke dag als je dat wilt. Thuis kost het je geld, daarom gaan we thuis niet elke dag douchen. Dat doe ik dan hier gewoon de hele week. Heerlijk hoor.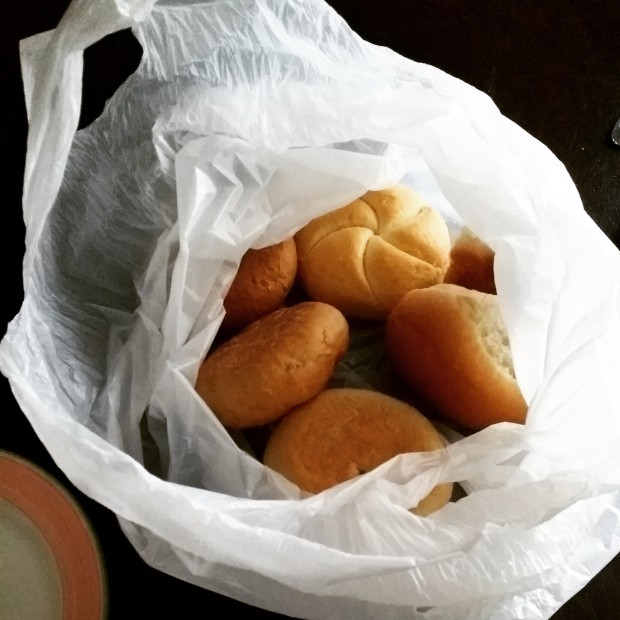 Broodjes aan de deur bezorgt s,morgens, wat een luxe he! Ik hou ervan. Dus even heerlijk ontbijten.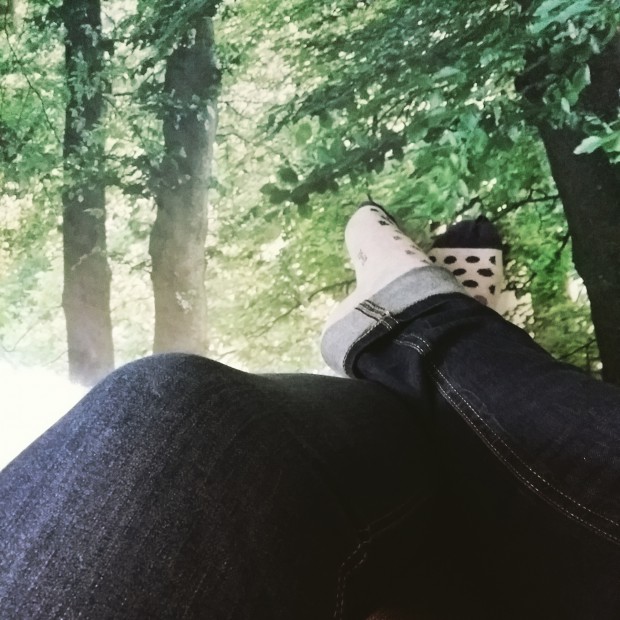 Relaxen doet een mens goed, dat hoop ik dan ook maar. Maak er zeker gebruik van. Niks moet alles kan.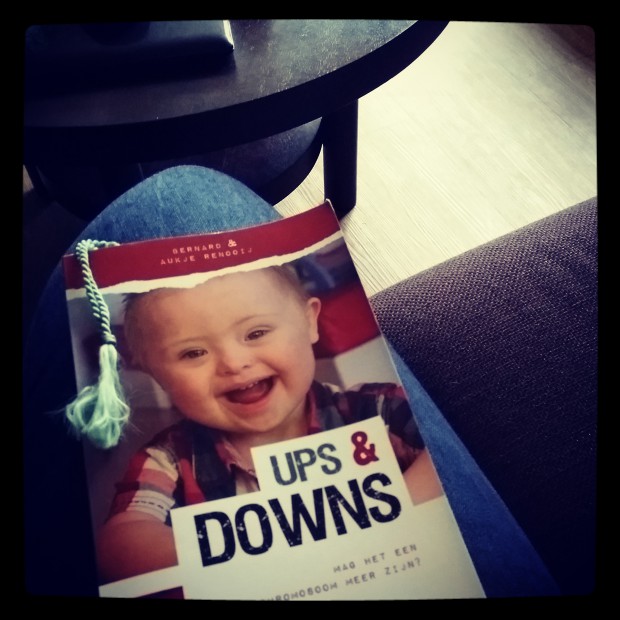 Dan ook maar even wat lezen, hierin ben ik al een hele tijd geleden aan begonnen. Nu is hij eindelijk uit. Review komt nog.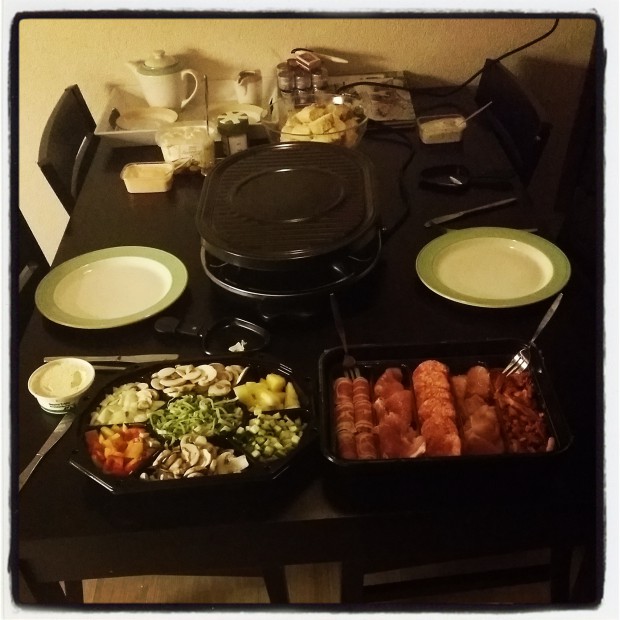 Altijd als we hier op vakantie zijn gaan we gourmetten. Dit kan je bestellen, wordt dan bezorgt aan je huisje. Dit keer bestelde we het via de app. Helaas ging dat niet helemaal goed bij hun. We zaten te wachten, maar aangezien we weten dat ze altijd vrij op tijd zijn. Zijn we maar even gaan informeren. Het was niet doorgekomen bij hun. Werd geregeld. Na bezorging zijn we gelijk lekker gaan eten.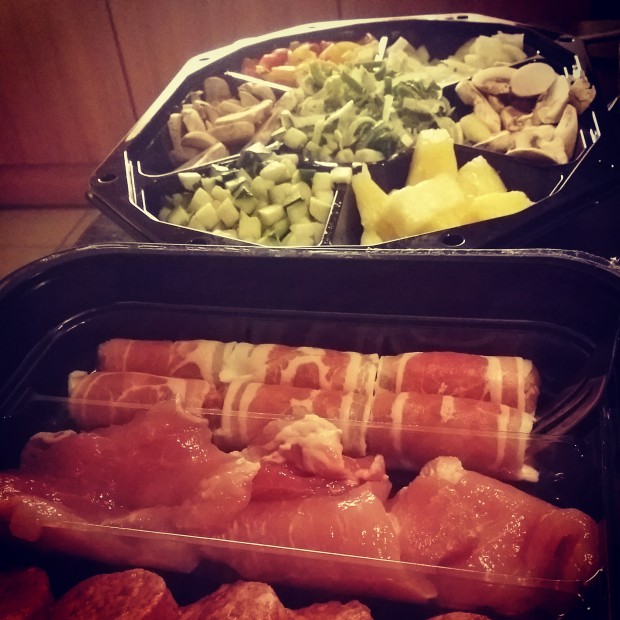 Echt veel krijg je altijd, daar betaal je dan ook voor hihi.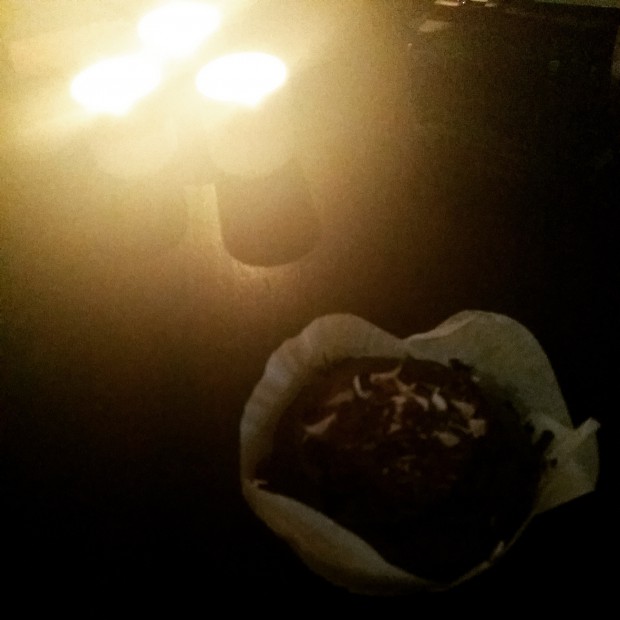 We hadden bij de winkel ook nog even chocolade muffins gekocht, dus die aten we s,avonds nog.
Woensdag 14 januari 2014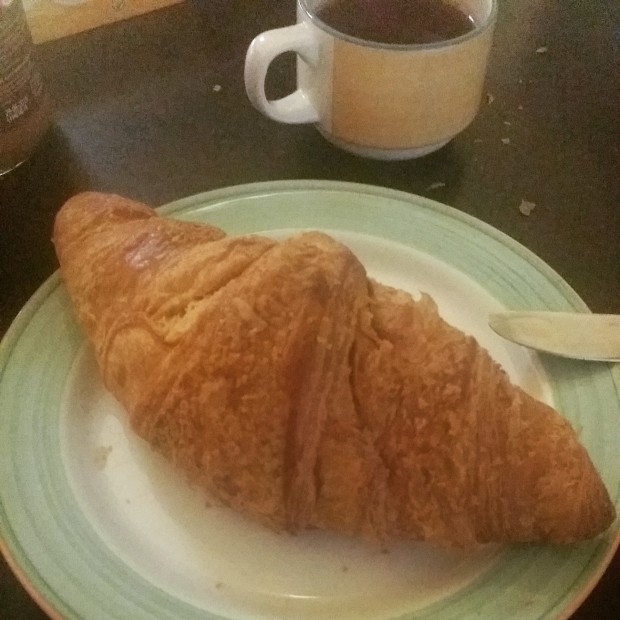 Vandaag zit er een croissant bij het ontbijt. Lekker… Goedemorgen!!!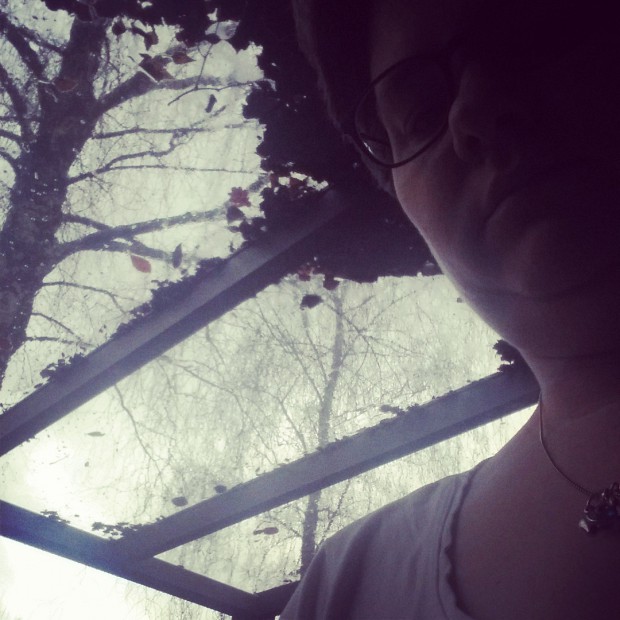 Helaas is het hier wel veel aan het regenen, maar ondanks dat vermaken we ons wel.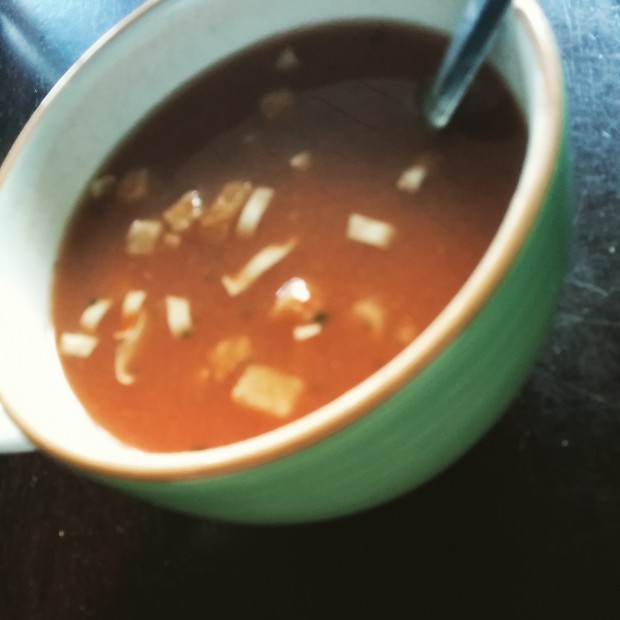 Even een soepje eten. De middagen hebben we niet veel gegeten omdat we laat aan het ontbijt zaten elke ochtend. Maar voor we gingen wandelen moest er even iets naar binnen.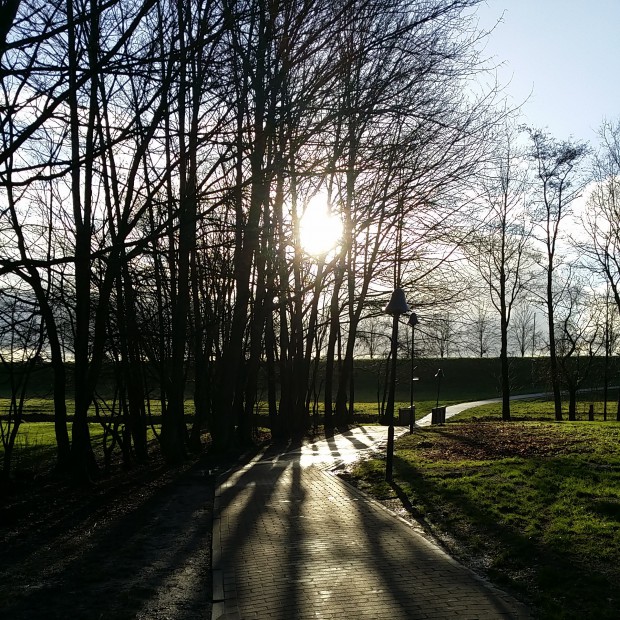 Eindelijk daar is het zonnetje dan, wel koud maar dat is niet zo erg. Het is droog dus tijd om even te gaan wandelen.
Onze eerste avond uiteten. Dus even wat leuks aan doen ervoor.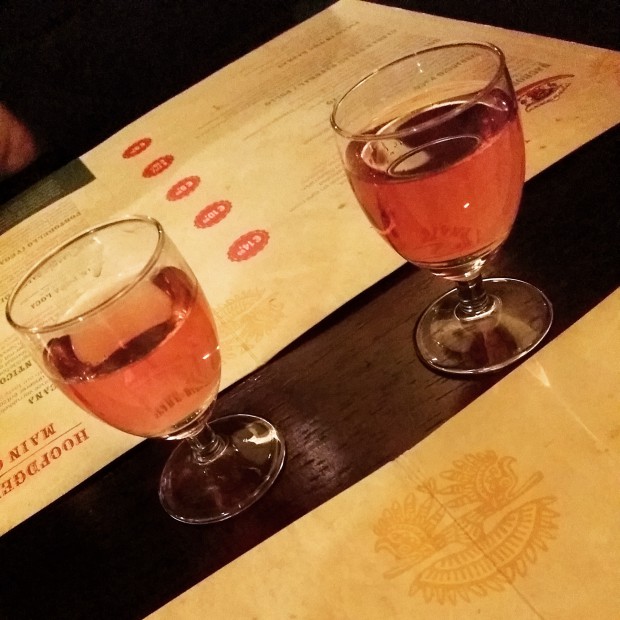 We gingen naar de Grill toe. Het restaurant bestaat 25 jaar, dat werd gevierd. We kregen een drankje om te proosten met z,n allen. Maar ik drink geen sterke drank en Bert ook niet. Dus we kozen voor de limonade. Er werd aan iedereen gedacht. Pas veel later toen we heerlijk aan het eten waren vroeg hij ons de aandacht en te gaan staan. Er werd op Mexicaanse wijze getoost. Toen was ik helemaal blij dat we limonade hadden. Het moest er in een keer in.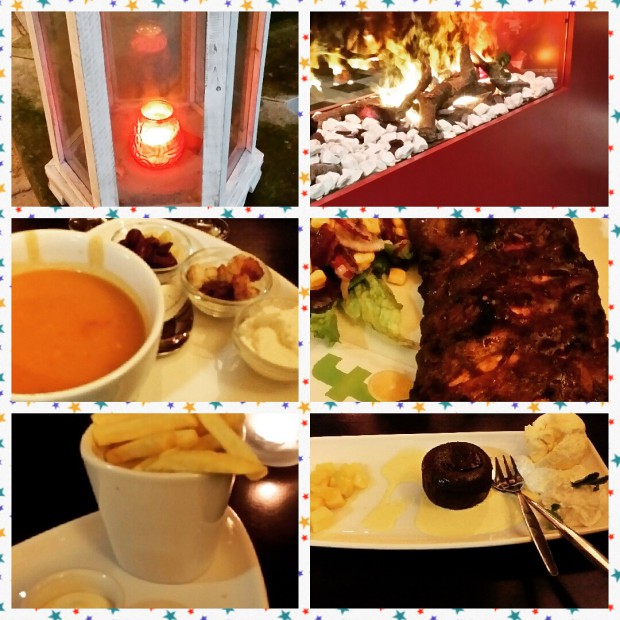 Heerlijk genoten in het restaurant. Lekker gegeten. Heb onbeperkt spareribs gegeten. Mijn man aan een hele grote dubbele hamburger. Vooraf een heerlijk soepje. Natuurlijk ook nog een nagerecht. Fijne eerste avond uit op het park.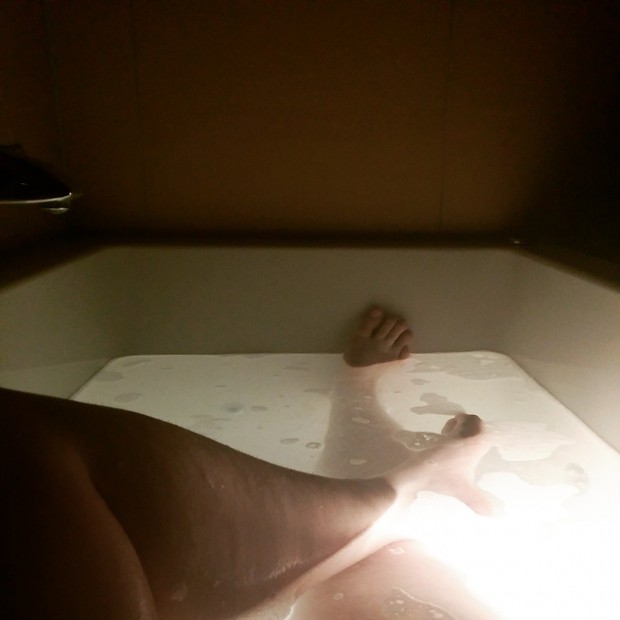 Badderen heerlijk, thuis hebben wij geen bad dus geniet hier extra van. Na een week elke dag in bad heb ik het wel gezien hoor. Dus thuis mis ik niks hiervan. Merk wel dat het erg rustgevend is… Soms zelfs zo erg dat ik spontaan in tranen zat. De aanleiding van de vakantie is namelijk niet zo leuk.
Donderdag 15 januari 2014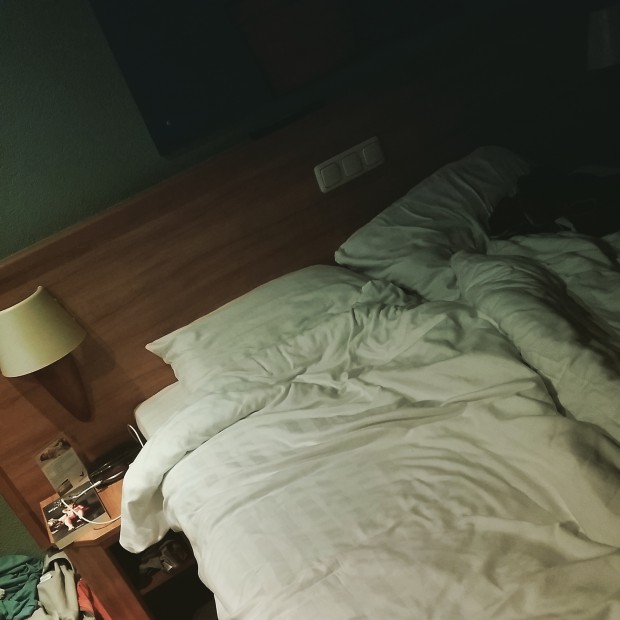 Slapen, het is een ramp hier voor beide. Ik had al zoveel pijn in me rug in de nachten, maar hier nog veel erger. Slaap halve nachten van de pijn. Draaien is haast geen optie, maar kan ook niet de hele tijd op me rug of een zij liggen. Geweldig dus NOT.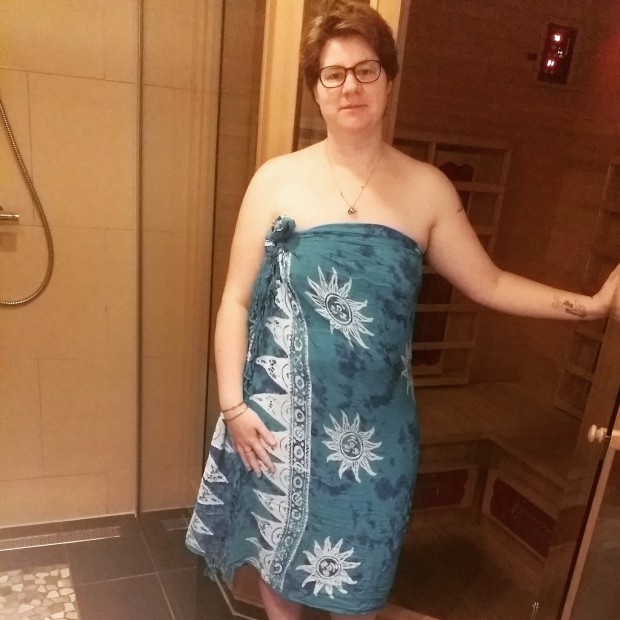 Dan maar even de sauna uitproberen deze dag. Helaas kwamen we erachter dat hij het niet goed deed. Dus even bellen of ze hem komen maken. Gelukkig was er al snel iemand, voor we het wisten konden we er van genieten. Maar ik vind het een mietjes sauna. Wordt niet warmer dan 75 graden. In bad kreeg ik het nog warmer dan in dat ding. Al snel waren we het dus zat. Jammer want had me hier zo op verheugd. Voorheen hadden we vaak een opgiet sauna, die is pas heerlijk.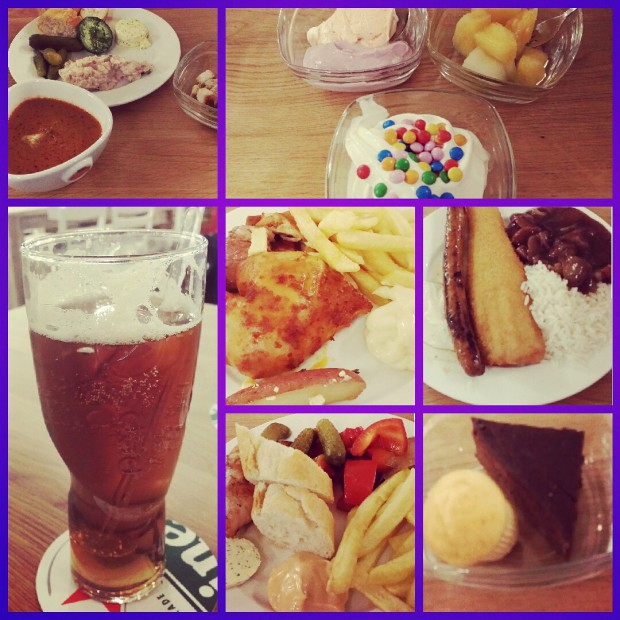 Avondje 2 uiteten. Dit keer een lopend buffet. Dus eten wat je wilt. Daar hebben we heerlijk van gesmuld. Alleen ze kwamen na de eerste keer drinken niet meer terug. Dus geen 2e biertje voor mijn mannetje. Ach hij ging nog wel even bier in de winkel halen. We hebben ons weer rond gegeten.
Vrijdag 16 januari 2014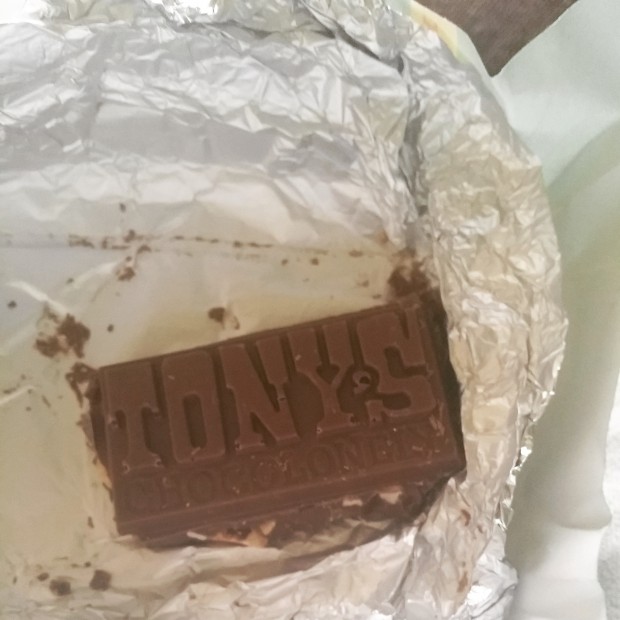 Ook alweer zo slecht, dat wordt echt afvallen na de vakantie. Veel sporten en gezond eten om al dat lekkers er weer af te krijgen. Maar nu geniet ik nog even door. Het is vakantie.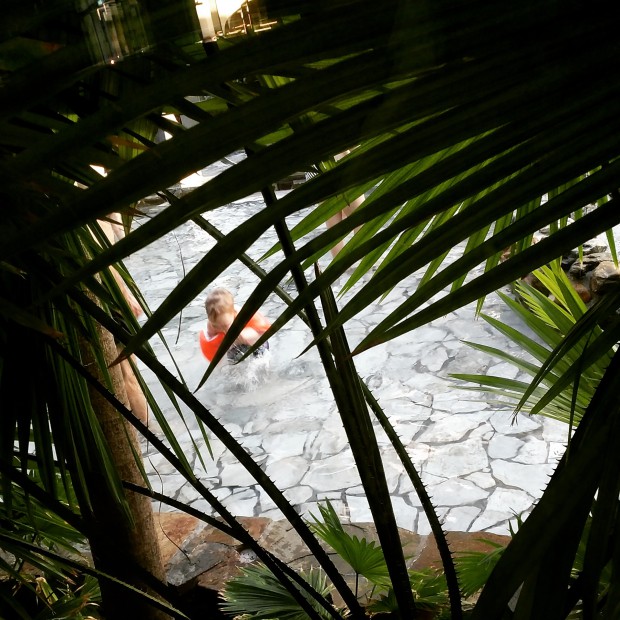 Een keertje zwemmen moesten we ook zeker gaan doen. Wat wordt je daar moe van als je dat al zolang niet meer heb gedaan. Toch ben je snel verveeld. Vroeger kon ik me veel makkelijker daar vermaken dan nu. Maar hebben even genoten van het golfslagbad, de glijbaan en het bubbelbad. Ook nog van de wildwaterbaan.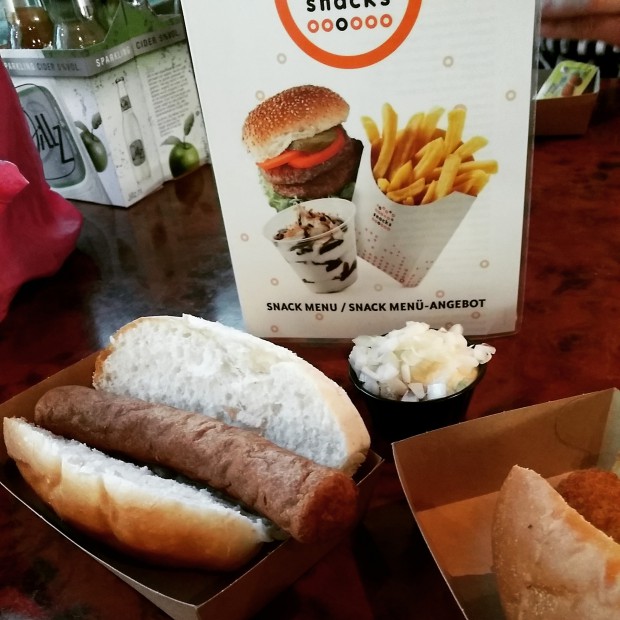 Van zwemmen krijg je trek, ook al is het een rare tijd wij gingen heerlijk snacken in de snackbar.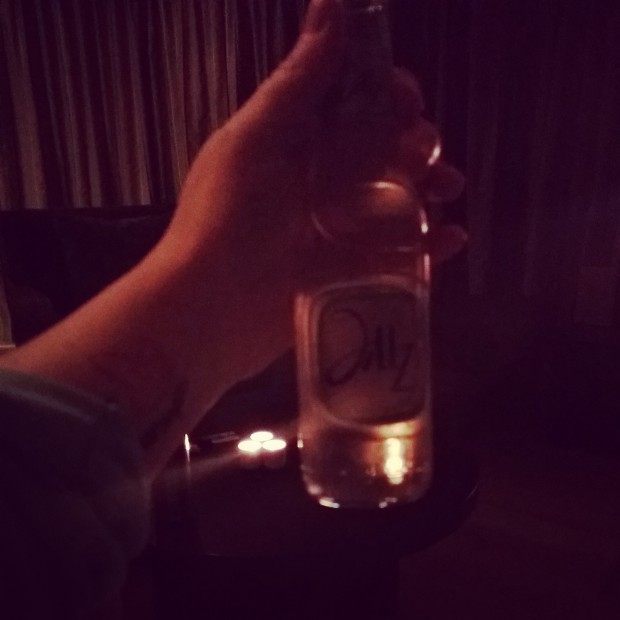 In de winkel kochten we nog wat drinken. Ik wilde wel een keertje aan de Jillz. Maar merkte al snel dat ik niet heel goed er tegen kan. Lekker was het wel voor een keertje. Die 4 flesjes gaan we gewoon nog soldaat maken. Deze avond dronk ik er 2.
Zaterdag januari 2014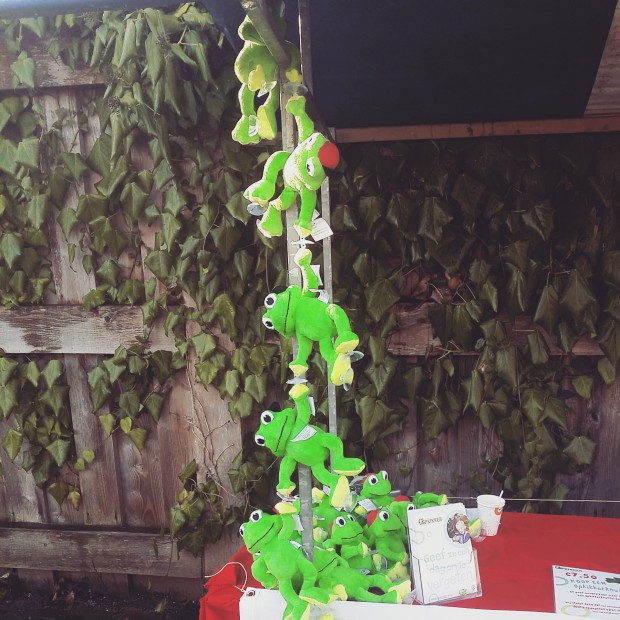 Er is vandaag opkikker dag op De Eemhof. Dit hebben we al eens eerder gezien hier. Dus wij gingen even aan de wandel. Het was zelfs heerlijk weer. Zonnetje en niet eens koud. We gingen kikkers vangen. LOL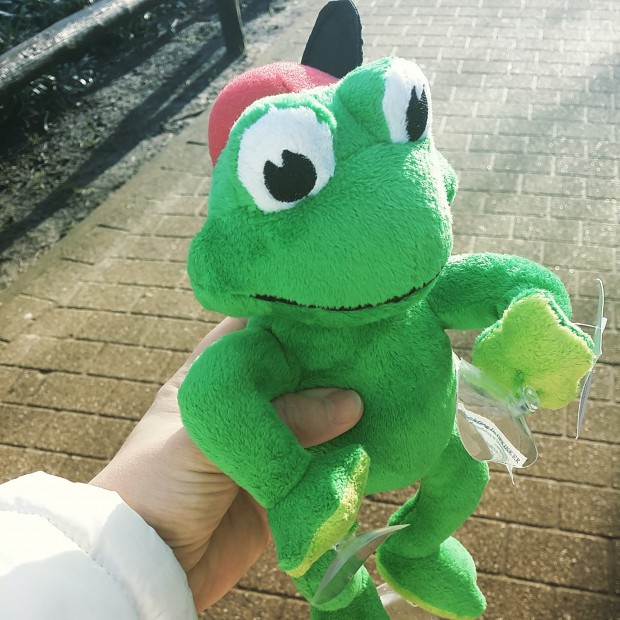 Natuurlijk moest er ook eentje gekocht worden voor Daan* Zo hebben we hun een beetje gesteund. En ik blij met deze lieve kikker.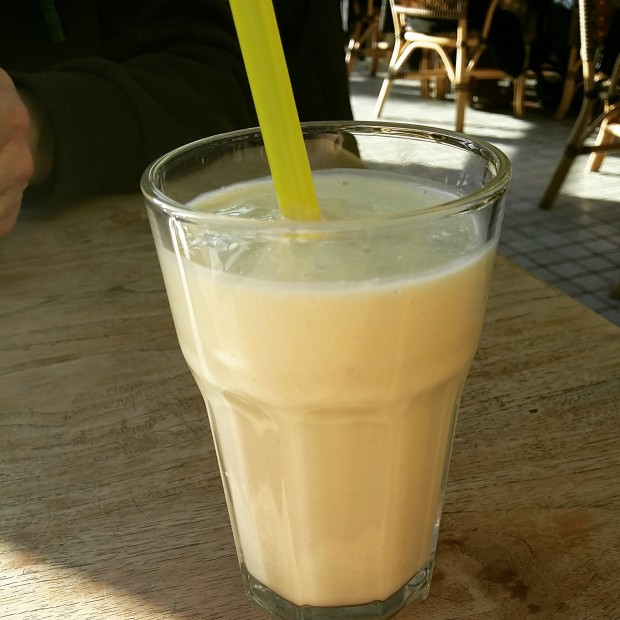 Nu gingen we eens uitgebreid lunchen. Ik bestelde een heerlijke smoothie van banaan en mango. Hij was idd heel erg lekker.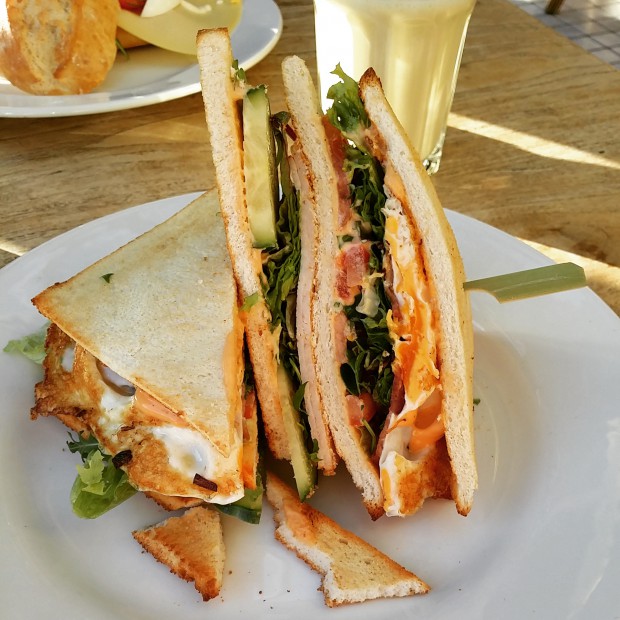 En ik koos voor een clubsandwich. Heerlijk… Mijn man wilde nog een ijsje eten, dus dat deden we daar ook nog even na ons broodje.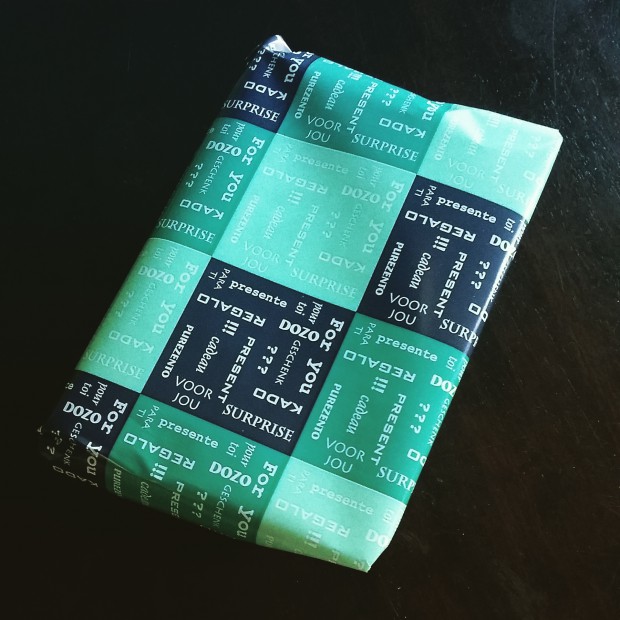 Ik zei dat ik niet naar huis ging zonder iets voor Daan* te kopen. Ja de kikker was al voor hem bedoeld, maar die zetten we niet op zijn plekje neer waar zijn urn staat. Wil daar echt geen knuffels hebben. Maar moet wel beetje kind uitstralen daar. Liet het inpakken, pas als we het gaan brengen pakken we het uit. Dus jullie moeten nog even wachten om te zien wat we kochten voor hem.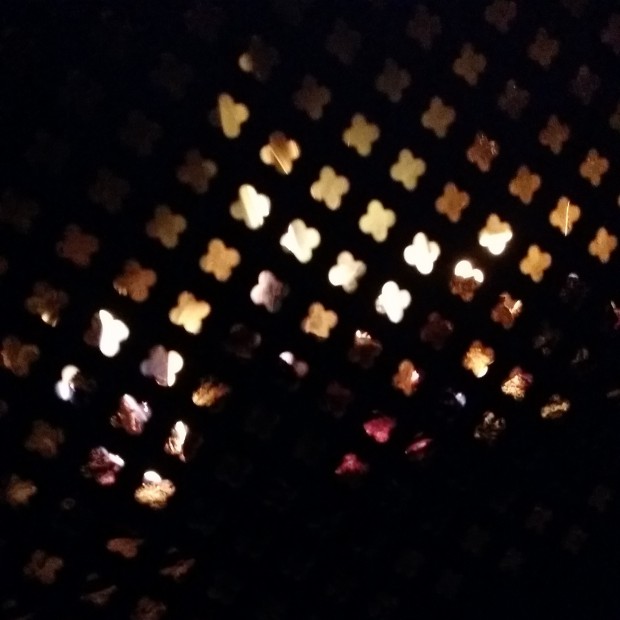 De laatste avond genieten van de openhaard. Alles is nu op gebrand… Vind het wel gezellig zo,n vuurtje. Maar het aansteken laat ik aan me vent over hoor.
Zondag 18 januari 2014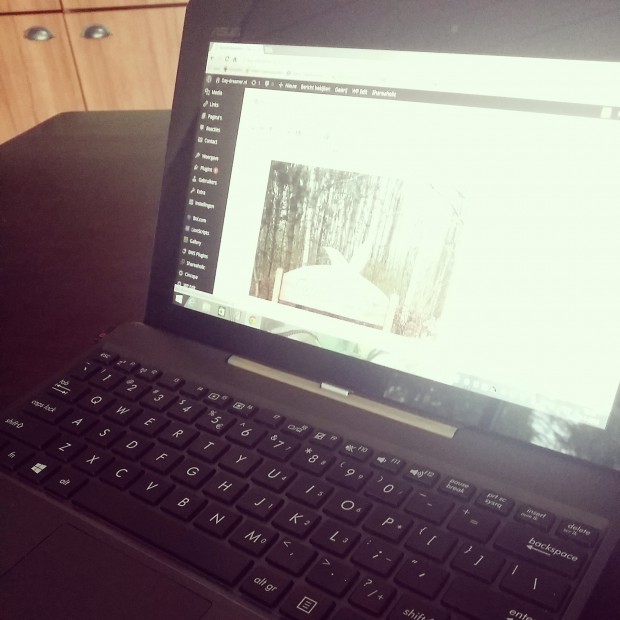 Dit is echt de meest luie dag van onze vakantie. Nog niet het huisje uit geweest… Maar bloggen gaat ook door op vakantie. Dus ben een hele tijd met dit weekoverzicht bezig geweest. Zoveel foto,s deze week.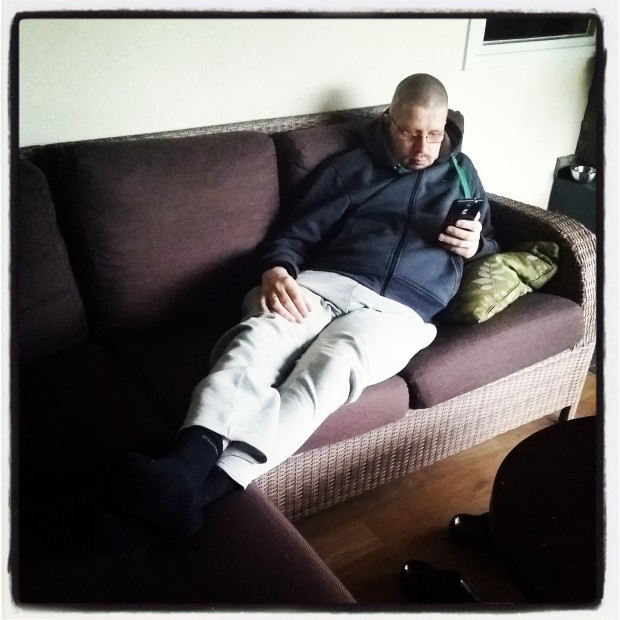 Toen ik hier mee bezig was vroeg me man hoe veel hij voor kwam in dit weekverslag… Ik moest bekennen, geen een keer. Zijn we samen op vakantie maak je niet eens een foto van je vent. Dat is niet helemaal waar, want heb hem wel op de foto gezet toen hij in bad lag. Alleen niet gedeeld op IG. Maar maakte dan maar deze luie foto van hem. Tevreden Bert?
De laatste dag van onze vakantie was echt een hang dag…
Hebben jullie nog iets leuks de afgelopen week gedaan?
Comments
comments