Take a look at my life 41
Verslaafd aan foto,s maken. Elke dag weer mijn mobiel uit me zak halen en foto,s maken van de dingen die ik mee maak of tegenkom. Er zijn al zoveel mensen die gebruik maken van instagram en het dan later in een blog verwerkt. Dat doe ik dus ook elke week. En we zijn weer aangekomen in een nieuwe week. Dus kan je weer lezen wat ik de afgelopen week heb gedaan en mee heb gemaakt.
---
Maandag 06 oktober 2014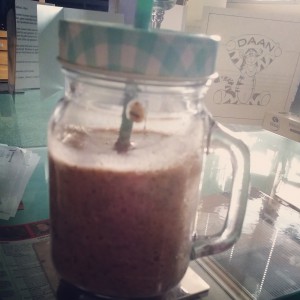 Mijn eerste echte groene smoothie drinken. Zolang er maar banaan in zit is het prima.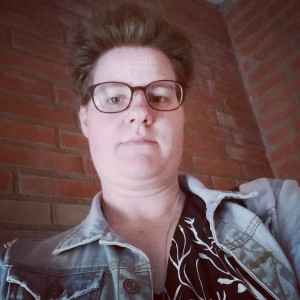 Even een selfie, oke ik had wel een beetje mogen lachen naar de camera. Ik ging even op pad om naar de winkel te gaan.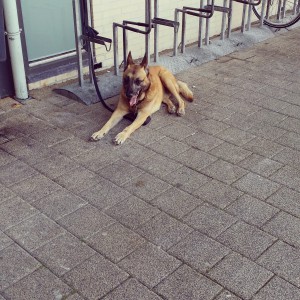 Bij de winkel kwam ik deze mooie hond tegen, die vroeg om een plaatje.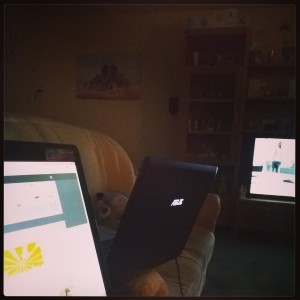 S,avonds tv kijken en tegelijk internetten…
Dinsdag 07 oktober 2014

Dag 2 aan de groene smoothie.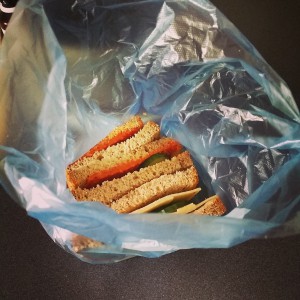 Ging op tijd richting de stad, moest naar het ziekenhuis voor een afspraak. Daarom nam ik me brood maar mee, zo had ik geen verleiding om daar iets slechts te eten.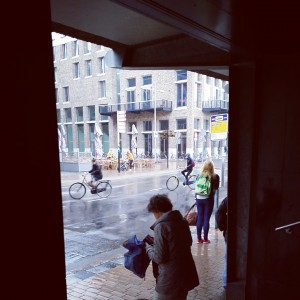 Moet je de bus uitstappen zie je dat het dit zulk weer is. Het ging hard op de regen. Gelukkig was het snel minder en liep ik de stad even door.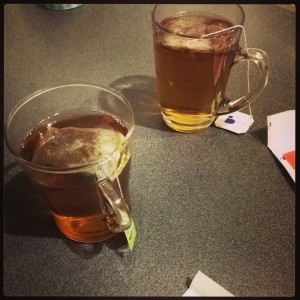 Even een lekker warm kopje thee zetten voor mezelf en mijn man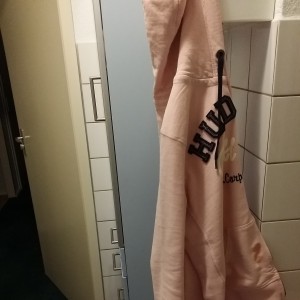 Deze mooie vest kocht ik in de stad, me even zelf verwend. Werd weleens tijd een nieuwe vest te kopen. En zo mooi kleurtje.
Woensdag 08 oktober 2014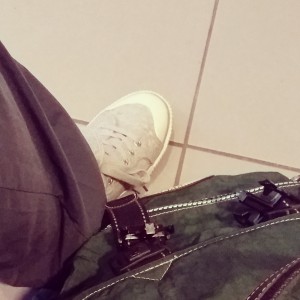 Zat te wachten bij de fysio, pfff heb teveel woede geuit met het sporten. Waardoor ik daarna echt een aantal dagen heel veel last heb gehad. Na het sporten ben ik een deurtje verder gegaan in hetzelfde gebouw. Het cjg, beetje kletsen. Probeer daar wat social contacten op te doen. Vanaf 10.30 tot 12.00 zitten kletsen. Toen moest ik langs de dokter voor een afspraak en kon ik gelijk blijven zitten. Zou 10 minuten duren. Maar werd pas om 12.30 geholpen. Toen moest ik medicijnen halen en nog boodschappen doen. Ehmm was pas om 14.00 ofzo thuis. Was echt kapot.
Donderdag 09 oktober 2014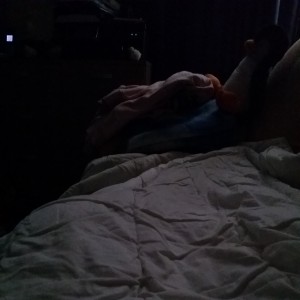 En toen lag ik weer op de bank in plaat van op bed… Vreselijk die nachten, wanneer houd het op.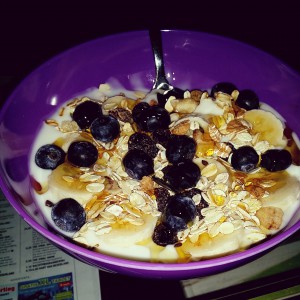 Dan maar even ontbijten, en beetje een rustige ochtend houden. Vanmiddag werd het alweer zwaar genoeg.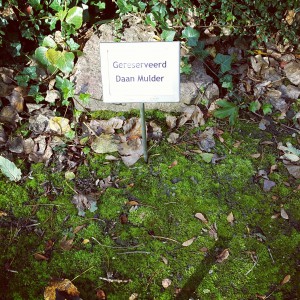 Naar het crematorium geweest, praten en rondkijken wat er mogelijk is voor de urn neer te zetten. We kozen voor het kinderhofje, en dit wordt zijn plekje. Een mooi zonnig plekje hebben we uitgekozen.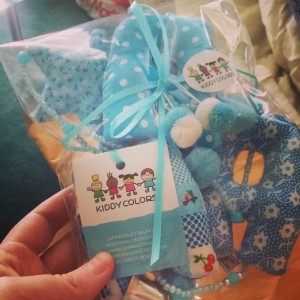 Weer een klein beetje vrolijkheid, ik ben nog altijd bezig voor de give away. En ik schreef deze webshop aan om te vragen of ze mee wilde doen. Nou daar kreeg ik een ja op. Dus alvast een tipje van de sluier jij kan straks misschien wel je eigen naam slinger bestellen. Ze vroeg me of ik er zelf eentje wilde hebben ter nagedachtenis van Daan. En die zie je dus hier. Meer over dit, ja dat komt zeker nog.
Vrijdag 10 oktober 2014
Ik kreeg bezoek van een heel lief mens. Ze werkt in het ziekenhuis waar Daan lag. Ze werkt in het down team, en ook op de kinderafdeling. Ze heeft dus ook voor Daan gezorgd. Ze zou toch al keertje langskomen maar dan als Daan thuis zou zijn. Nu was het dus vanwege dat Daan overleden is. Was erg fijn met haar te praten. Maar ook moeilijk wat je weet dat je ook afscheid van haar moet nemen. Maar ze zei al heb je een keer de behoefde om me te spreken kan dat zeker. Ook als dat over een half jaar weer is ofzo… Fijn zulke mensen die met je mee leven, maar ook omdat Daan zo geliefd was in het ziekenhuis. Dat benadrukte ze nog wel even tijdens het gesprek.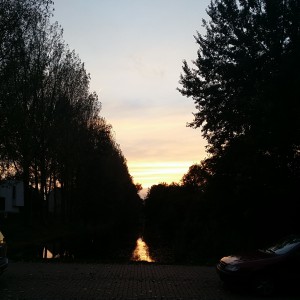 Omdat ik slapeloze nachten heb, moest ik iets hebben om te kunnen slapen. Rustgevende dingen heb ik in huis maar werkt matig. En besloot dan toch de melotenine te halen die ze juist daar afraden. Nog even in de avond erheen geweest. Helaas werkt het nog altijd niet om te slapen.
Zaterdag 11 oktober 2014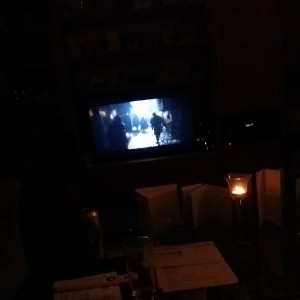 We kozen deze avond om een filmpje te kijken… Alleen zette hem pas om 21.30 aan, en het was nogal een lange film. We keken naar de 2e deel van de Hobbit. Na een tijd was ik echt aan het knikkenbollen en wist niet meer hoe ik moest zitten liggen of hangen. Maar heb hem afgekeken. En toen snel met een slaappil naar bed. Ik werd rustig, en blijkbaar in slaap gevallen. Maar wel vervolgens om 03.00 weer wakker te zijn en nog erger in paniek dan normaal. Zo een uur lang liggen draaien enz… dan er maar weer uit. Op de bank, en ben gaan bellen met een hulpverlener. Werd weer beetje rustig, en toen met muziek aan gaan liggen. Helaas niet meer geslapen.
Zondag 12 oktober 2014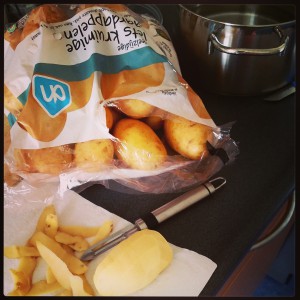 Eind van de week alweer… en ik ben zo vreselijk moe, nergens zin in. Maar sommige dingen gaan door. Moet wassen, en de was ophangen. Zorgen dat de aardappels geschild zijn. En eten koken… Blehhh.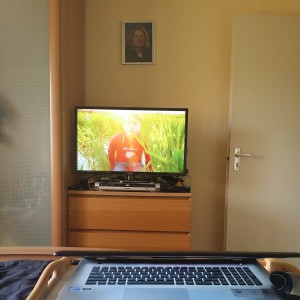 Dagje series terug kijken… Op bed, dus lekker lui.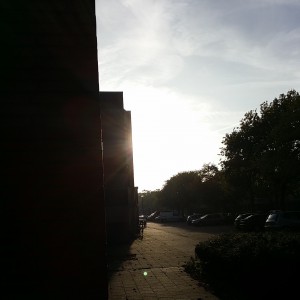 Ik heb mezelf gedwongen naar buiten te gaan. Even stukje wandelen om me kop leeg te maken.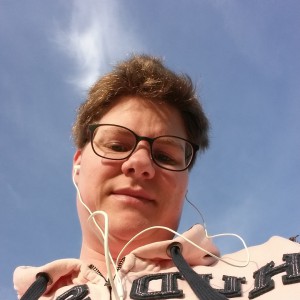 Was nog maar net op pad en merkte dat ik geen spijt ervan had. Het was heerlijk. Ook het weer. Ben toch nog 3 kwartier zo,n beetje weg geweest.
Comments
comments