Take a look at my life 43
Verslaafd aan foto,s maken. Elke dag weer mijn mobiel uit me zak halen en foto,s maken van de dingen die ik mee maak of tegenkom. Er zijn al zoveel mensen die gebruik maken van instagram en het dan later in een blog verwerkt. Dat doe ik dus ook elke week. En we zijn weer aangekomen in een nieuwe week. Dus kan je weer lezen wat ik de afgelopen week heb gedaan en mee heb gemaakt.
---
Maandag 20 oktober 2014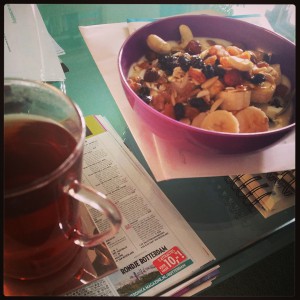 Ontbijten doen we maar even eerst. Met een lekkere warme kop thee erbij.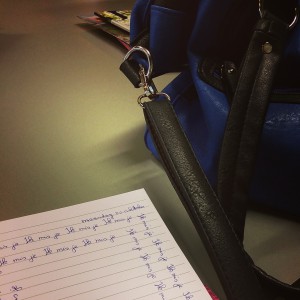 Ik moest weer naar het ziekenhuis voor mijn maatschappelijk werkster. Ik zit daar soms met zenuwen, en dit keer had ik me notitieboekje mee en ging ik schrijven. Ja hoe je het ook went of keert "ik mis je Daan"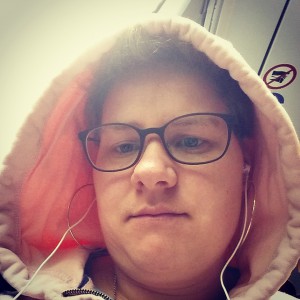 Zo zit ik vaak in de bus, en nee niet alleen maar in de bus. Zodra ik naar buiten ga verstop ik me onder mijn muts. Bang om ineens spontaan in huilen uit te barsten, want dat gebeurd op de rotste momenten als je het niet verwacht.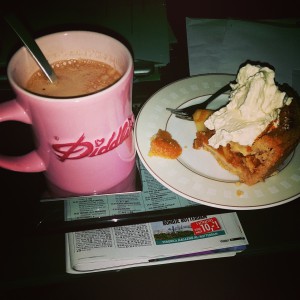 Mijn man probeert me vet te mesten hihi, nee het is een schat van een man. Lekker verwend met hot choco en appeltaart met slagroom. Ohhh zo slecht, maar zoooo lekker.
Dinsdag 21 oktober 2014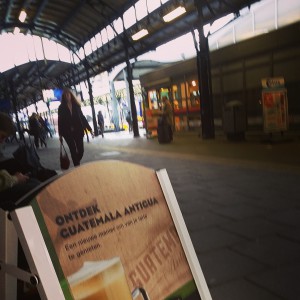 Vandaag een dagje weg met mijn vriendin Linda. Ze kwam speciaal voor mij uit Den-Haag om in het rot weer naar de Zuidlaren markt te gaan. Hier zat ik op het station te wachten op haar.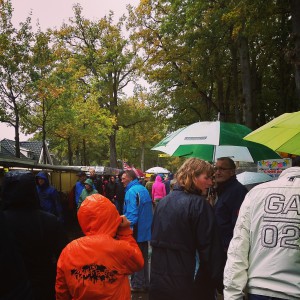 Ja het was echt lekker weer… hihi, nou het viel nog best mee. Ze hadden erge storm voorspeld, maar vrij weinig van mee gekregen. Wel zo nu en dan flink regen.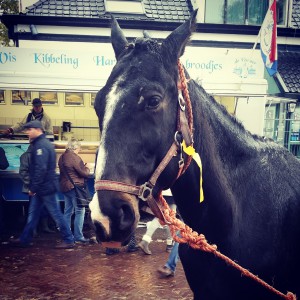 Geen Zuidlaren markt zonder paarden, het is dan ook een paarden markt.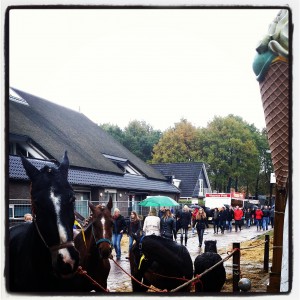 Nog even een kiekje van een paar paarden, en mensen in de regen. Nee het was droog, maar zie toch iemand met een plu lopen.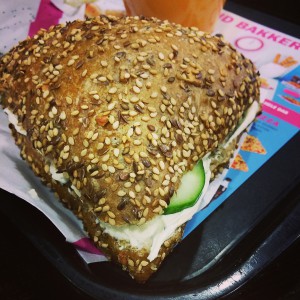 Laat in de middag gingen we met de bus weg, maar onderweg stopte we nog even bij een centrum. En daar gingen we even bakker bart in. Het regenende namelijk nu wel heel erg hard. Dus besloten we een broodje te gaan eten.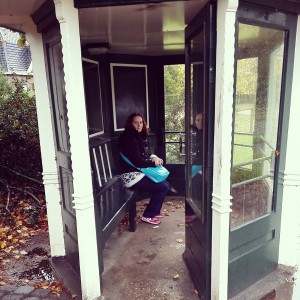 Nog even weer wachten op de bus om naar het station te gaan, waar ik mijn vriendin weer op de trein zou zetten. Ondanks het weer was het erg gezellig samen. De markt viel wel een beetje tegen, maar dat geeft niet.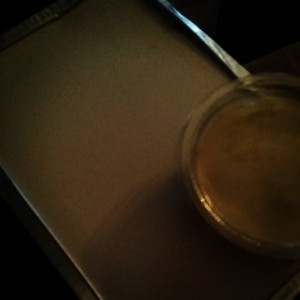 Thuis maar even slecht eten, want was vrij laat met eten. Kapsalon jammie.
Woensdag 22 oktober 2014
En toen moest ik toch redelijk op tijd me bed uit na zo,n intensieve dag. Moest naar de fysio om te sporten. Wel weer lekker om in beweging te zijn daar. En daarna nog even zitten kletsen bij het CJG
Donderdag 23 oktober 2014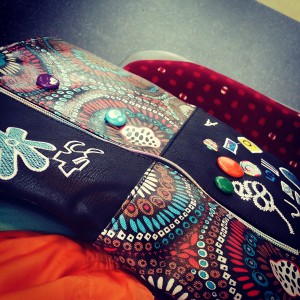 Deze tas kocht ik op de Zuidlaren markt, en gebruikte hem vandaag voor het eerst om naar het ziekenhuis te gaan. Controle vanwege mijn hernia operatie. Jullie hebben al gelezen dat ik daar flink in paniek raakte en waarom. Maar goed verder was alles in orde, en het herstel zal langzaam blijven gaan. En helaas kan hij niet garanderen dat het 100% over zal gaan. Maar goed als de ergste pijn maar weg gaat ben ik blij.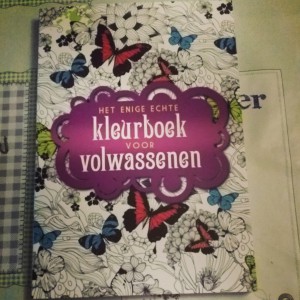 Omdat ik zo in paniek was, wilde ik niet meteen met de bus naar huis. Ik ging nog even langs Musjes, gek genoeg is dat een plek waar ik rustig wordt. Ondanks het ook een moeilijke plek is vanwege kindjes. Maar alle 3 die daar werken weten van mijn verhaal, en is fijn om even onder het genot van een kop thee te praten. Nadat ik rustig was geworden, liep ik naar de bushalte. Maar kwam in een etalage van een winkel dit boek tegen. En wilde hem al eerder hebben, en ben hem dus maar gaan kopen.
Vrijdag 24 oktober 2014
Deze middag moest ik naar de tandarts, brrr gaatjes laten vullen onder verdoving. Was er niet zo blij mee. En ja hoor werd daar ook emotioneel, omdat ik tijdens dit soort dingen kan gaan nadenken. En mijn gedachten gingen niet naar de behandeling maar naar Daan. Daarna maar even rustig op bed tv kijken.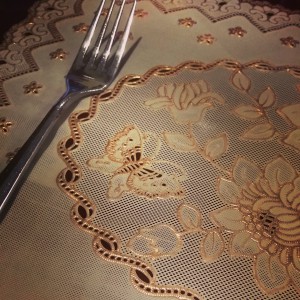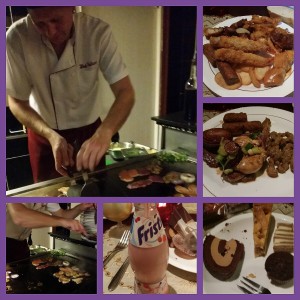 Ik en mijn man waren uitgenodigd door zijn vader om uiteten te gaan. En we zijn heerlijk met z,n vieren naar een wok restaurant gegaan. Heerlijk genoten van al dat lekkers. En ja natuurlijk teveel gegeten. Volgende keer toch wat minder eten hoor.
Zaterdag 25 oktober 2014
Boodschappen dag, en verder eigenlijk weinig gedaan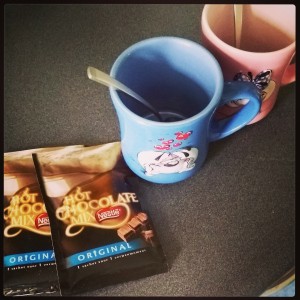 We dronken in de middag heerlijk chocolademelk, het was er wel weer voor.
En s,avonds kregen we even bezoek van de onder buuf.
Zondag 26 oktober 2014
Vandaag niet helemaal mijn dagje. De hele dag thuis zitten, en best wel veel verdriet hebben. Dan maar even op bed eraan toe geven. Moet het toch echt toelaten, hoe moeilijk ik het ook vind.
Comments
comments