Take a look at my life *week 26*
Weer een nieuwe week, dus we kijken even terug op afgelopen week. De week dat ik een sessie plande bij Mirre en dat Max weer terug thuis kwam. Wat ben ik blij dat mijn mannetje weer terug thuis is. Eigenlijk was het vermoeiender dat hij in het ziekenhuis lag dan hij thuis is. Want het heen en weer gereis erheen is ook niet heel fijn. Maar nu hij thuis is, kunnen we het gewoon weer lekker oppakken als gezin.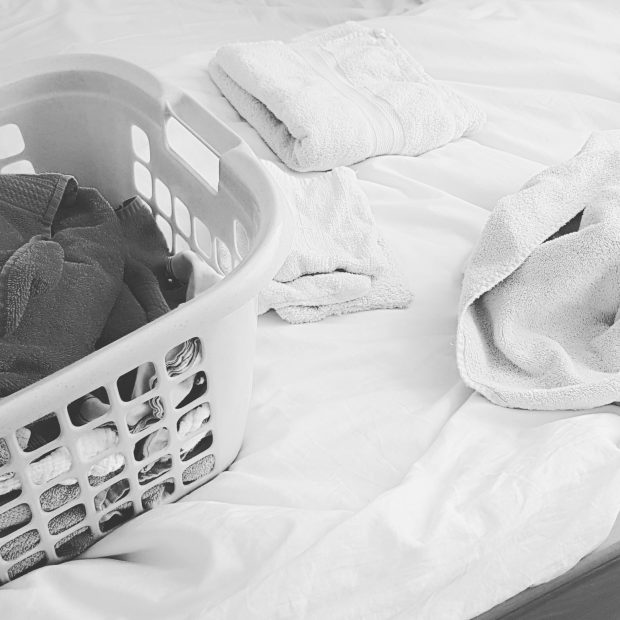 Ja het huishouden gaat ook door, al komt daar vrij weinig van. Maar het belangrijkste is dat de was steeds weer wordt gedaan. Het is ook wel een stukje meer geworden sinds Max er is, en nee niet alleen zijn kleertjes. Maar meer ook omdat hij onze shirts ook regelmatig vies maakt. Dat geeft helemaal niets. Ik was wel door, maar dat opruimen ervan is een stukje minder. Kost vaak veel tijd. Ach ja hier waren de handdoeken weer lekker schoon en kon ik weer opruimen in de kasten.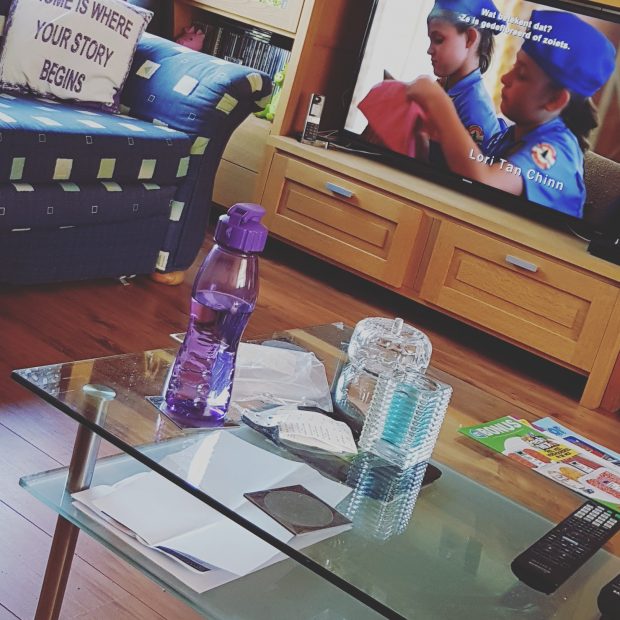 Ik kon even genieten van ME-TIME. Helemaal alleen even op de bank hangen met Netflix aan. Want maandag lag Max nog in het ziekenhuis en s,morgens hadden we een afspraak waardoor ik niet naar het ziekenhuis kon. En in de middag had ik ook een afspraak met de praktijkondersteuning. Daarna ben ik natuurlijk wel door gegaan naar het ziekenhuis. Zolang kan ik echt niet zonder mijn kleine man.
Ondertussen dat ik lekker serie aan het kijken was, even lekker gezond doen en aardbeien eten.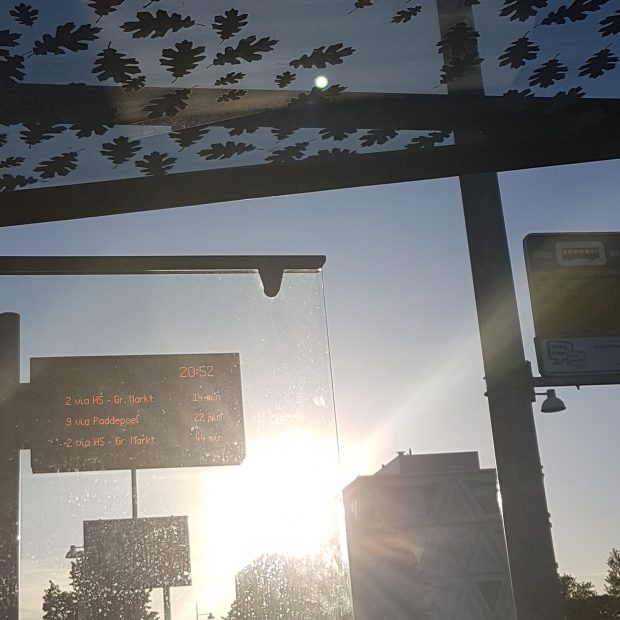 Ik was lekker weer even bij Max geweest, en omdat hij zijn rust nodig had en lag te slapen ben ik weer rustig naar huis gegaan toen ik daar even was geweest. Helaas moest ik lang op de bus wachten. En was ik ook best wel laat thuis.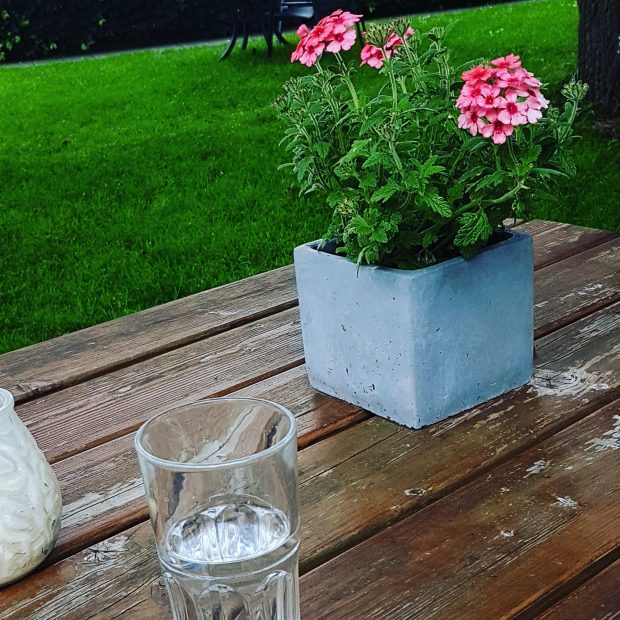 Dinsdag ging ik naar Mirre toe, na dat we een gesprek in het ziekenhuis hadden met de kinderarts. Ik had een goede sessie, die echt wel nodig was voordat Max thuis zou komen. Hier was ik even aan het bijkomen van de sessie. Had toch een uur voordat de regio taxi me kwam halen.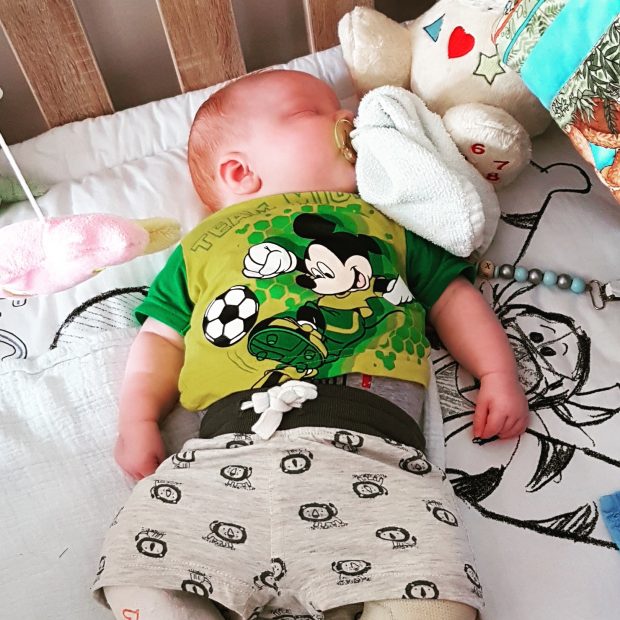 En ja hoor daar is hij dan, woensdag ochtend gingen we hem lekker uit het ziekenhuis halen. Wat fijn dat hij nu weer lekker thuis is.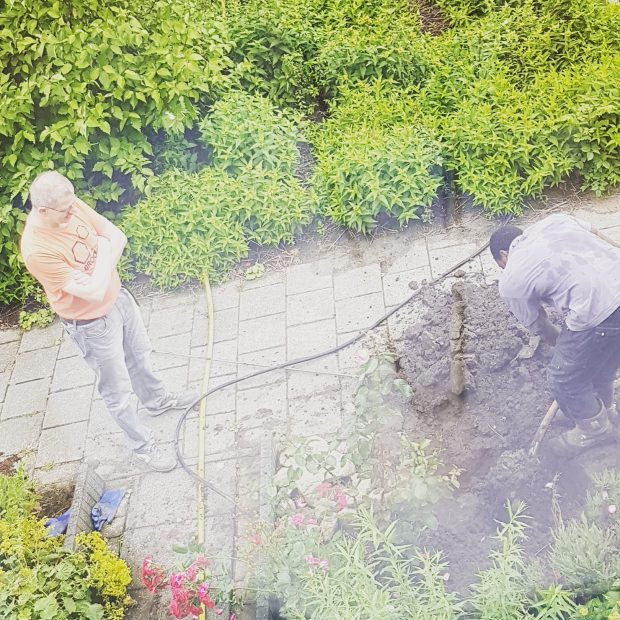 We hadden ellende in de bijkeuken, die stond voor de tweede keer helemaal blank. We hadden al een gootsteen en wc,s die steeds verstopt waren. Maar nu stond dus de bijkeuken blank. Dus iemand laten komen en is een hele tijd bezig geweest. Wat een ellende zeg, tuin open gehaald en een zooi wat het in huis was daarna. Dus moesten we nadat hij weg was, stofzuigen en dweilen. Daar ging een rustige dag, waarop we gehoopt hadden.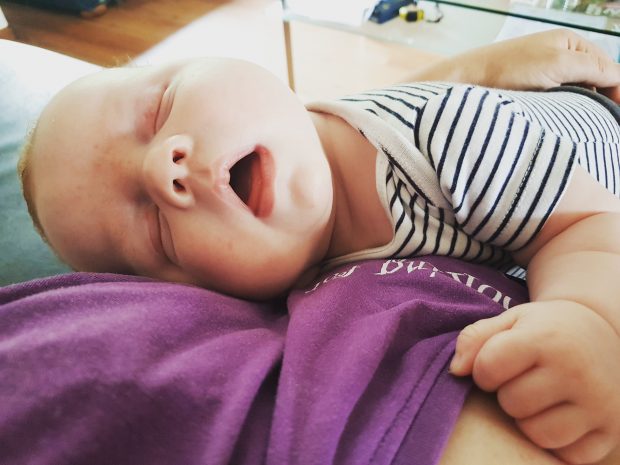 Dit is het enige wat Max wilt nog, anders is het huilen als ik hem wegleg. Heb er vrijdag maar aan toe gegeven en de hele dag op de bank gehangen met hem en lekker series gekeken. Eerst kon ik hier niet zo van genieten, het idee dat er dingen moeten gebeuren nog. Of dat ik geen kant op kan en dat het best vermoeiend is. Maar heb het beste ervan gemaakt, en stiekem ook nog wel genoten ervan. Tot het in de avond alleen maar huilen was en dit plakken ook niet meer hielp.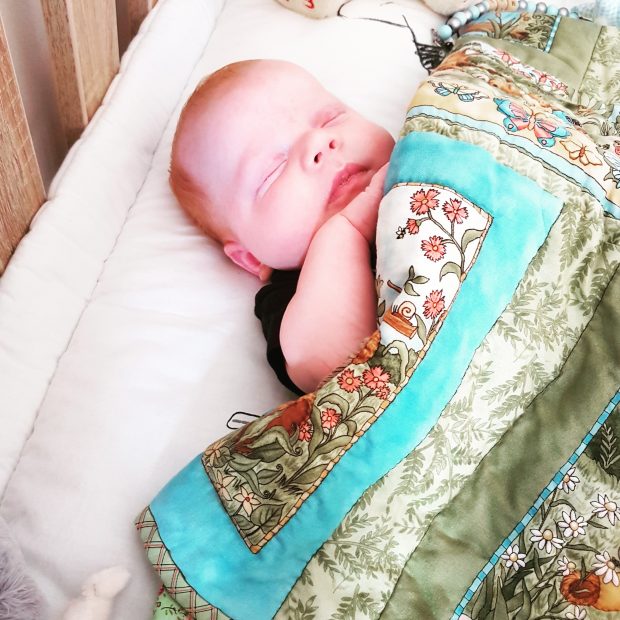 Het is hier momenteel steeds de vraag of we rustig kunnen eten, want Max is het er steeds niet meer mee eens om in de box rustig te liggen. Nu bleef hij lekker even slapen, nadat ik hem uit me handen in de box heb gelegd. We hebben dus even rustig kunnen eten.
Comments
comments