Een eerste keer afscheid nemen van iemand, na verlies eigen kind
Het zat er al eventjes aan te komen, een tijdje terug hoorde ik dat het niet zo goed ging met mijn nicht. We wisten al dat ze ziek was, maar zo ziek hadden we niet zo door. Toen ik hoorde dat ze met spoed naar het ziekenhuis werd gebracht en de dokters haar nog een week gaven schrok ik enorm. Ik wilde graag nog afscheid nemen van haar terwijl ze nog leeft. Op dat moment niet over nagedacht of zij dat wel wilde. Wel over nagedacht of dat wel mogelijk voor mij was, aangezien ik nog bezig was met het traject "Stralend de wereld in" bij Mirre en ik aardig op weg was naar hoogzwanger. Maar het liep helemaal anders dan ik toen in gedachten had.
Paniek
Dit is dus de eerste keer na het afscheid van Daan dat er een dierbare heel ziek is en waar we afscheid van moesten gaan nemen. Ik raakte eigenlijk een beetje in paniek, ik wilde geen afscheid nemen terwijl ze al was overleden. Dat trek ik niet, dacht ik. Wat als ik in paniek raak tijdens de dienst, wat moeten haar ouders niet denken. Ik kom er juist om afscheid te nemen en wil dan sterk zijn voor haar ouders. En dan in paniek raken is zeker geen optie. Dus dit wilde ik niet, en dacht er alleen maar aan dat ik nog echt afscheid wilde nemen van haar. Alleen er werd al snel duidelijk dat ze te moe en te ziek was dat ze alleen haar naasten om haar heen wilde hebben. En ja groot gelijk heeft ze. Ik stuurde een kaart, om toch iets voor haar te doen. Misschien wel het laatste wat ik kon doen voor haar. Alleen er gebeurde iets heel anders, ze kreeg chemo en daar reageerde ze goed op. Ze kreeg uitstel en ging ook gewoon weer naar huis toe. Natuurlijk wist ik wel dat het er toch vroeg of laat aan zou komen. En stiekem hoopte ik dat we haar nog konden gaan zien. Maar dit gebeurde niet.
We hadden al jaren geen contact gehad, maar het is en blijft familie en als nichtjes hebben we vroeger leuke dingen mee gemaakt. We woonde nou eenmaal niet bij elkaar om de hoek. En soms lopen die dingen zo. Wat een mooi mens is het toch, toen ik eenmaal bevallen was van Max stuurde ze me via messenger een berichtje. Ze dacht aan mij om me te feliciteren, wauw hoe moet je reageren. Nou eigenlijk ging dat vanzelf, het was fijn haar even kort te spreken. Het moest zo zijn denk ik maar.
Energetische afscheid


Toch ging het plotseling helemaal mis en werd gebeld door mijn moeder toen ik op Mirre was samen met Max. Het was ineens snel gegaan, ze werd met pijn in haar buik naar het ziekenhuis gebracht. En helaas heeft ze het niet overleefd. Ik was echt helemaal overstuur, maar probeerde mijn tranen in te houden. Max had ik bij me en wilde het niet laten zien aan hem. (natuurlijk weet ik dat het juist geen kwaad kan) Max huilde enorm en nam hem in mijn armen, ik begon zelf mee te huilen. Heel erg hard, waardoor Max juist stil werd en ik mijn tranen kon huilen.
Tijdens de sessie gebeurde er iets heel moois, ik bleef contact te hebben met haar in die andere wereld. Ik viel weg en José hield mijn hand vast. Ze vroeg of ik het aandurfde te reizen, zij zou me helpen en me niet loslaten. Ik vond dit heel eng, maar ik ging dit doen. Ik zag haar daar staan, ik voelde dat ze hulp nodig had. Ze wilde nog niet, ze kon geen rust vinden. Nou dat snap ik wel, want hoe kan je een klein meisje van vier (haar dochter) achter laten. Maar ik kwam haar helpen en liet mij door Daan helpen. Daar stond hij dan, mijn kleine jongen. Voor het eerst zag ik hem als drie jarige jongen staan. Hij pakte haar hand vast, en ik zei tegen hem "neem haar maar mee" Daar zag ik een fel wit licht en daar liepen ze samen heen. Wat een rust voelde ik toen. Dit was mijn afscheid van haar.
Toch naar de begrafenis
In eerste instantie hoefde het voor mij niet zo nodig meer. Voor mijn gevoel had ik mijn afscheid al gehad. Toch merkte ik aan mijn partner dat hij het wel belangrijk vond voor mij om te gaan. En zij ook gewoon dat we dit gingen doen. Ik wilde niet, maar niet omdat ik bezig was dat ik bang was in paniek te raken. Het voelde rustig bij mij en daar kon ik mee leven (dacht ik toen) Toch besloten we samen te gaan, en ben er ook blij om. Want de avond ervoor voelde het ineens als ik niet ga krijg ik misschien spijt. Dus we reisde af naar Zoetermeer om een laatste eer te bewijzen aan haar. Of eigenlijk voor de familie. Het was een mooi, maar verdrietig afscheid. Er waren veel bloemen, en ook bloemen om op haar kist te leggen. Daarna een samen zijn met een drankje en natuurlijk condoleance aan de naasten. Hier zag ik enorm tegen op, was namelijk al de hele tijd dat we er waren zo ziek. Zo misselijk, het bracht me steeds weer terug naar het afscheid van Daan. Waar was ik aan begonnen, maar ook ergens ja het is goed. De volgende keer zal het dan makkelijker zijn. En ik kan dit niet altijd gaan vermijden. Het was zover om naar de naasten te gaan en hun te condoleren. Ze stonden verbaasd dat we die hele reis hadden afgelegd voor hun. Haar broer vroeg zelfs naar mij, wat ik lief vond maar ook wel heel moeilijk. Hoe reageer je, zijn zus is net overleden. We kwamen aan bij haar moeder, en hoorde haar zeggen tegen iemand "dit hoor je als ouder toch niet mee te maken, het moet toch andersom. Dat je kind jouw wegbrengt" Ik stond daar mijn tranen weg te slikken, ze mocht niet zien dat ik het er zo moeilijk mee had. Ik wist wat er nu zo,n beetje door haar heen ging. Zelf heb ik dit meegemaakt met mijn eigen kind. Het lukte me net niet heel hard te huilen en ik condoleerde haar en stonden heel eventjes te praten. Opgelucht liep ik er weg, want ik was blij dat het achter de rug was en dat ik niet in huilen was uitgebarsten.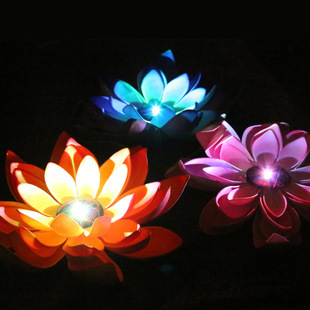 Als jij als onzichtbare ouder na het afscheid van je kind naar een begrafenis/crematie ging hoe heb jij dat ervaren?
Comments
comments