Verhaaltjes tijd – Kleine draak
Dit is iets wat jullie niet gewend zijn van mij, maar wilde het wel graag delen. Laatst vertelde ik jullie dat ik bezig ben bij Mirre om bij mijn innerlijk kind te komen. Maar ik dat flink geblokt heb, daarom kreeg ik de tip om naar haar te schrijven. Maar er kwam een kinderverhaaltje naar boven, die ik opschreef. Vandaag wil ik jullie deze delen, het heeft een dubbele betekenis het verhaaltje. Ben benieuwd of je de betekenis begrijpt, of dat je er gewoon een leuk kinderverhaaltje in ziet. Beide is prima.
---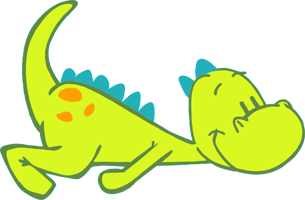 Mama, mama er zit een draak onder mijn bed. Ik ben bang wil je hem voor me verjagen? De mama van dit kleine meisje stelde haar gerust, er wonen hier geen draken en zeker niet onder je bed. Mama kijk dan maar eens goed, ik heb hem echt gezien. Het kleine meisje verschool zich onder de deken, wanneer haar mama onder haar bed keek. Draakje kom tevoorschijn, ben je daar? Wil je mijn kleine meisje niet zo bang maken. Maar ze zag niks, er lag alleen een verdwaalde slof onder het bed en wat kleding. Maar geen draak zoals het meisje beweerde. Ze sloeg de deken van haar dochter af en pakte haar vast om te knuffelen. Je hebt vast een droom gehad, ga maar weer lekker slapen schatje. Er zijn hier geen draken, dus wees niet bang. Het meisje vroeg zachtjes
"Wil je mijn deur op een kiertje laten, dan ben ik misschien minder bang"
"Is goed"
antwoorden haar moeder terug. Ze gaf haar nog een kus en verdween uit de slaapkamer. Het kleine meisje deed haar oogjes dicht en wilde weer gaan slapen. Plotseling hoorde ze weer iets onder het bed. Ze durfde niet te gaan kijken. In zich zelf zei ze
"ik hoef niet bang te zijn, mama zegt dat er geen draken wonen onder mijn bed"
En ze kneep haar ogen heel dicht vast. Ze herhaalde weer.
"Ik hoef niet bang te zijn, want mama zegt er wonen hier geen draken"
Maar ze geloofde het niet, ze werd nieuwsgierig naar het gerommel onder haar bed. Wat gebeurd daar toch.
"Wie ben je, kom onder mijn bed vandaan"
Zei ze hard op. Ze hing met haar hoofd over het rand van haar bed zodat ze eronder kon kijken. Ze zag twee grote glinsterende ogen die haar aankeken. Ze schrok en kroop weer onder haar deken.
"Nee jij bent geen draak, mama zei dat hier geen draken wonen"
Ze hoorde nog steeds rare geluiden onder haar bed, durf ik nog eens te kijken dacht ze. Weer hing haar hoofd over de rand van het bed. Ze keek recht in twee glinsterende ogen, dit keer deinsde ze niet terug. Ze bleef de ogen aankijken. Even was het doodstil, er was geen beweging van beide niet. Heel onschuldig vroeg het meisje.
"wie ben je en wat doe jij onder mijn bed"
De ogen verdwenen, het meisje snapte er niets van. Zei was toch degene die bang was, of was dit wezentje nu juist bang voor haar. Kom, laat je zien, ik wil weten wie er onder mijn bed woont. Wie mij bang wilt maken als ik wil slapen. Weer zag ze die grote glinsterende ogen.
"kom maar, wees niet bang ik doe je geen kwaad"
zei het meisje dapper. Ik wil je alleen maar even zien. Zo hoef ik niet meer bang voor jouw te zijn, dan hoef jij ook niet meer bang voor mij te zijn. Ze hoorde weer beweging, maar kon niet goed zien in het donker. Er kroop heel langzaam iets onder haar bed vandaan. Nu ging ze op bed zitten en keek weer in twee grote ogen, ze kneep haar ogen even dicht. En deed ze weer open, maar ze zag nog steeds die twee ogen haar aankijken.
"niet schrikken, ik doe een klein lampje aan"
Sprak ze uit naar de grote ogen voor zich. Ze knipte haar lampje aan, de ogen verdwenen uit haar zicht. Het wezentje was gaan verschuilen onder het bed. Nee kom onder het bed vandaan, nu wil ik je ook zien. Heel langzaam kwam er een klein wezentje onder het bed weg. Daar stond het kleine draakje voor haar bed. Twee grote glinsterende ogen keken haar nieuwsgierig aan. Zie je wel, mama had geen gelijk. Er woont wel een draak onder mijn bed. Ik hoef niet bang voor jouw te zijn, je bent nog zo'n klein draakje. Het kleine draakje sprong op en neer van blijdschap. Hij gaf haar een lik in haar gezicht, om te zeggen dat hij haar wel lief vond. Even wachtte hij af hoe ze reageerde, maar al snel kroop het kleine draakje in de armen van het meisje. Hij gromde zachtjes.
"jij mijn vriendje zijn"
zei het draakje heel onverwachts. Het meisje was verbaasd, het kan praten. Of verbeeld ik me dat gewoon. Weer zei het draakje
"jij mijn vriendje zijn"
Vol ongeloof zei ze ja hierop. Ja ik wil je vriendje zijn. Gaan we samen spelen en dansen in het bos? Dansen, draakjes kunnen toch helemaal niet dansen. Dit draakje kan alles wat jij maar wilt. Dus wil je dansen in het bos, dan gaan we dansen in het bos. Wil je verstoppertje spelen, dan doen we dat. En wil je heel hard samen schreeuwen tegen alles om je heen, dan doen we dat. Het meisje keek het draakje verlegen aan. Maar dat durf ik helemaal niet, stel dat iemand me ziet of hoort. Stel je niet zo aan, dit gaan we samen aan. Zeg het maar wat gaan we doen nu we eenmaal in het bos zijn? Eigenlijk zou ik heel hard willen schreeuwen, ik voel me zo boos. Maar ook voel ik me heel verdrietig. Ik wil schreeuwen tot ik heel hard moet huilen. Schreeuw het maar uit klein meisje, doe het maar het mag. Toch durfde het kleine meisje het niet aan, uit frustratie stopte ze haar kleine vingertjes in haar oren om het draakje niet meer te horen. Het draakje was vasthoudend om haar te laten doen wat ze het liefste nu wilde doen. Ze had haar vingertjes dan wel in haar oren maar ze hoorde hem nog steeds zeggen dat ze zich wel mag overgeven. Ze negeerde het en deed alsof ze niks hoorde. Maar het draakje begon heel hard te schreeuwen, waar het meisje van schrok. Doe toch eens normaal, dit kan echt niet. Maar het draakje trok zich er niks van aan en schreeuwde heel hard verder. Ze werd steeds nieuwsgieriger hoe dat zou voelen als ze met hem mee deed. Ze zette haar angst opzij en zette haar keel open. Ze schreeuwde zo hard ze kon, steeds meer en meer. Tot ze niet meer kon en van uitputting heel hard begon te huilen. Ze gooide zichzelf op de grond en huilde, huilde, huilde. Ineens was het klaar er waren geen tranen meer, er was geen boosheid meer. Ze werd helemaal stil, het verbaasde haar dat het gewoon stopte. Even was haar pijn weg, even wilde ze alleen maar genieten.
Ze sprong op en zei tegen het draakje.
"Nu wil ik dansen, dansen tot ik er bij neer val"
Genieten van dit moment, dit moment met jouw. Alleen zonder muziek kunnen we niet dansen. Denk maar heel hard aan vrolijke muziek, dan komt het wel. In haar hoofd klonk de meest vrolijke muziek en ze danste. Ze hoorde zichzelf lachen, werd daar nog vrolijker van. Toen ze helemaal moe gedanst was, werd het tijd om terug naar huis te gaan. Samen liepen ze naar huis en slopen samen haar kamer weer in. Ze legde zichzelf op bed en zei.
"Ik heb nog nooit zo'n fijne avond gehad, dank je klein draakje dat je me mee nam"
Ze gaapte en trok de dekens over haar heen, het draakje verdween en het kleine meisje viel in slaap.
Comments
comments