Zwangerschap dagboek ~Week 22~
Vandaag ben ik 23 weken zwanger en wat is dit kindje sterk zeg. Ik dacht dat Daan onwijs actief was in mijn buik, maar dit kindje is echt nog actiever. Flinke trappen midden op me buik die ik krijg. En wat ik nu echt heel bijzonder vind is dat deze week de papa van dit kindje voor het eerst gevoeld heeft dat het bewoog in me buik. Daan was daar te eigenwijs voor, maar ik vond dit nu zo,n mooi momentje dat het dit keer wel is gelukt. Wat is dit genieten dat getrappel, ja soms wel een beetje teveel hoor. Denk je eindelijk lekker rust te nemen, gaat je kindje flink bewegen.
Rust in mijn hoofd
Ik was echt erg onrustig in mijn hoofd over de zwangerschap en de bevalling. Mensen in het ziekenhuis maken zich maar zorgen en er lag alleen maar negativiteit op de zwangerschap hierdoor. Hierdoor werd ik nog onzekerder en erg klein gemaakt, waardoor ik alleen maar in de put raakte. Maar ik heb maandag een heel fijn gesprek gehad met mijn maatschappelijkwerkster. Ze gaat er voor zorgen met toestemming van mij dat er na bevalling er iets extra zorg zal zijn vanuit het consultatiebureau. Omdat ze weten dat ik zelf niet zo snel aan de bel trek als het mis mocht gaan. Niet dat ik daar bang voor ben, maar als ik hun daar mee de zorgen weg laat nemen voelt dat voor mij heel erg goed. Daarna heb ik met de gynaecoloog dit ook besproken en dat ik gewoon meer positiviteit wil hebben in de zwangerschap. Ik voelde me heel erg in mijn kracht en dat heeft ze gezien. Dus ik ga er vanuit dat het nu fijnere bezoekjes zullen zijn in het ziekenhuis.
Bevalling
Ook heb ik een beslissing gemaakt over de bevalling. Er komt nog eind februari een gesprek hoe ik het echt allemaal wil maar heb nu de keuze gemaakt over natuurlijk bevallen of keizersnede. Het eerste bezoek aan het ziekenhuis werd er gezegd dat ze geen probleem zagen om natuurlijk te bevallen, ik raakte in paniek want ik had in mijn hoofd dat het weer een keizersnede zou worden. Toen wilde ik er nog even niet verder over praten. Paar weken later ben ik er zelf over begonnen en wilde dat ze goed gingen uitzoeken of het echt geen problemen zou geven. Vanwege mijn verleden met abcessen. Ik wil dit risico gewoon niet lopen om het terug te krijgen, zoveel ellende heb ik ermee gehad. Ik was in me hoofd al bezig voor een natuurlijk bevalling, dit is iets wat ik het liefst zou willen. Nu ineens twee maanden later komen ze met het advies voor toch een keizersnede. Ik moest even huilen, maar eigenlijk ben ik heel blij met eindelijk een advies. Nu weet ik zeker dat het dus een keizersnede gaat worden. En ook dit geeft meer rust in mijn hoofd. Natuurlijk had ik het liever anders gezien, maar het is goed zo. Ik heb hier echt vrede mee. Nu alles wat ik wel en niet wil nog gaan bespreken. In hoeverre je natuurlijk invloed hebt erop, zolang er niets mis gaat kan ik gewoon wat ik echt wil me kindje gelijk bij me krijgen als het geboren is.
Uitslag tweede test
Gisteren kregen we dan nu ook de uitslag van de tweede helft van de test. En ons kindje is helemaal gezond. Ik had niet anders verwacht dan dat er hier niets bijzonders uit zou komen. Wat ben ik blij dat die onzekerheid nu helemaal weg is. En dat we nu echt helemaal weer kunnen genieten, wat ik natuurlijk al die tijd al deed. We weten dat ons kindje nu alleen geboren wordt met klompvoetjes en ook daar voel ik nu veel meer rust op. Hier kunnen we toch niets aan doen, maar valt natuurlijk straks zeker goed iets aan te doen.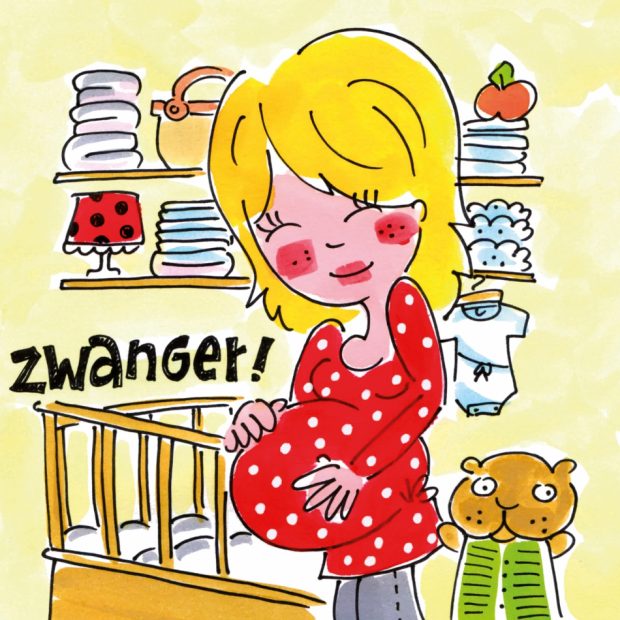 Comments
comments