Baby Brabbel – Voorlezen
Voorlezen is goed voor de ontwikkeling van je kind. En het is nog leuk ook. Samen een boekje lezen, wie doet dat niet met zijn kind!
Ik wil dit zeker gaan doen, ben al met een heel klein stapje begonnen. Maar eigenlijk weet ik niet zo goed op welke leeftijd het echt zinvol is ermee te beginnen. Onze zoon is al lid van de bibliotheek. Dat is alvast mooi meegenomen.
Maar er zijn ook soms gevallen waardoor je minder makkelijk een boekje voor kan lezen aan je kind. Inmiddels heb ik ervaren hoe dat is als je niet steeds bij je kindje kan zijn. Als je kind ziek is en in het ziekenhuis beland is het soms lastig een boekje voor te lezen omdat je dan meestal niet de hele dag er bent. En ook niet op elke kinderafdeling hebben de mensen daar de tijd om en boekje voor te lezen aan je kind. En daar heeft voorleesmama iets op bedacht. (En nee is echt alleen voor kindjes in het ziekenhuis)
Deze mama heeft en YouTube kanaal gemaakt met filmpjes waar ze boekjes voorleest. Toen ik dit tegenkwam op Facebook, wist ik meteen dat ik hier iets mee moest doen. Heb dan ook gevraagd of ze me de nodige informatie wilde sturen zodat ik hiermee aan de slag kon.
Als eerste ben ik het gaan introduceren op de kinderafdeling in het Martini ziekenhuis, waar Daan toen op dat moment lag. Ze hebben daar een leuke speelkamer waar kindjes samen kunnen komen. Kunnen spelen met de mensen die ervoor zijn. Ik ben gaan praten met iemand van de speelkamer. En wat was ze blij verrast met dit leuke project. Alleen moest ze dit wel voorleggen aan de baas. Haar collega vond het net zo,n leuk plan om het op de kinderafdeling te introduceren. Helaas vond de baas dat de medewerkers dit zelf wel konden doen. Het voorlezen aan kindjes. Ja is waar, en ze hebben de tijd ervoor. En toch hield ze de papieren bij zich. En zei tegen me, ik vind het nog altijd erg leuk. En ik ga dit zeker gewoon met elke ouder en kind voorleggen dat dit mogelijk is. Elk kind heeft een scherm op de kamer waar ze het internet op kunnen. Dus is het aan de ouders en kinderen om hier gebruik van te maken. Hoe leuk is dit, dat ik toch iets heb bereikt ermee.
Dus voorleesmama, ik vind dit geweldig wat je doet. En je hebt er een fan bij. Ik hoop dat er straks allemaal kindjes van het Martini ziekenhuis jouw filmpjes te zien krijgen. En met veel plezier naar je verhalen gaan luisteren.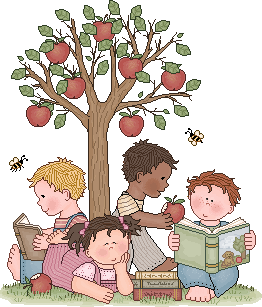 Dan wil ik graag nog even aandacht voor het volgende. Deze mama mag niet zomaar deze filmpjes maken. Ze kwam erachter dat je toestemming van de schrijver nodig is om de boekjes te mogen voorlezen. Nou zijn er een paar boekjes gedoneerd aan haar. Maar ze wil natuurlijk nog veel meer leuke boeken voor kunnen lezen. Ben of ken jij een kinderboeken schrijfster, denk hier eens over na. Je zult hier heel veel kindjes blij mee gaan maken. Zo laat je zien hoe leuk lezen is. En zal er een hele nieuwe generatie lezers bij gaan komen. Inmiddels zijn er al 4 schrijvers die iets hebben gedoneerd, wil jij daar ook bij horen?
Waar vind je Voorleesmama:
Youtube kanaal
Facebook
twitter
En wil je graag een boek doneren neem dan contact op met Claudia voorleesmama@gmail.com
Lees jij je kind ook voor? En zou jij als je zelf geen kans hebt om voor te lezen hier gebruik van maken? Ik zeker wel… Geef het lezen door aan onze kinderen.
Comments
comments