Iphone fotografie*
[social_share]
Jullie weten nu wel dat ik gek ben op fotograferen, en mijn iphone heb ik altijd wel bij de hand dus maak ik daar vaak ook foto,s mee die ik dan weer deel op instagram, twitter, facebook. Heb jij ook een iphone of misschien een andere smartphone waar dit mee kan, dan is dit misschien wel een leuke tip voor jouw.
Je kan gewoon een saaie foto maken of er iets heel moois en byzonders van maken er is tegenwoordig zoveel mogelijk.
Hier heb ik wat leuke tips voor jullie.
Instagram: Dit vind ik zelf de makkelijkste manier, en gebruik ik dan ook dagelijks. Even een simpel filtertje erover heen en je hebt een mooi bewerkt fotootje.
FilterMania 2: Hier zitten echt heel veel filters in en deze kan je ook over elkaar heen zetten, dat kan een heel gaaf effect geven.
Hipstamatic: Dit is een camera waar je voordat je de foto maakt er een filter voor zet, maar ook zijn er flitsers en filmrolletjes die je kan wisselen. Helaas moet je als je meer wilt hebben pakketten ervoor bij kopen.

Een klein voorbeeldje van de app Hipstamatic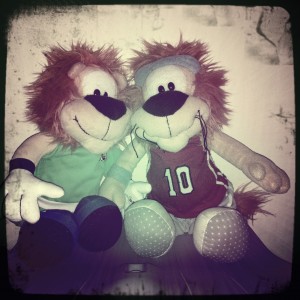 Wave cam: Deze is leuk als je een foto van jezelf wilt maken of met anderen zonder dat je de telefoon in je handen hoeft te houden. Je zet hem op de juiste positie neer, je neemt een pose aan en zwaait met je hand naar de camera. Hij maakt dan voor jouw een foto.

Fisheye: Dit is een camera die ronde foto,s maakt, en alles in je foto ronde vormen weergeeft. Hier zijn ook speciale lenzen voor, maar kwam er dus achter dat je dat dus heel makkelijk met deze app kan doen. Net als bij Hipstamatic kan je er verschillende lenzen en fotorolletjes op zetten zodat je verschillende effecten kan creëren.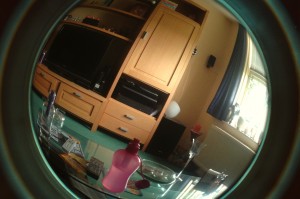 Een klein voorbeeldje van de app Fisheye
De volgende keer heb ik wat leuke tips voor collages te maken.
Comments
comments