Lifestyle veranderen
Voor mijn zwangerschap van Daan moest ik heel afvallen, ben dan ook 25 kilo kwijt geraakt. Maar na het overlijden van Daan is dat helemaal mis gegaan. Mijn hele oude patroon van eten is terug en zie dat maar weer terug te draaien. Dat valt echt niet mee, zeker niet als je vol in je verdriet zit. Toch wil ik graag dat die knop om gaat en daarom ben ik sinds twee weken weer begonnen het op te pakken. Ook is er iets veranderd in me hoofd na dat ik bij een natuurarts kwam. Via hem ben ik aan het ontgiften alle troep uit me lichaam halen door middel van druppeltjes. Heb momenteel zo,n vier potjes staan met druppeltjes die ik moet innemen. In het begin was dat erg zwaar omdat als je gaat ontgiften de klachten die je hebt versterkt worden. En ik kwam daar met extreme moeheid. Nou ik kan me lol op, want ik was niet vooruit te branden. Ook omdat ik nergens zin in heb van verdriet. Maar goed hij heeft me dus ook adviezen gegeven over voeding.
Ik ben weer begonnen met door de weeks in de middag geen brood meer te eten. Dus me koolhydraten verminderen. Dit is momenteel wel een moeilijke omdat ik als ik me niet goed voel, liever voor makkelijk ga. Gewoon een boterham kunnen beleggen en dan ben je klaar. Maar nu is dat wel anders, ik maak tussen de middag salades of een wok gerecht. Of maak een lekker vers soepje. Dit soort dingen kost meer tijd, maar tot nu toe gaat het me redelijk goed weer af.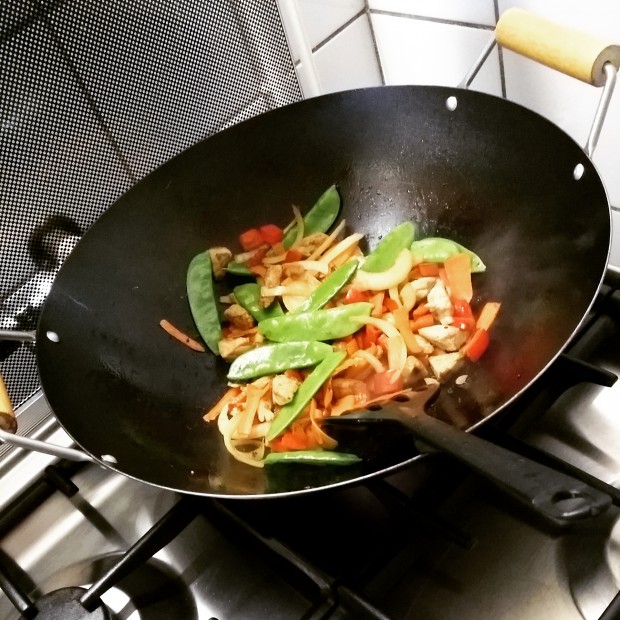 Ook heb ik via het ziekenhuis een coach die me gaat helpen om het wat makkelijker te maken. Het eerste gesprek verliep heel anders dan ik had verwacht. Dacht die gaat me opleggen wat ik wel en niet moet eten. Maar het ging dieper, juist over de problemen waarom ik weer zo slecht voor mezelf zorg. En hoe dat te veranderen. Een leven opbouwen, dat ik wat ik nodig heb. Alleen dat is nog niet zo makkelijk na een halve leven eigenlijk niks te doen dan thuis zitten. Dit zijn plannen voor later. Nu eerst moet ik zorgen voor een dagindeling, want zelfs die heb ik niet.
Dat wordt dus op tijd opstaan elke dag en zorgen dat er ritme komt in mijn dag. Het liefst twee keer op een dag naar buiten om te lopen/fietsen. Dat is al een groot struikelblok. Ook weer netjes twee keer in de week naar de sportschool. Die ene keer in de week ging ik al wel naar de yoga, maar moet ook echt weer de cardio/fitnesss op gaan pakken. Ik merk ook wel dat ik meer het huis uit moet, want zolang ik in huis blijf kruip ik op bed met de tv aan.
Hebben jullie nog tips voor mijn dagindeling?
Comments
comments