Sinterklaas viering
Thuis bij ons wordt er geen sinterklaas gevierd, nog niet. Al hoewel onze kleine draak in de hemel er wel voor zorgde dat er een hoop schoenen bij de kachel stonden. Een paar dagen later stonden in zijn formaat schoentjes die uit zijn kast kwamen. Daar moest ik natuurlijk iets mee doen. Ik kocht twee chocolade zwarte pieten. Natuurlijk moesten papa en mama ervan genieten en Daan mocht vanaf zijn wolkje mee genieten.
Maar ik kon wel een beetje voor sinterklaas spelen voor de dochter van een vriendin. Ik vond wat leuke knutsel spullen die ik inpakte en omdat ze haar schoen had gezet kon ik het er mooi in doen voor haar. Helemaal verrast dat ze was. Ik geloof dat ze het lint wat erom heen zat nog het mooist vond.
Toen mocht ik via Overhemden.com Happy socks bestellen, ik koos een paar voor deze zelfde meid voor pakjes avond. Wat een mooie vrolijke kleurtjes hebben deze sokken zeg. Maar ik had natuurlijk ook nog een verhaal nodig voor haar om die mooie sokken op de foto te kunnen zetten.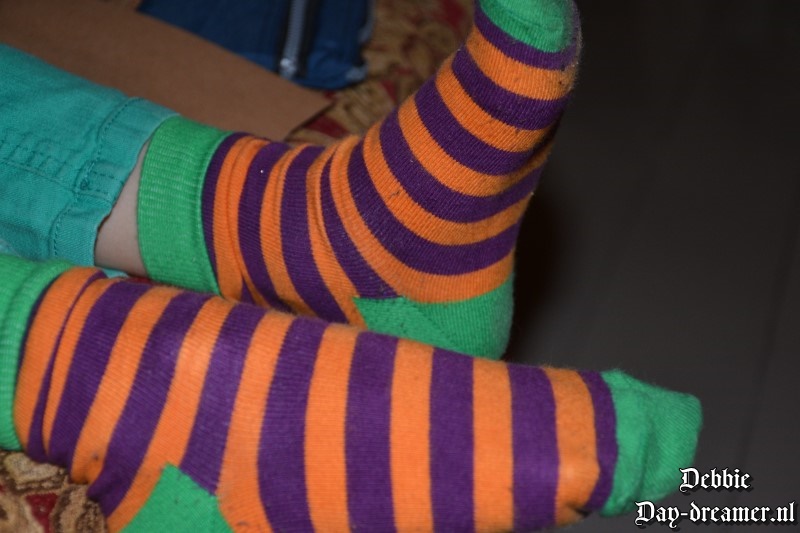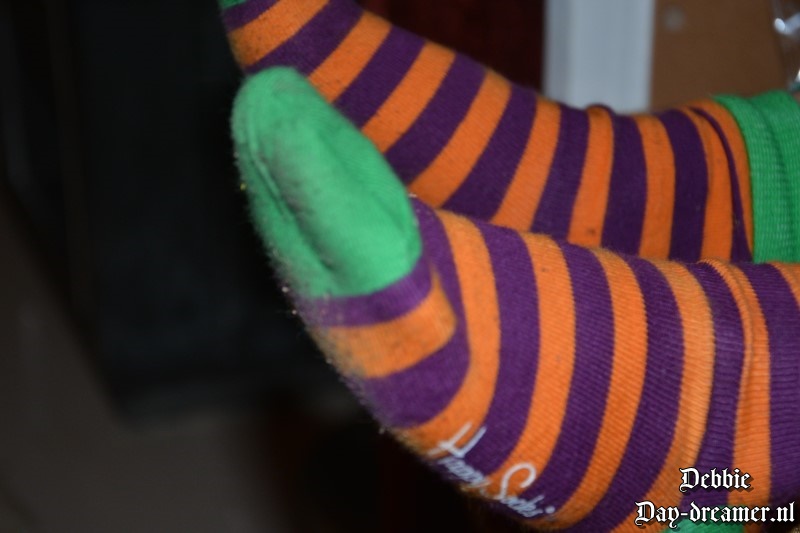 Ik vertelde:
Er is een Pietje bij mij langs geweest en die liet mij weten dat jij sokken had gekregen (Happy socks) Maar nou was dit Pietje wel nieuwsgierig of je nu echt blij werd van deze sokken, want ja happy staat voor blij. Hij gaf mij de opdracht om foto,s te maken van jouw voeten terwijl je deze leuke sokken aan hebt. En deze dan te delen met anderen om te kijken of mensen hier dus echt blij van worden.
Hebben jullie sinterklaas gevierd?
Comments
comments